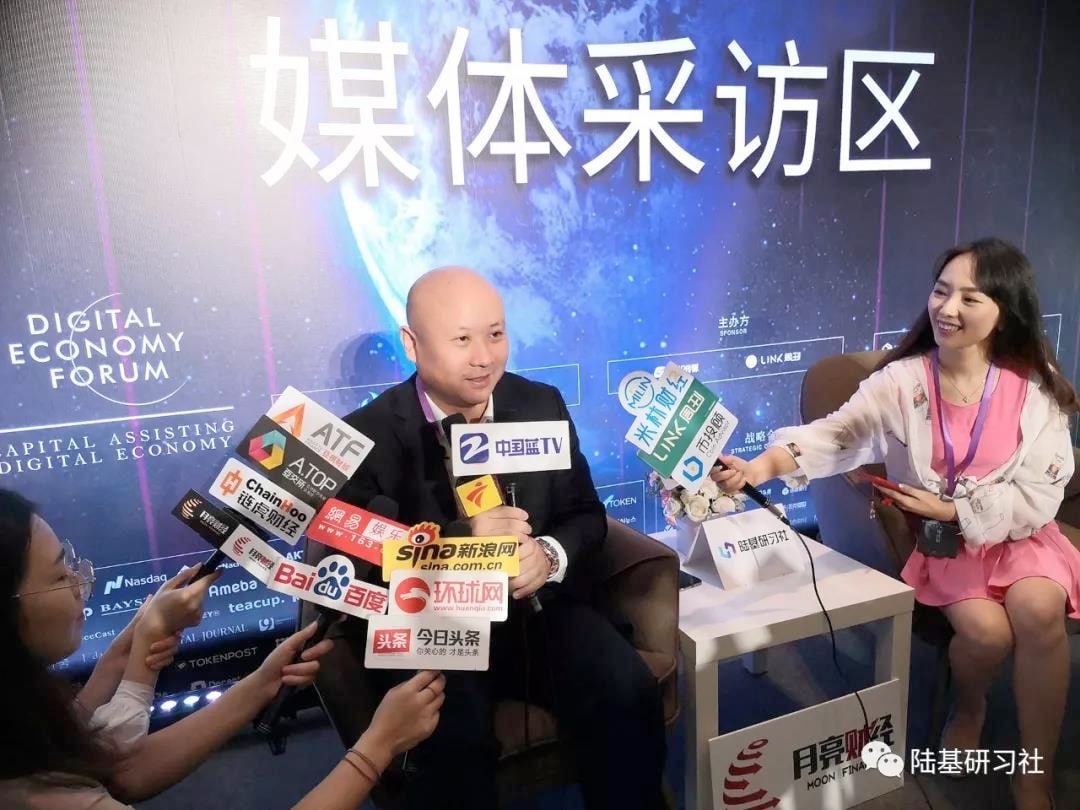 An interview with Rootkey.cn China founder Ms Lily Zhang
In July 2018, the Advanced Blockchain for Enhanced Yields (ABEY) was released to the public. ABEY, a multi-layered, scalable, secure, programmable blockchain, is squarely aimed towards high-volume transactions, e-commerce and digital currency.
ABEY has posted some intriguing growth milestones in the last two and a half years -- on the first anniversary of public availability, the governing ABEY Foundation announced that the blockchain had attracted "more than 100,000 users in [the] first year, [exceeding] Bitcoin's early growth by more than 8X." And in early August 2020, ABEY's token started trading on ZBX, the first crypto exchange with fiat-to-crypto and banking services.
We sat down with Lily Zhang, founder of popular Chinese digital currencies blog Rootkey.cn, to discuss ABEY's progress and vision.
Interviewer:
Cryptocompare readers may be interested to learn about the ABEY token, which was recently listed on the ZBX exchange.
Lily Zhang:
The ABEY token started trading on ZBX on August 8th, 2020, largely due to the strength of the underlying ABEY blockchain's technology potential. The ABEY blockchain was co-created by Dr. Ciprian Pungila, and is a multi-layered, scalable, secure, programmable blockchain, is squarely aimed towards high-volume transactions, e-commerce and digital currency. Dr. Pungila is a professor in the Department of Computer Science at the West University of Timisoara, Romania, researches and lectures on high-performance and heterogenous computing, cyber-security, digital forensics, AI, business informatics and, of course, advanced blockchain technology. Whenever Dr. Pungila gives a public talk, he introduces quite disruptive ideas, and his talks at AIBC Malta 2019 and Blockshow Singapore 2019 gained ABEY a number of institutional supporters. When ZBX evaluated the ABEY token, it was clear that the fundamentals were sound and I think it was an easy decision to onboard ABEY trading.
Interviewer:
How would you characterize the ABEY token's performance since trading began on ZBX in August?
Lily Zhang:
Initial trading volumes and values of ABEY on the ZBX platform exceeded initial expectations, and trading volume has steadily increased since the start.
On launch day, August 8th, 2020, ABEY closed at around US$1. That was a very encouraging signal. For investors, it only takes a quick comparison to see the value in ABEY versus many contemporaneous blockchain projects. Rootkey predicts that trading price will rise much higher soon.
In terms of price, we are expecting ABEY to grow strongly in the short to mid-term. I would say between $15-$20 per ABEY is the most probable next target. A brand-new wave of investors are likely to discover the intrinsic value in ABEY technology very soon.
Interviewer:
Where can Cryptocompare readers go to learn more about ABEY? 
Lily Zhang:
The ABEY token's trading page on ZBX is https://www.zbx.one/tradePro/abey_usdt, and the ABEY blockchain's homepage is abey.com, where you can find the initial scientific whitepaper, download links for the wallet and other information there.
This is a sponsored story. Its content does not constitute financial advice. Please remember that the value of investments, and any income from them, can fall as well as rise so you could get back less than you invest. If you are unsure of the suitability of your investment please seek advice.
This website is only provided for your general information and is not intended to be relied upon by you in making any investment decisions. You should always combine multiple sources of information and analysis before making an investment and seek independent expert financial advice.
Where we list or describe different products and services, we try to give you the information you need to help you compare them and choose the right product or service for you. We may also have tips and more information to help you compare providers.
Some providers pay us for advertisements or promotions on our website or in emails we may send you. Any commercial agreement we have in place with a provider does not affect how we describe them or their products and services. Sponsored companies are clearly labelled.