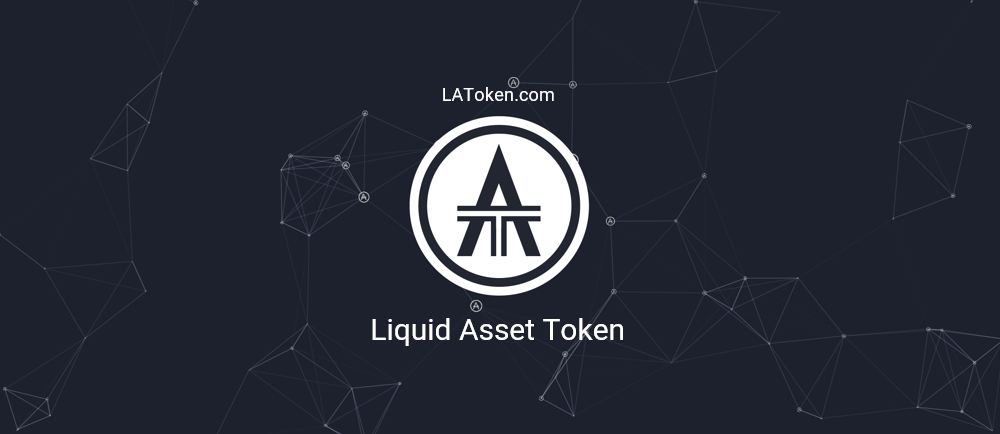 This is a sponsored guide and does not represent investment advice from CryptoCompare. Please do your due diligence when dealing with any Initial Coin Offering and never invest more than what you can afford to lose.
An introduction to LAToken
Blockchain technology has already revolutionized many industries, from finance and security to e-governance and notaries. But even more disruption is to come, as there's still a significant gap between the traditional and crypto economies that needs to be bridged. LAToken, the first multi-asset tokenization protocol, aims to fill the gap by creating a blockchain platform that allows its users to create and trade asset tokens whose value is linked to the price of real assets.
LAT Token Sale: #1 among tokenization platforms by contributions
9000+ people have already contributed more than $15m in the ongoing Token sale of LAToken (the hard cap is $40m). As of now, LAToken is #1 in terms of capital raised among asset tokenization platforms, and a #5 world blockchain project by token sale capitalization ($300m).
"LAT Platform has added tremendous value to Blockchain implementation and has revolutionized how cryptocurrency is traded in the real economy", says Michael Jones, former CEO of MySpace, CEO of Science Inc. and Dollar Shave Club investor, who has recently joined the LAToken's Advisory Board.
Multi-trillion dollar market
LAT Crypto Research team of 4 McKinsey and Deutsche Bank alumni estimates that total crypto market capitalization can reach $5 trillion by 2025. The paper forecasts this growth to be mostly driven by asset tokens, accounting for at least 80% of the total market share. As their value is linked to real assets, they are less volatile than other cryptocurrencies, and more likely to be favored by the regulators as they have a valuable collateral behind them.
The founder of LAToken, Valentin Preobrazhenskiy, mentions that his goal is to tokenize and trade assets worth $1.2 trillion by 2025, "creating Nasdaq on blockchain with a wider range of tradable assets, and dramatically lower settlement time, and transaction costs." He estimates that the turnover on the LAT Platform can exceed $14 trillion by 2025.
How does LAToken work?
LAToken develops an open source Liquid Asset Protocol that establishes the link between the token and the underlying asset and enables a quick creation of customized asset tokens compliant for P2P trading on the LAT platform and crypto exchanges. The protocol is tailored for any asset class and allows third parties to create new asset tokenization apps.
This protocol allows to tokenize assets worth $600 trillion, ranging from equity and commodities to real estate and even artworks, in four simple steps:
Asset owner sells part of the asset to a LAT-certified custodian

The custodian issues asset tokens linked to the asset value and sells them to crypto holders

Crypto holders may sell the asset tokens on a secondary market

The asset owner buys back the asset tokens on the settlement date or the custodian sells the asset at a fiat auction and distributes the proceeds among the asset tokens' holders

.
The platform is already operational: it allows trading tokenized shares of Apple, Tesla, Google and other blue chips, as well as gold, oil and real estate ETFs via cryptocurrencies. "You can buy and sell pieces of physical assets in a trusted and permanently trackable way", says a recent Inc. article. What is more, they are currently finalizing negotiations with 4 major crypto exchanges to list LAT.
Game Changer
LAT Platform allows crypto holders to diversify crypto portfolio with assets from all major asset classes (equity, debt, commodities, real estate, works of art) without converting to fiat with low transaction costs and maximum transparency and security. LAToken also offers a unique opportunity for crypto holders to gain exposure to the value of illiquid assets accessible only to large investors (such as real estate and artwork) and thus diversify their portfolio. Fiat traders can prefer LAToken to NASDAQ due to lower transaction costs and 24/7 availability. As for the owners of illiquid assets, such as real estate or works of art, they can tokenize them and sell by fractions with a liquidity premium estimated at 10-40%.
LAT can be used to pay for the LAT platform services, such as assets tokenization, KYC, transactions, etc. As a utility token, it is compliant with all the regulations, and available for US contributors which is well-summarized in the recent TechCrunch article.
Current Round of Token Sale ends today, September 25. To learn more and get your Token Sale bonus, visit sale.latoken.com or join the Telegram Chat - t.me/latoken. Click here to visit the LAToken ICO page on CryptoCompare.
This website is only provided for your general information and is not intended to be relied upon by you in making any investment decisions. You should always combine multiple sources of information and analysis before making an investment and seek independent expert financial advice.
Where we list or describe different products and services, we try to give you the information you need to help you compare them and choose the right product or service for you. We may also have tips and more information to help you compare providers.
Some providers pay us for advertisements or promotions on our website or in emails we may send you. Any commercial agreement we have in place with a provider does not affect how we describe them or their products and services. Sponsored companies are clearly labelled.