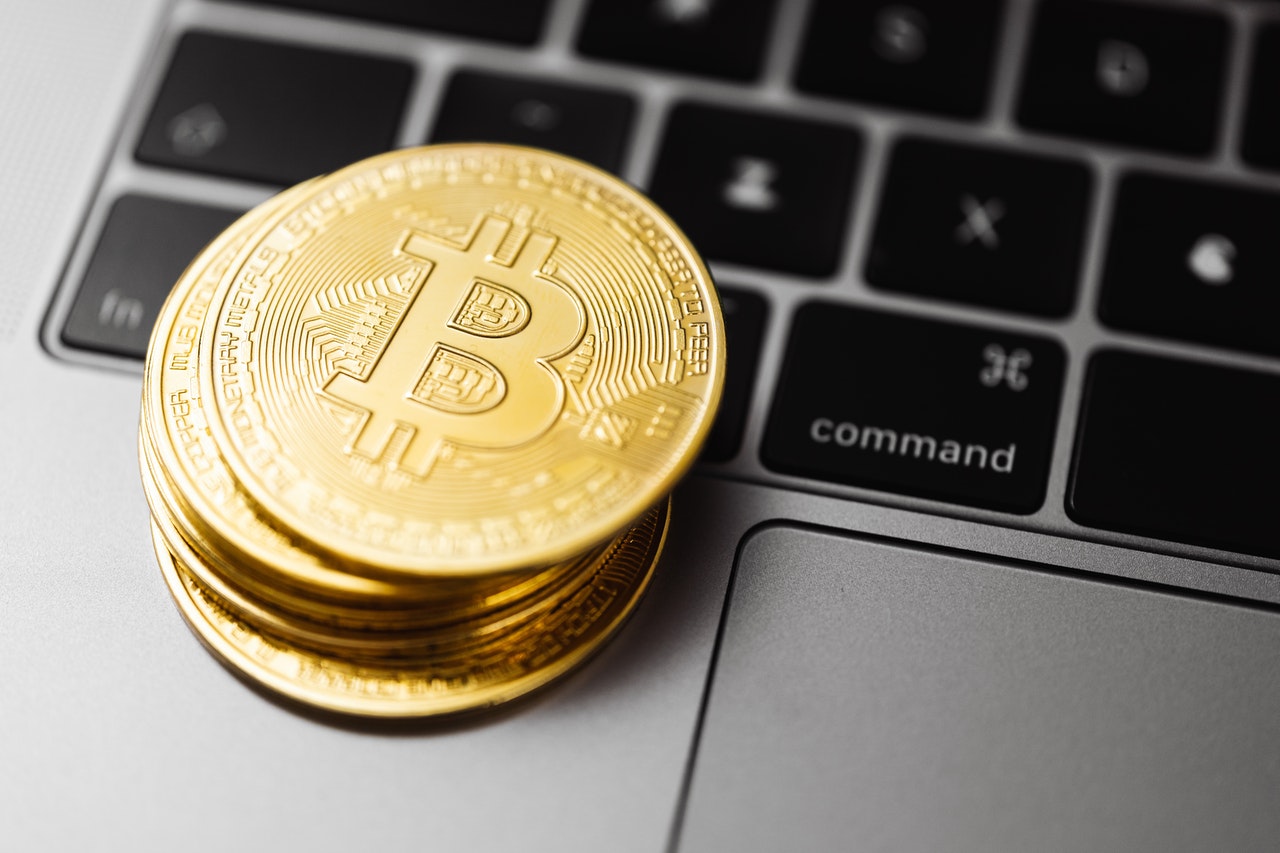 This is a sponsored story. Its content does not constitute financial advice. Please remember that the value of investments, and any income from them, can fall as well as rise so you could get back less than you invest. If you are unsure of the suitability of your investment please seek advice.
Crypto's epic 2021 bull run to a new all-time high of $60,000 was primarily driven by institutions and traditional investors. While Tesla's dalliance with Bitcoin made headlines around the globe, the carmaker is far from the only firm to be dabbling in crypto. Traditional firms that would previously have shied away from digital assets are now taking steps to actively embrace cryptocurrencies and blockchain. With a selection from various countries, here's a roundup of some of the notable developments in 2021 so far.
USA – Goldman Sachs
American banking giant Goldman Sachs has been making strides into the cryptocurrency space this year. In March, the firm announced it would be entering the cryptocurrency space, providing digital asset trading and custody services to its clients. In early May, it executed its first cryptocurrency trades and formally launched its bitcoin desk.
More recently, Goldman Sachs led a Series B funding round for cryptocurrency firm Coin Metrics. Fidelity Investments, Castle Island Ventures, and Highland Capital Partners also participated in the round, which raised $15 million. Coin Metrics will now use the funds to further institutionalize its data and analytics platform.
Canada – Million Dollar Journey
Canadian finance blogger Million Dollar Journey is known for being prudent when it comes to matters of personal investing. However, in response to significant demand in 2021, the blog recently issued its own comprehensive guide for Canadian's looking to get into Bitcoin.
Citing the fact that many large institutions such as JPMorgan have gone bullish on BTC, Million Dollar Journey states the "digital gold" case for making a conservative portfolio allocation to Bitcoin, along with the fact that it's fun to speculate on cryptocurrencies – providing you understand the volatility risks involved.
Argentina - Globant
Globant, a Latin-American IT and software development company, revealed recently that it had purchased BTC worth half a million dollars. The news came as part of a SEC filing for the firm's Q1 declarations. The firm didn't disclose when it had made the investment, so given Bitcoin's performance in recent months, it could currently be sitting on a loss.
Globant joins a raft of firms that have declared BTC holdings on their balance sheet in 2021. MicroStrategy, Tesla, and NEXON have all made investments in 2021.
Netherlands - ING
If institutions buying BTC is an indicator of acceptance, then institutions dipping a toe into the waters of DeFi surely indicates a tipping point for mass adoption. ING Bank has recently been making its interest in DeFi known, meaning that decentralized banking may arrive sooner than we think.
In early May, the Dutch bank issued a paper on DeFi, which included a case study on Aave. The paper stated that DeFi was ultimately likely to prove more disruptive to the traditional banking system than Bitcoin. Speaking at the Consensus 2021 event, ING's blockchain lead talked of how DeFi's modular properties and composability could help traditional banks become more flexible in their infrastructure.
France – Groupe Casino
French retail giant Groupe Casino has been particularly ambitious when it comes to cryptocurrency adoption. The 120-year-old company is planning to launch its own stablecoin pegged to the euro to be used in its store's loyalty programs.
The company has chosen Tezos to issue its stablecoin and will work in partnership with other firms, including PwC, Societe Generale, and R&D firm Nomadic Labs.
Germany – Deutsche Bank
German Deutsche Bank is another of the large financial firms to realize that the zeitgeist demands it offers digital asset services. Earlier this year, reports emerged that the firm had quietly been making moves to develop a "fully integrated custody platform" and prime brokerage service for its institutional clients.
Deutsche Bank and Goldman Sachs are among several banks that have made moves into cryptocurrency services this year, along with  BNY Mellon and Citigroup.
United Kingdom – Christie's
Finally, the contribution of one of the world's oldest art auction houses to the burgeoning NFT sector cannot go unmentioned. Christie's support for NFT-based digital art started last year when the company auctioned the piece "Portraits of a Mind" by Robert Alice. A physical piece backed by an NFT, it fetched $131,000 at auction.
However, it was the firm's $69 million sale of NFT art collection by digital artist Beeple that made global headlines. The sale precipitated an immediate boom of interest in NFT-based art and NFT use cases which could set the scene for many further developments in 2021 and beyond.
The value of institutional investors and big-name brands lending their support to cryptocurrencies goes further than the financial and market benefits. The endorsement by names that people trust is an important boost for mainstream adoption of cryptocurrencies. Therefore, ideally, these global first-movers will set the scene for many more to follow.
This website is only provided for your general information and is not intended to be relied upon by you in making any investment decisions. You should always combine multiple sources of information and analysis before making an investment and seek independent expert financial advice.
Where we list or describe different products and services, we try to give you the information you need to help you compare them and choose the right product or service for you. We may also have tips and more information to help you compare providers.
Some providers pay us for advertisements or promotions on our website or in emails we may send you. Any commercial agreement we have in place with a provider does not affect how we describe them or their products and services. Sponsored companies are clearly labelled.