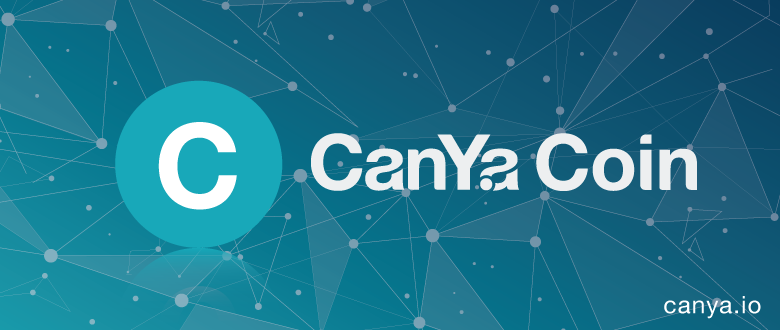 What is CanYa?
If you are a freelancer selling your skills to the highest bidder you've probably come across an online marketplace like Upwork that attempts to match your skills with someone else's requirements. And after you've finished the job, you go through the pain of wondering if you're going to get paid and if it will be on time. And – as we live in the digital age – you might want to get paid in a cryptocurrency instead of your local fiat currency, especially if you live in places like Venezuela or Zimbabwe, but there's no marketplace that allows you to do that, not yet. Clearing away all that mess is CanYa's autonomous decentralised marketplace for the gig economy with cryptocurrency payments as standard, alongside fiat.
Introduction to CanYaAustralian startup CanYa is well on the way to building a blockchain-based services marketplace that has built-in trust. As the service provider, you don't have to worry about whether the client pays or, from the client's view, if the work meets the required specifications.  Thanks to blockchain and smart contract technology, this process can be automated without the need to trust the employer/employee.
CanYa already has an iOS and Android app up and running, accepting fiat cash payments on its peer-to-peer platform, but it's crypto payments that is the platform's killer feature and the money raised in the ICO is being used to build out that system. At the heart of the platform is the CanYaCoin (CAN) that is designed into the innovative hedged escrow contracts that take the volatility out of crypto.
How does CanYa work?

When a client selects a service, an escrow smart contract is created and the cryptocurrency that the worker wishes to be paid in is deposited. At the same time a hedge contract is set up with the value held in a store-of-value base such as Tether which is pegged to the US dollar. When the job is completed the client releases funds from the escrow contract. If the value of the crypto has fallen in that time then an equivalent amount is paid out of the hedge contract and sent to the escrow. It's an elegant solution to a problem that is holding back merchant adoption of crypto as a means of exchange.
CanYa's platform is especially well-suited to digital workers but can also be used with confidence by any individual or merchant with services and products to sell. Curation, verification and dispute resolution are all managed on the blockchain for a genuinely autonomous experience that includes rich-media messaging, the implementation of machine learning and deployment of smart bots to better match buyers and sellers. Importantly, CanYa is constructing a meritocratic system that ensures those offering the best services rise to the top.
The CanYaCoin token
The CAN token has real utility in the CanYa ecosystem. It acts as a single bridge between currencies, which means crypto and fiat are seamlessly convertible between each other. CanYaCoin is central to the design of both the escrow and hedge contracts used in transactions and the asset contract which holds the revenue accruing from the 1% transaction fee paid by service providers and the monthly subscription paid by users who've opted for the premium account. Funds in the asset contract will be used for the Rewards Program that incentivises users of the platform and to encourage them to get others to join.
The ICO began on 26 November and ends in 30 days' time or when the hard cap of 29,333 ETH is reached. Tier 1 of the token sale is ongoing and offers investors a chance to buy 3,333 ETH worth of coins at a 20% bonus, so 1 ETH = 1,200 CAN. When they are all sold Tier 2 begins with coins to the value of 16,000 ETH on sale. Of the 100 million coins in the ecosystem, 60 million are being sold in the ICO, with a further 20 million allocated to the Reward Pool and the rest on a 12-month lock-in for the founders and advisors.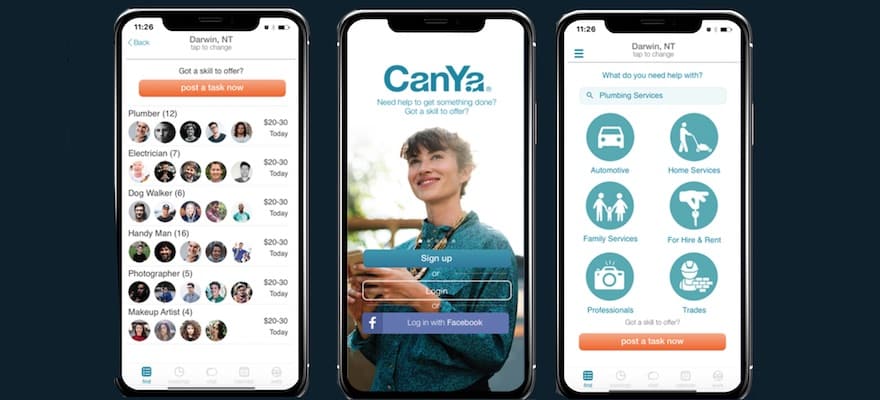 Conclusion
Payments in CanYa's autonomous marketplace of services are instant and trustless. With 8,000 users and 4,000 service providers already using the system in Adelaide, Australia, this is a team that has already shipped product and is bringing cryptocurrency payments to the gig economy as it seeks to disrupt the disruptors. Led by former Australian Air Force pilot John-Paul Thorbjornsen, this is a project team that flies high. In the first two days of the ICO nearly a quarter of the coins were sold, so demand is high. Don't miss out.
Checkout the whitepaper and how you can contribute to the ICO here. And to put your questions to the team, get on CanYa's Telegram channel. Giveaways for highest contributors and those considered the project's most effective evangelists, include the Ledger Nano S hardware wallet as well as an exclusive CanYa Ledger Nano S version and 500 limited-edition minted Founder CanYa Coins.
This website is only provided for your general information and is not intended to be relied upon by you in making any investment decisions. You should always combine multiple sources of information and analysis before making an investment and seek independent expert financial advice.
Where we list or describe different products and services, we try to give you the information you need to help you compare them and choose the right product or service for you. We may also have tips and more information to help you compare providers.
Some providers pay us for advertisements or promotions on our website or in emails we may send you. Any commercial agreement we have in place with a provider does not affect how we describe them or their products and services. Sponsored companies are clearly labelled.