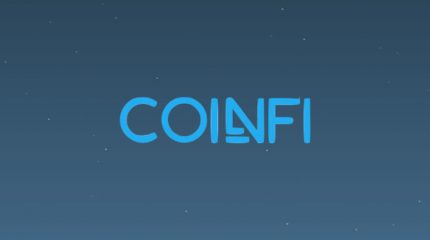 This is a sponsored guide and does not represent investment advice from CryptoCompare. Please do your due diligence when dealing with any Initial Coin Offering and never invest more than what you can afford to lose.
When the stock market and financial data transitioned from analog to digital networks in the 70s-early 80s, Michael Bloomberg launched a business that revolutionized the way equities traders processed information.
This was the famous Bloomberg Terminal. Because every serious trader needed to have a Bloomberg terminal in order to trade effectively, Bloomberg LP still owns 29.4% of the $25 billion financial data industry - 36 years since its inception. As finance moves from traditional markets to the blockchain, a similar disruption will occur.
The rapidly growing world of cryptocurrencies and derivatives has created an extremely large and difficult-to-navigate universe of data that makes it tedious and time-consuming for crypto investors to find the information they need to make intelligent decisions within the current ecosystem.
At present, there are no dominant market intelligence platforms for crypto-investors like the Bloomberg Terminal in equities - CoinFi will be that platform in the cryptocurrency space.
What is CoinFi and How Does it Work?
CoinFi is a crypto financial intelligence platform. The platform is powered by a utility token - COFI. Being a COFI token holder unlocks access to CoinFi's cutting edge crypto financial intelligence through two primary channels: 1) crypto financial media and 2) trading technology.
On the media side, through a crowdsourced ecosystem as well as an in-house team of analysts - CoinFi will provide aggregated crypto news and price information (much like Google Finance or Yahoo Finance but for crypto instead of equities). Currently, there isn't really a single canonical solution that exists for an individual crypto investor to learn more about a specific altcoin. This information remains scattered across a variety of platforms such as Twitter, Reddit, Slack channels, Telegram groups, personal blogs, podcasts, Youtube videos, etc.
Furthermore, the relevance and quality of the research & analysis varies widely - you may need to read a dozen articles of mediocre to poor quality before discovering a thought-provoking piece backed by strong reasoning and verifiable facts.
Questions like 'What does the coin do?' What is the technology behind the coin? What is the quality of the Dev. team?" are some of the common problems and questions that all investors want to determine about a coin before investing.
The CoinFi database will enable users to monitor and analyze real-time crypto market news alongside price charts in ways that are currently impossible with existing tools. It changes the current delivery frequency of market news from delayed, to near real-time - which is a requirement for serious traders.
On the technology side, CoinFi provides institutional caliber trading signals to help alert users of market conditions they're interested in (such as spikes in trading volume, or arbitrage opportunities), so that people can make better and more timely trading decisions. CoinFi's technology platform also offers automated trading bots, trading algorithms, and data feeds.
The platform includes in-house tools developed by ex-Wall Street technologists, as well as a marketplace that provides access to crowdsourced trading signals. Users who contribute their trading signals will receive CoinFi tokens commensurate to the community's assessment of their value.
ConFi Token
The CoinFi token (COFI) has 2 primary utility functions – it not only unlocks access to CoinFi's market intelligence platform, it also helps reward community contributors for contributing their research, analysis, news tips, and trading signals to the CoinFi ecosystem.
As the platform grows, the company will transition to a fully crowdsourced model to provide research, analysis, and trading signals incentivized via CoinFi tokens. Access to the platform's advanced features and premium content will require staking tokens to reward token owners and reduce volatility.
Who's the team behind this project?
The team behind CoinFi is a group of highly experienced ex-wall street traders, technologists, and entrepreneurs.
After leaving the hedge fund he helped co-found in 2012 in order to trade cryptocurrencies full-time, former Goldman Sachs analyst and CoinFi co-founder Timothy Tam realized that the financial data infrastructure he was accustomed to in equities was nearly non-existent in the cryptocurrency markets.
In order to advance his own trading strategies, Tam - who also has a computer science background - partnered with tech co-founder and early bitcoin adopter Han Chang to develop custom trading signals. He also hired several junior equities analysts to help him perform alt-coin research.
After discussions with other crypto traders about the tools and research he was producing for his own trading needs, Tam and his future co-founders quickly realized that the meteoric growth of the crypto markets had drastically outpaced the infrastructure crypto traders needed in order to make intelligent trades.
"Compared to the kind of tools and on-demand financial analysis that equities traders have access to, the cryptocurrency market is drastically underserved," says CoinFi co-founder Timothy Tam. "At present, there is no equivalent of the Bloomberg Terminal for crypto-investors. I truly believe CoinFi will be that platform, and the positive reaction to the trading signals and financial analysis we've released so far confirms that the crypto investing community is hungry for a platform that delivers timely news, in-depth financial analysis, and a robust set of institutional quality trading tools."

Is the platform currently live? How does it work?
The CoinFi team has a well-fleshed out protype that is currently in closed beta. In preparation for their initial coin offering (ICO), their cofounder Timothy Tam has released several videos on the CoinFi blog sharing some of the exciting technology that the development team has been working on behind the scenes.
For example, here's a fascinating look at how they can predict coin price movement by analyzing accelerations in trading volume.
Predicting Coin Price Movement Via Volume Acceleration
They're also currently live testing different trigger levels and filters to improve accuracy of this signal and minimize false positives, but as you can see in the video, their backtesting shows that CoinFi's volume acceleration signal can already predict price movement with enough accuracy to make some very profitable trades.
If you find this interesting, the tech Co-Founder Han Chang also has a video showing you the basics of how abnormal trading volume correlates to news and price movements, using an earlier alpha version of CoinFi's software.
Detecting Abnormal Trading Volume As A Predictor Of Price Movement
They have a detailed roadmap of the additional features they're building out on their website, some of the roadmap features for 2018 include releasing arbitrage signals and news sentiment analysis, which will be accessed using the COFI token.

How do I access the CoinFi Platform?
When the platform is released in Q1 2018, the first tier of access will require staking a minimum of 10,000 COFI tokens, but this minimum will be waived for early adopters who contribute to the token sale.
CoinFi is currently accepting whitelist registrations for its ICO token pre-sale, which will launch on Jan 15th, 2018 and includes an initial 20% bonus tier.
This website is only provided for your general information and is not intended to be relied upon by you in making any investment decisions. You should always combine multiple sources of information and analysis before making an investment and seek independent expert financial advice.
Where we list or describe different products and services, we try to give you the information you need to help you compare them and choose the right product or service for you. We may also have tips and more information to help you compare providers.
Some providers pay us for advertisements or promotions on our website or in emails we may send you. Any commercial agreement we have in place with a provider does not affect how we describe them or their products and services. Sponsored companies are clearly labelled.