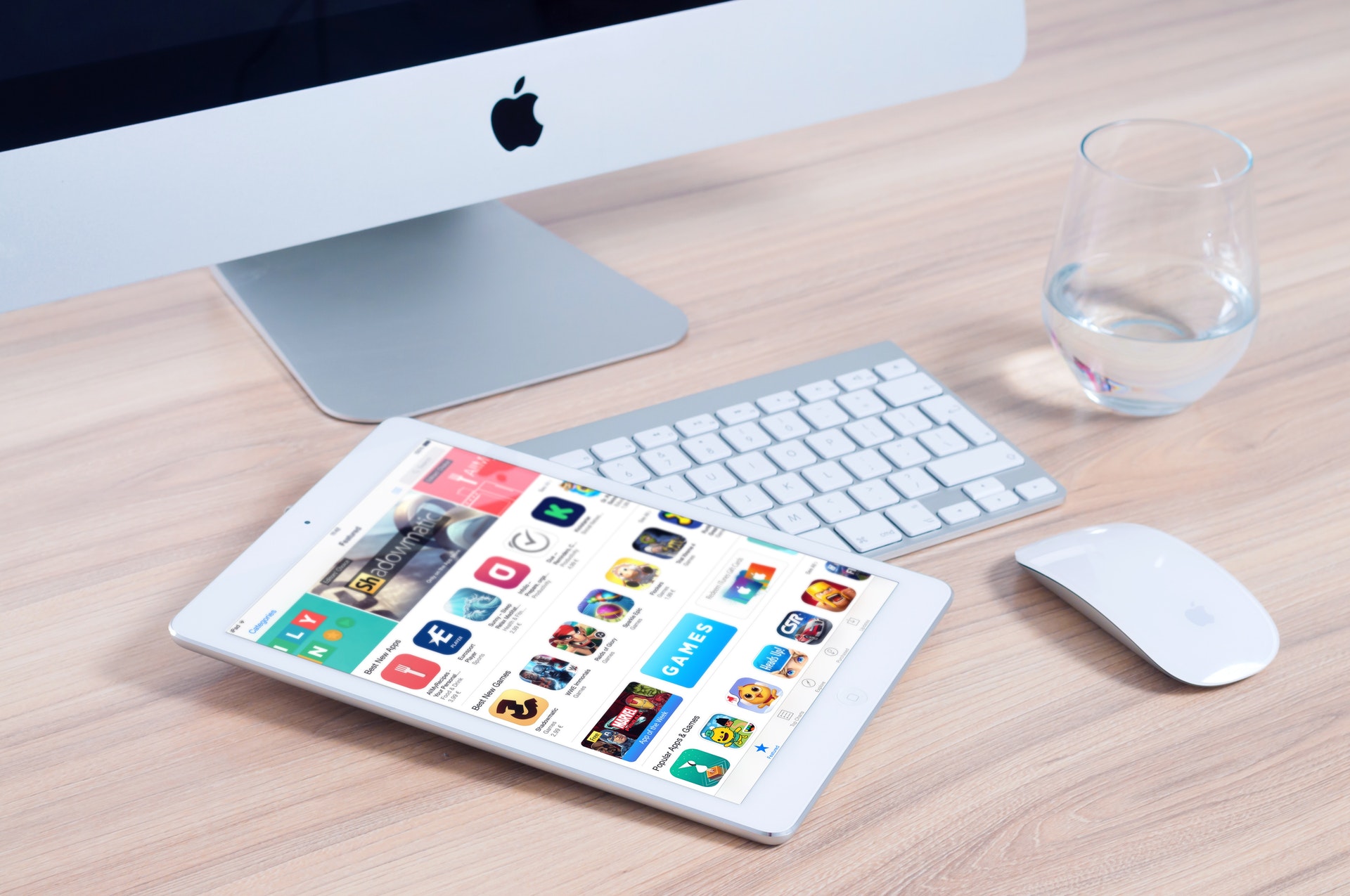 With the market rate for Bitcoin escalating by over 300% in the past year, the overall interest in cryptocurrencies has skyrocketed. Today, crypto seems to be everywhere, as opposed to for a subset of early adopters who took a chance by purchasing cryptocurrencies. 
2020's simultaneous explosion in the app market has made the apps the ideal destination for users to trade, hold, and earn crypto. The crypto's infectious adaption into the wallet of the everyday user, has left companies scrambling to find ways to build a business model out of the increasing demand for the collection of crypto and its everyday usability. Making it no surprise that cryptocurrencies have infiltrated the mobile gaming industry. 
According to Apptopia data, users of the top 10 crypto apps have increased fourfold over the past year with over 7 million daily active users (DAUs) engaging with the apps. 

(Apps included: Coinbase, Blockchain Wallet, Crypto.com, BRD, Trust, Luno, Binance, Bitcoin Wallet, Bitcoin Wallet and Coinbase Wallet)
However, as cryptocurrencies hit the mainstream market and become more accessible to the everyday investor new opportunities to earn have also arisen. Among these new crypto trends is a model, which offers mobile users a low-risk way to begin investing, namely crypto rewards apps. 
This subset in the crypto app vertical has gone from relatively small to gaining user traction quickly, with some crypto rewards apps growing by 50% at the start of the pandemic. The model focuses on an exchange of cryptocurrencies for the time users spent playing third-party games or watching videos. 
Co-Founder and Managing Director of adjoe and the Applike Group, Jonas Thiemann sees this trend firsthand through the growth in their network of crypto rewards apps. Adjoe has developed a new time-based rewarded ad unit called Playtime, which rewards users in the in-app currency of a publisher's app for their time spent playing third-party games. 
This model has been a favorite for apps that have developed a system for rewarding users in highly prized cryptocurrencies. Thiemann states, that over the past year the number of users of crypto rewards apps grew by 100%.
Among adjoe's publisher base is one of the longest-running crypto rewards platforms, Bitcoin Aliens. Since its establishment in 2014, Bitcoin Aliens have awarded users over 1090BTC (7+ M USD) for their engagement with ads. 
Through their addition of games in their rewarded ad offerings, Bitcoin Aliens has been able to increase their revenue by over 70% this past year. Co-Founder Peter Bainbridge, believed by offering users a fun, fast, and easy way to earn, would allow the apps to increase their user engagement. 
This proved to be true as they saw the amount of cryptocurrency earned per user increase by over 10%. Making the inclusion of gaming perfect timing as the number of app installs have been continuously growing over the past year. 
In addition to the overall growth in the value of Bitcoin, another influence on the surge in mainstream users can be related to the increasing user understanding. Bling CEO, Amy Wan believes that downtime during the coronavirus pandemic has given more users the opportunity to educate themselves in the crypto market giving new collectors the confidence to learn and collect. 
Similar to Bitcoin Aliens, Bling has built an empire on rewarding user gameplay that can later be exchanged for Bitcoins. Over the past year, Bling has seen a boost in installs and has even reached over 3M users on their rewarded apps. 
As cryptocurrencies become more and more mainstream, we can expect additional adaptations in mobile games will be found. This expected trend has been kicked off by IMVU's creation of the VCOIN. 
The VCOIN is a cryptocurrency developed by IMVU that has "value both inside and outside of its virtual world." IMVU is a social avatar platform with over 7M MAUs. 
The VCOIN allows users to purchase items, make changes, and later cash out into real money. The introduction of the VCOIN is a strategic advancement in their virtual economy that other social platforms, as well as gaming studios, will be watching. 
The in-app crypto takeover has already begun, and we can expect that many apps and games will begin creating a conducive environment to utilize the power of blockchain technology in the coming months. Leaving spectators to watch how crypto will continue to collaborate more closely with the mainstream gaming market. 
A prediction for the future, crypto apps will begin diversifying their monetization strategies to include more ways for users to earn free cryptos through the strategic use of rewarded advertising, a trend that has already dominated the game monetization landscape over the last few years. 
Educating Newcomers
Users who install an application to earn cryptocurrency rewards inevitably have to learn about bitcoin and other cryptocurrencies in order to, at least, withdraw their earnings. Users will have to create a cryptocurrency wallet and subsequently use a public key to get the funds onto their wallets.
These cryptocurrency rewards apps can be seen as modern-day faucets. The old faucet model, which involved solving captcha's and other tasks to earn crypto rewards, was cracked down on and few of these platforms survive
Instead, rewarding users' engagement with cryptocurrencies is proving a vital growth metric for some applications. The wider cryptocurrency space is nevertheless benefitting from this trend, as it makes the transition to crypto easier.
In order to soften the learning curve, some crypto rewards apps like Quicrypto take the responsibility for a user onboarding so that new users are walked through their first withdrawals.
While others have played a more vital role in educating the new user. Leading the way in educating uncertain crypto enthusiasts has been TV-TWO a self proclaimed "Entertainment Ecosystem on the Blockchain".
TV-TWO is more than just a faucet into the crypto space by offering users means to earn crypto for their engagement with games or ads but also, has created a platform to educate users on how "to securely navigate the crypto world"
In order to achieve this TV-TWO has done more than just share educational content but also has worked to accelerate the crypto adaptation by partnering with leading platform Crypto.com who is home to over 1 million users. 
As the growth in cryptocurrencies coincides with the increase in mobile gaming we can expect more new ways to earn and use cryptocurrencies on mobile. In addition a better infrastructure to educate new users through the process.
Guest Author Carly Ostasiewski, Growth Manager at adjoe: 
Carly Ostasiewski originally grew up on the East Coast of the US. After living in 6 countries she has found her permanent residence in Germany working for ad tech start-up adjoe a part of the Applike Group. At adjoe, she helped establish both the supply and demand business before developing into her current role as Growth Manager. In doing so she worked alongside a team to create rewarded gaming experiences in crypto rewards apps.
This website is only provided for your general information and is not intended to be relied upon by you in making any investment decisions. You should always combine multiple sources of information and analysis before making an investment and seek independent expert financial advice.
Where we list or describe different products and services, we try to give you the information you need to help you compare them and choose the right product or service for you. We may also have tips and more information to help you compare providers.
Some providers pay us for advertisements or promotions on our website or in emails we may send you. Any commercial agreement we have in place with a provider does not affect how we describe them or their products and services. Sponsored companies are clearly labelled.