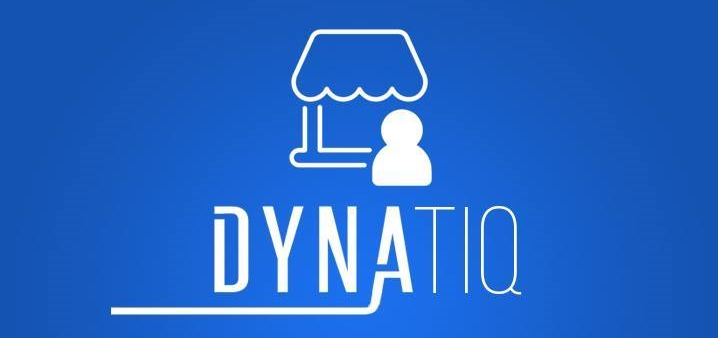 This is a sponsored guide and does not represent investment advice from CryptoCompare. Please do your due diligence when dealing with any Initial Coin Offering and never invest more than what you can afford to lose.

Since the inception of the internet, many new and unexpected business opportunities have surged. One that has been captivating the interest of many is the web-domain industry. An industry that was once comprised mainly of individual investors or service providers is now attracting corporate money like never before. According to TechCrunch, big brands like Amazon, Google, Verisign and WordPress are investing heavily to own and operate entire domain-name extensions.
The internet has come a long way since the first domain name, Symbolics.com, was registered in 1985 and as reported by Verisign, the fourth quarter of 2017 closed with approximately 332.4 million domain name registrations across all top-level domains (TLDs) and a $250-$500 million volume worth of domains and websites.
Despite the huge interest around the domain and website industry, there are still issues to be addressed in order to make it a more efficient and transparent industry.  One of the main issues seen is the centralized control of businesses which translates in problems such as, low transactions security, poor management and poor feedback. This is due to the inexistence of the smart contracts feature to create payments orders triggered only when specific conditions are met, and due to inefficient feedback systems as well.
What is Dynatiq?
That's where Dynatiq comes in! A new project focused on changing the domain and website industry landscape, Dynatiq is a blockchain-based domain, websites, and businesses marketplace aiming to mitigate the poor management, the lack of feedback and low transactions security problems with a dynamic strategy. The Dynatiq project will take advantage of the transparency and immutability offered by this technology to store users' data and provide escrow smart contracts to ensure maximum transaction security.
How will it work?
On the Dynatiq marketplace, the transactions concerning the purchase and sale of websites and domains will be recorded on the Ethereum blockchain where it is subjected to verification and permanent recording. Furthermore, the blockchain will be shared by all participating nodes based on Dynatiq protocol and every connected user will receive a blockchain copy which consists of records and proof of every executed transaction.
The marketplace will allow users to sell their online business (including domains, websites, source codes) with 0% fee and benefit of the escrow contracts feature to avoid fraud and the possibility to settle their disputes effectively according to the terms and conditions stated in the contract agreement. The whitepaper reads:
"With the aid of this escrow solution, funds sent by the buyer will be verified and kept safe. The website or domain will be sent to the buyer only when the payment is completed. The escrow and blockchain technology will help to track the domain or website and ensure that it is delivered on time and according to the terms and conditions stated in the agreement. In addition to this, the transaction will only be completed when the buyer accepts the delivery"
Moreover, a trust and feedback system will also be implemented. Typical online reviews are an important factor to take into account when buying products on the Internet. Research shows that 88% of customers trust online reviews as much as a personal recommendation. With this said, by implementing an organic feedback and review system the Dynatiq will provide customers with necessary information that will help them to make buying decisions.
Another benefit of the trust and feedback system is on-site ranking. On-site ranking can boost the company's organic search rankings in search engines. Any new review that is written about a certain product increases the number of unique content that is offered by the business.
Besides the problems previously referred, the Dynatiq project will use blockchain technology to avoid the need of a third party or a middleman, reducing the delay on transactions.
Dynatiq Token Sale

In order to fund the development and marketing of the Dynatiq platform, the project will hold a token sale. The token sale supply represents 90% of the total token supply, so there will be a total of 10,000,000 tokens available, for 0.0005 ETH each at the offering. The ICO is expected to end on April 20, 2018.
To learn more about Dynatiq visit their Website, Bonus Structure and the Airdrop announcement.
This website is only provided for your general information and is not intended to be relied upon by you in making any investment decisions. You should always combine multiple sources of information and analysis before making an investment and seek independent expert financial advice.
Where we list or describe different products and services, we try to give you the information you need to help you compare them and choose the right product or service for you. We may also have tips and more information to help you compare providers.
Some providers pay us for advertisements or promotions on our website or in emails we may send you. Any commercial agreement we have in place with a provider does not affect how we describe them or their products and services. Sponsored companies are clearly labelled.