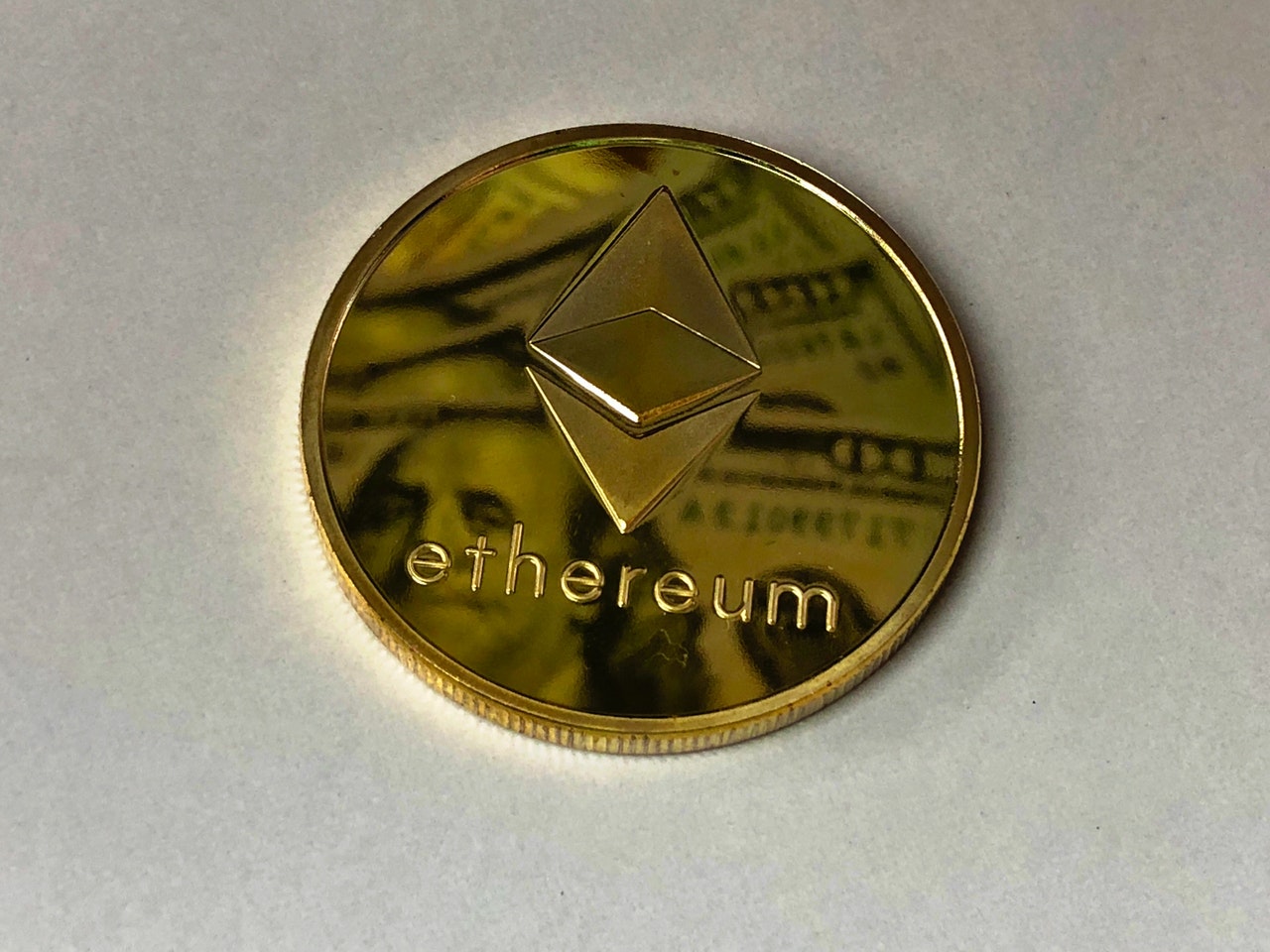 The price of Ethereum went up 795% in the last 12 months to hit a new all-time high above $1,475.49, before correcting and moving back to $1,440 at press time. The cryptocurrency has been outperforming BTC, LINK, and other top cryptos.
Ethereum hasn't traded above the $1,400 mark since January 2018, when it hit its previous all-time high. In the bear market that ensued, it dropped below $100 more than once but has bounced back as new projects were built on top of it, and progress was made on its scaling solution.
Extremely bullish ETH price predictions have since been made with Fundstrat strategist David Grider pointing to $10,500 based on the network's growing popularity, and former Goldman Sachs executive and Real Vision CEO Raoul Pal pointing to $20,000 based on Metcalfe's Law.
Only time will tell if these price predictions are accurate, but there are certainly reasons to be bullish on Ethereum. While the network's utilization is currently close to 98%, it's set to scale in the near future and its fundamentals only keep improving.
These are the top reasons to be bullish on ETH in 2021:
Decentralized Finance Keeps Growing
The decentralized finance (DeFi) space has kept on growing over the last few months, and its total value locked is now at a new all-time high of $26.55 billion. One year ago, in late January 2020, there were around $850 million locked in the space.
It's worth pointing out that the value locked in the space has increased partly because the value of ETH, DeFi tokens, and tokenized BTC locked in lending and borrowing protocols has surged over the last few months.
Nevertheless, increasing demand for ETH coming from DeFi projects is expected to only keep growing in the future. Brian Brooks, former Comptroller of the Currency and former Chief Legal Officer at Coinbase, has said:
"DeFi? Scary to some today but necessary tomorrow as some banks start telling you what you can and can't do with your own money."
CME Ethereum Futures
The Chicago Mercantile Exchange (CME), the world's largest derivatives trading platform, announced late last year the launch of Ethereum futures by February 8 of this year, provided it receives regulatory approval from the U.S. Commodity Futures Trading Commission (CFTC).
Each ether futures contract is set to have 50 units of ETH and the derivative will trade between 5:00 p.m. and 4:00 p.m. CT from Sunday to Friday. The contracts are eligible to be exchanged for physical transactions, meaning investors will be able to exchange a position in physical ether for a position in ether futures contracts, and vice-versa
Derivatives allow investors to bet on the future of an underlying asset, in this case ETH, without having to actually own it. The CME's ETH futures are cash-settled, which means that on expiry investors are paid out in USD and not ETH.
As CoinDesk's Ollie Leech writes, Ethereum futures will bring more maturity to the crypto market and greater liquidity. Institutional investors will be able to hedge spot positions, reducing the overall risk of investing in crypto and making the cryptocurrency a more attractive investment.
Ether Burning
Ethereum's network utilization being close to capacity is partly due to the growing number of transactions on the network. Actions on decentralized applications interacting with smart contracts count as transactions, with a fee attached to them.
Ethereum's average network transaction fees have been growing over the last few months, as ETH users compete to get their transactions processed by miners as quickly as possible. On average, it currently costs around $7.55 to move funds on the Ethereum network, down from $16.5 a week ago.
Ethereum Improvement Proposal 1559, put forward by Ethereum co-founder Vitalik Buterin and a few developers, is looking to change the way transaction fees are presented to users while reducing ETH's circulating supply.
The proposal suggests scrapping the current system in favor of an algorithmically determined base cost, called the "BASEFEE." This base cost would make fees uniform across all decentralized applications and would rise and fall based on network activity. Users could, however, keep on tipping miners in a bit to get their transactions processed faster.
EIP 1559 also suggests the introduction of burning Ethereum, effectively removing ETH tokens from circulation. The proposal would seek to burn the BASEFEE for the bast majority of ETH used to process transactions, instead of having it distributed to miners.
Burning ether and removing it from circulation is expected to encourage the deflation of the cryptocurrency's circulating supply, which coupled with growing demand should bolster its price over time.
The proposal is expected to go live after the Berlin hard fork, which is set to come in the first half of the year.
Ethereum 2.0
The Ethereum network currently handles around 15 transactions per second. To scale, It's set to transition from a Proof-of-Work (PoW) consensus algorithm to a Proof-of-Stake (PoS) consensus algorithm in an upgrade that will launch Ethereum 2.0.
Ethereum 2.0's rollout will be done over four separate phases – Phase 0, Phase 1, Phase 1.5, and Phase 2 – with each one laying the foundation for the next. Phase 0 already went live last December, and with it, a staking contract was launched.
Ethereum users can now move at least 32 ETH to the staking contract to become network validators. As validators they process transactions and create new blocks in the chain, and are rewarded with ETH for doing so.
Alternatively, several cryptocurrency exchanges including Kraken, OKEx, Binance, and others let users stake less than 32 ETH to earn interest as network validators. The funds are locked until the shard chains are launched.
Phase 0 launched the Beacon Chain, a Proof-of-Stake blockchain that runs alongside the original Ethereum PoW chain, making sure that there is no break in the continuity of the chains. According to ConsenSys, it helps with "managing the proof of stake mechanism," "processing crosslinks," and directing "consensus and finality."
Phase 1 is expected to fully launch this year, and will "address finality and consensus on shard chains", and it will be "more of a 'test run' for shard chains than the release of an immediately-scalable solution."
All activity on the Ethereum network will eventually be divided among and processed by these individual shard chains, with each transaction needing to be validated by a shard chain and not the entire network.
The upgrade is expected to greatly reduce Ethereum's transaction fees and network capacity.
Featured image via Pexels.
This website is only provided for your general information and is not intended to be relied upon by you in making any investment decisions. You should always combine multiple sources of information and analysis before making an investment and seek independent expert financial advice.
Where we list or describe different products and services, we try to give you the information you need to help you compare them and choose the right product or service for you. We may also have tips and more information to help you compare providers.
Some providers pay us for advertisements or promotions on our website or in emails we may send you. Any commercial agreement we have in place with a provider does not affect how we describe them or their products and services. Sponsored companies are clearly labelled.