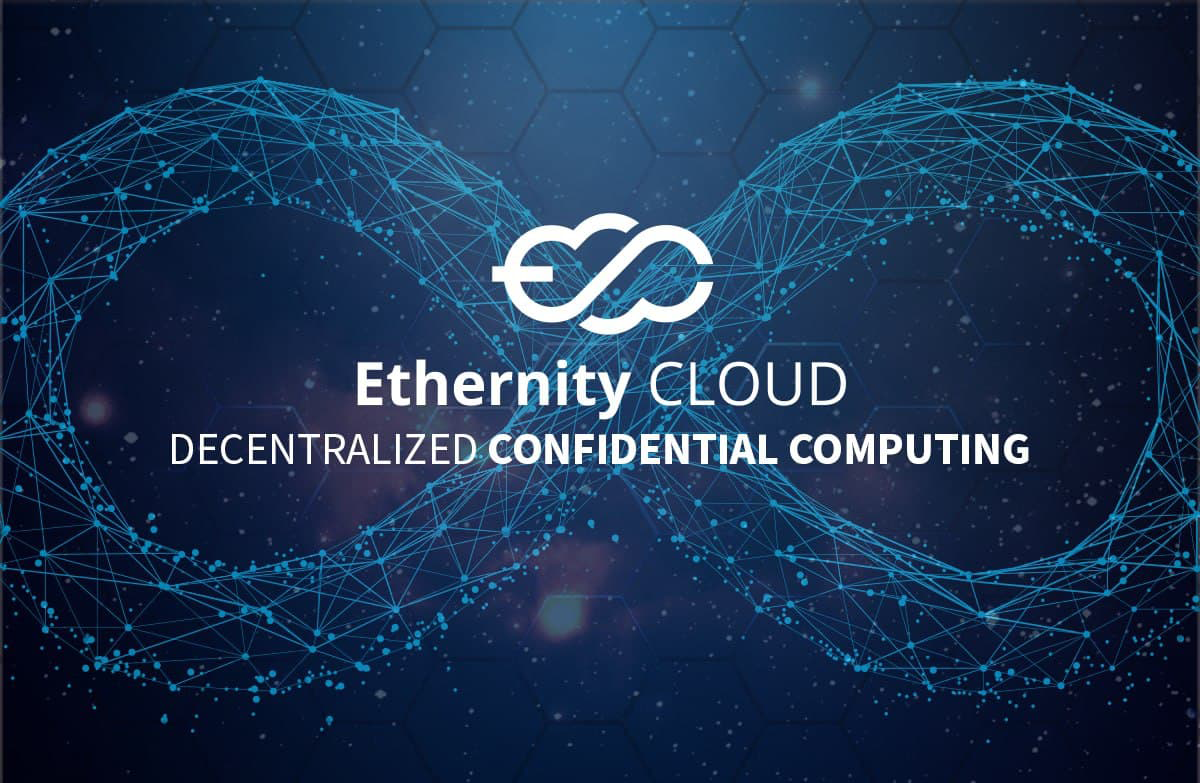 This is a sponsored story. Its content does not constitute financial advice. Please remember that the value of investments, and any income from them, can fall as well as rise so you could get back less than you invest. If you are unsure of the suitability of your investment please seek advice.
Cloud computing services are estimated to have brought the centralized entities offering them over $312 billion in revenue last year, with the market continuously growing as more and more individuals and companies take advantage of the technology.
Offering infrastructure, software, or even platforms for cloud computing has become an increasingly profitable business over the last few years, but the industry faces problems associated with its centralization.
Tech giants are behind the bulk of cloud computing services being offered, and have at their hands the power to overcharge any of their clients. Data centres and server farms are central points of failure, and often outages in some of these services lead to massive outages across the web.
The solution to these problems is being created by Ethernity CLOUD, which leverages the Ethereum compatible blockchain to create a fair and open ecosystem where anyone can process their data on the cloud with a focus on privacy and accessibility.
Building Cloud Computing on Ethereum Compatible Blockchain
Ethernity CLOUD's ecosystem protects user data from insiders and abusive service providers by cutting out the middleman. Through the use of the immutable Ethereum blockchain, the platform lets users run applications on the network with self-executing agreements written in code, called smart contracts.
Through the use of blockchain technology, the costs of using services on Ethernity CLOUD's marketplace remain low, partly because traditional data centers who charge hefty fees are out of the equation.
On top of that, users are able to earn tokens on Ethernity CLOUD by monetizing their spare computing resources. They can rent out their idle computing power to users who are in need of extra computing resources.
As Ethernity CLOUD is compatible with the Ethereum blockchain it has virtually no downtime. Ethereum itself doesn't go down because the network is distributed across a global network of machines, called nodes, that keep it running.
The use of a software development kit makes it possible for users to build their own decentralized solutions on top of Ethernity CLOUD, further expanding the project's use. All of this while keeping users' pseudonymity on the blockchain and without downtime.
Ethernity CLOUD's Leadership
The project is led by its founder and CEO Iosif Peterfi, a veteran in the cloud computing industry who has worked for the U.S. Department of Defense for nearly 9 years. Before joining the Department of Defense, he worked at Forte Systems SRL for 5 years.
Iosif's team is full of experienced software and blockchain developers that have a cumulative 60 years of experience in the field, moreover the team members have business and entrepreneurship experience spawning across various market sectors. The project has created a token meant to incentivize network operators and maintain data integrity, the ETNY token.
ETNY has a total supply of 1 billion tokens, 34% of which are reserved for the company and its development and 15% of which are for staking. 
24% are reserved for investors, of which 9% were sold during the private sale round and presale round and another 15% is reserved for the project's public sale. 
12% of the total number of tokens are reserved for the seed, and 5% for marketing purposes.
Despite having an investment minimum of $5,000, the project's token presale saw 90% of tokens fly off in only 9 hours, with the remaining 10% being sold over the next morning. The whole process took only 25 hours. - source Yahoo Finance
Ethernity CLOUD is a member of the Confidential Computing Consortium, of which tech giants including Accenture, Microsoft, Google, Facebook, Huawei, and others are also a part of. It has partnered with the Institute for Internet security and Bank of Memories which bolstered the project's recognition.
Moving Decentralized Cloud Computing Forward
The project's decentralized approach to cloud computing is a fresh alternative in a centralized market dominated by tech giants. The project's presale highlights how the cryptocurrency community is seemingly backing it, and another token sale is scheduled for Q3 2021.
The team is looking to build a fair ecosystem for cloud computing users with the use of blockchain technology. Their success will be based both on community support and their ability to deliver a seamless user experience.
This website is only provided for your general information and is not intended to be relied upon by you in making any investment decisions. You should always combine multiple sources of information and analysis before making an investment and seek independent expert financial advice.
Where we list or describe different products and services, we try to give you the information you need to help you compare them and choose the right product or service for you. We may also have tips and more information to help you compare providers.
Some providers pay us for advertisements or promotions on our website or in emails we may send you. Any commercial agreement we have in place with a provider does not affect how we describe them or their products and services. Sponsored companies are clearly labelled.