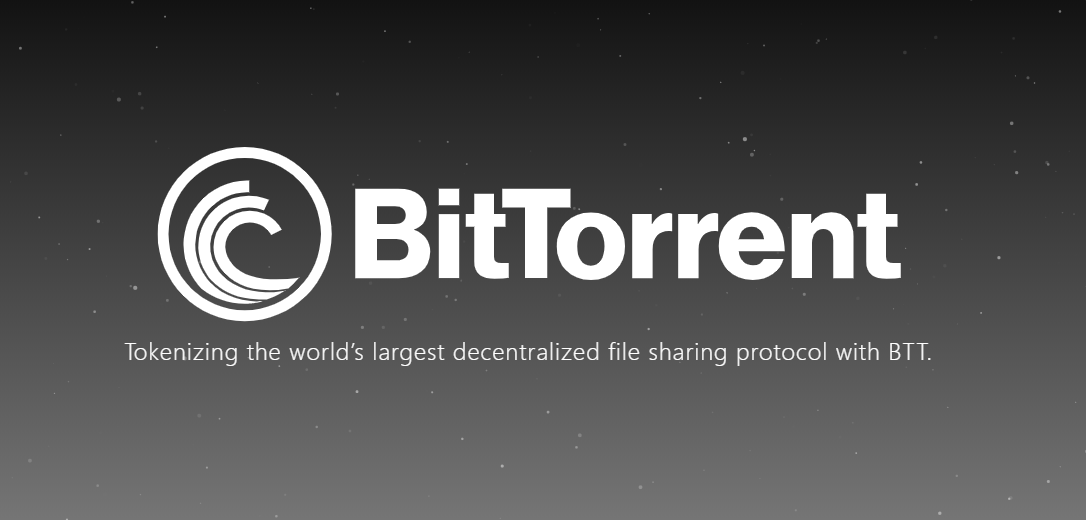 BTT is a TRC-10 token based on the TRON blockchain. BitTorrent, the world's biggest file-sharing network, has recently launched this new cryptocurrency token in a joint venture with TRON (TRX).
But what exactly is BTT? And what will it be used for? What are its chances of success? In this article, we will outline everything you need to know about the BitTorrent Token (BTT).
What is BTT?The way BTT will be distributed at first is by airdrop. If you are new to the crypto world, an airdrop for a cryptocurrency is a method of distributing new tokens/coins by awarding them in a certain proportion to existing holders of a particular cryptoasset, such as Bitcoin or Ethereum. 
As per the BTT whitepaper, the primary real usage of BTT will be used as a means to make the procedure of file sharing faster for various torrent clients.
Sharing something on BitTorrent includes various and geographically diverse 'peers' each downloading little bits of a specific file from one another. Clients with a full duplicate of the document are known as 'seeds'.
BitTorrent Speed
Another component, BitTorrent Speed, is expected to be started after the airdrop of BTT. This new feature, not typically seen within cryptocurrency, will empower users of the BitTorrent system to send BTT transactions to one another.
For BitTorrent users, this is used as a method of "skipping the line" and will allow them to download files quicker than other users.
This feature also lets "seeds" gain BTT for keeping their torrents running, and for having them on the system for longer than they would have otherwise. This also means that BitTorrent users who have secure hosting for their (legal) files will certainly be poised to benefit from this.  
This is particularly important if you opt for a web host that will accept cryptocurrency transactions, but you also need to make sure that your web host of choice offers optimum security and reliability.
This is being referred to as BitTorrent Speed, and it is expected to be an attempt to use a currency as a motivator to improve and optimize the level of computing power and bandwidth on the BitTorrent system.
This new system will attempt to provide an auction-like framework, which will at first be straightforward and for the most part automated, yet will be improved upon more and more with later updates.
This BTT marketplace is expected to empower users to promote offers inside a group or "swarm" and exchange BTT in return for quicker access and more bandwidth access to seeds. The expected outcome is that users will seed for more, prompting better network health and quicker download speeds for all users.
BTT Schedule
This article explains the full plans for BTT airdrops over time and gave a schedule for what you can expect if you are a Tron holder.
This seems to be just the beginning of airdrops for BTT. Over the next 12 months, an additional 11,880,000,000 BTT will be offered to Tron holders. 
This is at 1.2% of the total supply, and this trend will likely continue into 2020.
There will be an additional 12,870,000,000 airdropped or one point three (1.3) percent of the total supply. And this trend is going to continue over the next six years with the percentage of airdrops increasing from 0.1 percent per year reaching 1.7 percent in the final year of 2025.
This also explains that there will be an additional 99,970,000,000 BTT or ten point one percent (10.1) of the total circulating supply that will be airdropped during online and offline events.
What do you need to do?
So what do you need to know if you are a Tron holder and want to receive these airdrops?
All you have to do to be eligible for these airdrops is to be holding your Tron in an official wallet that relays to the network and be holding TRX. The airdrops will correspond to the amount of Tron held. There is no minimum Tron that is required to receive these airdrops.
One thing that is important to note is to be careful to avoid BTT scams as the hype for the token grows. We've certainly seen this kind of thing with the rise of Tron's price with a lot of upward momentum since the beginning of 2019.
The official airdrops will be announced through the official channels so be sure to double check there.
The other thing worth mentioning about the BitTorrent airdrops is that having your crypto in your own personal wallet is certainly the most secure way to keep it. If you happen to have it on an exchange, a number of exchanges are going to be supporting these BitTorrent airdrops.
So you can (despite the lesser security) hold your coins there and you will receive BTT in the same way you would if you held it on your own wallet. The list of exchanges supporting the airdrop continues to grow.
If you're interested in whether or not one particular exchange will be supporting BTT, be sure to check on Justin Sun's Twitter page for regular updates.
This website is only provided for your general information and is not intended to be relied upon by you in making any investment decisions. You should always combine multiple sources of information and analysis before making an investment and seek independent expert financial advice.
Where we list or describe different products and services, we try to give you the information you need to help you compare them and choose the right product or service for you. We may also have tips and more information to help you compare providers.
Some providers pay us for advertisements or promotions on our website or in emails we may send you. Any commercial agreement we have in place with a provider does not affect how we describe them or their products and services. Sponsored companies are clearly labelled.