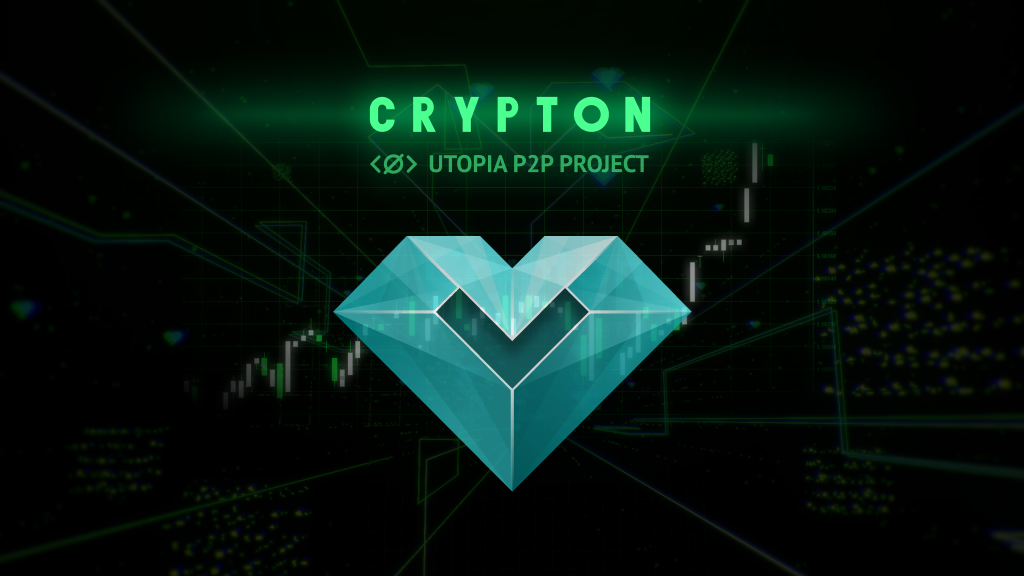 Truth be told, in the last couple of years, the economic and monetary policies of countries around the world have raised many questions. Every day thousands of bank accounts are closed without any explanation, fees continue to rise and the value of fiat keeps changing.
It became harder to manage your income and to make plans for the future, and it's really frustrating to be part of this kind of system. For many years we thought we had no choice but to comply.
However, we now have the ticket to a peaceful lifestyle, independent of banks and government – Crypton, a genuine privacy coin.
What is Crypton and what can it do?
Crypton (CRP) is a cryptocurrency developed by the 1984 Group – an anonymous organization that aims to change people's lives in a remarkable way.
CRP is based on blockchain technology that guarantees people's anonymity with its decentralized network of peer-to-peer nodes. You are the only manager of your income, with nobody else controlling the transactions. All information is encrypted, and that makes your account bulletproof.
What are the benefits?
In addition to being created on the most promising technology of our times, Crypton also comes with a Secure e-wallet that is protected by a multi-level encryption structure.
Another great thing about Crypton is that all users are qualified to get Proof-of-Stake rewards. At the same time, those who take the role of miners will receive Cryptons every 15 minutes.
If you take a peek at the platform, you will see that CRP has already attracted a lot of crypto enthusiasts. With over 200k clients in less than a year and 400 new users every day, its potential can clearly be seen.
The most exciting part of Crypton is that it is part of a huge and exciting ecosystem developed by the Utopia P2P group, where everything you do is fully private. Here, you can use Crypton even for multiplayer games, including Poker. And very soon, it will be possible to use it for e-commerce. 
Conclusion
When the economy is crumbling, seeing how people put their talents together and develop solutions to make our lives better is very gratifying.
It's time to put our foot down and stop being an open book to banks and governments. It's our own security at stake, therefore this kind of new technology needs to be promoted. The more people join, the closer we will be to achieving Utopia.
This is a sponsored story. Its content does not constitute financial advice. Please remember that the value of investments, and any income from them, can fall as well as rise so you could get back less than you invest. If you are unsure of the suitability of your investment please seek advice.
This website is only provided for your general information and is not intended to be relied upon by you in making any investment decisions. You should always combine multiple sources of information and analysis before making an investment and seek independent expert financial advice.
Where we list or describe different products and services, we try to give you the information you need to help you compare them and choose the right product or service for you. We may also have tips and more information to help you compare providers.
Some providers pay us for advertisements or promotions on our website or in emails we may send you. Any commercial agreement we have in place with a provider does not affect how we describe them or their products and services. Sponsored companies are clearly labelled.