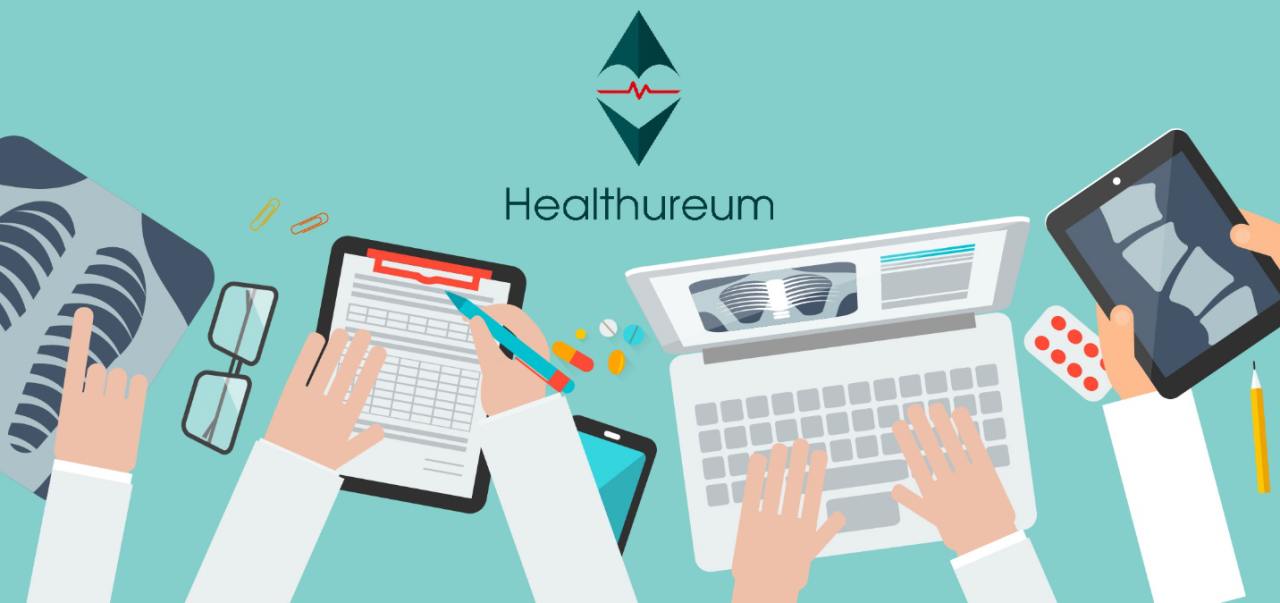 This is a sponsored guide and does not represent investment advice from CryptoCompare. Please do your due diligence when dealing with any Initial Coin Offering and never invest more than what you can afford to lose.
Healthcare is one of the most essential human necessities, its relevance is obviously invaluable to the general public. That's probably why the healthcare industry is one of the largest and most complex sectors in the world's economy. According to the Deloitte's Global Outlook for 2017, health care spending increases shall range between 2.4% and 7.5% between 2015 to 2020. This is mainly due to 'infrastructure issues, making it increasingly difficult for public health care systems to sustain current levels of service and affordability'. Some of the major problems affecting the healthcare sector include lack of resources, low accessibility, high costs, and privacy and security issues. The discrepancy of quality of care, availability of infrastructure and expertise between the private and public healthcare is also worth mentioning as one of the most alarming topics related to the industry.
Blockchain technology may be the answer to these concerns and may be the most efficient means of bridging the gap between the private and public health care.
What is Healthureum?
That's where Healthureum comes in. Through the use of the Ethereum blockchain and smart contract technology, Healthureum intends to bring standardization (which translates into interoperability), scalability, social responsibility, transparency, security, and most importantly accountability to the healthcare sector.
The benefits of using such technologies as stated on the Healthureum's whitepaper:
"The most important aspect of this technology is that every action is tracked with a date stamp which ensures reliability and accountability. This creates an opportunity to achieve standardization in health care levels by providing better access to data, services and expertise, through a decentralized platform. This move towards more scalable and efficient operating models can significantly improve the quality of healthcare and recovery timeframes while reducing waste, costs and resources required. Through standardization, collaboration and a decentralized ecosystem, blockchain technology can facilitate a more robust care system with competent caregivers delivering safe, responsive and efficient care."
Healthureum is a dynamic and multi-functional ecosystem of healthcare services leveraging the Ethereum blockchain. The Healthureum healthcare management systems perform a number of functions benefic both for healthcare organizations and patients while mitigating and in some cases completely eradicating the previously mentioned infrastructure issues.
How it works
By exploring the key issues from the angle of each party involved, Healthureum's innovative approach and available services can bring widespread efficiency and transparency across 5 core fields of healthcare.
Data systemization - Healthureum will enable the patients to consolidate all their data (Medical records, Personal data, Test results, Scans, X-rays, Treatment plans, Prescriptions, Referrals, Billing, Claims) and store it in a single platform which is secured with encrypted codes, keeping all the information private and safe.
Doctor Consults & Referrals - Through the Healthureum video consultation patients can obtain quick and easy access to a healthcare professional, who can guide you with treatment plans, prescriptions and referrals to a relevant and qualified practitioner in your locality. The Healthureum ecosystem will develop APIs enabling practitioners to access the permission data, and to integrate it with other organization systems, during the referral process, to ensure all care providers get a longitudinal view of the patient's medical health, thus improving efficiency.
Medical Infrastructure - Healthureum will integrate blockchain into medical infrastructure to measure the return on investment, the maintenance and upgradation, the demand and usage, and the supply chain and reliability. By tracking and assessing these aspects medical institutions may ensure adequate infrastructure to best serve their patients. This can be very beneficial particularly when looking at investment versus return, and in aiding hospitals in planning annual budgets and anticipating future capital outlay.
Research Programs - Research and learning are at the forefront of medical cures, hence Healthureum will include blockchain-based Research Programs to ensure that every piece of data is properly monitored, recorded and accessible in a scalable, secure and tamper-proof system. This will reduce the risk of external manipulation while aiding researchers and patients to track and measure any relevant data required for the program.
Philanthropic activities - Patients will also be able to fund social cause projects in the form of philanthropic activities. Healthureum will focus on promoting four key activities:
Research programs to enable new medical breakthroughs.

Innovation in the treatment of Cancer.

Innovation in the treatment of Hepatitis and HIV AIDs.

Medical infrastructure in technology-enabled devices.
Token and ICOThe Healthureum token, abbreviated as HHEM, is at the epicentre of the project and is primed to be used as the transactional medium of choice on the platform. Healthureum's ecosystem runs on the HHEM token whether it is to pay for Doctor consults and referrals, donate to philanthropic activities, or the reward given to participants offering their data for research purposes.
In order to fund their efforts, Healthureum is currently holding an ICO which started on the 26th of February, 2018. The ICO token supply represents 29% of the total token supply and the tokens will are available for $3.95 each at the offering. The ICO funding target is $15,000,000, the funding cap is $120,000,000 and is expected to end on the 1st of April, 2018 or when the funding cap is reached.
Links
This website is only provided for your general information and is not intended to be relied upon by you in making any investment decisions. You should always combine multiple sources of information and analysis before making an investment and seek independent expert financial advice.
Where we list or describe different products and services, we try to give you the information you need to help you compare them and choose the right product or service for you. We may also have tips and more information to help you compare providers.
Some providers pay us for advertisements or promotions on our website or in emails we may send you. Any commercial agreement we have in place with a provider does not affect how we describe them or their products and services. Sponsored companies are clearly labelled.