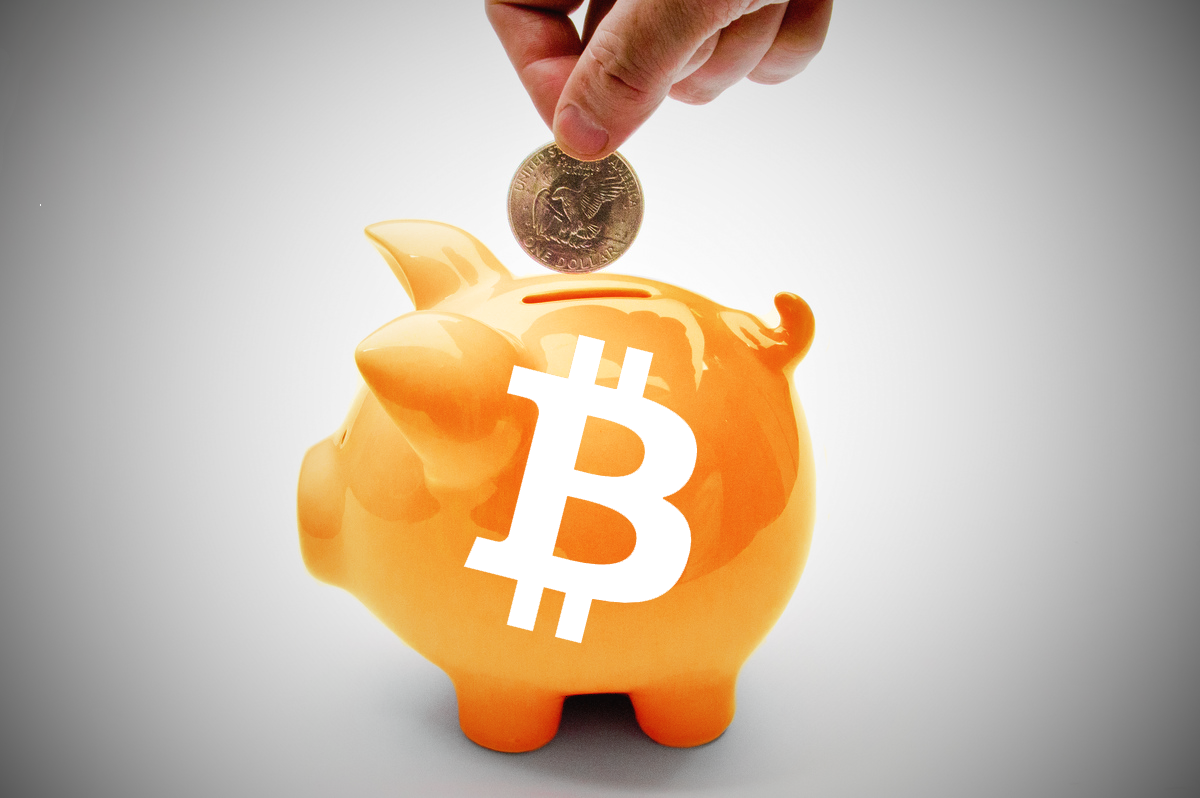 Crowdfunding & Initial Coin Offerings
Initial Coin Offerings can be considered as an alternative form of crowdfunding that has emerged outside of the traditional financial system. This model has helped a lot of successful projects and companies get the funding required to start their business.  In 2013, over US$5.1 billion were raised via crowdfunding worldwide, which increased to US$16 billion in 2014 and was estimated at over US$34 billion in 2015.
Initial Coin Offerings, also known as ICOs is the cryptocurrency version of crowdfunding and are a part of the crypto world that is most likely here to stay. It's one of the easiest and most efficient methods for companies and individuals to fund their projects and for regular users to invest in projects they see value in. An Initial Coin Offering is an event that usually extends over a period of one week or more and in which everyone is allowed to purchase newly issued tokens in exchange for established cryptocurrencies like Bitcoin (BTC) or Ether (ETH).  
In an ICO, there can be a specific goal or limit for project funding, meaning that every token will have a pre-designated price that will not change during the Initial Coin Offering period, which also means that the token supply is static. 
It is also possible to have a static supply with a dynamic funding goal, in which the distribution of tokens will be made according to the funds received, meaning that the more funds the project receives the higher the token price will be. 
You can also have a dynamic token supply that will be determined by a number of funds that are received, meaning that the price for each token is static (e.g 1 ETH – 1 token) but every time one Ether is sent a new token is created. A limit can be set in terms of goals or time frame.  
ICO List
Analyzing examples of relevant ICOs, one can piece together what are the main characteristics or factors for a successful ICO, both in fund gathering and in post-ICO valuation. Websites like Top ICO List aggregate and analyze all the upcoming ICOs.
Nxt ICO
Nxt is a complete economic system platform that allows users to issue assets and cryptocurrencies that can be exchanged in a decentralized manner through the Nxt exchange. Users can also add plugins and access the Nxt Platform through APIs. The NXT ICO started on the  28th of September 2013 and it lasted until 18 November 2013 with 21 Bitcoin collected, worth roughly $14k. The ICO was held in an "unofficial" way, through an anonymous bitcoin talk forum account, with funds being sent to the funder's personal Bitcoin address with a special message attached. The genesis block revealed that only 73 people participated in the ICO which makes for a poor distribution, one of the biggest setbacks in early adoption and distribution.
ICO Period: 

28 September 2013 -  18 November 2013

Funds gathered (BTC): 21 BTC
Tokens distributed: 

1,000,000,000 NXT

Profit percentage (In BTC): 199900%
Ethereum ICO
Ethereum is a smart contract and decentralized applications platform that has gained a lot of traction over time. Ethereum's native value token, Ether, is mined through a Proof of Work protocol that is set to change to Proof of Stake. The Ethereum ICO was held from the 20th of July, 2014 to the 2nd of September, 2014 (42 days). 31.5k BTC ($18.4 million at the time) were collected during the Initial Coin Offering period making it the second most successful ICO held and the 6th highest funded crowdfunding project so far. The fact that the development team held the funds in BTC lead to it losing a big portion of its funding due to volatility. Ethereum has risen x% in value since it's released and several projects have been and are being built on the Ethereum Virtual Machine, like DigixDAO, Ardor, Singular-DTV, and Iconomi.
ICO Period: 20 July 2014 - 2 September 2014

Funds gathered (USD):

$18,439,086
Funds gathered (BTC): 

31,529.49

Tokens distributed: 60,000,000
Profit percentage (In BTC): 3900%
Lisk ICO
Lisk is a modular Smart Contract and Dapp platform that aims to make their deployment accessible to all developers by allowing them to be coded in Javascript, one of the most popular programming languages. The Lisk cryptocurrency uses a Delegated Proof of Stake (dPoS) consensus mechanism. The Lisk ICO was held from the 22 of February until the 21st of March, 2016. During this period users were allowed to send Bitcoin, Crypty and any other cryptocurrency supported by the ShapeShift automatic exchange.
ICO Period: 22nd February 2016 - 21st March 2016
Funds gathered (USD): 

$5,700,000

Funds gathered (BTC equivalent): 

15,480.52871205 BTC

Tokens distributed: 85,000,000 LSK
Profit percentage (In BTC): 138%
DAO Creation Period
The DAO stands for Decentralized Autonomous Organization and it was a smart contract system built on Ethereum meant to function as a community managed venture fund. The DAO was the most successful crowdfunding project ever held as it gathered roughly $150 millions in a 28 day period. 
The DAO Creation period started on May 28, 2016 and ended on the 25th of June, during this period users were allowed to purchase newly created DAO tokens with Ether (ETH). During the first 15 days, the conversion rate for DAO tokens to ETH was 100-1, and it rose gradually by 0.05 ETH per day after until it reached the 100-1.5 scale.
Since The DAO had no owner, no one was in control of the funds meaning that during the ICO or Creation period, users sent Ether to a smart contract address that would, in turn, create DAO tokens and send them to the address from which the Ether came from.
One of the unique aspects about the DAO Initial Coin Offering was the risk-free investment option, in which a user could always recover the Ether sent on a 1-100 scale, by splitting these DAO tokens, regardless of their market price.
The DAO was hacked and the project has come to an end after an hard-fork was executed to retrieve the funds stolen. DAO holders can now withdraw ETH from the DAO on a 1-100 exchange rate.
Learn more about the DAO Hack and the Hard Fork.
ICO Period:  1 May 2016 - 28 May 2016
Funds gathered (USD): $160,000,000
Funds gathered (ETH): 12,700,000 ETH
Tokens distributed: 1,153,816,598.7 DAO
Profit percentage (In ETH): 0%
Waves ICO
The Waves Platform is a custom token and asset platform focused on business applications with features like custom token and asset issuance and exchange, fiat gateways and crowdfunding tools. The Waves Platform is currently unfinished and most of these features are still in development. The Waves ICO started on the 12th of April and lasted until the 31st of May. During the first day, users received a 20% bonus. The Waves ICO is an example of an "overbought" ICO (despite Waves being a promising project), with 29636 BTC and 460 BTC in NXT asset swaps being exchanged for Waves. The token has been trading under ICO value since the beginning of its release on exchanges, which can also be attributed to delays in the Roadmap.
ICO Period: April 12, 2016 - May 31, 2016
Funds gathered (USD): 

$16,436,095

Funds gathered (BTC equivalent): 30096.7

 BTC

Tokens distributed:

85

,000,000 WAVES

Profit percentage (In BTC): -25%
Stratis ICO
Stratis is a blockchain as a service (BaaS) platform that allows corporations to create their own custom private or public sidechains for their business needs. Stratis allows users to combine various features from other blockchains and to test various variations of blockchain specifications and features. The Stratis ICO took place from the 21st of July to the 26 and it gathered 915 BTC, a relatively small amount compared to other ICOs since its release Stratis has increased in value +400%. Users received a 20% bonus during the first five days, which was then reduced to 10% for the next ten days, and then 5% for the ten days.
ICO Period: June 21, 2016 - July 26, 2016
Funds gathered (USD): $598,684.5
Funds gathered (BTC): 915 BTC
Tokens distributed: 84,000,000 STRAT
Profit percentage (In BTC): 450%
Conclusion

By analyzing these and other Initial Coin Offerings we have come to a simple conclusion, smaller ICOs usually have more room to grow (like NXT and Stratis), but all that truly matters is the underline technology, as Ethereum has proven.
Remember not to invest more than what you can afford to lose and to research the technology and team behind the project. Good luck!