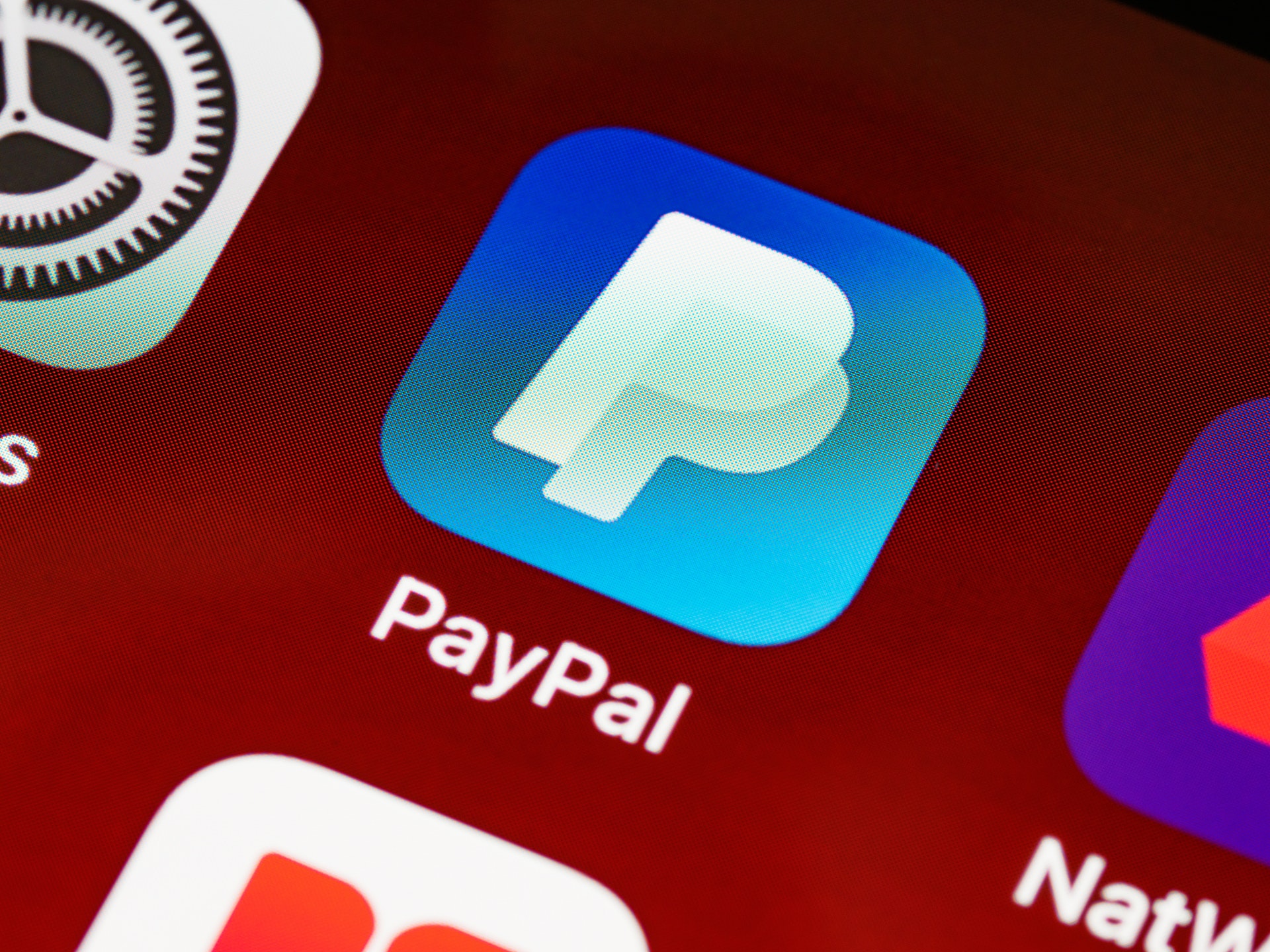 When PayPal announced that it was possible to buy and sell Bitcoin in the US using its platform, the crypto world was suddenly blown wide open.
The announcement came on the heels of a wild year for BTC which has included growing interest among institutional investors, record trading volume in the futures markets, and a variety of brokers targeting those who want to learn how to trade crypto.
With PayPal's move, no longer would users need to struggle with exchanges, battle with wallets, and pass complicated know-your-customer (KYC) processes. Instead, anybody who could use a PayPal account can buy Bitcoin.
PayPal's vast network of merchants will also give users a way to actually spend their cryptocurrency, providing new utility to Bitcoin and other cryptocurrencies. As amazing as this news is, there are some details to think about.
How Can I Buy Bitcoin on PayPal?
While PayPal has announced intentions to expand this offering overseas, it is currently only possible for US residents to buy and sell cryptocurrency using the platform. For the moment, the rest of the world will need to continue using alternative methods to buy Bitcoin (more on that shortly).
If you live in the United States, then the process is as straightforward as operating a PayPal account itself. If you don't have an account already, then you'll need to head on over to PayPal and set one up. For this, you'll need your bank or card details handy. And you may be asked to pass some KYC checks before you begin.
With that out of the way, you simply need to log-in to the app or website. Then transfer to the payments screen and select the "Buy Bitcoin and more" banner near the top of the page. Alternatively, you can open the dropdown menu and select Buy Crypto on PayPal.
You will be taken to a screen that shows the current purchase options, as well as the current price movements for each cryptocurrency. For crypto novices, the company has provided some basic information on how to buy and sell cryptocurrencies. It is currently possible to buy the following cryptocurrencies on PayPal:
Bitcoin (BTC)

Ethereum (ETH)

Bitcoin Cash (BCH)

Litecoin (LTC)
Simply select the currency you want to buy, enter an amount, and boom! You've got some Bitcoin in your digital wallet.
It won't be possible for you to take this cryptocurrency out of your PayPal digital wallet, but you can sell it again for a fiat currency at a future date by returning to your account's crypto section. There is also a chart that you can use to understand your profit or loss with a fee calculator.
At some point in early 2021, PayPal also plans to allow users to use cryptocurrency to fund purchases with merchants in the PayPal network. This will mark the first moment when it is simple to use Bitcoin as a payment method for day-to-day purchases. A great deal of buzz has been generated about this.
As good as all this sounds, it brings up another question. Just because you can buy cryptocurrency using PayPal, should you?
Is PayPal a Good Way to Buy Bitcoin?
Setting aside the philosophical objections many crypto enthusiasts will have to a centralized company like PayPal offering crypto services, it isn't for everyone. PayPal is great if you're a novice cryptocurrency user who wants to dip their toes into the market. Or if you are someone who wants to avoid currency exchange fees by using one currency. But there are limits.
Some people who should avoid PayPal are day-traders and speculators. Until 2021, PayPal is waiving any fees for its crypto services. This means that users who wish to speculate with cryptocurrency will be costing the company money.
There have been reports on Reddit, which should be taken with a grain of salt. These reports claim that PayPal has closed accounts due to too much trading activity. Even if true, this is likely not a malicious action on PayPal's part. But it does highlight the risks that day traders will take to avoid fees. Cryptocurrency exchanges are likely a better option for them.
Others who might want to avoid PayPal are those interested in niche cryptocurrencies or those with privacy concerns. For the moment, the service is not designed with crypto veterans in mind and should be viewed only as a gateway to cryptocurrency adoption for novice users.
It's worth pointing out you cannot withdraw cryptocurrency from PayPal, nor are you given access to the private key of your cryptocurrency wallet. As many in the crypto space like to say: "not your keys, not your coins."
Additionally, those of us who do not live in the United States will be unable to take advantage of the new service for some time. So how else can you buy cryptocurrency?
Buying Bitcoin With PayPal Outside of Its App
While it is possible to buy Bitcoin on PayPal, using the platform users are unable to withdraw the funds to a wallet under their control. It's common to say that if you do not control your private keys, you are not controlling your coins.
PayPal's closed-loop system isn't optimal for those looking to be their own bank. Moreover, since it currently only services users in specific regions, it isn't possible to buy crypto directly on PayPal's platform.
There are, however, exchanges that let users deposit funds using PayPal.
Buying Bitcoin With PayPal Using eToro
Before PayPal started letting its users buy Bitcoin directly through its platform, there were other methods available to gain exposure to the flagship cryptocurrency using the company's platform. These are still available, and one of the easiest to use is the eToro platform.
While it is possible to buy Bitcoin on eToro, withdrawing the funds to a wallet takes an extensive amount of time and, as such, the platform is better suited to speculate on the price of the cryptocurrency rather than owning your own funds.
Traders are likely going to benefit more from using eToro than those looking for a long-term investment. It's important to point out that on eToro traders can use leverage and risk losing their funds if they aren't careful. You can also copy trade cryptocurrencies using the platform.
On eToro, it's also possible to gain exposure to a plethora of other cryptocurrencies.  Be aware that when you enter a leverage long or short position in crypto on the platform, you are buying a contract for difference (CFD), and not the underlying cryptocurrency.
While eToro's availability is much larger, the platform is not available in a few countries like Iran, Japan, Turkey, and Yemen.
Buying Bitcoin with PayPal Through LocalBitcoins
Peer-to-peer cryptocurrency exchange LocalBitcoins has always been a workaround to accessibility problems for the cryptocurrency space. On LocalBitcoins, you buy and sell bitcoin directly to other users. Sellers choose what forms of payment they accept, including PayPal.
LocalBitcoins lets users buy bitcoin without having to go through a know-your-customer (KYC) verification process, but the limits are rather low. To remove these limits, KYC is required. The main advantage of this platform is that it should be available worldwide, as to buy BTC you just need someone willing to sell it to you.
It's worth noting you should pay attention to price premiums on the platform, and ensure you only trade with sellers you trust. Some have claimed that after selling Bitcoin with PayPal through LocalBitcoins, the buyer complained of fraud to PayPal and opened a case.
For this reason, some sellers may need you to have an initial reputation to buy from them using PayPal, and often premiums are charged for using this payment method. These often make the payment method less accessible than others.
What Alternatives Are There to Buy Cryptocurrency?
Luckily there are still a number of ways to buy cryptocurrency. Many brokers already allow you to buy cryptocurrencies. This is a great option if you already have an account. If you don't, the simplest approach is to use one of the major cryptocurrency exchanges.
Most people start with Coinbase to get their initial Bitcoin capital, but you can then branch out to other popular exchanges, such as Binance or Blockchain.com. Some exchanges, such as Coinbase, even make it possible to link your PayPal account, so that you can use it to make a crypto purchase.
Before going to the exchange you should set up a wallet. There are a number of ways to do this but many people prefer to use a physical wallet. You can find more details on CryptoCompare's wallet listings.
To get started, you'll first need to select your exchange and set up an account. This typically involves KYC checks so have your ID and proof of address at the ready. Once this is done, you'll need to find some cryptocurrency (eg, Bitcoin) to buy and place your order by entering your wallet address.
Whether you use PayPal, a broker or a normal cryptocurrency exchange, remember that Bitcoin and other cryptocurrencies are inherently volatile assets. A bull run can quickly turn into a protracted bear market. So you should always be prepared for the possibility of losing your investment.
Featured image via Pexels.
This website is only provided for your general information and is not intended to be relied upon by you in making any investment decisions. You should always combine multiple sources of information and analysis before making an investment and seek independent expert financial advice.
Where we list or describe different products and services, we try to give you the information you need to help you compare them and choose the right product or service for you. We may also have tips and more information to help you compare providers.
Some providers pay us for advertisements or promotions on our website or in emails we may send you. Any commercial agreement we have in place with a provider does not affect how we describe them or their products and services. Sponsored companies are clearly labelled.