Yes, it is possible to buy stuff on Amazon with Bitcoin. No, Amazon doesn't allow Bitcoin as a payment method. So how does it work? Purse.io matches buyers with gift card holders. The gift card holders purchase the item you choose for you in exchange for Bitcoin, which is the easiest way to redeem an Amazon gift card for money. This means that if you have extra gift cards, you can also take advantage of the Purse.io system.
Without further ado, we present a guide that will please shopaholics and bitcoiners alike, how to buy on Amazon with Bitcoin! Before we get into it,you'll need to buy some Bitcoin on a cryptocurrency exchange. Let's start with registering an account with Purse.
Part 1 - Create an Account
Step 1: Click here to go to Purse
Step 2: Click "Sign Up" to register an account

Step 3: You can choose to create a new account or to log in with your facebook/google account. We'll create a new account. Enter your personal info and click "Create account"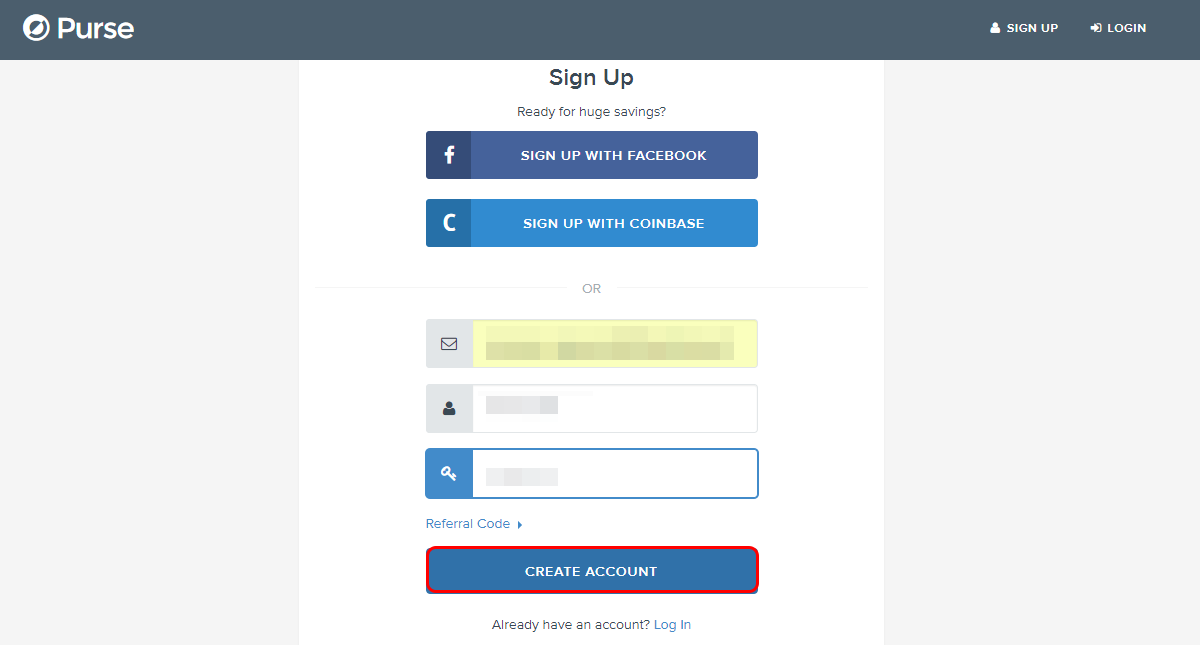 You will be automatically logged in after creating your account. You will also receive a confirmation email. Click the link inside to confirm your account.

Part 2 - Fund your account
When verifying your email address, you'll be taken to your account verification page. You can increase your verification level and add other features here, but we're going to move straight to the the funding part.
Step 1: Click "Wallet" to deposit Bitcoin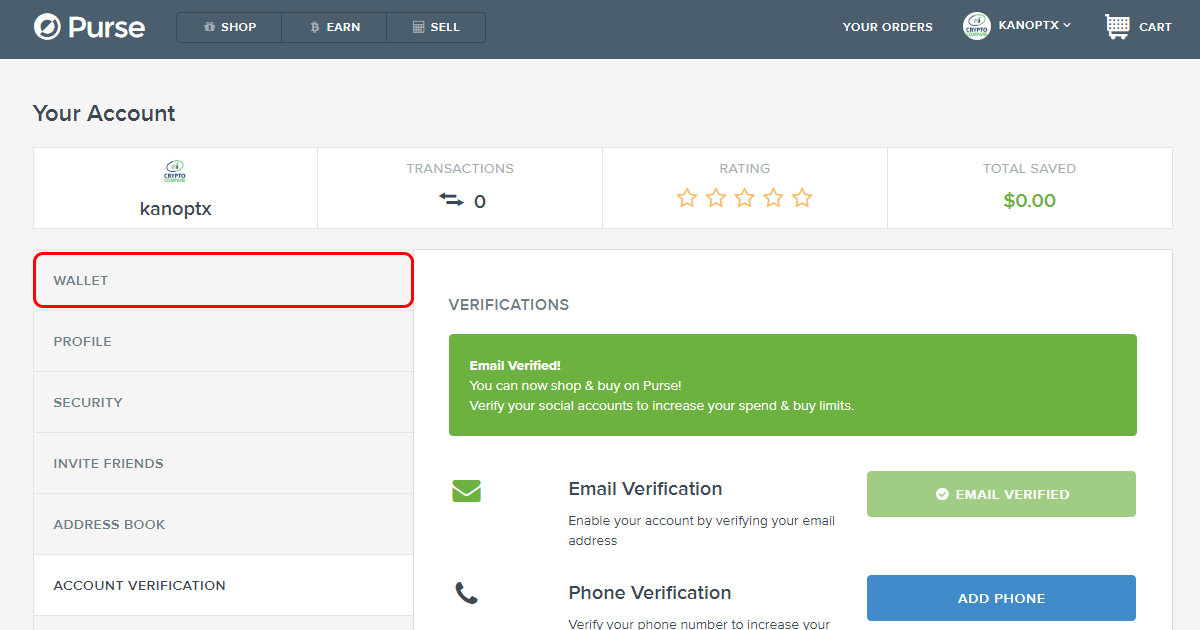 Step 2: You'll be taken to a page where you can fund your account in various ways including with altcoins through the Shapeshift feature. We will deposit Bitcoin normally by sending it to the address shown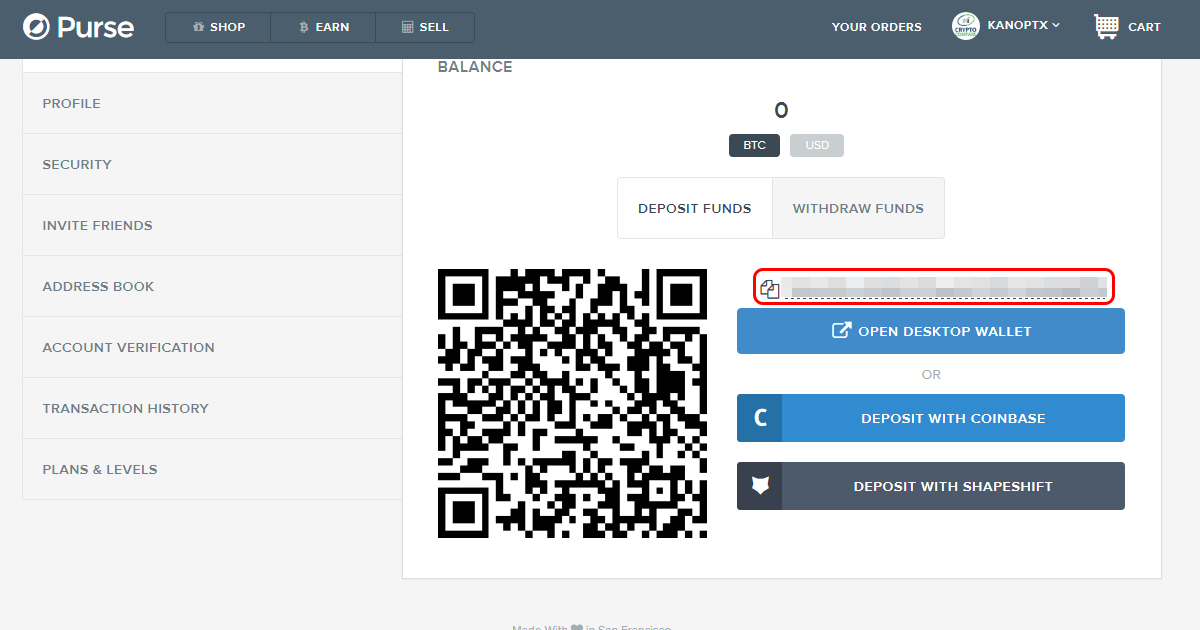 As soon as the transaction is made, Purse will show you the incoming unconfirmed transaction.
Part 3 - Buy an Item
Step 1: Wait for your transaction you sent in the previous part to confirm and then click "Shop"

Step 2: You can browse the Holiday Gift Ideas or shop by category but if you know what you're looking for, head straight for the search bar

You'll see that you can buy pretty much anything that's on Amazon (and beyond) through Purse. Like a brand new Rx 480 for your Ethereum or Zcash mining rig or the new Andreas Antonopoulos book! 

Step 3: Once you choose your item, click on it and you'll be taken to the product individual page

Step 4: Now click on "Add to Cart"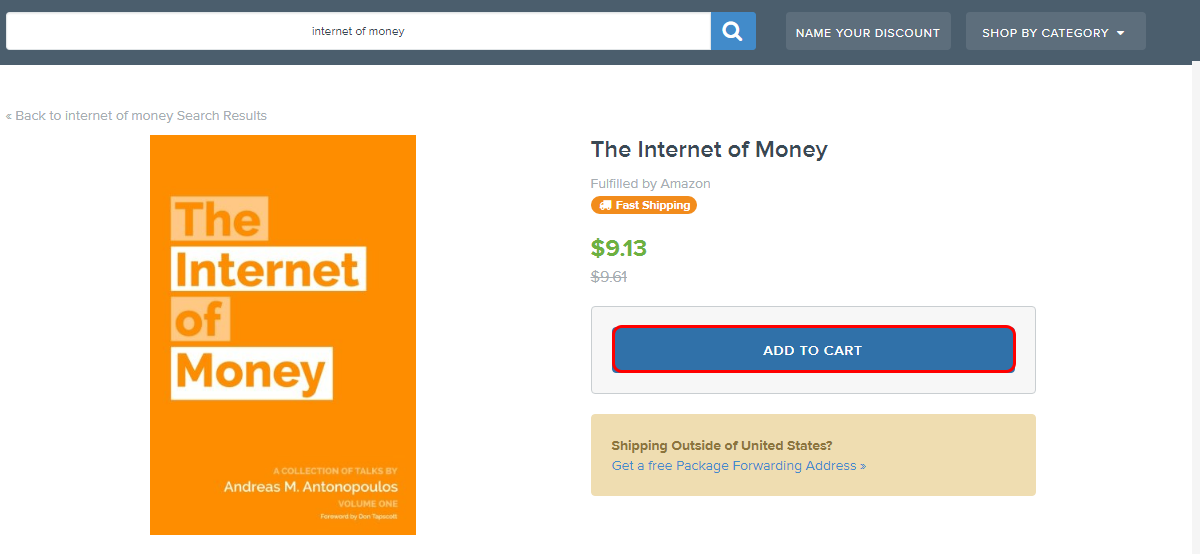 Your item of choice will be added to the cart.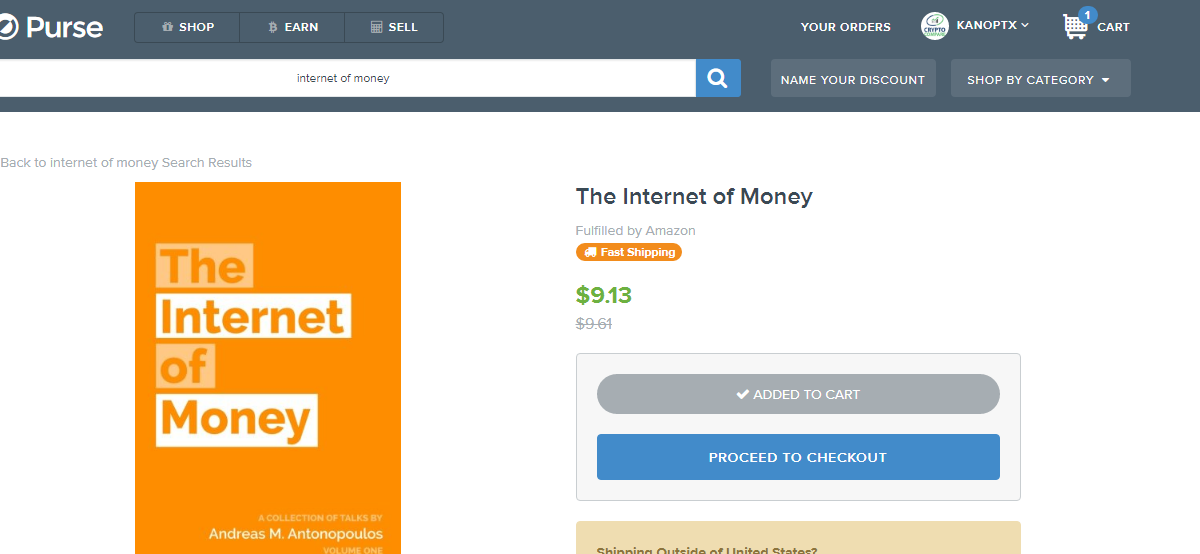 Step 5: Click the shopping cart logo on the top right corner to see the your items on the cart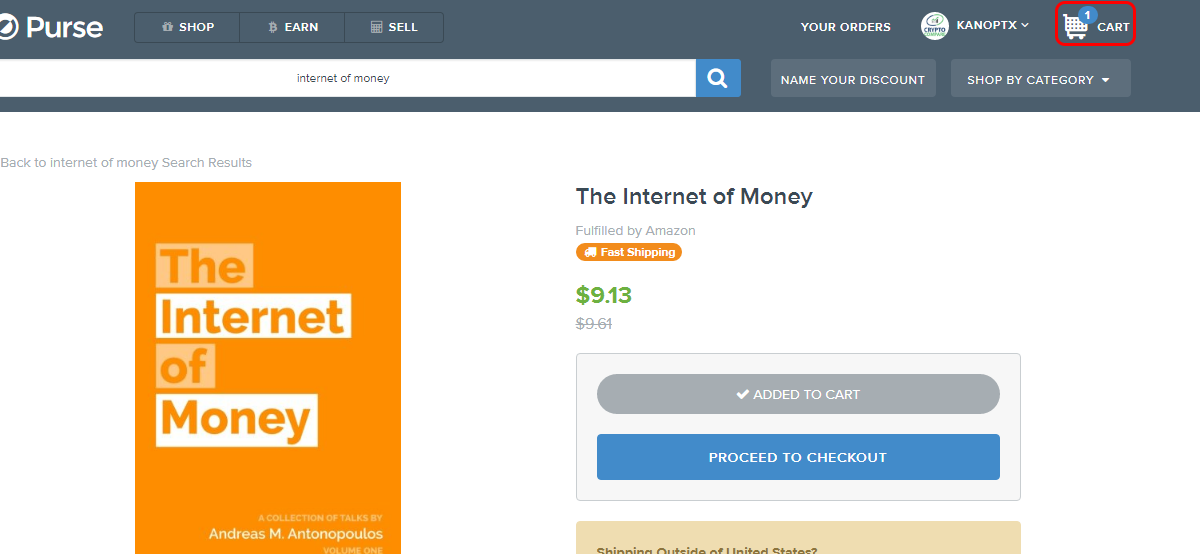 Step 6: Now click "Checkout" to buy your item, if you're in the U.S. (To checkout, your cart must hold items valued in $10 or more)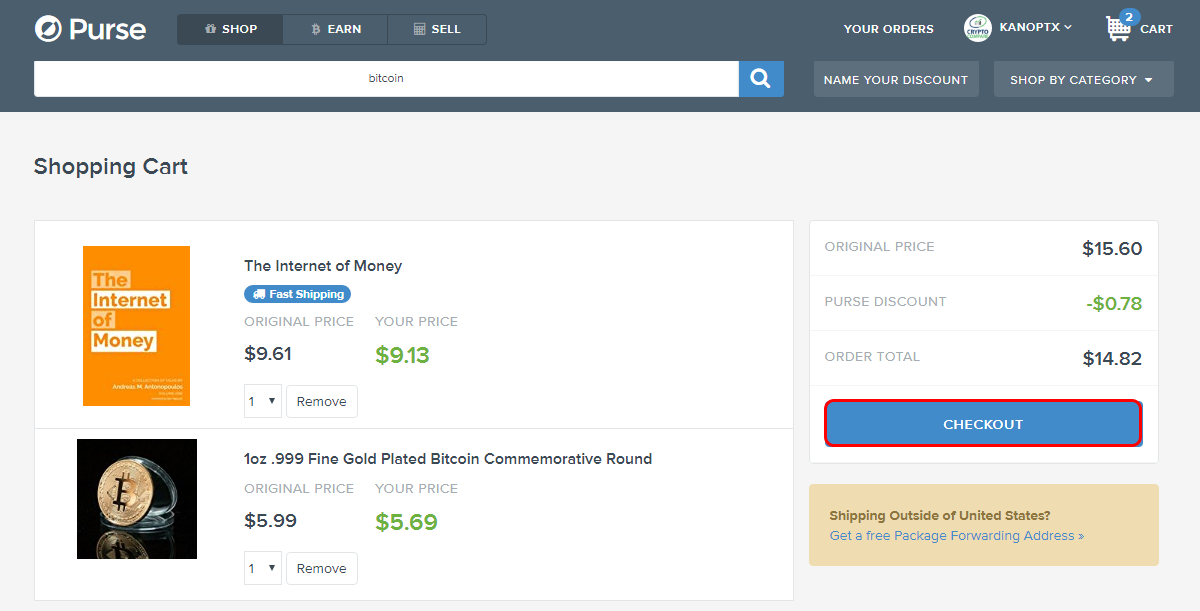 If you're outside of the U.S, you can click "Get a free Package Forwarding Address »" to get an address in the U.S.A. Your item will be shipped to this address and forwarded to you. (SEE PART 4)
Step 7: Enter your personal information and click "Ship to a new address"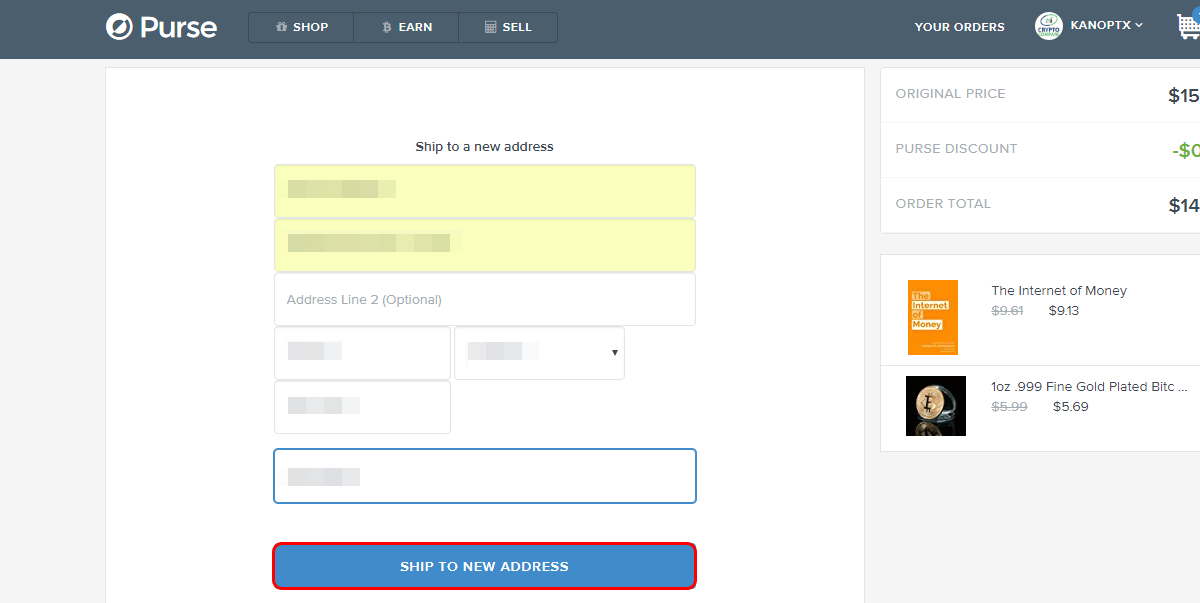 If you have enough bitcoin in your account, your order will be shipped
If you don't have enough funds, you'll be shown a Bitcoin address to deposit the remaining funds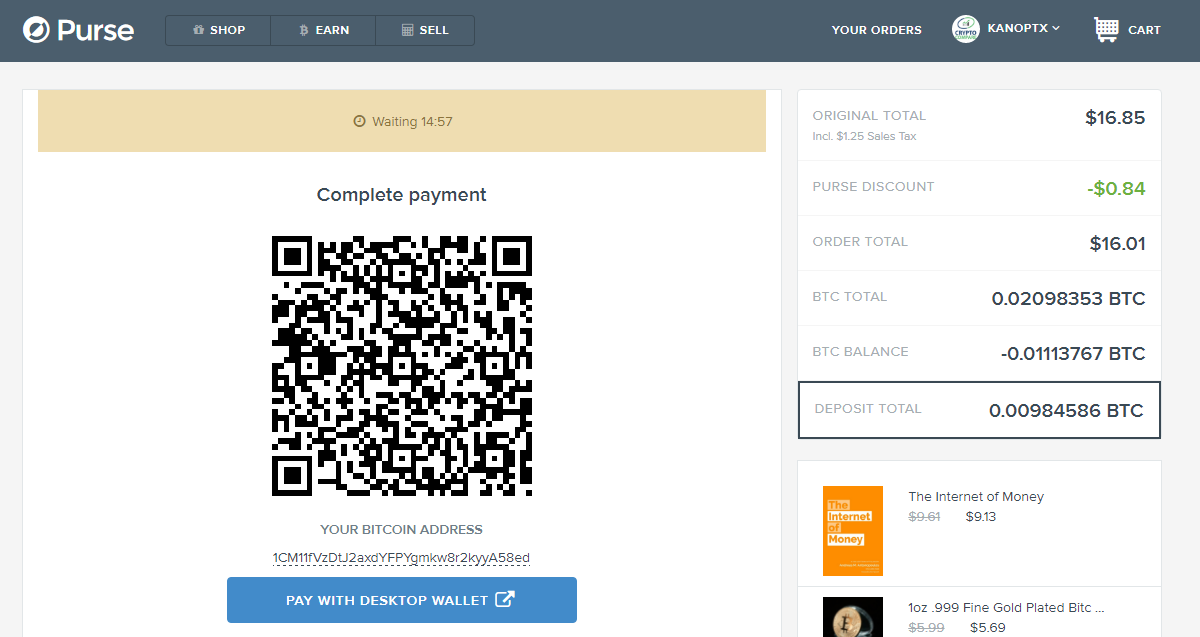 Part 4 - Get a free Package Forwarding Address
Like we've said, If you're outside of the U.S, you can click "Get a free Package Forwarding Address »" when checking out to get an address in the U.S.A. Your item will be shipped to this address and forwarded to you by USendHome.com
Step 1: Click "Get a free Package Forwarding Address »"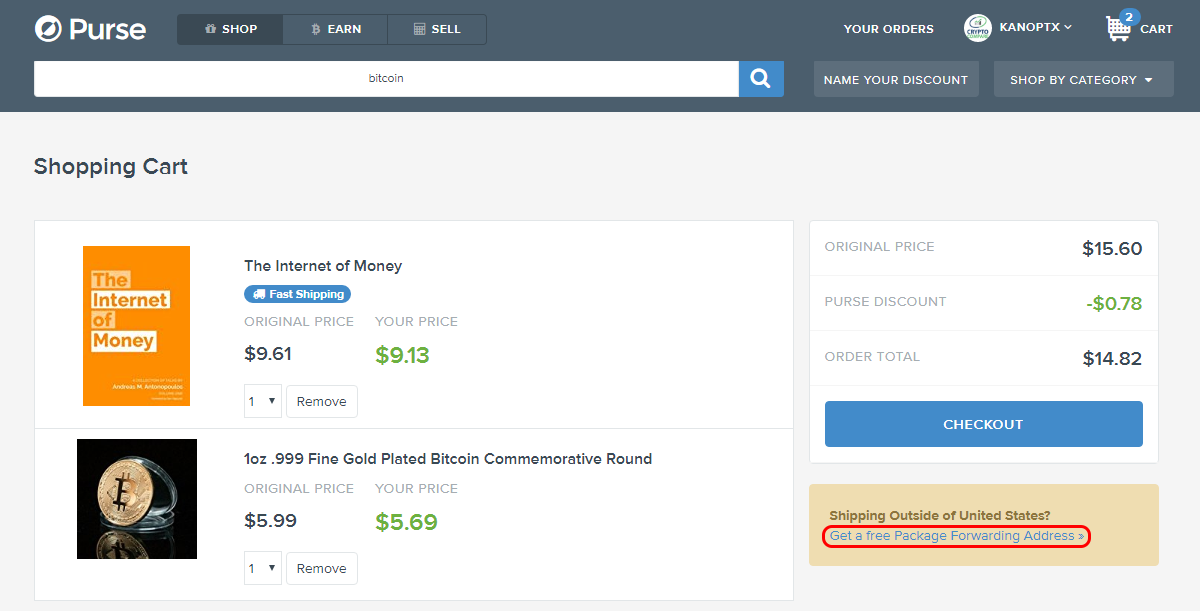 Step 2: Enter your personal info and click "Sing Up for Free"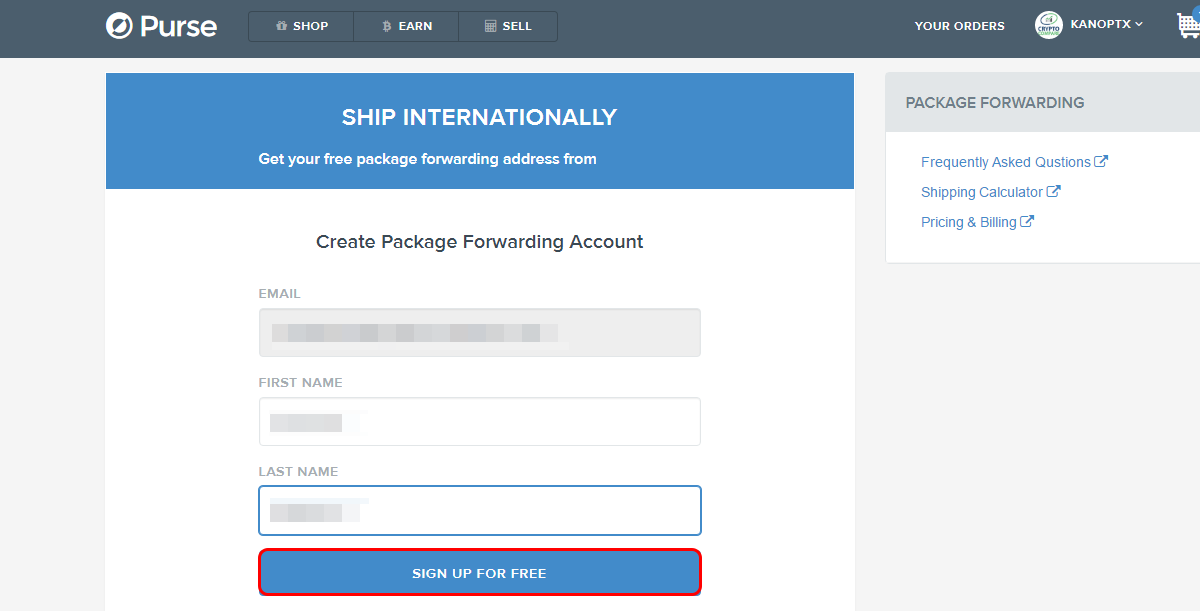 Step 3: Then "Proceed to checkout". Be aware, however, that you still have to finish the signup process at USendHome.com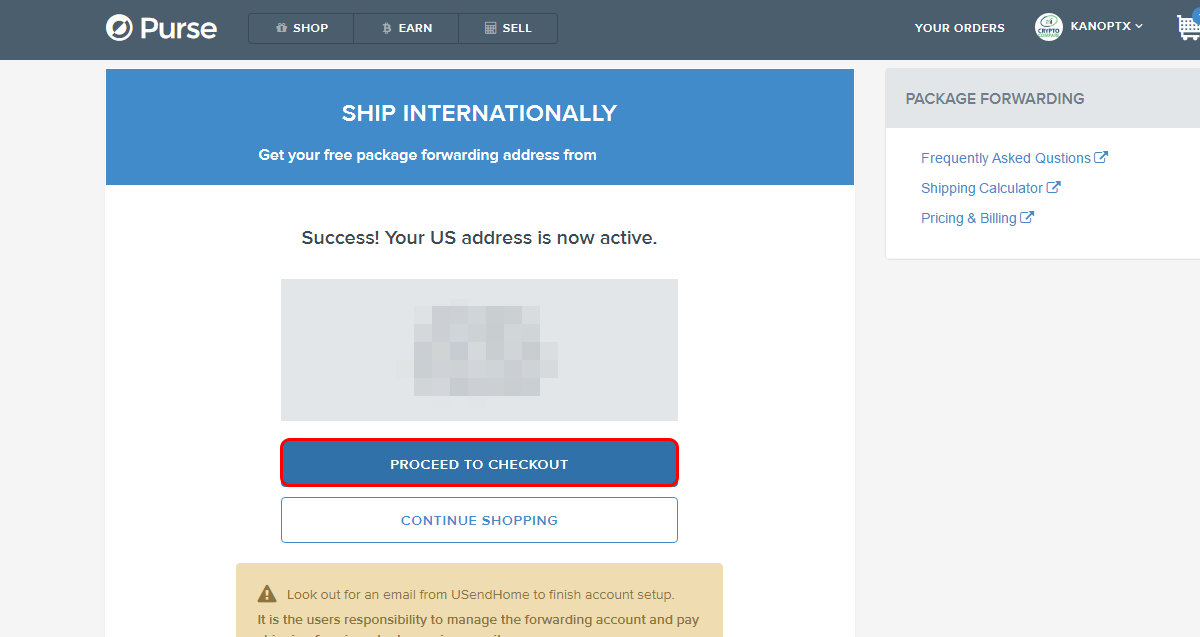 Step 4: You'll be sent an email from USendHome.com to finish the process. Click the link sent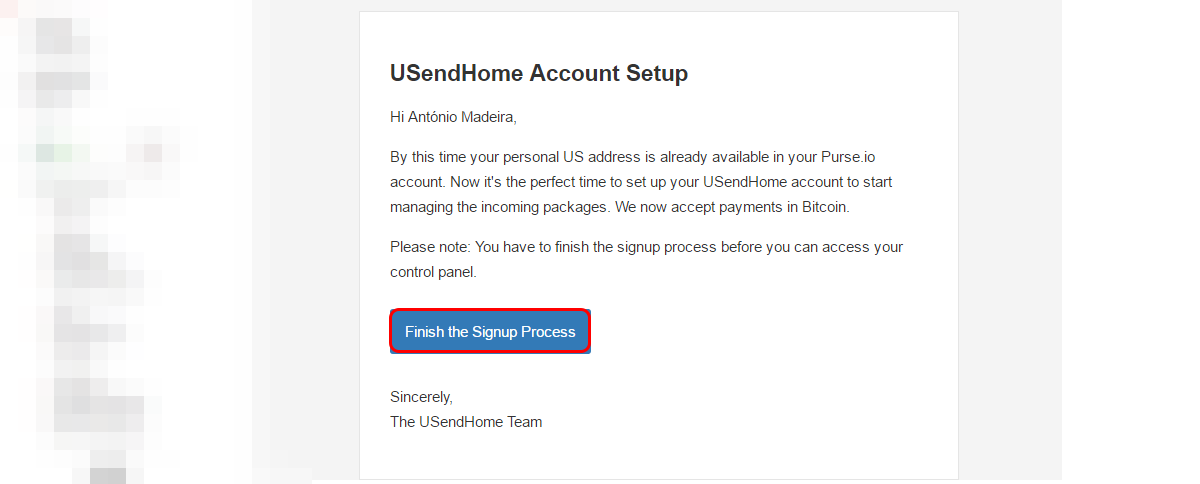 Step 5: Once on the USendHome.com page, enter your personal information (1), agree to the terms and conditions (2) and click "Create account"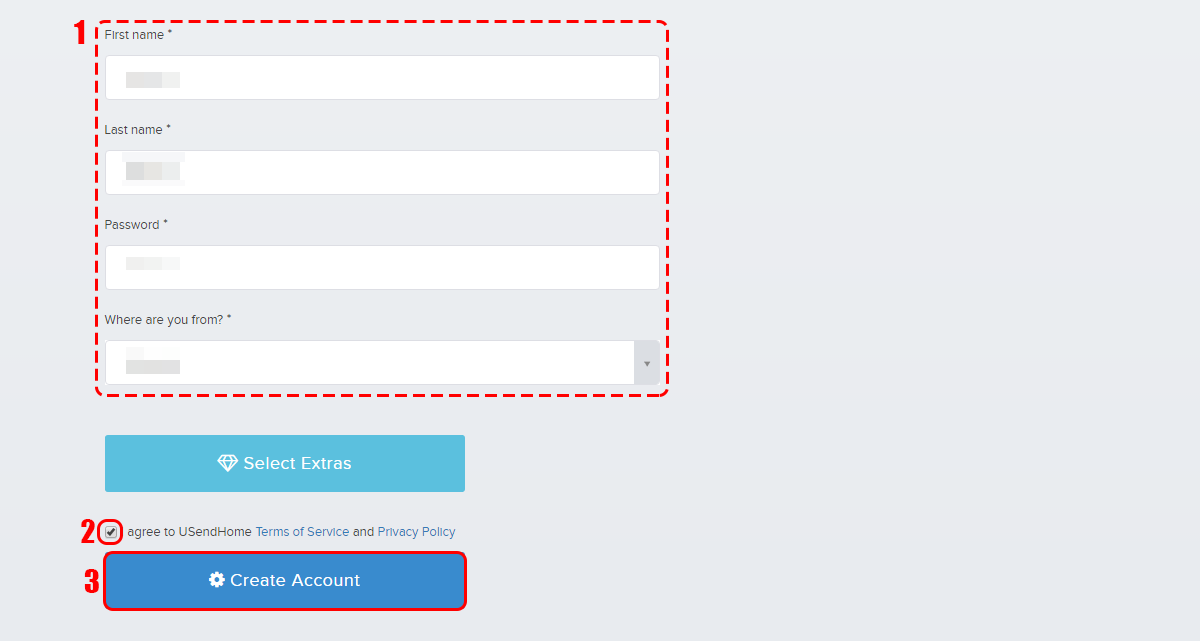 Step 6: Confirm your email address by clicking the link in the email sent
Step 7: Then, you just need to add a new address by clicking the Plus sign above "Address Book"

Once the package is received, you can send it directly to your address or consolidate it with future items to save money. There are many advanced features on USendHome.com, make sure you explore the website if you're going to use this service. Click here to learn more.
This website is only provided for your general information and is not intended to be relied upon by you in making any investment decisions. You should always combine multiple sources of information and analysis before making an investment and seek independent expert financial advice.
Where we list or describe different products and services, we try to give you the information you need to help you compare them and choose the right product or service for you. We may also have tips and more information to help you compare providers.
Some providers pay us for advertisements or promotions on our website or in emails we may send you. Any commercial agreement we have in place with a provider does not affect how we describe them or their products and services. Sponsored companies are clearly labelled.