1. Go tho the Chart section of your chosen coin
For example:
https://www.cryptocompare.com/coins/btc/charts/USD
2. Choose Volatility from the Bottom Chart Indicator list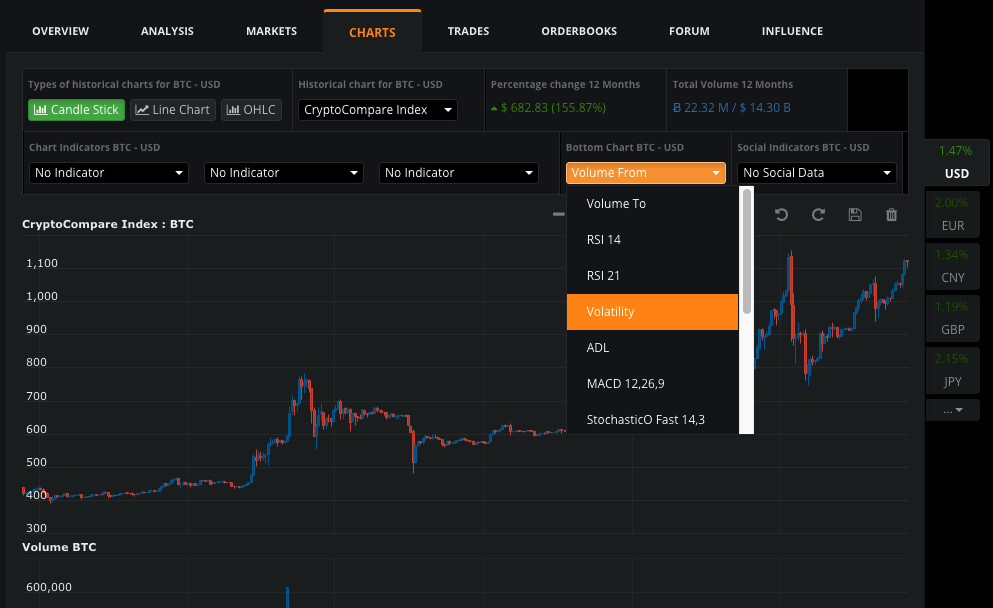 3. Volatility and volume data will appear under the price chart.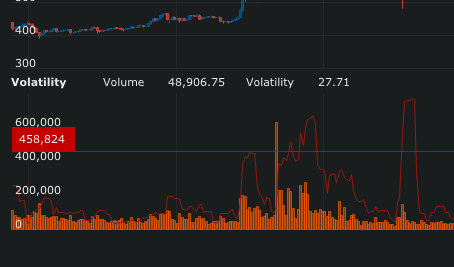 4. Save the data by clicking on the Save button on the right and choose the file format.