This is a sponsored guide and does not represent investment advice from CryptoCompare. Please do your due diligence when dealing with any Initial Coin Offering.
What is the Detectortoken?
Detector is a blockchain-based chat bot that aims to give its users a leverage, both in the cryptocurrency trading and betting markets, two categories that are somewhat related. The both monitors cryptocurrency & betting markets and notifies users regarding accentuated market pumps, suspicious betting games, dropping betting odds. These signals can then be interpreted by users to give them an advantage in trading and betting.
The Detector Bot has been under development and has gone through a 2-month testing period with positive results. Following the Initial Coin Offering, the team plans to switch the bot to a subscription-based model.
The DetectorToken is an Ethereum-based token.
Click here to see the Detectortoken page on CryptoCompare
Detectortoken ICO Details
Team:
The DetectorToken ICO will be held on from the 20th of August until the 20th of September. During the campaign, 98% of the tokens will be available, a total of 10m tokens out of the 12m supply. Users will be able to purchase DTCT with Ether for 0.0014 ETH.
Token Reserve Split (XX%):
83% ICO;
17% Team and Company;
 The ICO will have a bonus campaign as well.
Bonus Structure:
August 20 to August 30: 25% bonus ;
August 31 to September 9: 10% bonus.
Click here to learn how ICOs work.
How to prepare for the ICO (Buy ETH)
The Detectortoken ICO is open to Ether only, which means your need to convert fund to ETH if you wish to participate. To do so, you can use an exchange like Coinbase and others.
You will also need to create an Ether wallet to store and send the ETH to the ICO and to later store and interact with your DTCT token. 
In this guide we are using myetherwallet.com. Please be careful with phishing sites, as there are many.
Part 1 - Create an Ether wallet
Step 1: Click here to go to MyEtherWallet
Step 2: Enter a strong password and click "Create new wallet"

Step 3: Store your Private Key. Click "Download Keystore File (UTC/JSON)"

Step 4: Once the Keystore File has been downloaded, click "I understand. Continue."

Step 5: You can also save or write down your private key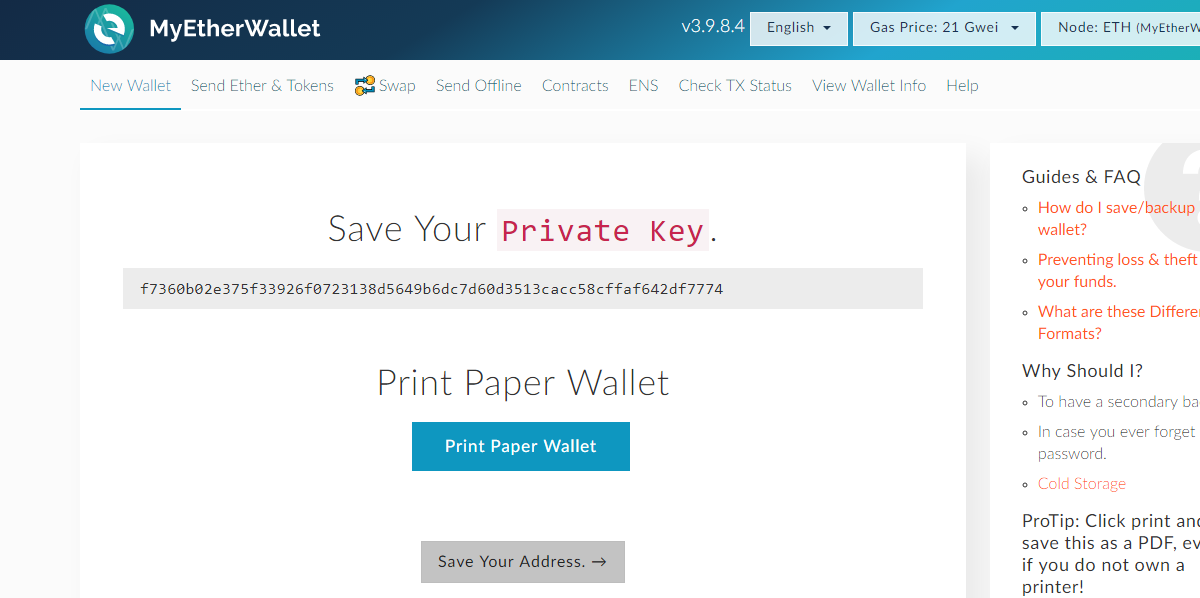 Step 6: Click "Save your address"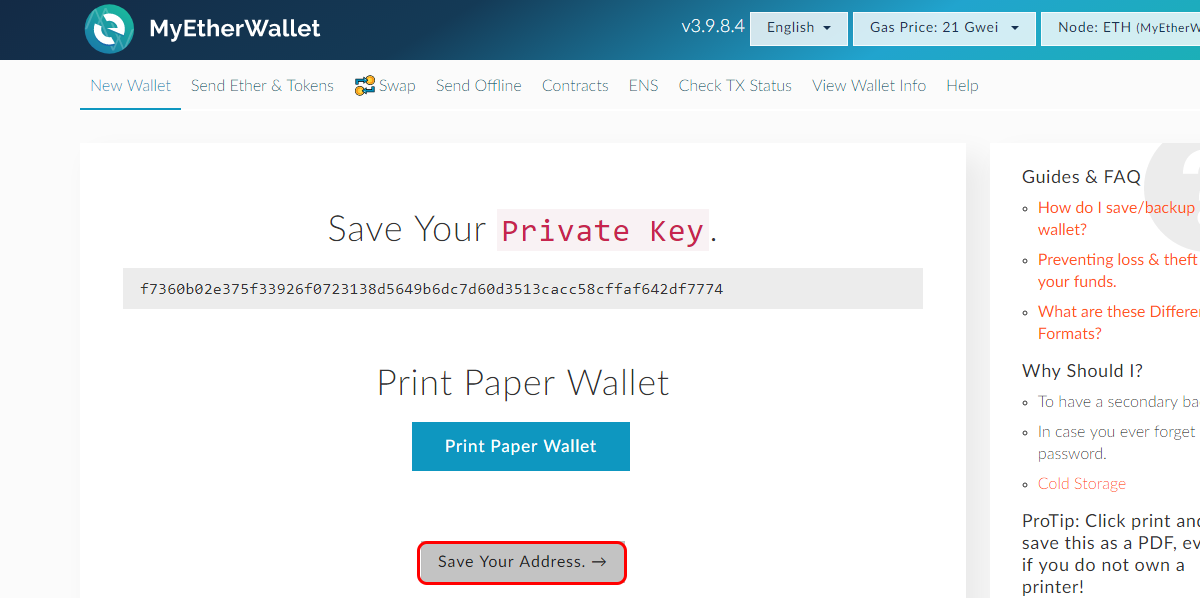 Step 7: Now, to see your address, upload your private key. To do so, click "Keystore File (UTC / JSON)"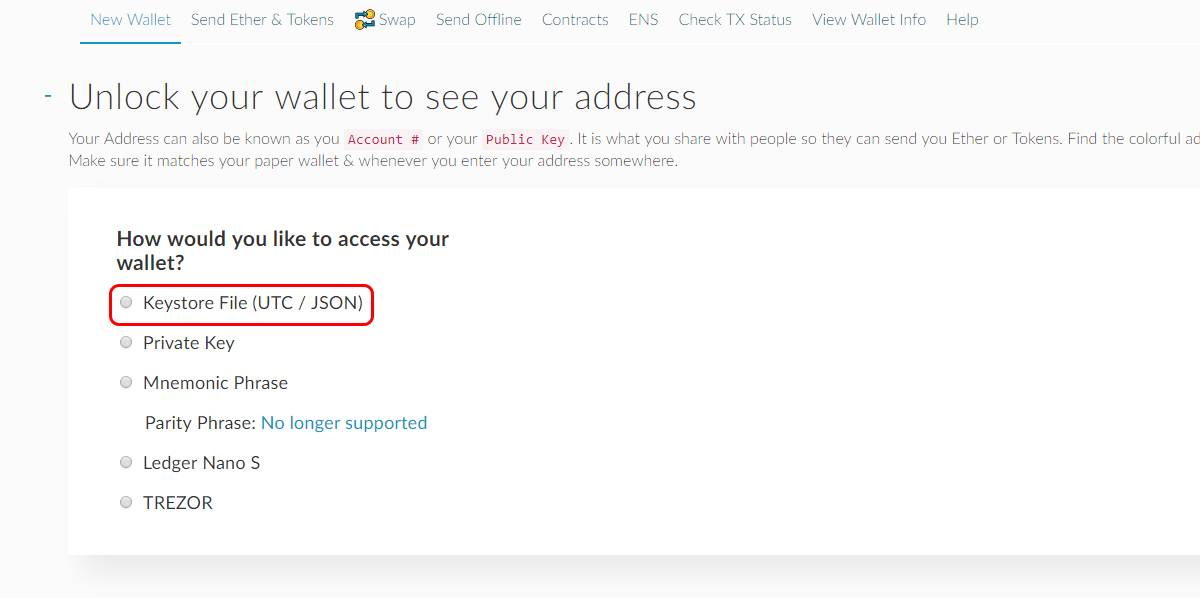 Step 8: 

Upload your Keystore file.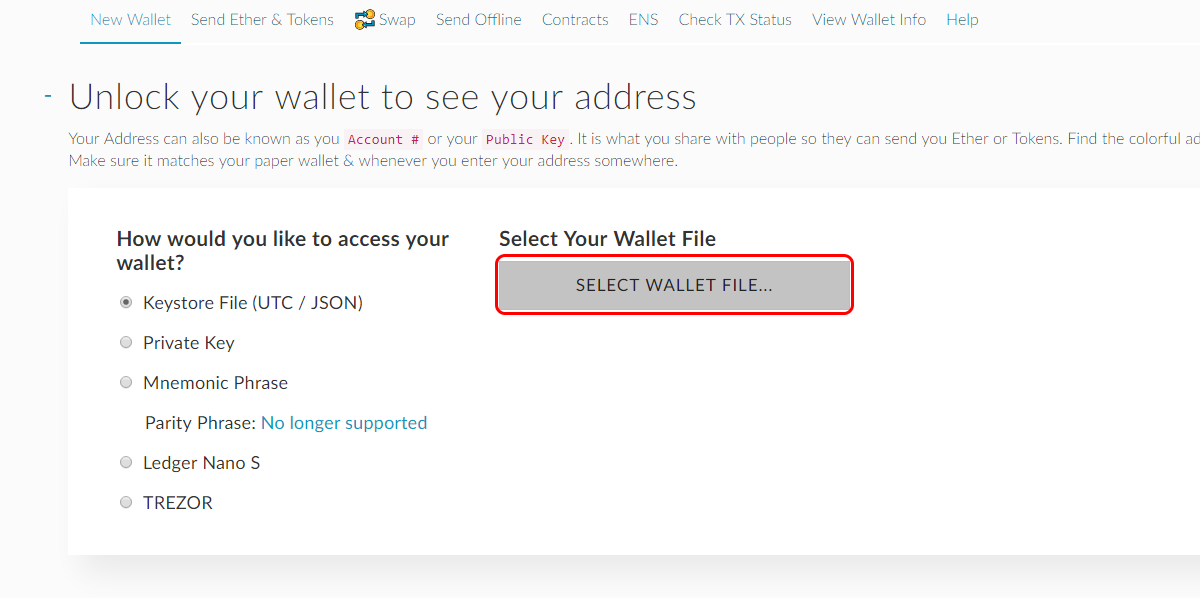 Step 9:

 Enter your password and click "Unlock"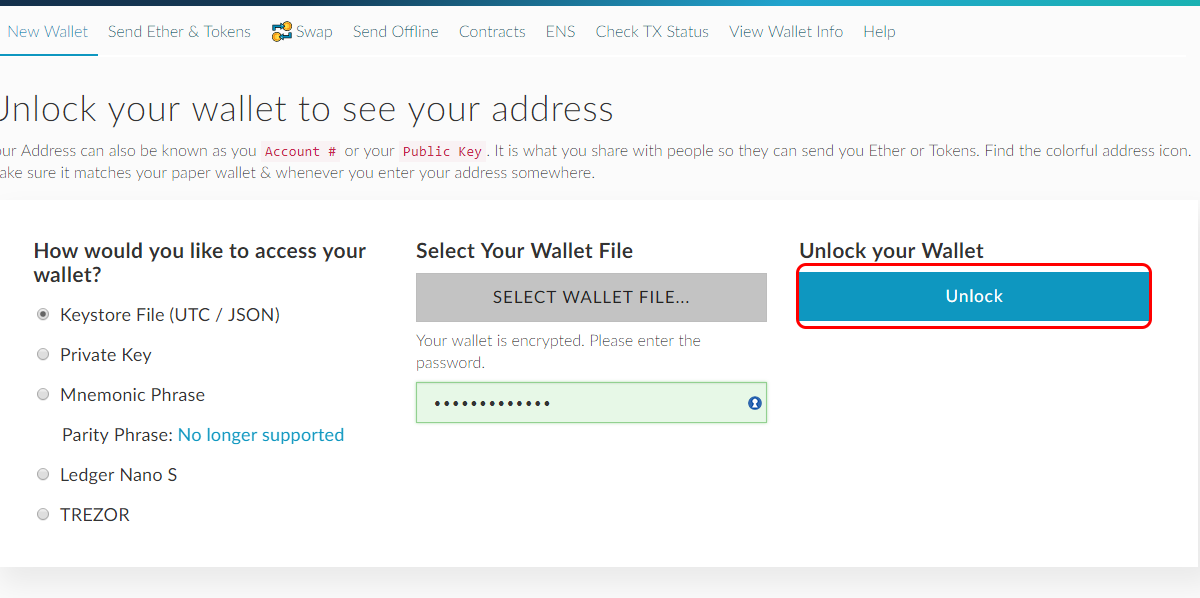 Step 10:

 Once your wallet is unlocked, you can scroll down to see all details. Including the wallet address which you'll need to send ETH from the exchange to the wallet.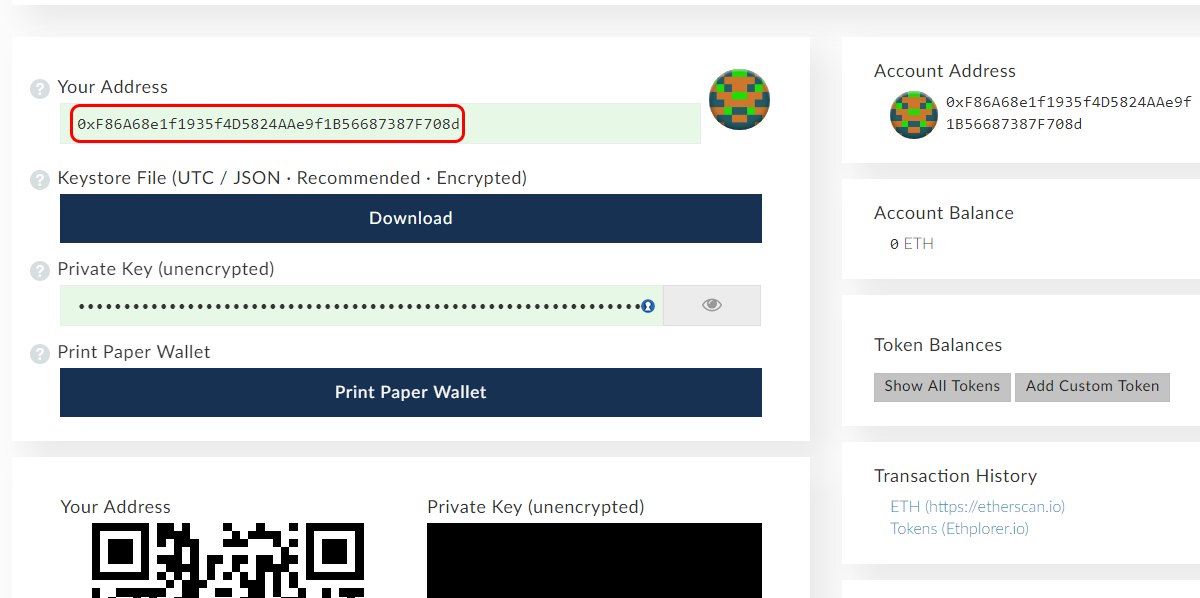 Part 2 - How to Buy Ether
We're going to show you how to buy Ether with your debit card on the Coinbase exchange. However, you can use a number of exchanges like Kraken, Bitstamp and many others. Click here to see exchanges where you can buy ETH.
Part 2.1 - Create an Account 
Step 1:

 

Click here

 

to go to Coinbase and click "Sign Up". Fill out your information and click "Create Account" 

Step 2:

 

After filling out your personal info, you need to verify your email adress. Open your inbox and click the "Verify Email Adress" button. 

Step 3: Click "Next"

Step 4:

 

Choose your country (1) and cellphone number (2), then click "Next" (3).
Then, click "Send SMS" (1). You will receive an SMS with a 7 digit code, type the code into the correct field (2) and click "Verify Phone number" (3)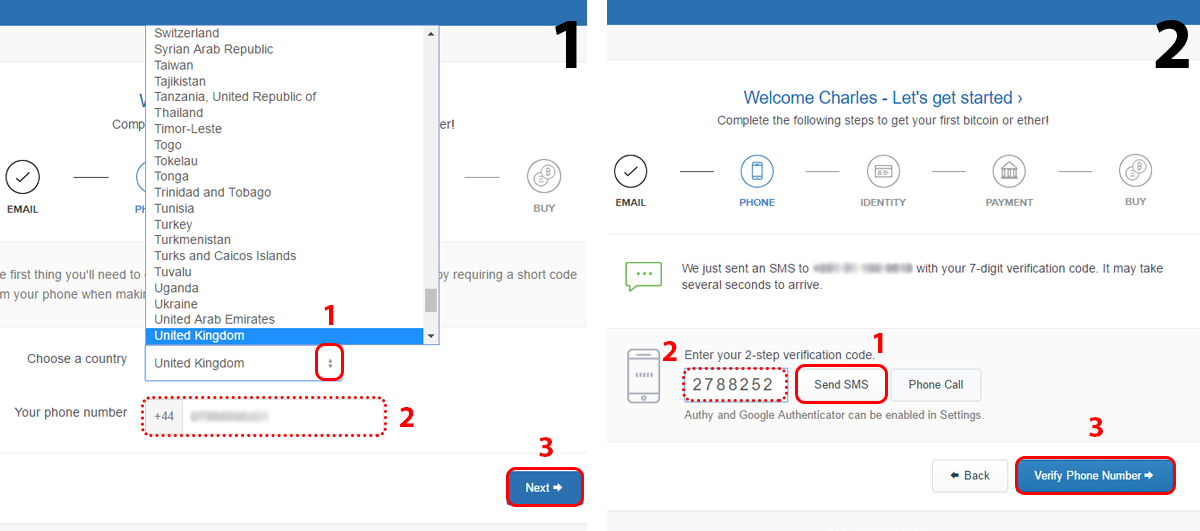 Step 5:

 

After you phone has been verified you will need to verify your identity using an ID. Click "Start Verification" and choose the document you want to use.

Step 6:

 

This is going to open a window for you to take a picture of your document with a webcam. Allow Adobe Flash (1) and Your Browser (2) to use the camera. 

Your account is now created and verified. Time to buy some Ether 
Part 2.2 - Add your debit/credit card
Step 1:

 

Once you've confirmed your identity, you'll be prompted to add a new payment method.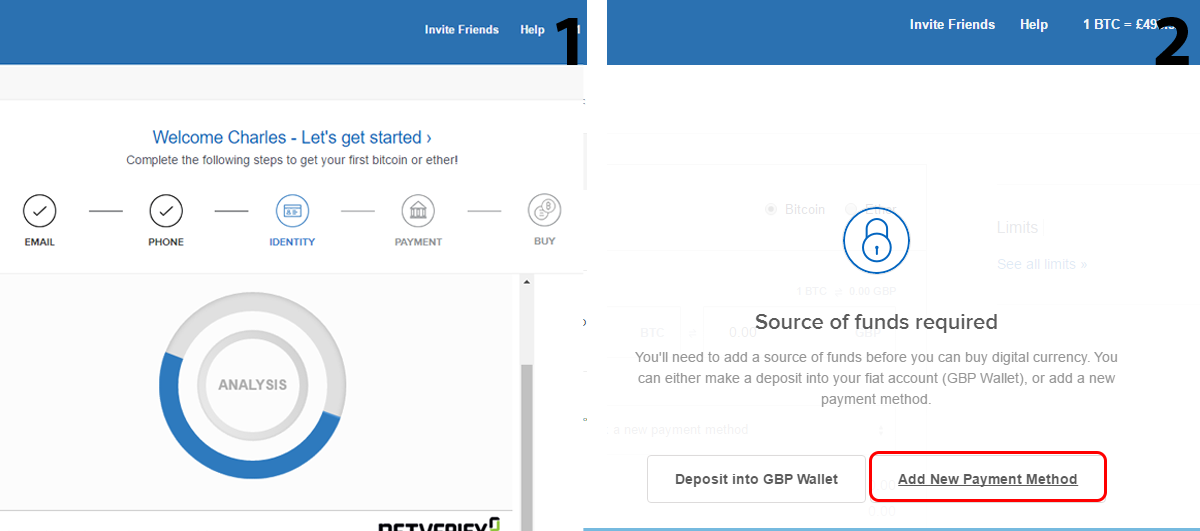 Step 2:

 

Choose the second option and dd all your credit card information (1) and click "Next" (2). Check the example below if you have any questions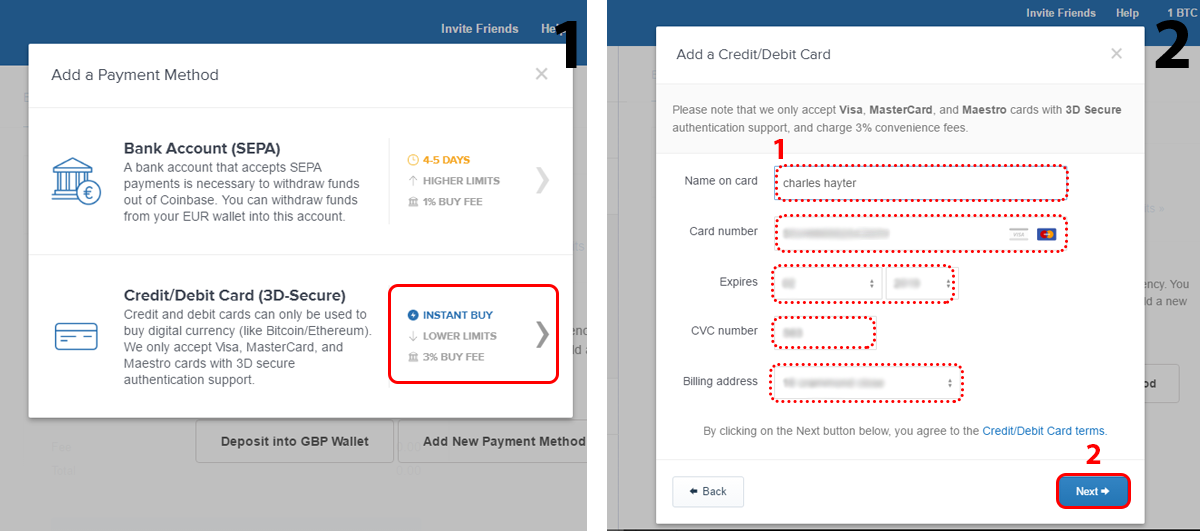 Now it's time to buy some crypto using your credit card. If you don't want to your a card, you can also choose the "Bank Account" option and follow the steps provided by Coinbase.
Part 2.3 - Buy Ether using your debit/credit card  
Step 1:

 

After your debit/credit card has been added you can click "Buy Digital Currency"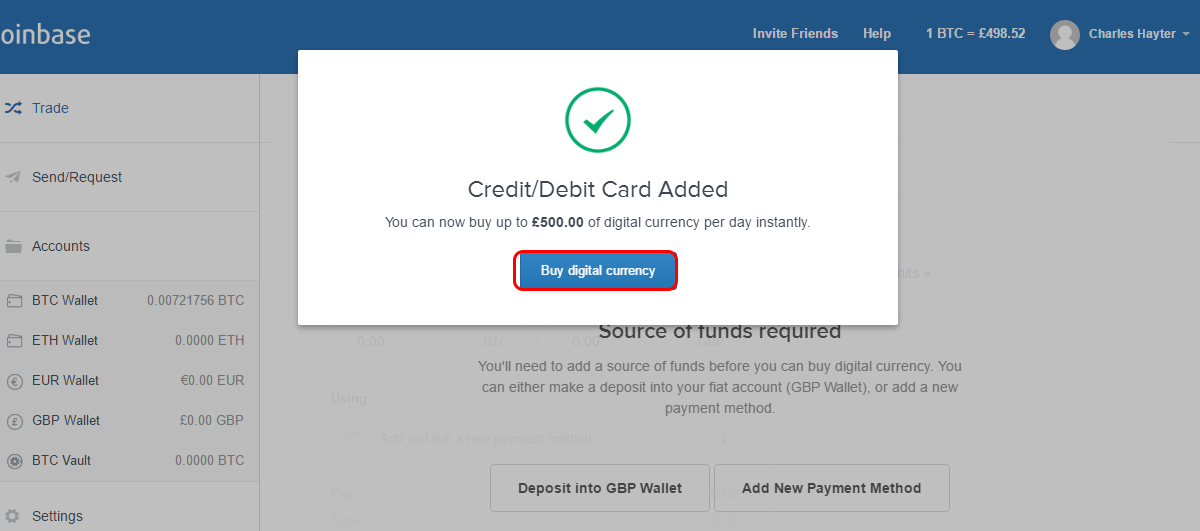 Step 2:

 

Choose Ether and fill in the amount of ETH or fiat equivilant you want to buy. (1) and click "Buy Ether Instantly" (2)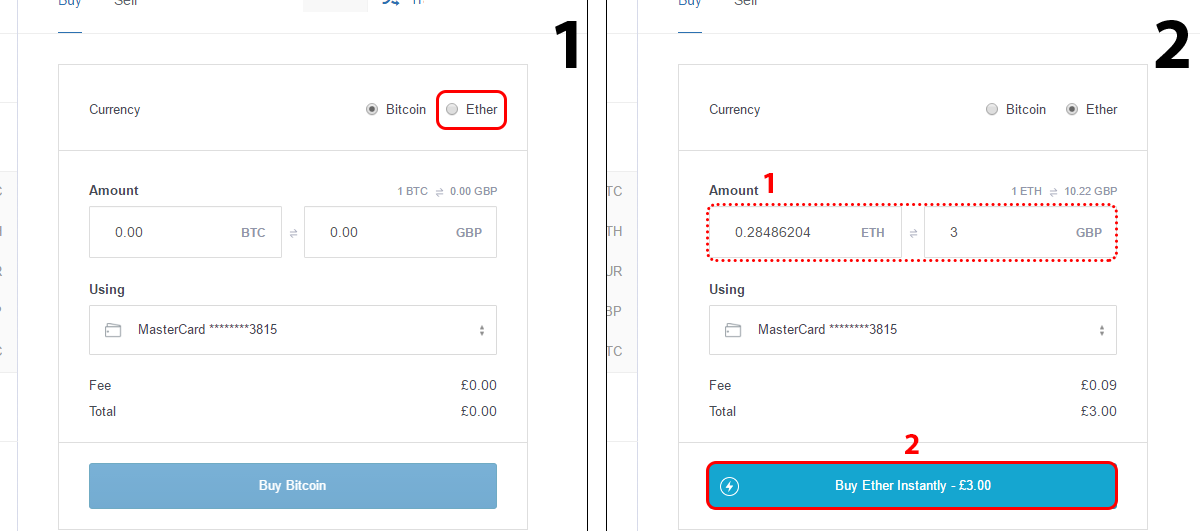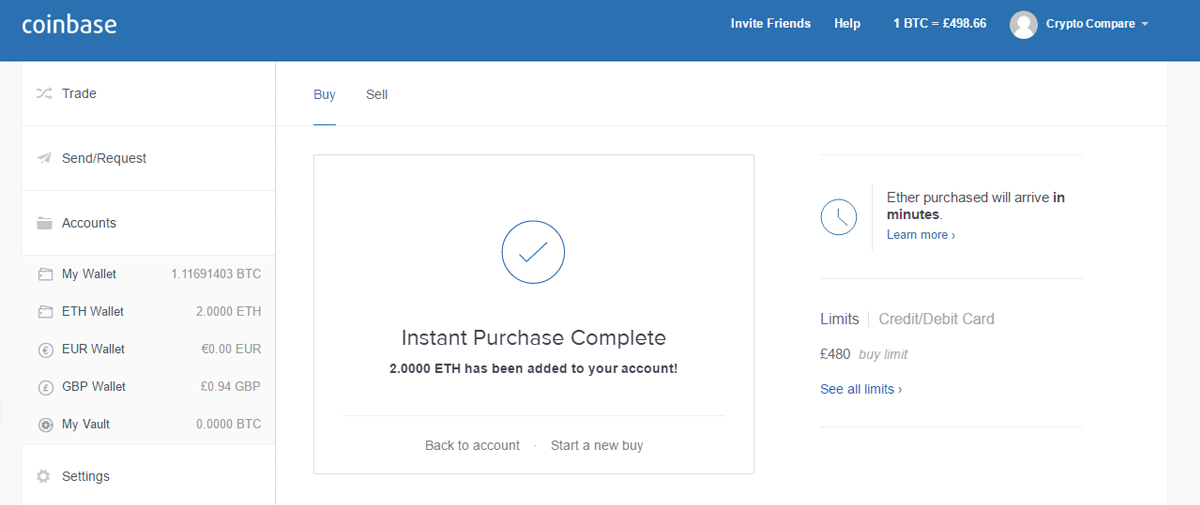 And you're done. You are now an official Ether holder. Now we need to send ETH to the wallet we previously created in Part 1. Please, don't send ETH directly from an exchange as it will result in the loss of ICO tokens.
Part 3 - Send ETH to the DTCT ICO
Step 1: Once you have your wallet you can now send and receive transactions. You need to upload the private key file you have created through MyEtherWallet or mist/geth. To do so, click "Send Transaction"

,

 

select the type of private key you want to use (Keystore, Json file or Plain text) and click "Select wallet file".

 (UTC is the most common)

Step 2:

 

Select the wallet

 and click "Unlock wallet"

 

Step 3:

 Enter the ICO address seen on 

https://detectortoken.com/ico/, and how much you want to send

.

 Click "Generate transaction" and then "Send transaction".

 

 
Contract address: 

0xb910dF6dA0d82366b9C453780e2F

954528120c44

The ICO wallet address will be here: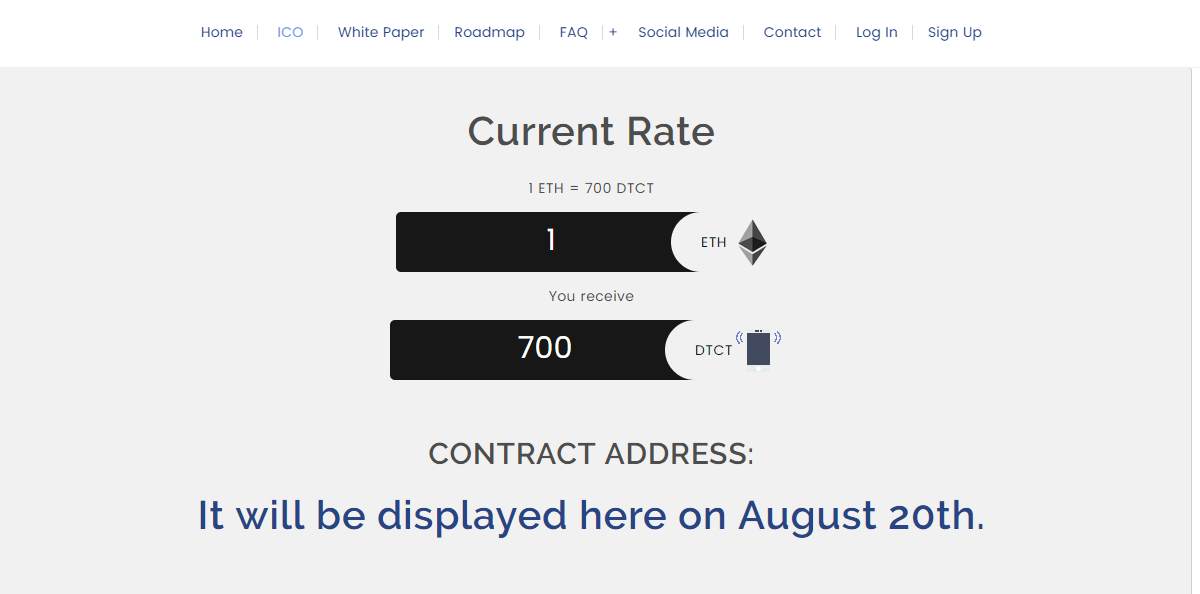 Step 4:

 

One last confirmation window will appear, click "Yes, I am sure"

Watch the DTCT token
Once you receive your tokens, you'll need to "watch" them in order to see the balance and interact with said tokens. To learn how to watch a token on MyEtherWallet, read this guide.