Today, we're going to show you how to issue your own token on the Waves blockchain. Waves is a LPoS cryptocurrency platform with a few unique features, one of which is its intuitive token issuance system which can be an asset through the Waves Lite Client.
Issuing a token on the Waves Platform comes with multiple benefits, including the ability to trade the token instantly on the Waves Decentralized Exchange. Not only that, but Waves tokens can also be used to pay fees within the network, creating additional demand for custom assets on its blockchain.
So, let's get started! To issue our token, we'll need to install the Waves Lite Client and create a wallet. This process costs 1 Wave token to prevent spam.
Part 1 - Install the Waves Lite Client
The Waves Lite Client is an easy-to-use Waves wallet that can be installed as a Google Chrome plugin.
Step 1: Click here to go to the Waves Platform download page
Step 2: Click "

Download"

Step 3: Click "Add to Chrome"

Step 3: Click "Add App"

Waves Lite Client will be installed. Click "Launch the app" to create a new account

Part 2 - Create a new account
Step 1: Click "Create account"

Step 2: Click "I understand"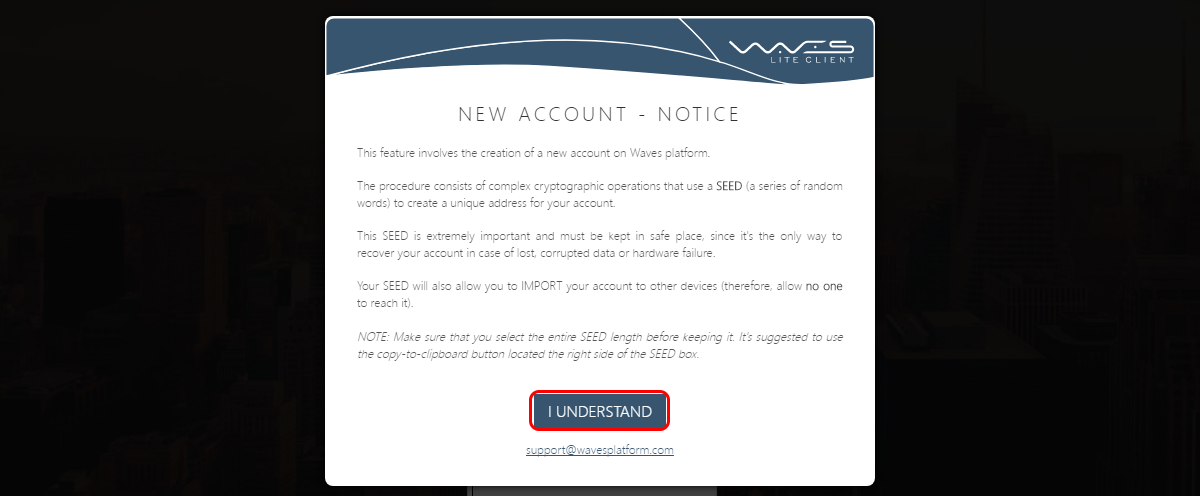 Step 3:  Save your seed. You need it to restore your wallet in case of loss or when using another device

Step 4: Enter the wallet name and password

Step 5: Click "Register"

Step 6: You'll be taken to the dashboard. To deposit Waves, simply send them to the address shown on the top of your wallet

Part 3 - Issue your token
Step 1: Click the asset issuance tab as seen below

Step 2: Enter the token name

Step 3: Enter the token description

Step 4: Choose the total supply

Step 5: Choose the decimals for the token

Step 6: Choose if the token should be reissuable or not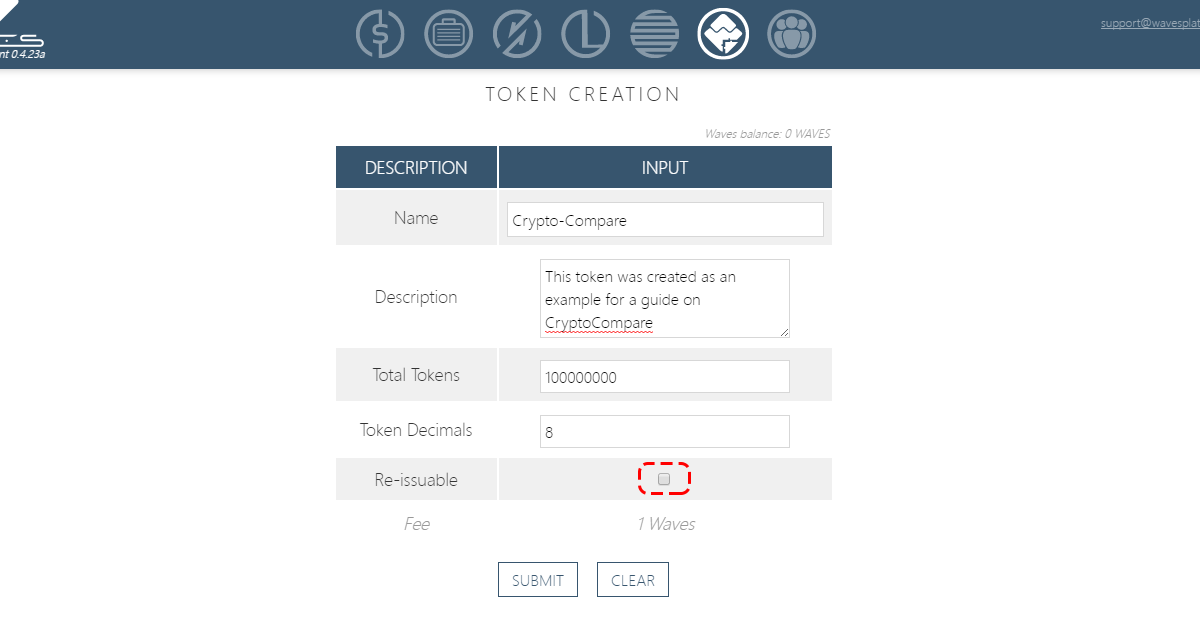 Step 7: Click "Issue token"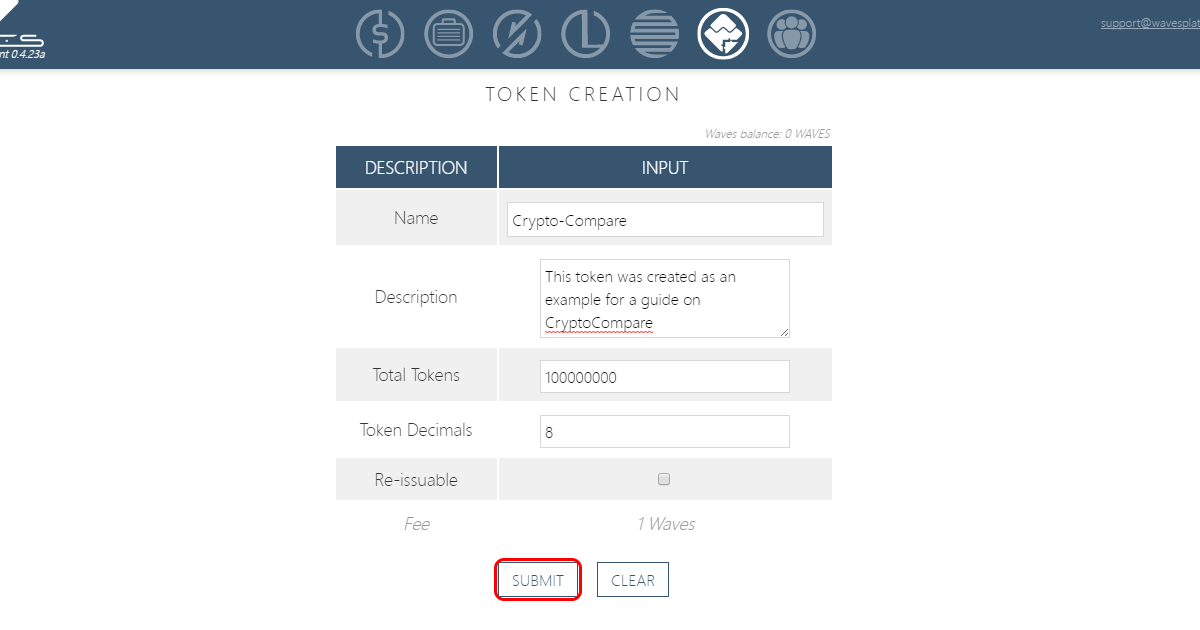 Step 8: Click "Confirm" to issue the toke Click "Confirm" to issue the token

If the issuance is successful, you'll see the following image:

You can then transfer your new token in the portfolio tab.
This website is only provided for your general information and is not intended to be relied upon by you in making any investment decisions. You should always combine multiple sources of information and analysis before making an investment and seek independent expert financial advice.
Where we list or describe different products and services, we try to give you the information you need to help you compare them and choose the right product or service for you. We may also have tips and more information to help you compare providers.
Some providers pay us for advertisements or promotions on our website or in emails we may send you. Any commercial agreement we have in place with a provider does not affect how we describe them or their products and services. Sponsored companies are clearly labelled.