We've talked about this multiple times but it's always worth saying: Bitcoin is not anonymous. Although no personal details are required to work with it, all transactions are recorded and can be seen by anyone on the blockchain. As so, it's important to know how to use Bitcoin in a way that preserves your identity.
Bitcoin mixers aren't new. They allow you to "mix" your BTC with others' in order to cut off the connecting between the sent and received BTC, throwing of blockchain analysis. However, BitCloak, a Tor hidden mixer, has come up with a tool that makes it much easier to make purchases/payments with Bitcoin.
Click here to see a complete review of BitCloak
Click here to see a complete tutorial on BitCloak
BitCloak allows you to pay anonymously with Bitcoin with the mixing fee already factored in so that the amount that is sent is the exact amount you type in.
So, let's get started with BitCloak!
Part 1 - Download and Install Tor
BitCloak can only be accessed through the Tor browser. This browser hides your IP address but if you're making a purchase on the clearnet, you'll need a VPN.
Step 1: Click here

to go to the Tor download page
Step 2: Click "Download"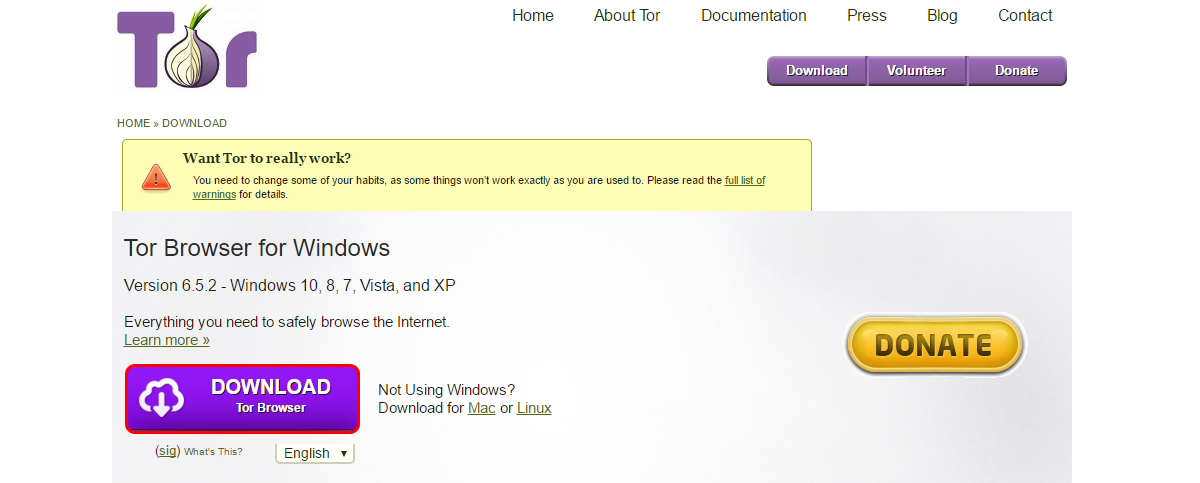 Step 3: Select your language and click "Ok"

Step 4: Choose where to install Tor and click "Install"

Step 5: Let the setup install Tor

Step 6: Select the options you want (to add a desktop shortcut/run Tor browser) and click "Finish"

Part 2 - Pay anonymously
Step 1: Now that we have Tor installed and ready to use, open this link on the Tor browser:

http://bitcloak43blmhmn.onion/
Step 2: Click "Pay Anonymously!"

Step 3: Enter the recipient address

Step 4: Enter the exact number of coins you want the recipient to receive

Step 5: Select or unselect the instant mix feature. This allows your mix to start as soon as the transaction is processed. It only works with values of 0.5 or less.
Step 6: Click "Mix My Bitcoins!"

Step 7: You can now send the value displayed which has the fee included to the address shown

Step 9: Once you make the transaction, you can check the payment by clicking "Check order status"

As you can see, our transaction has already gone through

This website is only provided for your general information and is not intended to be relied upon by you in making any investment decisions. You should always combine multiple sources of information and analysis before making an investment and seek independent expert financial advice.
Where we list or describe different products and services, we try to give you the information you need to help you compare them and choose the right product or service for you. We may also have tips and more information to help you compare providers.
Some providers pay us for advertisements or promotions on our website or in emails we may send you. Any commercial agreement we have in place with a provider does not affect how we describe them or their products and services. Sponsored companies are clearly labelled.