So, Valentine's Day is almost over and you find yourself with no gift or plans at all. Yes, we've also been there and this year seems to be no exception! With less than an hour left until Valentine's Day is over, we have to come up with a last minute gift that says "I love you"! So why not just say it?! Thanks to Blockchain tech, you can make sure that your words are forever engraved on the most public and immutable record that exists, the Blockchain! Indestructible.love allows us to do just that and in a very simple way.
So, let's get to it as time is of the essence!
Step 1: Click here to go to Indestructible.love
Step 2: Enter your email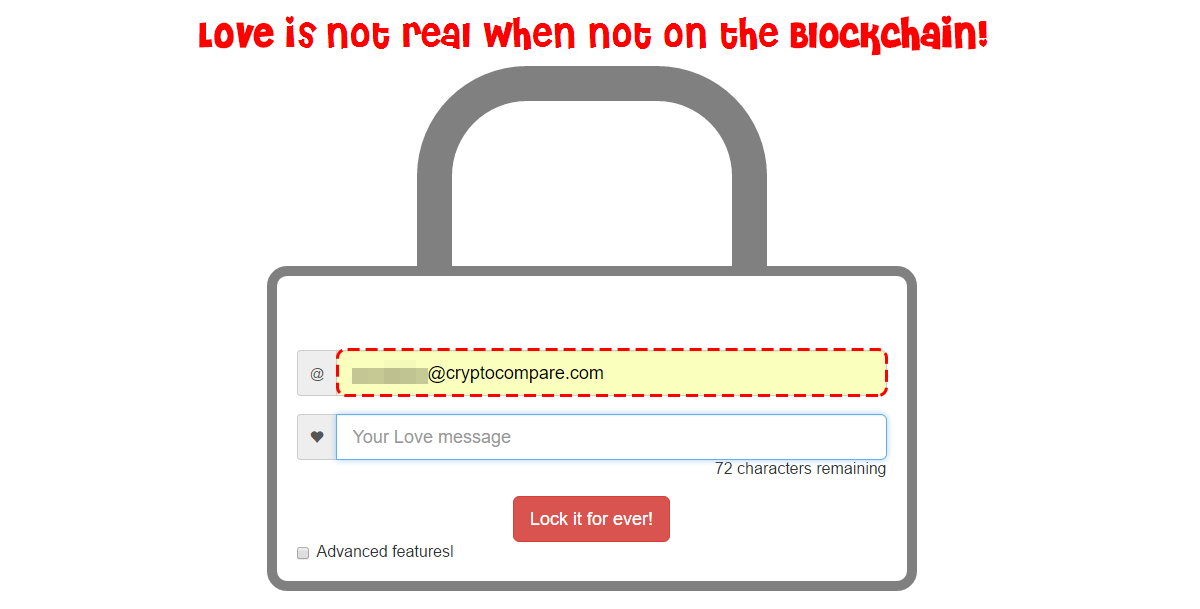 Step 3: Enter your love message. Make sure the message is original and as profound as your love for Bitcoin itself! You have 73 characters. Make them count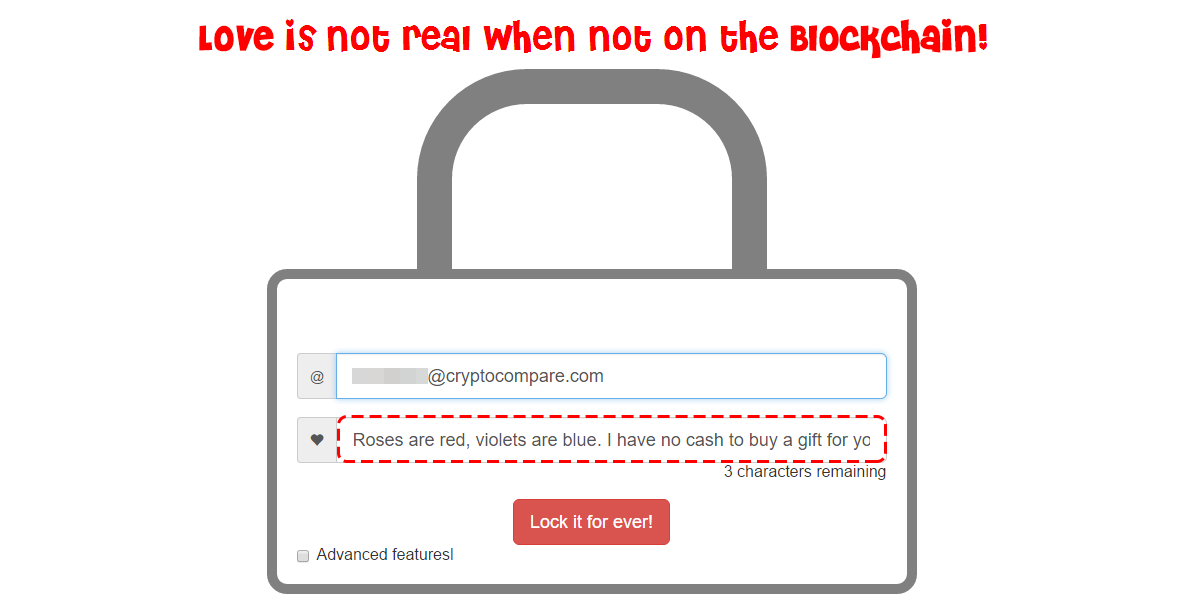 Step 4: Now click "Advanced features"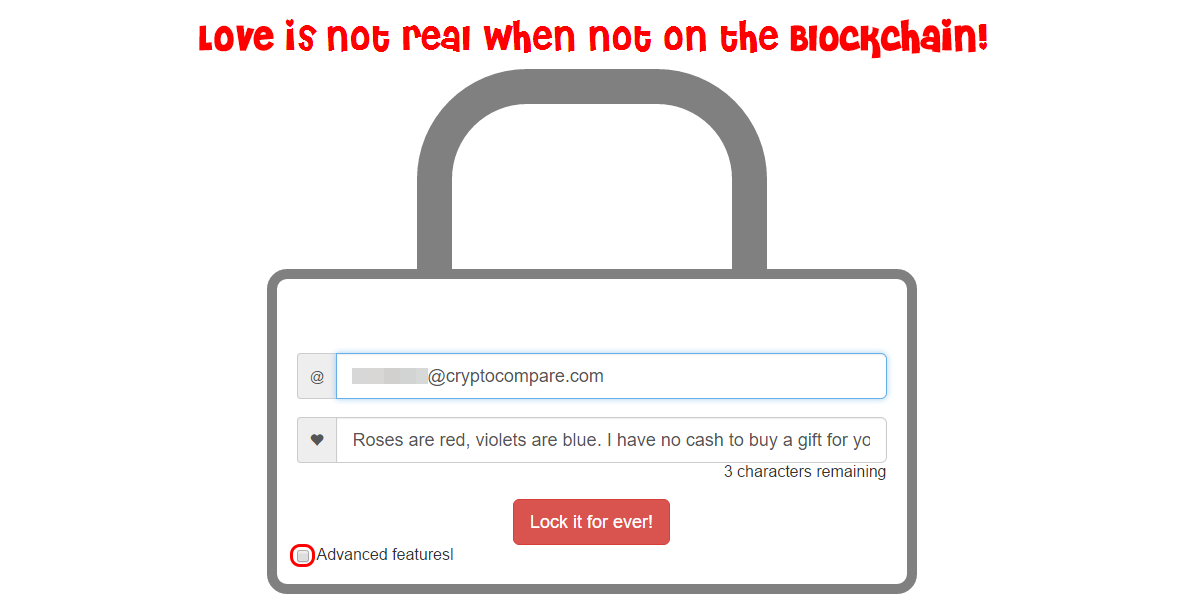 Step 5: Choose the blockchain you want your message on. We're going with good ol' Bitcoin! You can also choose the secret mode, but this will make things harder for you, so we'll ignore it.

Step 6: Click on "Lock it forever"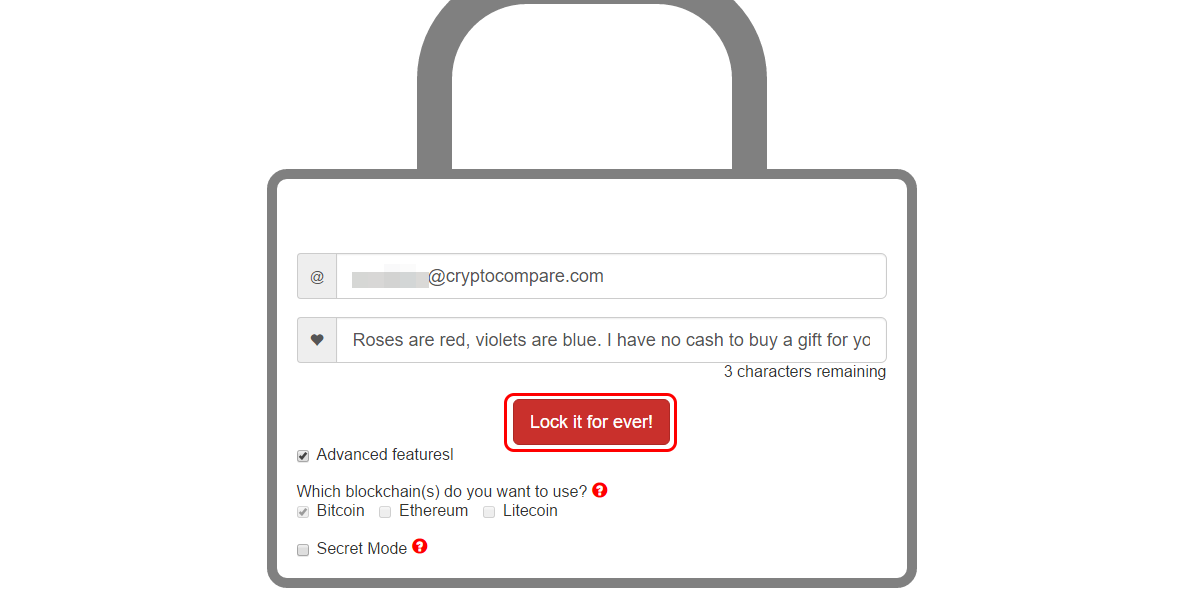 Step 7: In order to complete the process, send 0.001 btc to the address shown

That's it! You will automatically be redirected to the confirmation page, where a certificate is shown.You can now send this certificate to your loved one or you can check the blockchain yourself! You'll need to do this with a special block explorer to do so.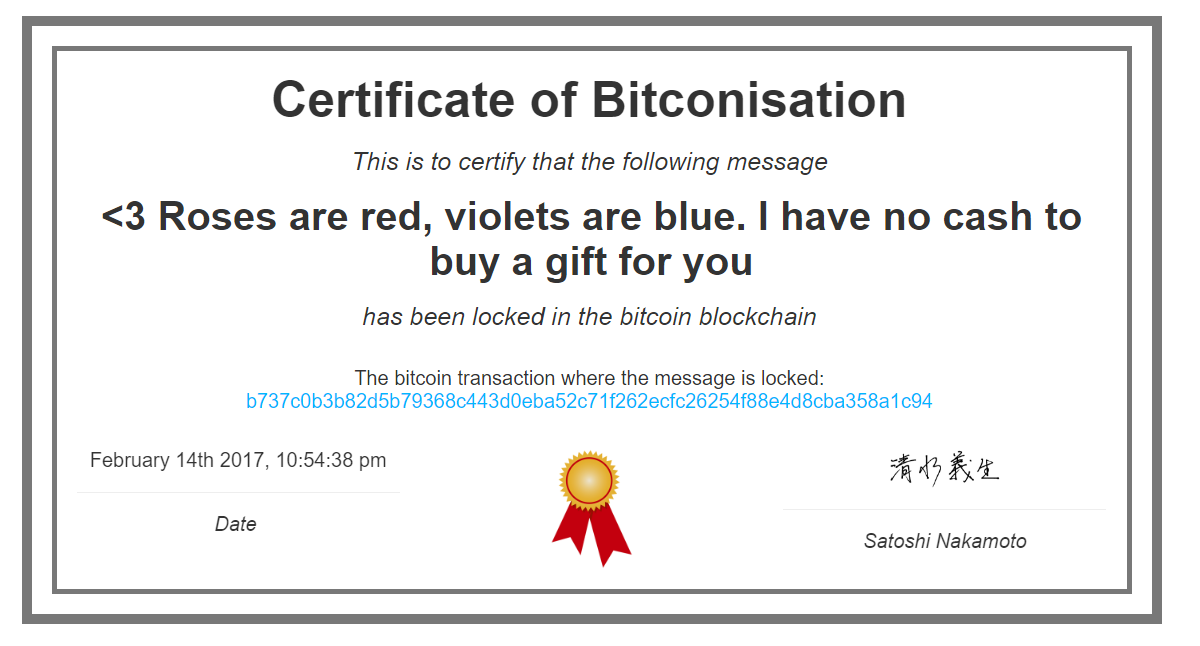 To check the message on the blockchain yourself, follow these steps
Step 8: Copy the transaction ID

Step 9: Click here to go to Smartbit block explorer
Step 10: Paste the transaction ID on the search tool

Step 11: a link to the transaction will appear, click on it

Step 12: Under "OP_RETURNs" click the arrow to expand the information

The data you sent is now being displayed!

There are two valuable lessons we can take from this guide: 
1 - Buy your gifts early
2 - OP_RETURN is the feature that allows metadata to be included in transactions. Introduced in 2014, OP_RETURN allows the data to be broadcast and recorded on the blockchain without the need for it to be calculated, thus saving time and computing power. Learn more
You can also use other services for permanent messages, such as the Eternity Wall