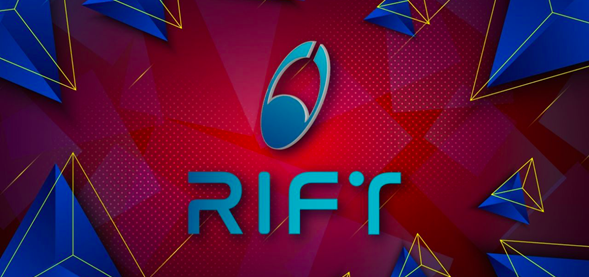 This is a sponsored guide and does not represent investment advice from CryptoCompare. Please remember that the value of investments, and any income from them, can fall as well as rise so you could get back less than you invest. If you are unsure of the suitability of your investment please seek advice.
In our digital world, where all kinds of sensitive information are put online on a daily basis, there will always be demand for a safe and usable data storage solution. 
Blockchain technology seems to be the perfect tool for that. It is straightforward, transparent, and doesn't need a central authority to function. Moreover, it offers an array of useful security enhancements - such as encryption and personalized access through private keys. However, there are certain drawbacks that have been hindering the creation of blockchain-based repositories. Let's have a closer look at these drawbacks. 
Three problems of decentralized data storage 
First, all storage systems have vulnerabilities. They can be different - from a human factor to technical flaws. For a long time, decentralized data storage solutions were not an exception, with many blockchains falling to 51% attacks. In the case of a successful attack of this kind, the integrity of data could be compromised - and this fact, of course, undermined client trust. 
The second problem concerns the scalability limit of blockchain networks. After reaching a certain amount of users and, consequently, a certain volume of transactions, they would lose efficiency and slow down.  
The third issue is related to where exactly the data is stored. If we use off-chain storage, blockchain is used only for recording transactions, while all files are kept in an outer repository. We've already discussed the pros of blockchain - however, as users, we lose all these benefits if our data is moved outside the ledger. On-chain storage is a simpler and safer choice, but for years the industry lacked the technologies to create a cost-effective, on-chain based storage.
For years, blockchain developers have been working on a solution to these issues, but most of them involved sacrificing one or more of the important aspects of blockchain: security, decentralization, or scalability.
Vitalik Buterin, the co-founder of Ethereum, has defined the so-called blockchain trilemma: he stated that one could only have two of these three at the same time. However, it looks like recent breakthroughs made by ILCoin Blockchain Project may prove Buterin wrong and bring us closer to on-chain data storage than we'd expect to be in years. 
From coin to pioneer of the industry
ILCoin entered the market in 2015, with ILC, the world's 80th crypto. Today the project is way more than a cryptocurrency. The ILCoin Blockchain Project defines its main mission as bringing the crypto and blockchain industries forward and creating working solutions that will allow it to be implemented in different traditional industries, starting from but not limited to data storage. 
For the ILCoin Blockchain Project, 2019 was marked with important breakthroughs, as the developer team tackled the industry's issues one by one. In January, it launched C2P consensus that was certified by Palo Alto Networks Partner as 51% attack and quantum-resistant - effectively eliminating the hacker threat. 
On November 12th, the project started a hard fork in order to implement its new RIFT protocol that optimizes data transfer, offers new synchronization algorithms, and allows to create large stable blocks - which makes it possible to store data inside the blockchain.
RIFT works with two layers of blockchain: a layer of normal blocks and another one consisting of mini-blocks. The mini-blocks are not mined, and their number can vary depending on storage demand. Both levels have their own sync algorithm, which lets them synchronize at the same time without slowing down the network. During recent tests, the team has created a stable 5GB block. 
The expected tx speed with this block size is 10 million transactions per second - faster than modern payment systems, such as Visa or Mastercard - but in the end, it will depend on different factors, such as total weight of transactions and others.
In practice, these numbers translate into a fast system that never experiences transaction delays, and has the potential for limitless scalability - a very important quality when we are talking about the creation of a modern data storage system. 
The first full-scale on-chain storage is near 
While C2P ensures that the project's blockchain is well-protected from both internal and external threats, RIFT will make on-chain data storage as accessible as ICLoud or Dropbox - but decentralized and way more secure. However, both of these technologies were created to serve a bigger purpose. 
Building a cost-efficient on-chain data storage is indeed ILCoin's long term incentive. After the RIFT is released, the team will start to work on DCB (Decentralized Cloud Blockchain) platform, with its launch planned for 2020. 
DCB is a multi-purpose solution aimed at serving individual users, companies, and institutions. It will feature data storage, where files of any type can be stored safely, protected by timestamps, a dApp constructor to create all kinds of custom applications and games, five types of smart contracts, and secure digital wallets. ILC will be at the core of the system, supporting it and acting as a universal payment method - so as the platform grows, it's expected to bring more and more real value to the coin. Any holder of ILC will be able to join DCB and try out any of its features. 
It's difficult to predict exactly what the future awaits the cryptocurrency market and what shape the data storage will take. But it's safe to say that as the new technologies developed by ILCoin solve most pressing problems of blockchain, we are getting one step closer to trying out a brand new data storage solution that will be unlike anything the market offers at the moment: safer, simpler, more flexible and cheap, with less capacity for human mistakes - and free from the central authority and its policy. 

To get more information on the project, please visit ILCoin's official website or join the Development team's Telegram channel.
This website is only provided for your general information and is not intended to be relied upon by you in making any investment decisions. You should always combine multiple sources of information and analysis before making an investment and seek independent expert financial advice.
Where we list or describe different products and services, we try to give you the information you need to help you compare them and choose the right product or service for you. We may also have tips and more information to help you compare providers.
Some providers pay us for advertisements or promotions on our website or in emails we may send you. Any commercial agreement we have in place with a provider does not affect how we describe them or their products and services. Sponsored companies are clearly labelled.