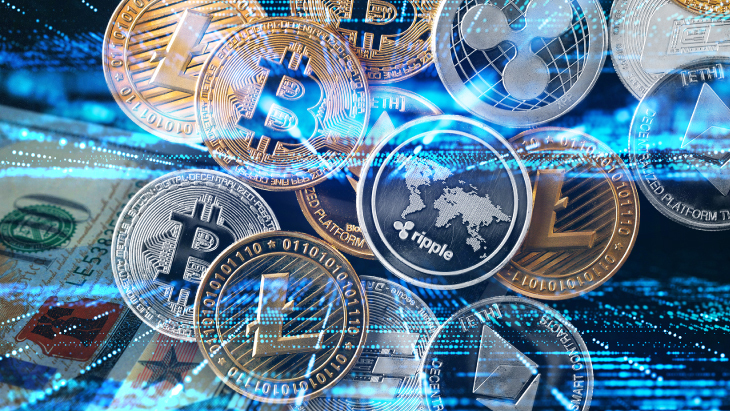 The Invictus Capital legacy began in November 2017 with the pioneering Crypto20 fund, the world's first cryptoasset index fund. The fund has also served as the operational template upon which the company's subsequent 6 funds have been based.
Why C20?
With thousands of crypto investment options available today, and new tokens being launched daily, it can be tough deciding which have the greatest potential or would suit your investment strategy best. The C20 fund is an index fund that allows investors to invest in a single token that is backed by holdings of the top 20 cryptoassets based on market capitalization.
This makes it a cost-effective and simplified method of investing in the performance of the overall crypto market, diminishing the research burden and rebalancing requirements for an investor aiming to track the market alone, whilst providing significant diversification benefits. Holdings are capped at 10% of the fund value per crypto asset.
C20 has the added benefits of 24/7 liquidity (via the Invictus Investor Platform or 3rd party exchanges) and requires no minimum investment. Furthermore, fees are exceptionally low at 0.5% per annum (with yield generation techniques implemented using the fund's assets covering the bulk of this expense). Furthermore, fees are exceptionally low at 0.5% per annum (with yield generation techniques implemented using the fund's assets covering the bulk of this expense).
The characteristics and risk profile
Cryptoassets have an inherently risky profile, with individual assets' prices often moving sharply for idiosyncratic reasons. The index approach to investing offered by C20 adds significant diversification benefits—meaning less volatility and risk, as the impact of outlier performance amongst the portfolio (both to the up and downside) is muted by the 10% holding cap.
The 10% cap also limits overexposure to individual assets (such as Bitcoin and Ethereum), and in the current environment of Bitcoin dominance it means the fund is well-suited to investors that believe that in the future other cryptoassets will show their viability and rein in Bitcoin's share of the market.
The fund's holdings are rebalanced weekly, with coins moving in and out of the index regularly. The C20 fund further limits risk by excluding projects that do not meet the experienced team's vetting procedure, such as projects that have no fundamental value proposition, or insufficient liquidity. Stablecoins are also excluded.
Whilst the crypto market's long-term outlook is exceptionally positive, short-term volatility is expected to continue for some time as the market matures. Thus, investors are advised to take a long-term approach to investing in the fund (though provision of 24/7 liquidity means the token can also be used for short-term speculation).
C20's historic performance and outlook
C20 launched near the peak of the 2017 crypto bubble, with its exposure to the altcoin market at the time resulting in the token spiking after launch to a high in excess of $4 per token. The subsequent crypto winter saw Bitcoin dominance climb (with this measure still very high) along with broad market weakness, putting the token under pressure. But it appears that the tides have again turned, and in the last 12 months, we have seen a 202.05% increase in value as the crypto markets have taken flight on the back of growing institutional adoption.
Whilst much of the institutional adoption to date has focused on Bitcoin, it appears altcoins will soon follow suit with investment vehicles for institutions beginning to emerge (such as the myriad of Greyscale crypto Trusts, or the soon-to-be-launched CME Ether futures market).
Additionally, as the budding decentralised finance (DeFi) industry develops, platform tokens are beginning to find their way into the index (such as Uniswap's UNI, included in 2020, and Aave's AAVE token included this year). These tokens represent potential for explosive growth - particularly when the yields on offer are compared to those available in traditional markets.
These two themes bode well for C20's performance going forward.
Earn rewards by Staking C20 tokens
The C20 tokens can also be used to earn loyalty rewards in the form of InvictusCapital.com tokens (ICAP). These tokens derive their value from having a portion of all fees earned by Invictus Capital (across the range of 7 funds) being allocated to purchasing ICAP from the open market. As C20 is best-suited to a long- term investment horizon, the ability to generate yield in the form of ICAP is a fantastic benefit for the long-term holder.
ICAP are issued every 30 minutes to investors who lock up (or stake) their Invictus Capital fund tokens for a fixed period (ranging from 1 to 12 months - with longer periods earning bonus rewards).
The ICAP token was launched in December 2020, and has to date attracted the staking of $23 million in fund tokens (about 25% of all assets under management).
How to invest?
C20 is now available to purchase via the newly-redesigned Investor Platform at the prevailing token NAV (Net Asset Value). Alternatively, the token can also be purchased via Ovex, HitBTC, as well as a host of decentralized exchanges, including Uniswap.
This is a sponsored post. Please remember that the value of investments, and any income from them, can fall as well as rise so you could get back less than you invest. If you are unsure of the suitability of your investment please seek advice.
This website is only provided for your general information and is not intended to be relied upon by you in making any investment decisions. You should always combine multiple sources of information and analysis before making an investment and seek independent expert financial advice.
Where we list or describe different products and services, we try to give you the information you need to help you compare them and choose the right product or service for you. We may also have tips and more information to help you compare providers.
Some providers pay us for advertisements or promotions on our website or in emails we may send you. Any commercial agreement we have in place with a provider does not affect how we describe them or their products and services. Sponsored companies are clearly labelled.