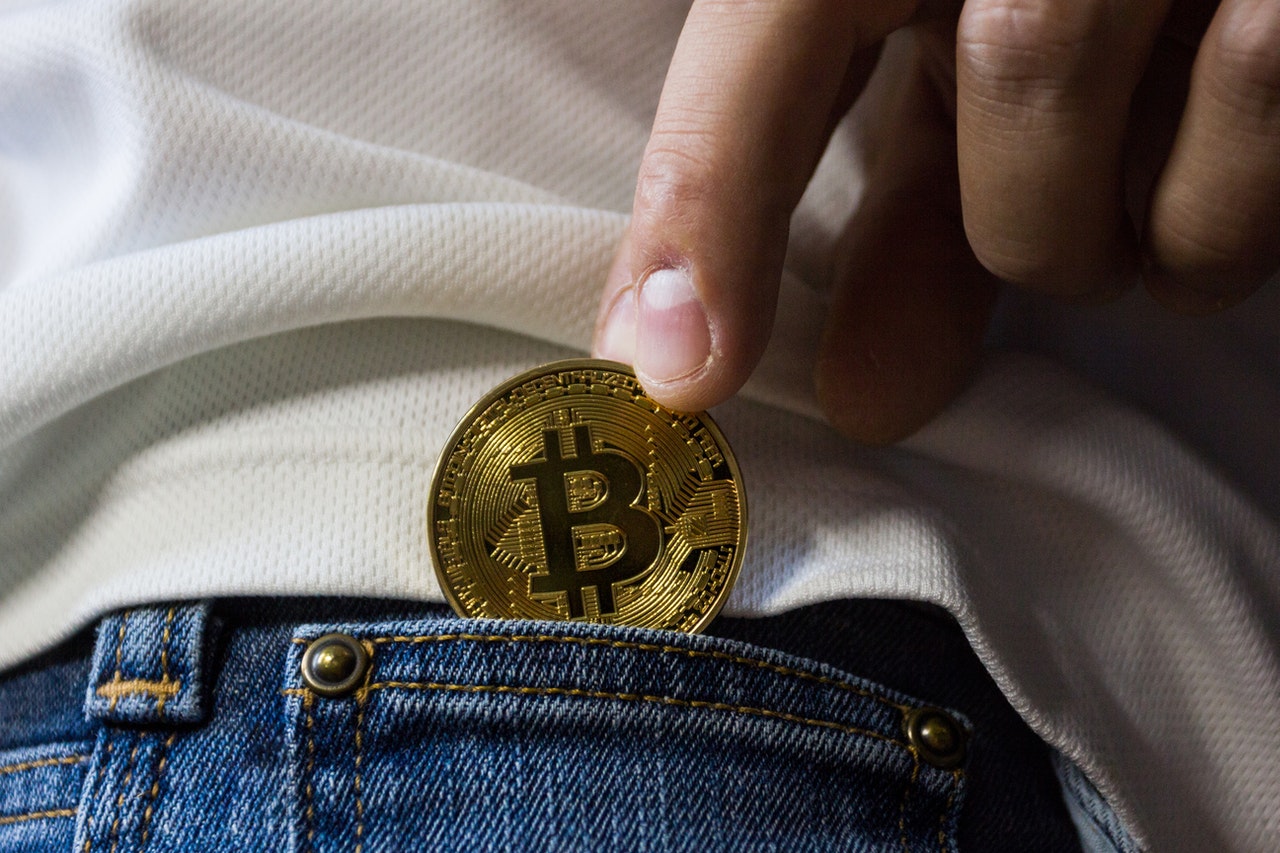 Is there a legitimate way to get free Bitcoin? Believe it or not, the answer is yes. However, before we get started it is worth noting that these methods are not going to make you a bitcoin billionaire - though they can be a good way of stacking some extra satoshis with your spare time.
There is actually a multitude of ways that you could be earning free bitcoin online - and the best part is, it's usually delivered directly to your BTC wallet! We've spent some time researching the trialed and tested methods so you can start accumulating BTC without spending a penny. So read on and discover our five favorite ways to earn Bitcoin online in 2021!
Bitcoin Faucets
A bitcoin faucet is a type of reward system that you can find on websites or apps. They distribute a small amount of cryptocurrency as an incentive for completing tasks.
Believe it or not, the first faucet was actually created in 2010 and distributed bitcoins to people to help raise awareness about it and grow the network. Back then, the faucet gave out 5, yes 5 free bitcoin for each new visitor - or just over $200,000 at the time of writing. At the time, these 5 BTC were essentially worthless, however.
Before you get your hopes up, the times of receiving 5 BTC from a faucet are long gone - actually, bitcoin faucets are named as such as the rewards are small, just like drops of water leaking from a faucet.
In the case of crypto or bitcoin faucets, tiny amounts of free cryptocurrency are usually directly sent to your wallet as a reward for completing tasks such as viewing ads, filling out questionnaires or quizzes, watching videos, completing captchas, or clicking links. (be careful with that last one!)
Yield Farming
Yield farming and decentralized finance (DeFi) were the crypto buzzwords of 2020 - and for good reason. Yield Farming is currently one of the biggest drivers of the DeFi sector, and is partly the reason that the ecosystem grew as quickly as it did - it also happens to be a great way to generate (partly) free bitcoin or crypto.
Simply put, yield farming is the practice of staking or lending your crypto assets, such as Bitcoin, to generate interest or rewards in the form of other cryptocurrencies. To take advantage of the various yield farming protocols, such as Aave, Uniswap and Compound, you must already own the cryptocurrency that you want to yield farm with.
For example, let's say you have some bitcoin sitting in a wallet that you aren't using. You could earn additional crypto by wrapping the bitcoin - tokenizing it on Ethereum or another blockchain - and using it to provide liquidity on Uniswap. If you do this, then anytime someone makes a trade with wrapped bitcoin, you will be paid a percentage of the transaction fee based on the percentage of the liquidity pool that you provide.
Yield farming protocols reward you with cryptocurrency via transaction fees, interest from lenders, and governance tokens, in exchange for staking or locking up your assets in a smart contract-based liquidity pool - this makes you a liquidity provider.
To visualize this, if a pool had $100 in it, and you provided 10$ of that $100, you would receive ~10% of all generated fees.
Airdrops
Airdrops used to be an extremely popular way of distributing cryptocurrency tokens - especially for new projects. They are still used now, just not as frequently. Most airdrops are free and are primarily used as a means of growing a user base or bringing attention to a project.
Although you can't earn free BTC via airdrops, you can transfer the airdropped tokens into Bitcoin if you desire - so, technically, you are accumulating free bitcoin in a roundabout way.
To qualify for an airdrop, you usually have to perform certain actions, such as posting on social media, writing a blog post or clicking through a captcha - once you have verified that you have completed a task, the tokens will be sent to a provided wallet - this is usually ERC-20.
In some cases, you will need to hold a minimum quantity of a token or have interacted with a certain platform or protocol before a certain date. Some of the most famous examples of this are found below:
Uniswap airdropping 400 UNI tokens to anyone who used the platform before 1st September. These tokens were worth roughly ~$400 at the time, however, they are now valued at over $8,000.
1inch, another DEX, airdropped 90 million 1INCH tokens to over 55,000 addresses. All you needed to do was have traded at least $20 or made four trades before the airdrop date.
It's important to note that a legitimate crypto airdrop will never ask for an investment of any kind. If you would like to check out some of the currently available airdrops, then we recommend you check out well-known, reputable websites.
Coinbase Earn
Coinbase Earn is another great way to earn crypto tokens free of charge. To be eligible, all you have to do is sign-up for a Coinbase account and join a waiting list. Once your time has come, you'll be able to start earning some free crypto!
Although you can't earn free Bitcoin via this method, you can earn other cryptocurrencies that you can then transfer for bitcoin.
The idea behind Coinbase Earn is to learn whilst you earn. All you have to do is watch educational videos about different cryptocurrencies, these vary in length though most are sub 5 minutes. Once you have finished watching a series of videos, you can then earn the currency you just learned about by completing a short quiz.
At the time of writing, you can currently earn:
Amp (AMP) - $3
The Graph (GRT) - $3
Stellar Lumens (XLM) - $10
Compound (COMP) - 9$
So go and find that thinking cap, get your brain engaged, and start earning!
Take Surveys
If you're willing to answer some questions and help companies conduct market research, then online surveys can be a great method of earning free bitcoin.
This method is no different from the various other surveying sites that you will have probably seen advertised over the years - the fundamental difference, however, is you will be receiving your rewards or earnings in BTC.
This method usually works as follows:
Find a survey site to join.
Scroll through the provided list of surveys and choose the one you'd like to complete.
Fill out the survey and share your opinions.
When you complete the survey, you'll receive a reward.
Withdraw your reward in Bitcoin to your wallet.
It's important to note, some surveying sites will not let you withdraw your funds until you meet a minimum threshold, and the earnings will vary. You should also always store your bitcoin in your own wallet.
Getting Free Bitcoin
Thanks for reading our latest guide, we hope you found it useful!
As you are now aware, it isn't that difficult to earn free bitcoin online, however, most of the time it just isn't going to be that lucrative either.
Whether you want to learn and earn via a platform like Coinbase Pro, or just earn interest on the cryptocurrency you already own with some of the amazing yield farming protocols available - there are some great options available to you!
If you have some more ideas or methods that we've missed above then let us know in the comments below - we'd love to hear from you!
This website is only provided for your general information and is not intended to be relied upon by you in making any investment decisions. You should always combine multiple sources of information and analysis before making an investment and seek independent expert financial advice.
Where we list or describe different products and services, we try to give you the information you need to help you compare them and choose the right product or service for you. We may also have tips and more information to help you compare providers.
Some providers pay us for advertisements or promotions on our website or in emails we may send you. Any commercial agreement we have in place with a provider does not affect how we describe them or their products and services. Sponsored companies are clearly labelled.