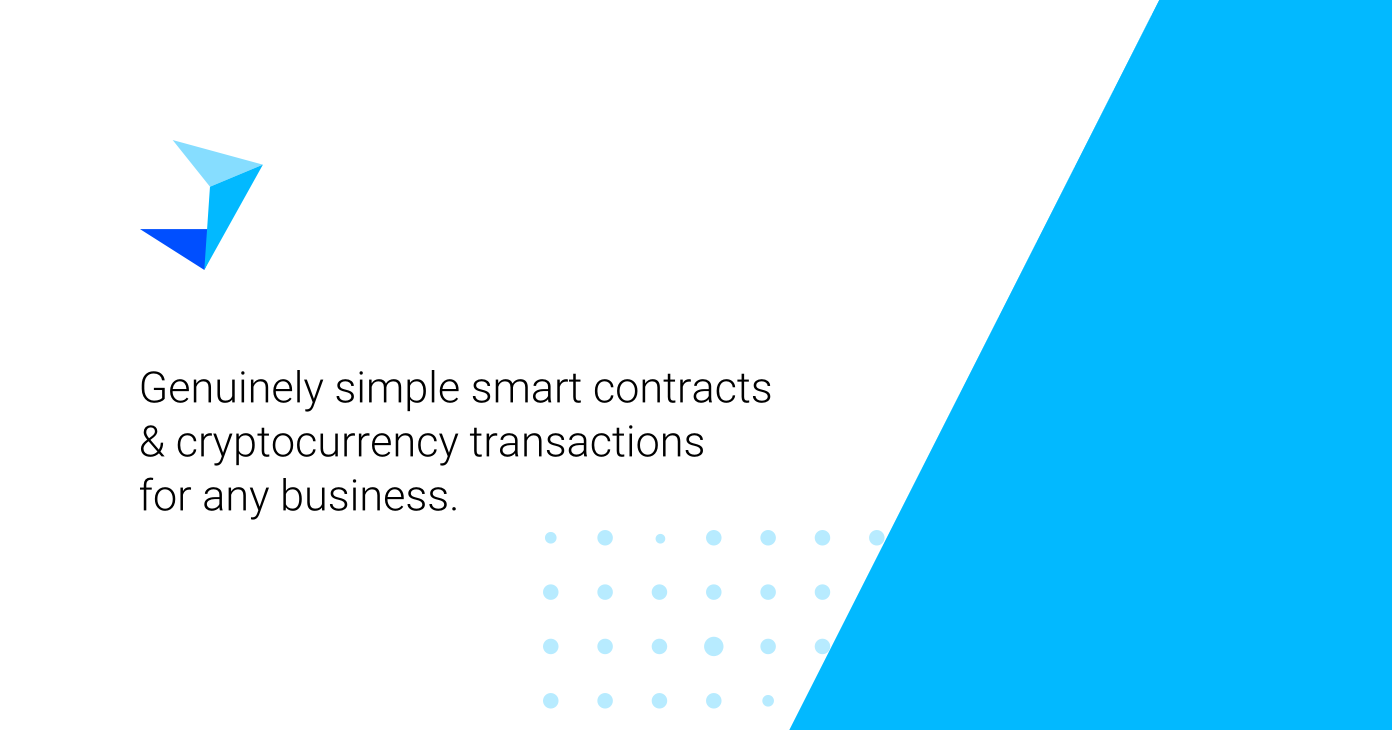 This is a sponsored guide and does not represent investment advice from CryptoCompare. Please do your due diligence when dealing with any Initial Coin Offering and never invest more than what you can afford to lose.
At present times, there is no unified legal approach to dealing with cryptocurrencies. The opinion from regulators differs from jurisdiction to jurisdiction, and the key questions remain unanswered causing additional law enforcement issues. Another barrier blocking the mass adoption of cryptos, especially by businesses, is partial anonymity of cryptocurrencies. That doesn't meet anti-money laundering (AML) requirements in the most jurisdictions.  Without specifying its legal status, it is difficult to even determine tax treatment rules for income obtained in cryptocurrencies. In fact, cryptocurrencies are in a legal vacuum, which is a huge obstacle for most companies that are trying to implement blockchain technology into their workflow.
Additionally, most small and medium businesses are unable to implement smart contracts due to their expensiveness and technological complexity. The absence of regulatory and business compliance of cryptocurrency transactions and smart contracts is also a significant obstacle to their mainstream adoption. The identity of people and organizations participating in a deal cannot always be confirmed which can lead to dishonest or dubious deals.
What is Jincor?
Businesses using Jincor are required to go through a strict verification process – therefore every person and/or company registered in the system connects their digital ID to a real-world entity ensuring that all the interactions between users on the platform meet regulatory AML policies  and corporate compliance policies.
Companies need to follow the laws in their respective jurisdiction. Any contracts signed and any payments transferred should be performed while keeping that statement in mind. But crypto and smart contracts field are not yet very clear in this regards. Jincor will be consulting and supporting its users on the legal issues related to the corporate usage of cryptocurrencies, smart contracts, and other platform features.
Regarding the expensiveness of smart contracts, Jincor will provide corporate smart contracts templates, which will drastically cut the cost of their implementation, by removing the need to program them. Jincor wants to make smart contract creation genuinely easy even for users with no technical skills.
How does Jincor work?
The Jincor ecosystem is designed as a combination of decentralized (dApp) and classic web applications that let anyone create organizations and manage them on a private blockchain based on Hyperledger technologies without any technical insight.
Jincor's plan is to provide all the functionality that one might need while doing business, including instruments for effective company management, bills in cryptocurrencies, crypto payments, and smart contracts templates. On top of that, third-party corporate applications can be connected to the Jincor ecosystem in "single-screen mode".
Companies and Participants
The Companies module is a web microservice, which includes the organization's profiles, their departments and the lists of participants. In Jincor ecosystem this module allows the user to manage the company, create departments, send invitations to employees and define their functional roles within the organization. The companys' public profiles are used to process search queries of Jincor users, applying elastic search to get more accurate search results. The Companies module has an intuitive and user-friendly interface so that any web user will be capable of using it.
Each organization at Jincor will get a unique digital ID, URL, public profile, list of participants and, optionally, one or more cryptocurrency accounts. The public profile is like a digital business card, which allows any person or organization seeking for cooperation with the company to contact it with a single click. It provides basic information, such as trading name, type of business, headquarters location, industry, brief summary, website, contacts and social media links.
Participants, along with organizations, are able to have individual cryptocurrency accounts, that can be used for payments, wages, dividends or other financial gains. Regular transactions based on a set of well-defined elements, such as a dividends distribution policy, labor contracts or loan agreements can be easily organized on Jincor with the use of smart contracts.
Participants of an organization have individual sets of rights and responsibilities, which are reflected in Jincor ecosystem through their functional roles. If needed, employees can be divided into departments, which will be represented in Jincor ecosystem in the form of small-scale sub-organizations.
Currently, not all jurisdictions allow wages and dividends to be paid in cryptocurrencies. For this purpose, Jincor intends to maintain a registry of jurisdictions that authorize such cryptocurrency payments and warn its customers about the validity of these transactions.
Decentralized Apps & Smart Contracts
Regarding smart contracts, Jincor's mission is to let companies create smart contracts without any technological or juridical issues. The team is developing a smart contract construction set based on their own private blockchain, which will allow any business registered at the platform  create customized smart contracts applicable to a specific jurisdiction or line of business.
Moreover, Jincor will provide a proper environment for complete implementation of smart contracts, which will include digital verification mechanisms, e-signatures delivered through local third-party solutions in various jurisdictions and also a decentralized arbitration system.
To create smart contracts at the platform, the companies will need to own JCR tokens, or they can also create a request to Jincor to purchase any desired amount of tokens. The contract takes force as soon as both parties sign it with e-signatures, and it requires specific elements in order to be executed automatically. All of the smart contract conditions should be described mathematically and have a clear logic execution. This is the main reason why the first smart contracts in Jincor will be based on the simplest corporate relations, which involve just a few elements.
Given that the code has full access to the objects of an agreement, its execution and compliance will be handled automatically with an account for the fulfillment of the smart contract conditions. To sum up, Jincor smart contracts will automate contractual business relations and provide their total performance.
Jincor's team plans to create smart contracts for the following applications (Q4 2018): Regular payments, partner programs, signed transactions and business-to-business commerce.
Jincor Arbitrage
Regarding the arbitration system, Jincor Arbitrage will help settle disputes related to the execution of smart contracts. The Jincor arbitration system will allow the participants of the ecosystem to resolve arising disputes within the platform. There are three arbitration levels in Jincor:
The first requires participation of three arbitrators.

The second requires nine trusted participants.

The third level involves twenty-seven organizations aside from the parties to dispute.
In order to prevent the possibility of bias and corruption on Jincor platform, the arbitration system will keep the personalities of parties to the case (and the companies to which they belong) in the dark, so that the arbitrators considered just the facts of the matter. The arbitrators will be chosen with the use of mathematical algorithms, which analyze their digital reputation, competence domain and practical experience in the given jurisdiction and economy sector. With the view to motivate organizations and experts to attend the legal proceedings, Jincor arbitration system provides remuneration for arbitrators, which is paid by a non-prevailing party on completing the process.
Jincor Cryptocurrency Wallet
The Jincor cryptocurrency wallet is a decentralized module which enables the creation of enterprise and individual cryptocurrency wallets in various Blockchains directly. These wallets open the door to a wide range of financial instruments used in business, such as bills of credits, overdrafts, insurance of payments and etc. Companies will be able to create multiple cryptocurrency wallets for one account (enterprise or individual), which makes it even easier to organize bills and maintain bookkeeping. For further security, it will also be possible to create multisig wallets, which require approval from a number of people responsible for the wallet to get transaction processed.
Along with basic payment options, Jincor cryptocurrency wallets also provide a full range of
financial instruments. For example, the E-signature is a decentralized application (dApp), which is embedded in Jincor Messenger interface and allows to securely store, send and sign with digital signatures all kinds of electronic documents and smart contracts. All working papers, which are loaded into Jincor Messenger and signed with e-signatures, are written in the blockchain in order to guarantee their authenticity and save revision history. This application, as well as digital signatures, can also be used for signing contracts between the shareholders, employees and other parties.
Jincor token and ICOIn order to fund the development of the platform and get to the global market as soon as possible Jincor is going to run an ICO campaign. JCR tokens are developed on the Ethereum blockchain and conform to the ERC20 Token Standard. Jincor will issue 35 000 000 JCR tokens, most of which will be put on sale. The JCR tokens will serve as a local cryptocurrency, which can be used for paying Jincor fees and mutual corporate payments, just like any other cryptocurrency.
If you want to learn more about the Jincor ICO click here.
This website is only provided for your general information and is not intended to be relied upon by you in making any investment decisions. You should always combine multiple sources of information and analysis before making an investment and seek independent expert financial advice.
Where we list or describe different products and services, we try to give you the information you need to help you compare them and choose the right product or service for you. We may also have tips and more information to help you compare providers.
Some providers pay us for advertisements or promotions on our website or in emails we may send you. Any commercial agreement we have in place with a provider does not affect how we describe them or their products and services. Sponsored companies are clearly labelled.