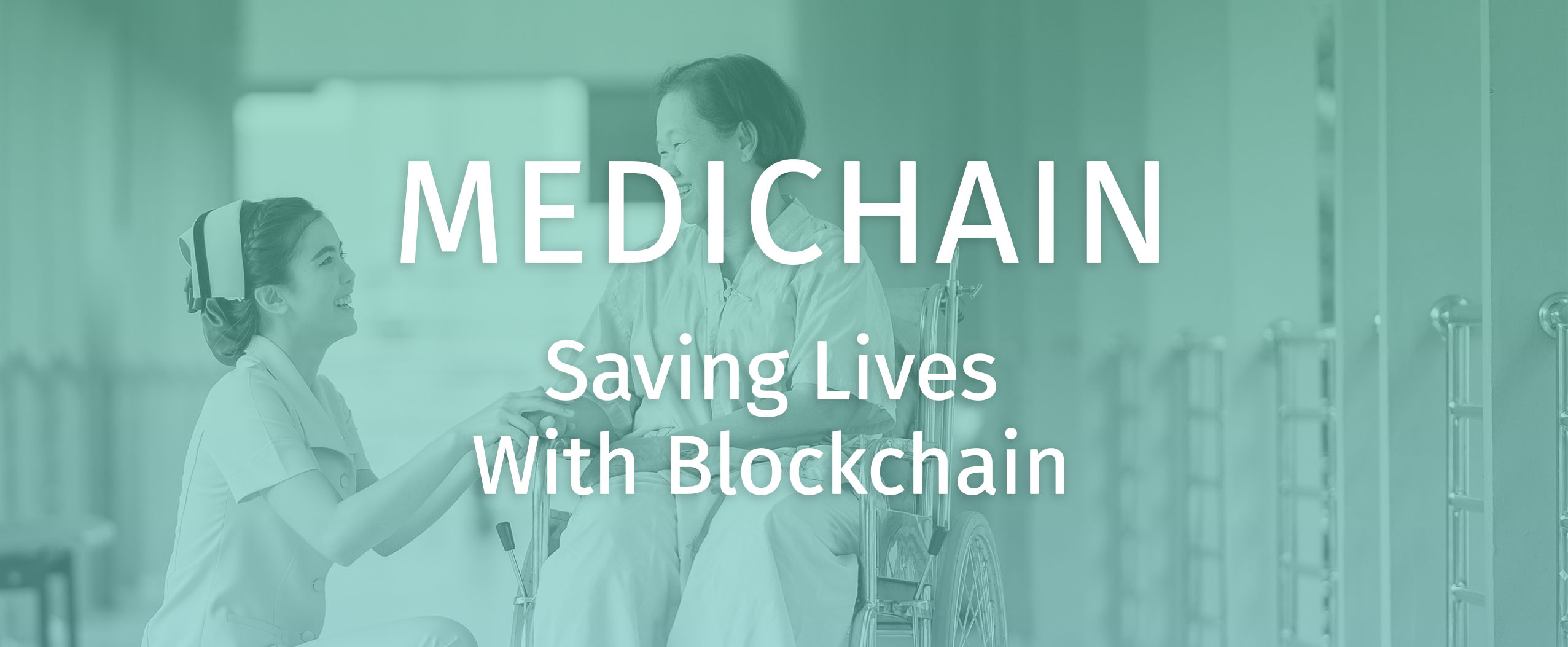 This is a sponsored guide and does not represent investment advice from CryptoCompare. Please do your due diligence when dealing with any Initial Coin Offering and never invest more than what you can afford to lose.
You might not have heard about it, but there is a big problem with our current system of medical information storage and transfer. A county hospital might use one system of Electronic Medical Records (EMR) while the local private oncological practice might use a different system. When a patient sees his oncologist from the private practice and is prescribed rounds of chemotherapy at the hospital, the private practice and hospital need to spend extraordinary amounts of resources reconciling their respective EMR systems just to handle the patient's medical history.
Furthermore, the patient has no control over what occurs to their medical data, or who sees it. They can't see it without asking their physician or hospital.
These aren't the only consequences of outdated EMR systems. Researchers who need to use this data to study trends must to consolidate varying systems and process each one separately. The centralized forms of storage implemented by current EMR systems are prone to hacks, in which sensitive and private patient information is compromised.
All of the issues listed here have rendered the industry ripe for much needed change.
Introduction to MediChain
This is where MediChain comes into the picture. Blockchain has provided humanity with a safe way to store and send sensitive and valuable information without the need for trust. By implementing a combination of blockchain and off-chain storage of EMR, MediChain is creating a simple way to transfer important medical information between entities. This new system will also give patients control over their own information, allowing them to share their records with as many or as little people as they see fit. Patients will be able to choose what to do with their data, whether that means sell it to pharmaceutical research groups or take part in clinical studies. Patients will have the same confidence and control over their data as holders of Bitcoin have over their funds.
How does MediChain work?
Whenever any data is gathered about a patient, by device or medical professional, dispensing a prescription or even purchase of a non-prescription medication, the patient (through an app) or the device would get a chance to have a reference or "pointer" added to the Ethereum blockchain. So the blockchain is an index to storage and it contains the hashes that validate the offchain data.
Instead of payments, this blockchain ecosystem would record critical medical information off-chain, indexed by the blockchain. Every point at which a doctor logs on the blockchain (or the patient logs on for themselves with their smartcard, giving them control of their own data) would become part of a patient's off-chain record, no matter which electronic system the doctor was using—so any caregiver could use it without worrying about incompatibility issues.
The MediChain (MCU) Token
The MediChain Utility tokens (MCU) are ERC-20 compliant and represent the value of patient data blocks. MCU can be purchased via the platform during the tokens sale. A rule of thumb is that initially, the data from each consultation or piece of data is arbitrarily given a value in MCUs equal to buyer cost of the consultation in US dollars. Over time this value is adjusted for token availability, different data types, diseases, patient demographics etc., to reflect the buyer's market. Data is available (subject to rules and anonymization) through one or more marketplaces to buyers.
Holders of MCU can use their tokens to vote on the focus of future research projects, purchase various personal medical data services, as well as receive discounts with services related to Fitbit products like Fitbit HR, AliveCor Cardiac Monitors like the Kardia, Apple Watches like the Apple Watch Series 3 and related healthkit products from partners; MCU will also be used in discounts on medical services which might include consultations and prescriptions in applicable domains. Data may be sold to pharmaceutical data entities in exchange for MCU.
The following diagram from the MediChain whitepaper describes the MCU ecosystem:
Conclusion
Although there are many projects seeking to bring EMR to the blockchain, MediChain stands out with their model of using data as anonymised big-data. The model provided my MediChain is a scalable and sustainable solution to the problem of pluralistic EMR systems and their cohesion. To learn more about MediChain, visit their website and read their whitepaper.
This website is only provided for your general information and is not intended to be relied upon by you in making any investment decisions. You should always combine multiple sources of information and analysis before making an investment and seek independent expert financial advice.
Where we list or describe different products and services, we try to give you the information you need to help you compare them and choose the right product or service for you. We may also have tips and more information to help you compare providers.
Some providers pay us for advertisements or promotions on our website or in emails we may send you. Any commercial agreement we have in place with a provider does not affect how we describe them or their products and services. Sponsored companies are clearly labelled.