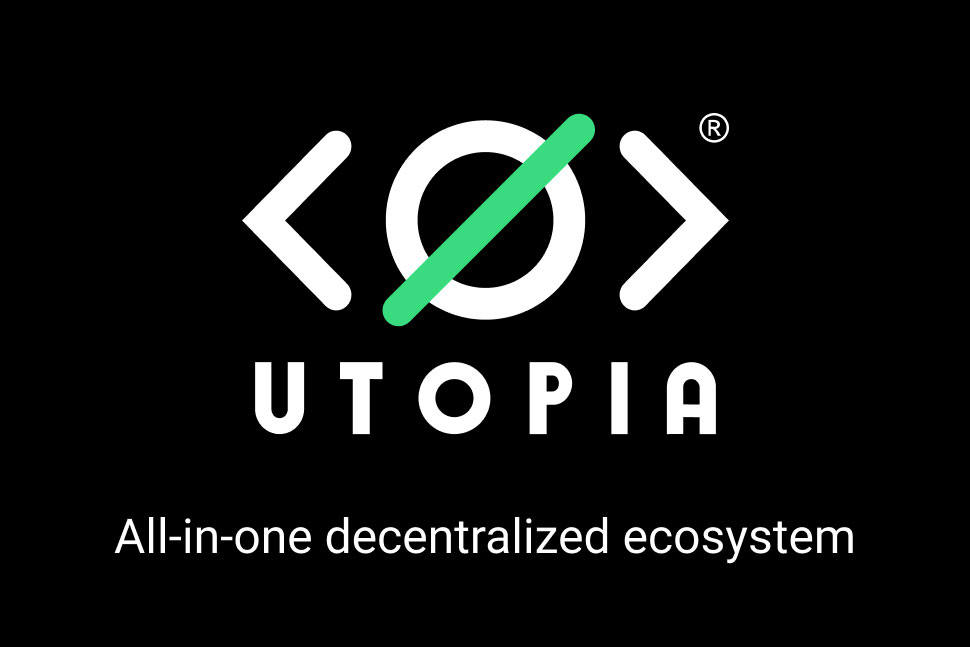 This is a sponsored guide and does not represent investment advice from CryptoCompare. Please remember that the value of investments, and any income from them, can fall as well as rise so you could get back less than you invest. If you are unsure of the suitability of your investment please seek advice.
Every internet user should worry about privacy, but cryptocurrency users, in particular, should be more aware that their every move online is being tracked by advertisers and other entities, as their data is worth something.
Edward Snowden became a famous NSA whistleblower after he revealed the government violates people's right to privacy on a regular basis, using the guise of security. 
People need privacy in their daily lives and there are far more legitimate use cases for privacy-oriented software than there are illegitimate ones.
So far it's been very challenging to remain private. Specialized software and a lot of technical skill have been necessary. That is until the launch of Utopia, an all-in-one app for total privacy in the Internet.
The Utopia Network
As mentioned, Utopia is a privacy-centric p2p network for those looking to secure their online lives and control their own data, instead of having it sold to other companies as if they were a product. The Utopia Network offers its users anonymity, censorship-resistance, and freedom.
This as it's a peer-to-peer network that allows its users to securely communicate with each other, send funds to other Utopia users, and interact in other ways without the involvement of any third parties. It does this by encrypting account data and keeping it on users' devices.
Utopia's features include an instant encrypted messaging application with text and voice messaging, and even secure spam-free e-mail client called uMail. These applications include features often seen in mainstream online communication applications to make sure it's easy for users to move from one to the other.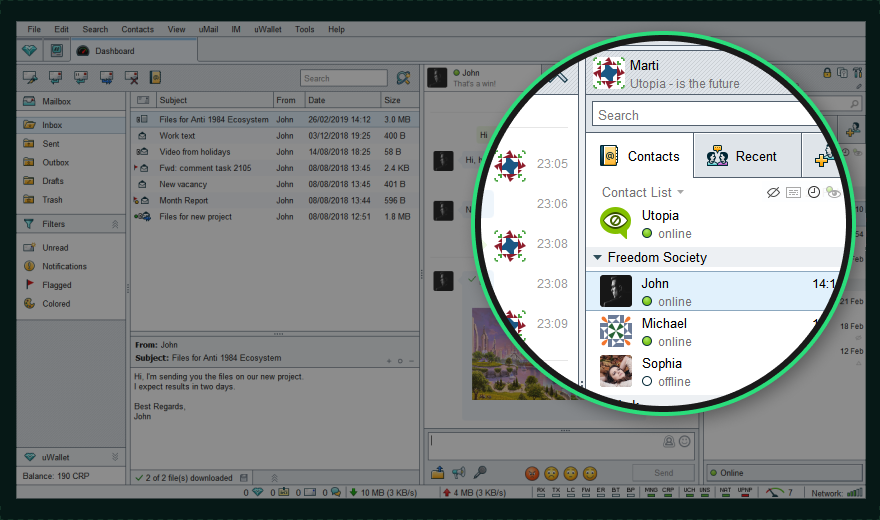 Despite the privacy-centric approach it's still possible to send files of any size to contacts through the Utopia Network, and even with images through a built-in viewer. Funds can also be safely transferred thanks to the uWallet, a cryptocurrency wallet built-in to Utopia Ecosystem that supports its native Crypton (CRP) crypto.
Crypton is a cryptocurrency that users can earn simply by running the Utopia client on their devices, as it supports the network. To mine CRP all users need to do is stay online, but if they're looking to boost mining speed they can also run mining bots and install Utopia on other devices to earn more Cryptons by running more mining threads.
Utopia's developers also created API that allows merchants to add a Crypton as payment method to their websites. All in all, this means users' entire online lives can be managed via the Utopia Network in a private, secure manner. But it doesn't end there.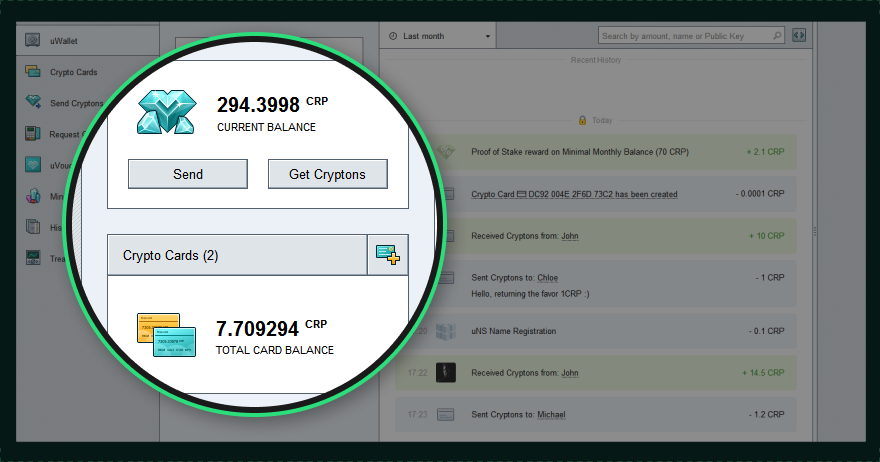 Anonymity on the internet
The Utopia Network doesn't just allow its users to connect and transact with friends and family on a private and secure way, it also goes into the common applications of the internet itself so we can use them in an anonymous way.
The Utopia app comes with a decentralized, an uncensorable name registry called the Utopia Name System (uNS), equivalent to the classic Domain Name System (DNS). Moreover, it includes a secure web browser called Idyll that acts as an alternative to Tor. 
All of this is managed via 256-bit AES and curve25519 high-speed encryption to ensure no third-party manages to get its hands on any of the data stored on users' devices. The cherry on top of the cake is the Utopia software can be accessed and used for free, meaning users don't have to pay anything to remain private online and enjoy all benefits of Utopia Ecosystem.
This means Utopia is an absolute revolution when it comes to privacy online, and goes beyond just email clients or financial transactions. Currently, Utopia is available for Windows, Linux, and Mac OS. Its mobile applications are being developed and are set to be released next year.
To find out more and start using the Internet in a private, secure way with Utopia visit its website.
This website is only provided for your general information and is not intended to be relied upon by you in making any investment decisions. You should always combine multiple sources of information and analysis before making an investment and seek independent expert financial advice.
Where we list or describe different products and services, we try to give you the information you need to help you compare them and choose the right product or service for you. We may also have tips and more information to help you compare providers.
Some providers pay us for advertisements or promotions on our website or in emails we may send you. Any commercial agreement we have in place with a provider does not affect how we describe them or their products and services. Sponsored companies are clearly labelled.