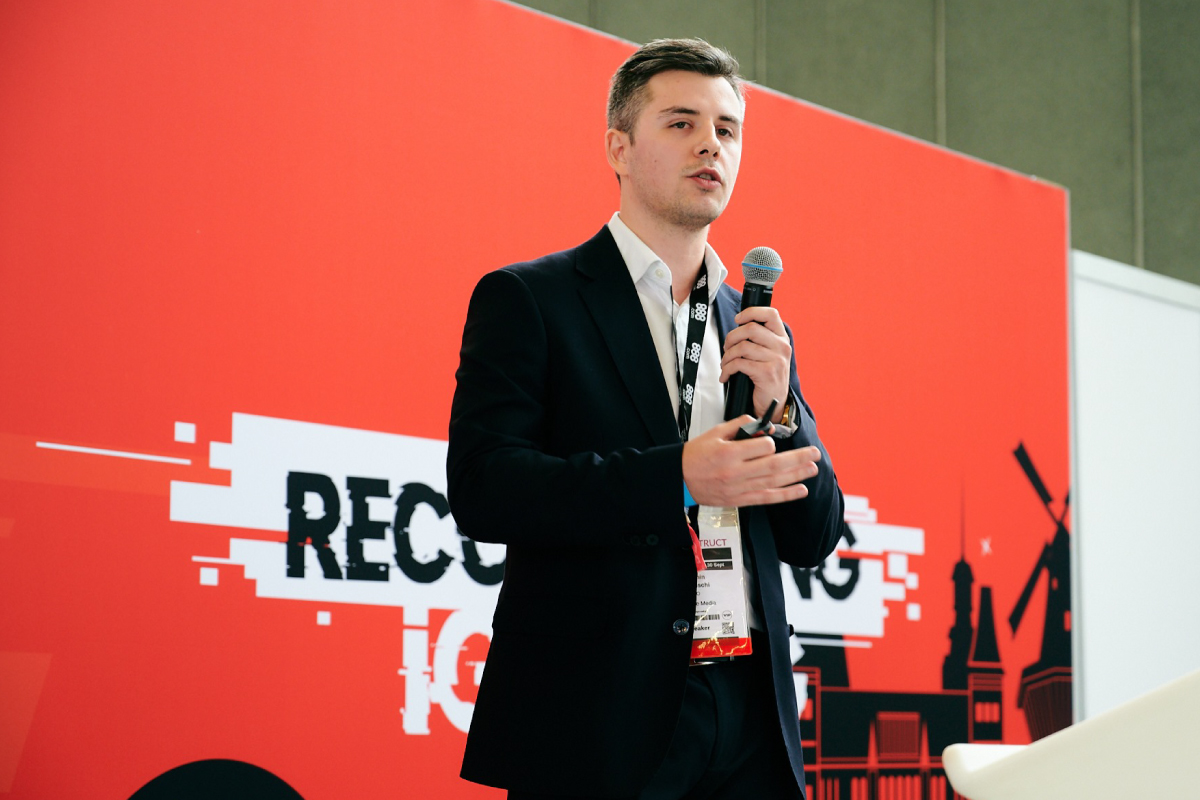 This is a sponsored story. Its content does not constitute financial advice. Please remember that the value of investments, and any income from them, can fall as well as rise so you could get back less than you invest. If you are unsure of the suitability of your investment please seek advice.
Tell us more about FirstByte Media's origin and vision
The idea of FirstByte Media has been present for years. Still, it never developed until May 2021, when I went all-in, guided by a mentor to become a better entrepreneur and driven by innovation for a market that caught my attention.
I always had an idea of what direction I wanted to take, but the vision was developed in coordination with my team, and without them, I couldn't have shaped the business in a current manner. Each member has been contributing immensely to the cause. 
Our current vision for the long term is to be disruptors in affiliate marketing dedicated to the crypto world. We want to bring innovation and work so that all the partners and players that associate with our brands can benefit.
We want to help the user make the best possible decision. We are doing this by educating people in specific, highly competitive markets with many situations to solve that require time and trust when it comes to the crypto gamble world.    
What is the main project you are working on? Do you have any additional ones?
The main project is called CryptoGamble.tips, a website that helps users find trusted gambling houses. We analyze each site and uniquely rate them. We make sure to prioritize crypto sites that focus on innovation. Thus, we partner with the best of the best, so the general standard will be higher as the time passes. 
Besides the main project, we have other two that help users interested in the esports and betting industries and working on launching new ones in the education and financial sphere. 
How do you intend to contribute to the improvement of the market?
I believe one of the main focuses is to understand the people you are trying to serve. Generally, most websites or businesses are working on the surface level. Therefore, by going deeper into the market's senses, we can find endless possibilities to help these people by offering unique solutions and making their lives easier.
Thus, we at FirstByte Media intend to listen closely and provide a new approach to delivering accurate data and information to facilitate decision-making. We do this by establishing reputable brands with cutting-edge technology and revolutionizing how things function, as the majority is still operating with a mentality of the early 2000s.
 What is your primary focus market-wise?
As I have been specializing in the past years in gambling, I believe that for the short term, we are going to go big into the niche of blockchain gambling that includes
 What are your predictions for the future of the market?
As mentioned in an interview on Bitcoinst, the market will keep growing, and the competition will start being tighter than ever. At the same time, the industry is so big that there is an abundance of possibilities for almost anyone willing to participate in the long-term game. 
Big companies such as BCGame, Yolo Group, and many others are already taking advantage of what's about to happen. A niche that becomes a market and will be more social than ever will offer benefits as the sharing economy.
Players will earn dividends because of staking NFTs or new cryptocurrencies, allowing them to be profitable in the long run.
 What are FirstByte Media's goals for the upcoming period?
The main goal of FirstByte Media for the short term is to spread the brand awareness as much as possible and offer the CryptoGamble brand to the crypto gambling space as it provides what the market dictates. We listen, and we create content for our target market.
We are also making sure we are all having fun while making sure to reach our goals.
 Is there anything you would do differently if allowed to start your business from the beginning?
First, I think one of the main mistakes that business owners make, not only in the crypto or blockchain market but in general, is the lack of selection when it comes to hiring the top of the top people for your organization. My mistake was that I was too excited about the journey and unaware of possible future obstacles because of the people I have on the team.
So, I advise everyone to have a selective hiring process.
Secondly, I would define from the beginning the vision for the company's growth and keep the laser focus on the final destination. Avoiding the shiny syndrome object and not starting new things just because other people or trends are coming is a must. Focus, focus, focus!
This website is only provided for your general information and is not intended to be relied upon by you in making any investment decisions. You should always combine multiple sources of information and analysis before making an investment and seek independent expert financial advice.
Where we list or describe different products and services, we try to give you the information you need to help you compare them and choose the right product or service for you. We may also have tips and more information to help you compare providers.
Some providers pay us for advertisements or promotions on our website or in emails we may send you. Any commercial agreement we have in place with a provider does not affect how we describe them or their products and services. Sponsored companies are clearly labelled.