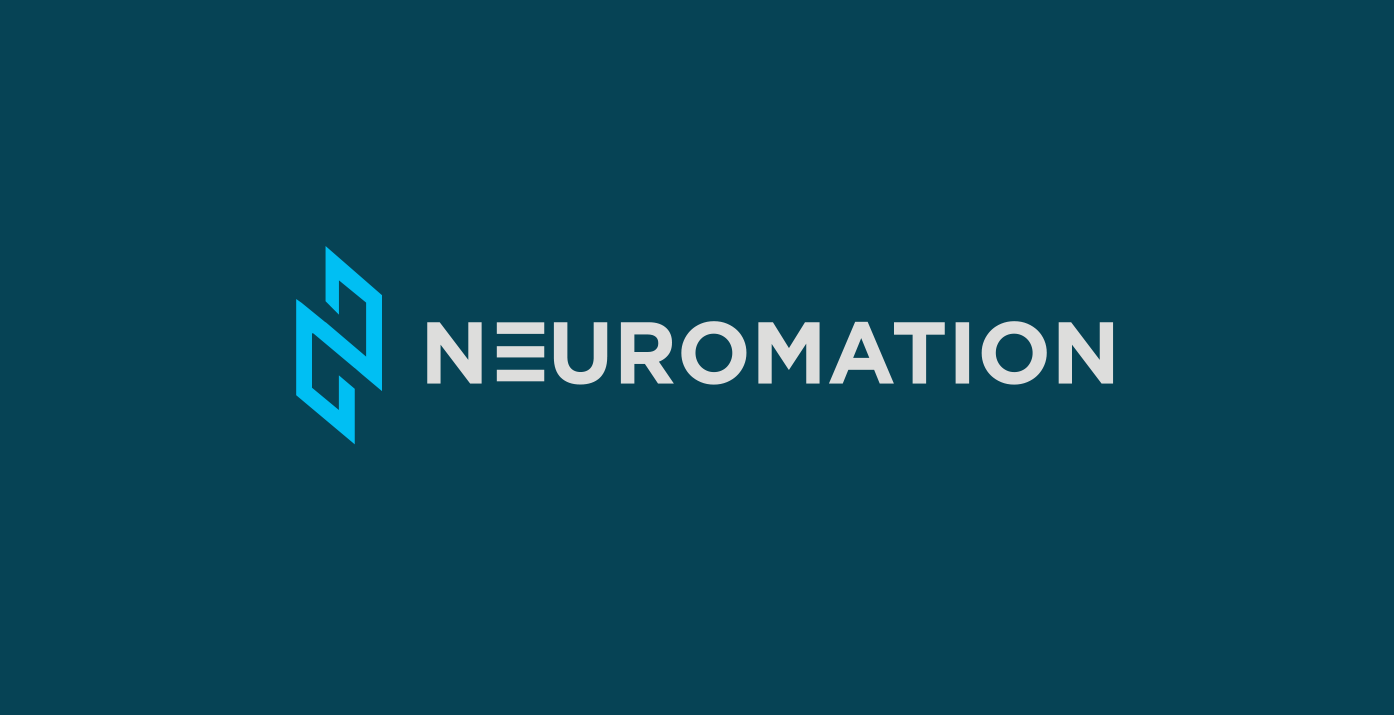 This is a sponsored guide and does not represent investment advice from CryptoCompare. Please do your due diligence when dealing with any Initial Coin Offering and never invest more than what you can afford to lose.
In this new digital civilization, Artificial Intelligence (AI) is becoming essential to modern operations. AI has already conquered many aspects of finance, from prediction markets to high-frequency trading. These days, even hedge funds trade billions of securities in a fraction of a second using AI technologies. However, these technological advancements produced new challenges, particularly, the availability of well-labelled and unbiased data to support the AI learning process. This specific issue has stunted the adoption and growth rate of AI due to the prohibitive cost of converting data, providing required computational power for learning, and talent supply.
What is Neuromation?

Neuromation offers a unique solution that aims to unite the market resources, the scientific community and private/commercial entities into a combined environment, the Neuromation Platform. To solve the data problem, the company will focus on synthetic datasets that have been proven to provide appealing results. Using synthetic datasets in machine learning will further reduce the cost of implementation and will enable widespread AI adoption.
How does it work?
Neuromation is an award-winning tech startup. The company took 3rd place in the prestigious d10e Investor's Conference for its innovative synthetic dataset solution. The goal is to create a cost-effective learning environment for training and distributing neural networks. Neuromation is set to apply synthetic data and dynamic modelling in industrial applications for monitoring and predicting factory or shipping operations in real time using computer vision.
Employing the practice of distributed computing, powered by blockchain-based proof-of-work tokens, Neuromation is set to transform the AI model development. The platform enables researchers, engineers, and designers to create virtual worlds where AI algorithms cannot only be trained on stimulate sensory inputs, but also allows computers to teach other computers to perceive. These synthetic worlds train AIs on live models and possess a virtually infinite supply of well-labelled training data.
The whitepaper explains:
"Imagine a place where you can go and easily address all requests to acquire AI capability. A vendor will create the data generator for you, then a group of Neuromation Nodes will use the generator to quickly create a massive virtual dataset. You can then select a set of Deep Learning architectures to train on that data. Then another group of Neuromation Nodes will do the training in record time."
Based on recent tests in the retail industry, Neuromation technology has helped users achieve a 95%+ accuracy in inventory recognition.
Token and ICO
The platform's ecosystem is driven by Neurotokens (NTK). The token facilitates one-click exchanges of values on the platform and is currently being offered to early adopters and investors.
Neuromation will be holding its ICO on the 7th of January, 2017. The ICO token supply represents 60% of the total token supply, so there will be a total of 60,000,000 tokens available, for 0.001 ETH each at the offering. The ICO funding cap is 60,000 ETH and is expected to end on the 15th of February, 2017 or when the funding cap is reached. Any unsold tokens will be burned.
To learn more about Neuromation please visit the Token Sale Page, Website, Blog and Twitter.
This website is only provided for your general information and is not intended to be relied upon by you in making any investment decisions. You should always combine multiple sources of information and analysis before making an investment and seek independent expert financial advice.
Where we list or describe different products and services, we try to give you the information you need to help you compare them and choose the right product or service for you. We may also have tips and more information to help you compare providers.
Some providers pay us for advertisements or promotions on our website or in emails we may send you. Any commercial agreement we have in place with a provider does not affect how we describe them or their products and services. Sponsored companies are clearly labelled.