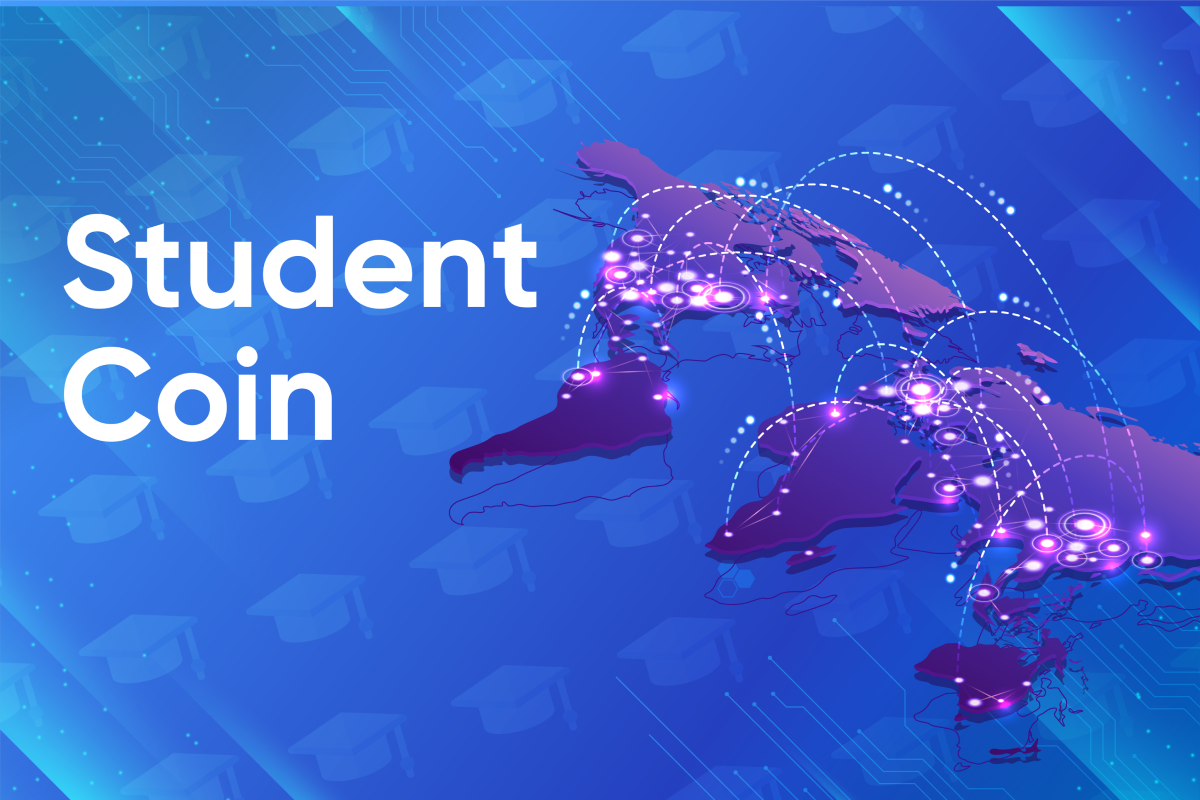 Students are the future, as they are the next generation of employees, entrepreneurs, and inventors that will help Humanity progress. To improve their knowledge, they need to attend universities that provide them with the resources they need to learn.
These resources involve knowledgeable teachers, qualitative researchers, programs, international collaborations, research infrastructure, and more. All of these resources are paid for through donations and tuition fees, which have gotten so high they are becoming a problem.
A lot of families have to take out loans to afford a college education. These student loans have snowballed into a $1.5 trillion problem, with Brookings citing 42 million Americans – or one in every eight – having student loan debt. Reducing tuition fees would lead to a lower budget and reduce quality.
While bank loans have so far been the solution, our economy has seen banking services lose people's trust, with some now questioning whether taking out huge student loans is worth the education being provided. A better alternative seems to have quietly been launched at the beginning of 2018, as an educational token for the Student Investor's Club at the Kozminski University in Warsaw.
The Launch of the 'Student Coin' Project
The Student Coin project was launched as an educational resource. Originally named "ALK Student Coin" It was initially distributed among club members. Its initial goal was to help students learn and it had no website or whitepaper.
It was so successful it soon reached 2,000 users (at 200 universities) in 18 countries,. Growing through a network of universities, just like Facebook, the team decided to drop the "ALK" from the project name -- in the same way that Facebook dropped the "The" to improve its branding -- and subsequently launched a website to prepare an educational panel.
That educational panel is now live on Student Coin's website and helps anyone to learn about the principles of blockchain technology, cryptocurrencies, and cybersecurity. The project has since then kept on growing and connected with professionals from some of the top schools in the world, including the London School of Economics, New York University, and Harvard University.
It grew from a tool used to educate students to a portal allowing them to issue their own tokens. Student clubs, corporations, and other individuals can now easily use the Student Coin platform to learn about the cryptocurrency ecosystem and sell tokens to crowdfund for a new project.
Understanding the STC Token
The Student Coin blockchain project makes it possible for students, clubs, organizations and other individuals to issue six types of tokens:
Personal tokens – tokens tied to a single user;

Organizational tokens - tokens issued tied to an organization;

Startup tokens – tokens used to crowdfund a startup and reward its users with usability;

Decentralized finance (DeFi) tokens – assets that allow users to perform various financial services without the involvement of third parties;

Corporate tokens - assets dedicated to a single company;

Non-fungible tokens (NFTs) – unique tokens that, thanks to the use of blockchain technology, cannot be replicated and allow for easy ownership verification.
These tokens can be purchased with STC tokens. They can be exchanged, used to crowdfund projects, and more. As Student Coin focuses on the world's students, they can issue their own personal tokens and sell them to STC holders.
The sale helps them raise the money they need to pay for tuition. After the students graduate and find a job, part of their salary is then used to repay the funds STC holders loaned them. This allows students to avoid bank loans while helping STC token holders make a profit on their investment.
While the main focus is on students, entrepreneurs can also use the platform as the same principles apply. STC token holders are able to vote on government proposals associated with the project's development.
The Student Coin Ecosystem
It's worth noting that the Student Coin platform isn't just about crowdfunding. Registering on Student Coin's website gives users access to the STC wallet, where they can store various crypto assets (including STC-based tokens). These tokens are issued through the platform itself.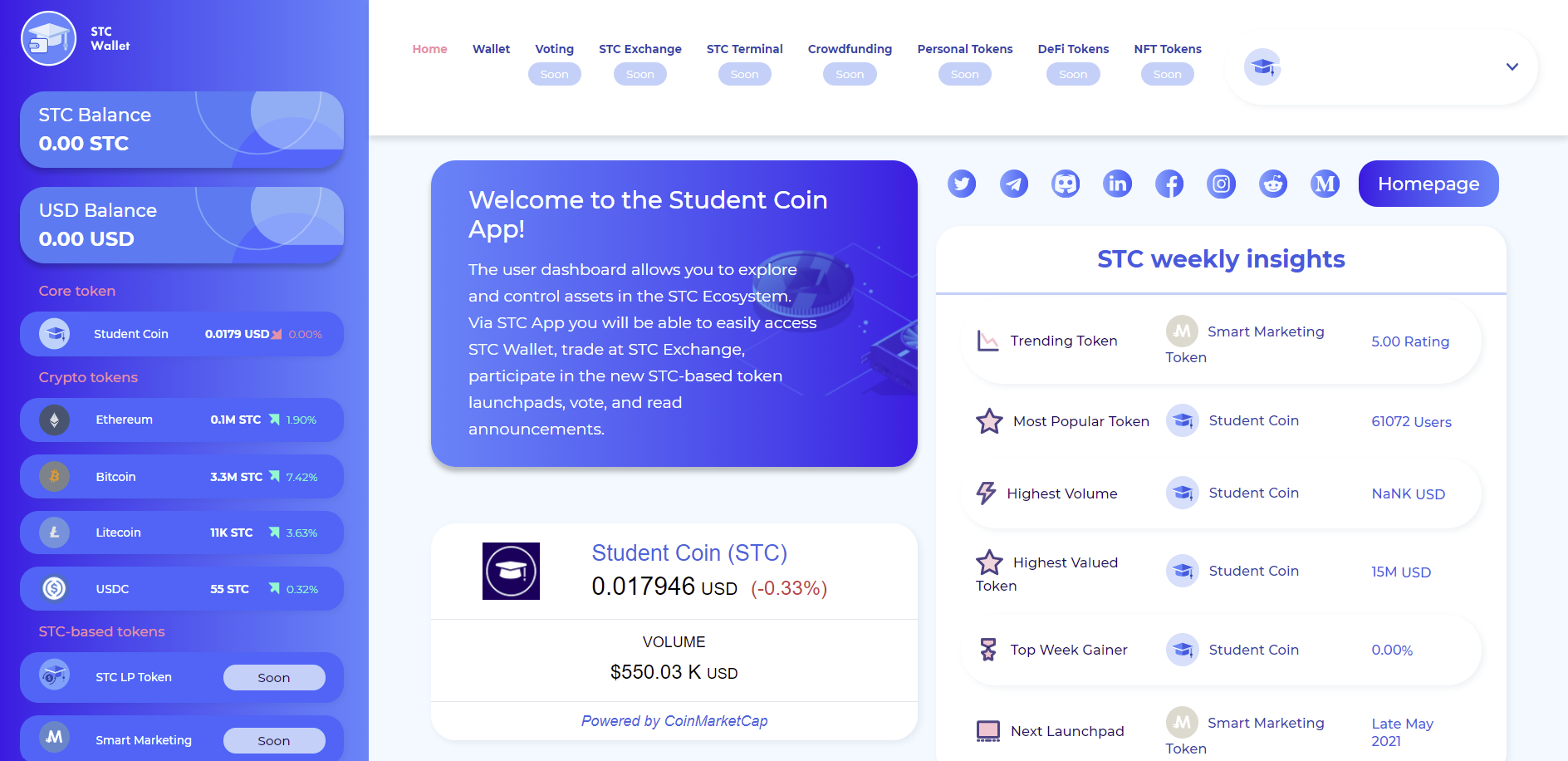 It's possible to stake STC tokens through the Student Coin platform and earn a return on their holdings via the trading fees generated on the STC Exchange.
(Staking is a process that allows token holders to actively participate in transaction validation on the network. It's less resource-intensive than mining and often involves locking in funds to receive rewards.)
On top of that, it's possible to exchange STC-based tokens on the STC Exchange The exchange is set to be launched in the third quarter of this year and will allow token holders to buy and sell STC-based tokens, greatly improving their liquidity.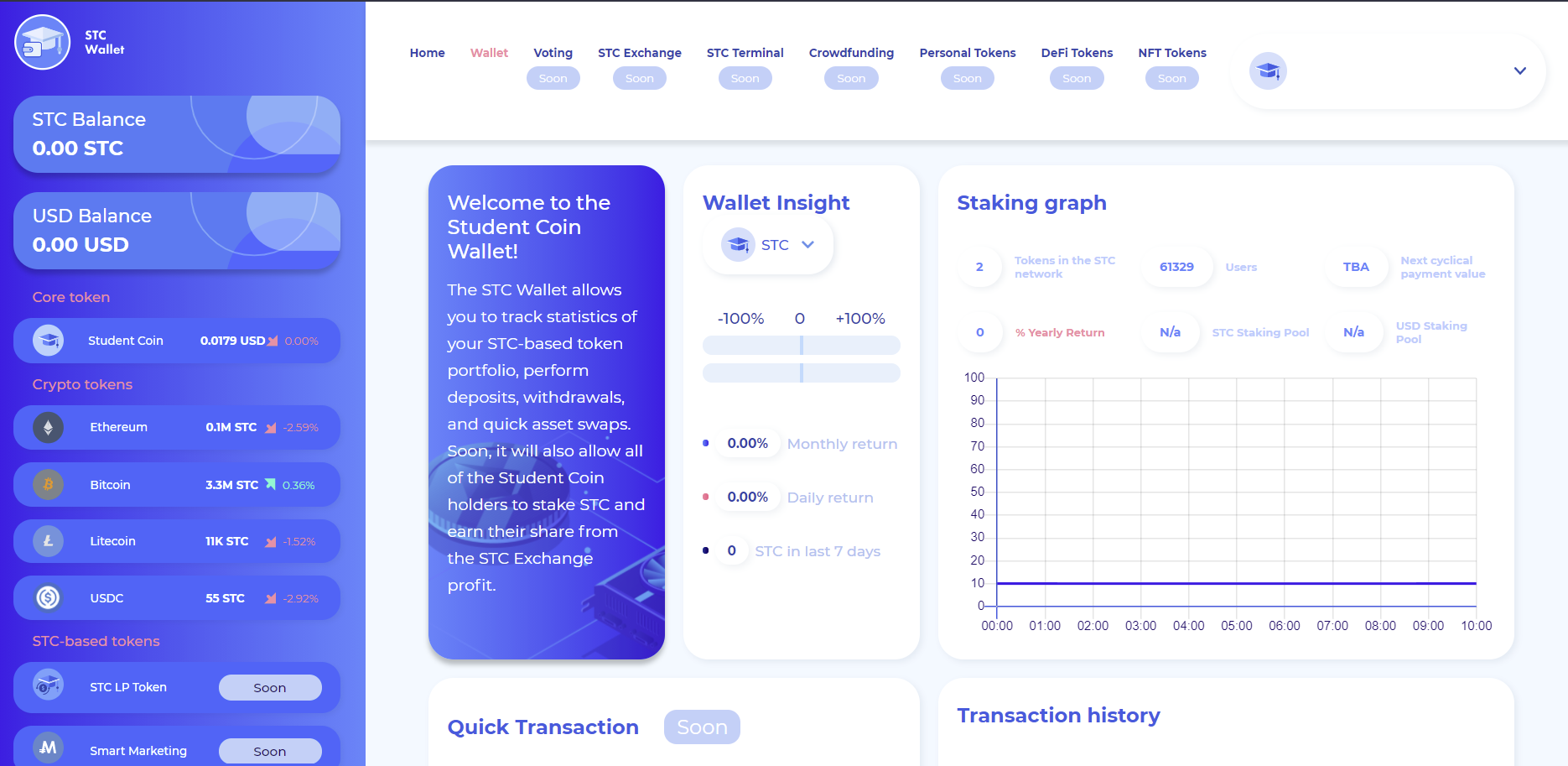 These tokens will be issued on the STC Terminal, an easy-to-use platform helping students bypass complicated token issuance procedures so they can focus on their studies while learning about crypto assets and blockchain technology.
As mentioned above, there's an educational panel providing users with relevant information on the cryptocurrency ecosystem.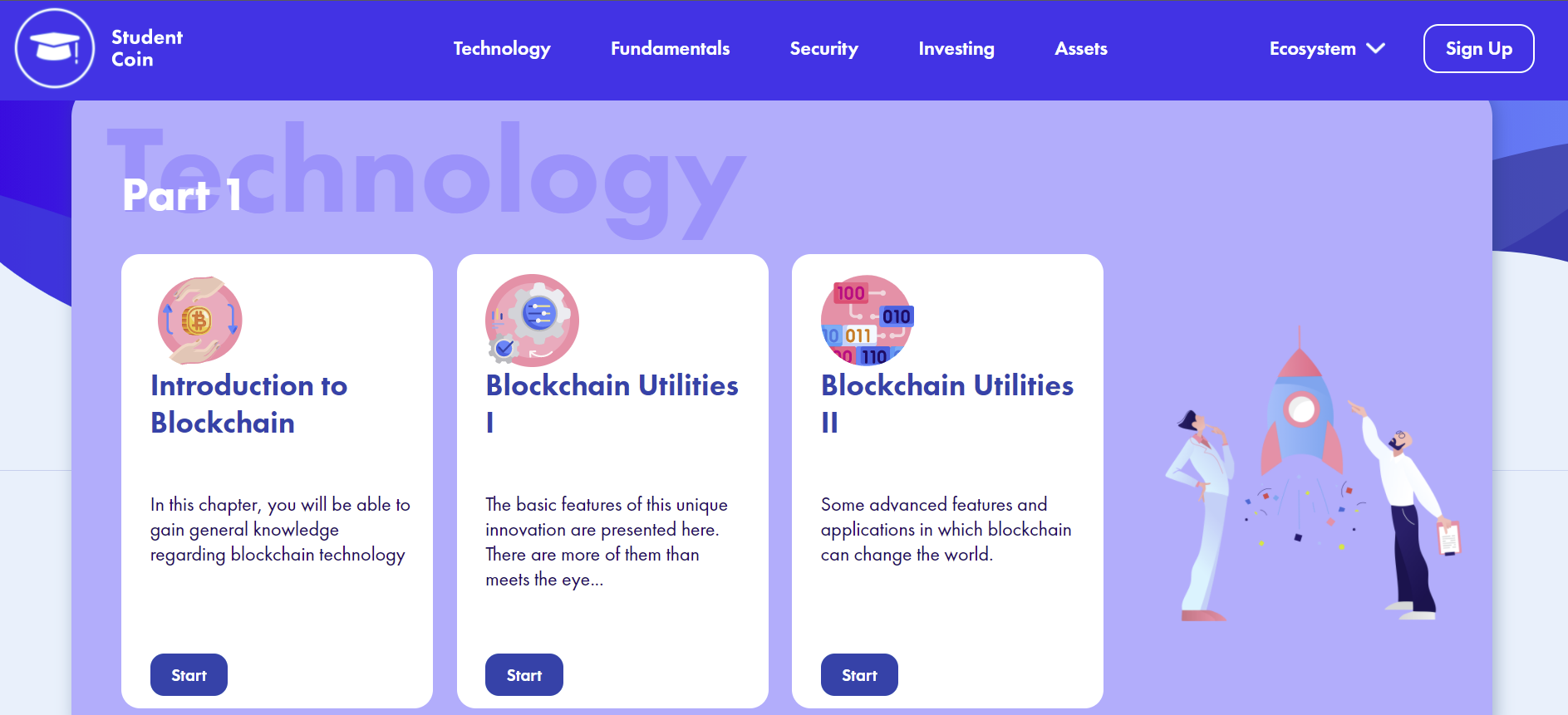 The STC Token ICO
The STC token is currently being sold through an initial coin offering (ICO). The token sale started in February and will last until April 30th.  The team behind the project has already raised $13 million through a series of funding phases, and with each finished phase, the price of the tokens being sold raises by $0.0002.
Each phase has a $500,000 hard cap. Joining the ICO allows investors to access the token early and can have other benefits. Through a unique referral link, investors can earn 20% of the Ethereum (ETH) invested by people who sign up via their referrals, alongside 30% of their STC purchases. Referrals get an additional 5% on their purchase.
It's worth noting that, on the open market, the price of the STC token has already started surging. While during the token sale STC tokens were being sold for a little over $0.01, on Uniswap, Waves Exchange, Kanga Exchange, and CoinTiger they are now trading at $0.02128.
Who's Behind STC Coin?
Behind the project is a team of 44 people from 12 different countries, expanding the usability of crypto assets and creating a solution to student loan debt problems students are dealing with.
The team has professionals from several institutions, including the former CTO of IBM for Europe and the president of the Harvard University Club of Poland. Professionals from Kozminski University, Stanford University, and more are on the team. Student Coin's CEO and founder Wojciech Podobas has written two books on finance and cryptocurrency.
In the future, the project is going to launch the STC Terminal, the STC Exchange, and also further develop the STC App, all while listing the token on major cryptocurrency trading platforms. The STC token itself will also be forked into a faster Ethereum-based version.
Further down the line, according to Student Coin's roadmap, is the launch of a decentralized STC Exchange and STC Parachains.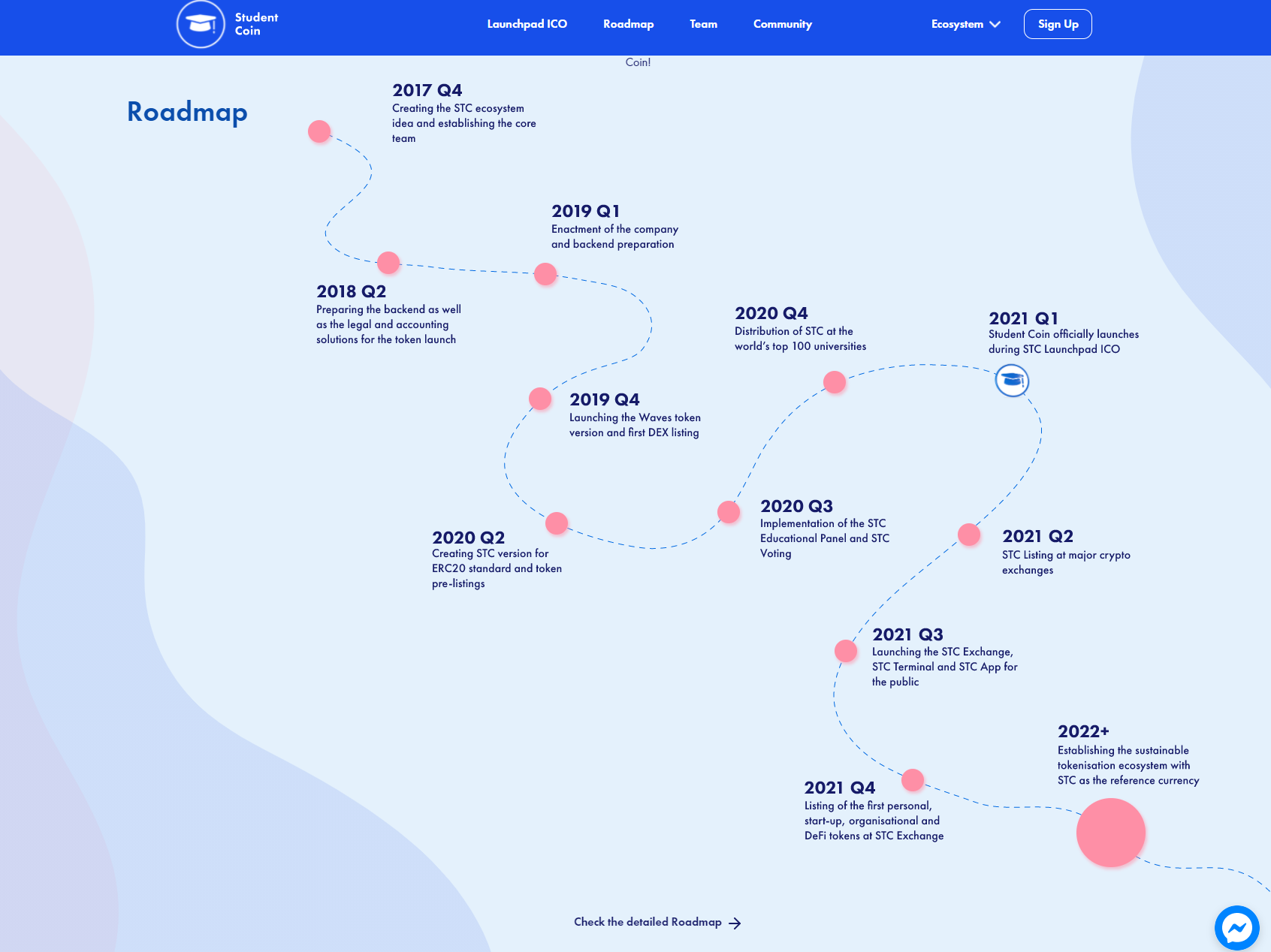 If the project has caught your attention, you can still join the STC token ICO. 89 phases have been completed and tokens are still being sold below market price, at little over $0.016. 
This is a sponsored story. Its content does not constitute financial advice. Please remember that the value of investments, and any income from them, can fall as well as rise so you could get back less than you invest. If you are unsure of the suitability of your investment please seek advice.
This website is only provided for your general information and is not intended to be relied upon by you in making any investment decisions. You should always combine multiple sources of information and analysis before making an investment and seek independent expert financial advice.
Where we list or describe different products and services, we try to give you the information you need to help you compare them and choose the right product or service for you. We may also have tips and more information to help you compare providers.
Some providers pay us for advertisements or promotions on our website or in emails we may send you. Any commercial agreement we have in place with a provider does not affect how we describe them or their products and services. Sponsored companies are clearly labelled.