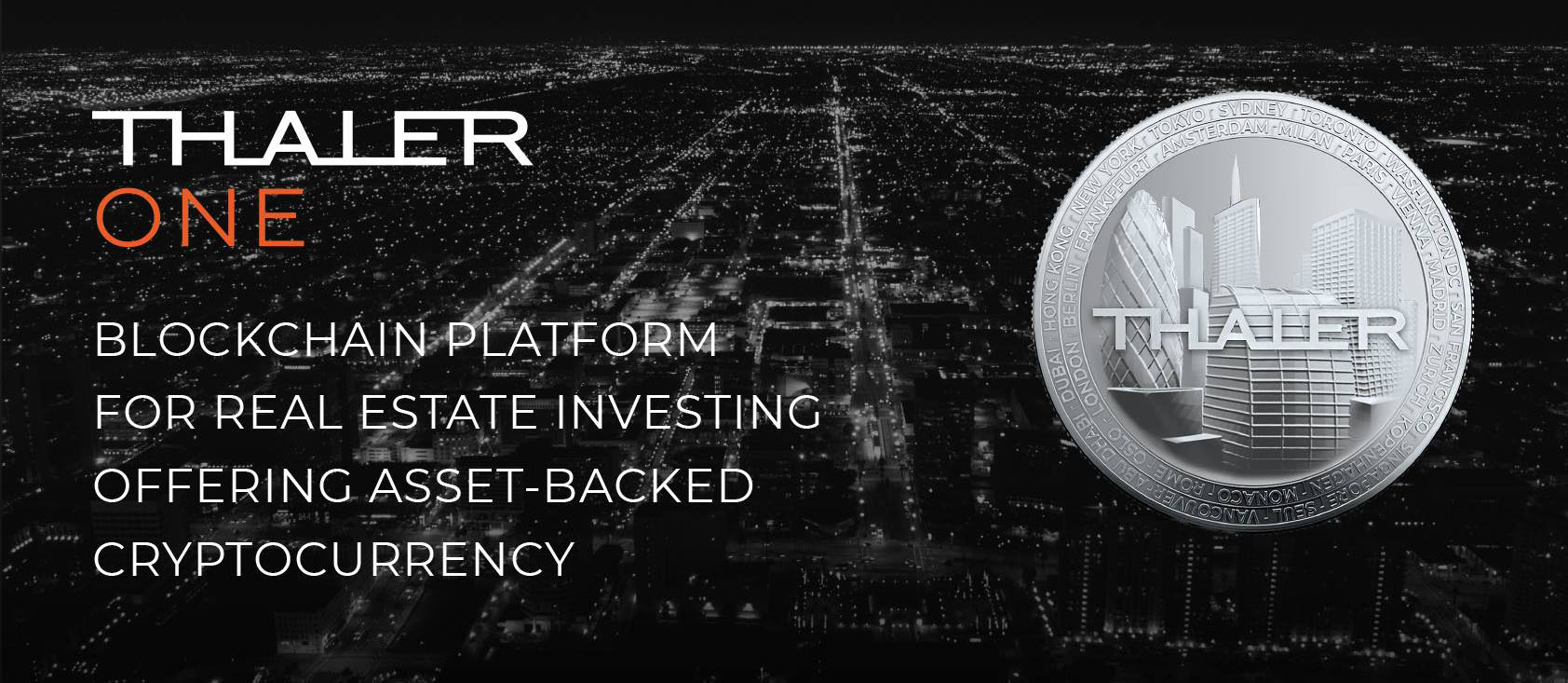 This is a sponsored guide and does not represent investment advice from CryptoCompare. Please do your due diligence when dealing with any Initial Coin Offering and never invest more than what you can afford to lose.
Real Estate is one of the most attractive investment vehicles out there but it's often unattainable for the vast majority of the population, who cannot afford to commit large sums of money in a single investment. There is still no significant exposure to real estate opportunities in early stages of development for smaller investors, making real estate investment an extremely centralized practice, available only to a few large investors.
While large and highly lucrative deals can only be accessed by big investors due to the steep capital requirements of the global real estate industry, smaller investments are usually made through professionally managed funds or investment schemes, which acquire assets, pool them into portfolios and manage them on behalf of investors.
This hands-off approach poses a problem for smaller investors, who cannot manage their assets directly, and must instead rely on the promises made by fund managers. Thaler.One hopes to change this paradigm with their disruptive solution and allow smaller investors to actually participate in the real estate industry.
What is Thaler.One
Thaler.One is a decentralized investment vehicle, designed by a team of real estate and investment banking professionals. The company aims to cut out the 'middleman' and allow small investors to buy real estate in or outside of their region and to manage their assets in a cost-effective and independent manner, by combining professional real estate investing tools with blockchain technology.
To achieve this, the company plans to build a real estate investing platform and issue tokens backed by tangible real estate assets using Ethereum smart contracts, giving investors an opportunity to participate in early-stage deals, whether it is individually or together with other small investors in a fund managed by Thaler.One. The Founder and CEO of Thaler.One, Will Andrich, stated:
"By tokenizing traditional real estate assets – historically, less volatile than cryptocurrencies and gold – Thaler.One plans to open the international property market to wider range of private investors and provide these investors with a way to diversify and rebalance portfolios, without having to leave the cryptocurrency ecosystem."
The Thaler.One Plan
Initially, there will be a funding round by the founders along with a private sale to a limited number of investors. The first stage will include the concept development and testing, creation of the platform, legal structuring, and marketing.
The second stage (pre-sale) will start right after the first stage is completed. During the Presale stage, investors will have the opportunity to purchase Thaler tokens, proceeds from which will be used to acquire a portfolio of real estate assets for a further operational activity of the company.
Approximately 3 months after the pre-sale, the ICO will take place. At this stage, the initial real estate acquisitions will be made and investors will be able to evaluate the quality of the assets and their performance. The funds raised during the ICO will be used to acquire more real estate assets, at which point the company will start to establish itself as a real estate investment vehicle with a diversified portfolio of assets.
6 months after the pre-sale, Thaler.One will issue Thaler.Block tokens (aimed at individual investors) that will represent rights over specific tangible properties in the platform. This process is called 'tokenization' of assets. At the same time, the company will launch an internal exchange where tokens can be traded, which will facilitate their liquidity.
Additionally, the company will also create a marketplace where real estate investors and agents can raise capital or sell their properties in the most cost-effective way through 'tokenization' of their assets into additional Thaler.Block tokens. Thaler.Block tokens will provide their holders with "more flexibility in selecting specific properties for their portfolios, matching their risk-reward profiles and also give them a proportional share of the income these properties generate", the white paper explains.
The company commits to fully prescreen all properties and projects before being offered to investors. Also, a percentage of the Thaler.Block total token supply will always be in the company's hands, therefore, the company will not offer assets for tokenization in which it is not ready to invest on its own.
Thaler investors will receive returns from the rental income and capital gains, from re-sale of real estate assets, and also income for 'tokenization' of assets for third-party real estate property and project owners. The company legal structure aims to be compliant with EU laws, as the white paper reads:
"To ensure meeting the EU law requirements, Thaler.One will be managed and operated in accordance with the AIFM Directive, limiting discretionary rights of the project founders and thus improving the level of rights protection of Thaler token investors. Thaler token is a security token, for which we plan to file a notice within SEC."
Thaler Token and ICO
Thaler tokens will entirely comply with the ERC-20 standard and will be backed by real estate assets. The tokens will provide its holders with current income from real estate and income from services offered through the Thaler.One marketplace. Thaler tokens will be sold during three different stages:
Private Sale

| Up to US$3 million from a limited number of participants/strategic partners. Further capital commitments to participate in Stage 2 and Stage 3 sales will be required.
Presale

| 1 Thaler = US$1. Softcap US$30 mln, Hardcap US$50 mln. For the first US$5 mln there will be a 7% discount and for the next US$10 mln a 5% discount.
ICO

| 1 Thaler = US$1. Softcap US$50 mln, Hardcap US$100 mln. No discounts will be offered in the ICO stage.
Links
To learn more about Thaler.One visit their Website, Twitter, Facebook or read the White paper.
This website is only provided for your general information and is not intended to be relied upon by you in making any investment decisions. You should always combine multiple sources of information and analysis before making an investment and seek independent expert financial advice.
Where we list or describe different products and services, we try to give you the information you need to help you compare them and choose the right product or service for you. We may also have tips and more information to help you compare providers.
Some providers pay us for advertisements or promotions on our website or in emails we may send you. Any commercial agreement we have in place with a provider does not affect how we describe them or their products and services. Sponsored companies are clearly labelled.