The Best Bitcoin and Crypto books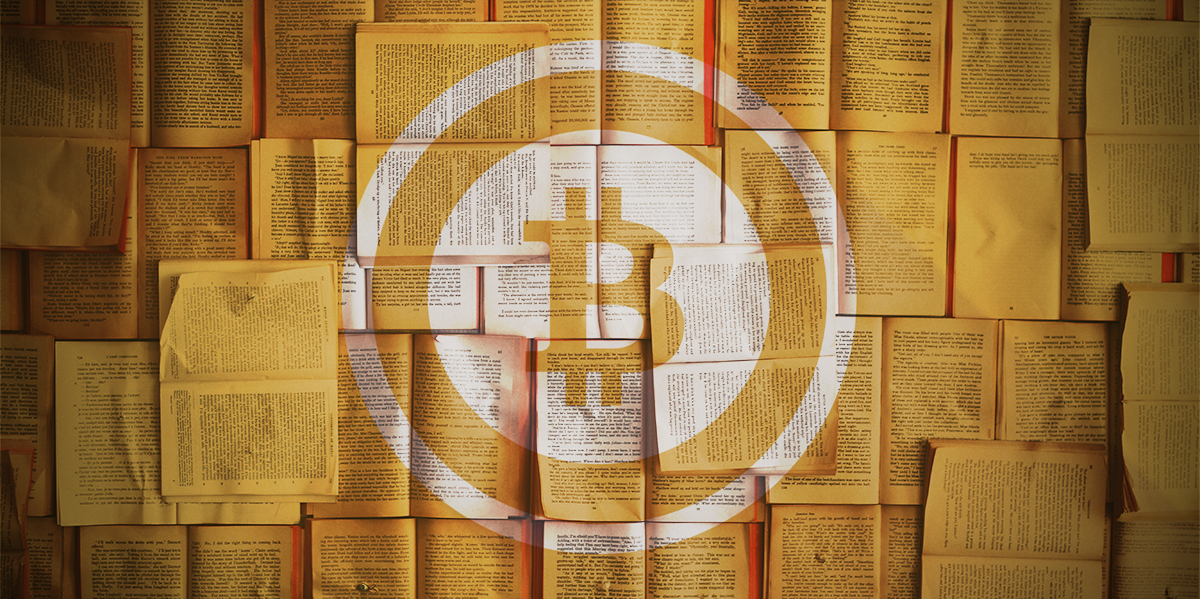 Beginning with Bitcoin (BTC), there are now over 2,000 digital assets and most of them have been developed on a blockchain or some other type of distributed ledger technology (DLT). Many books have been written to help readers gain a better understanding of how decentralized cryptocurrencies were created and their most commonly proposed use cases.
Because the development of blockchain-based digital currencies is conceptually different from how fiat currencies have been created and issued, it can be challenging for newcomers to make sense of important crypto-related topics such as mining, hashrates, and consensus protocols including proof-of-work (PoW) and proof-of-stake (PoS).
 Our Picks
Digital Gold - Nathaniel Popper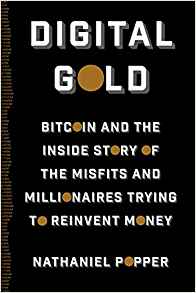 Popper, a technology reporter for the New York Times, is well-known in the crypto space for being the author of "Digital Gold: Bitcoin and the Inside Story of the Misfits and Millionaires Trying to Reinvent Money."
Popper's book reveals the conversations Bitcoin's pseudonymous inventor, Satoshi Nakamoto had with other key people such as Hal Finney - who also played an important role in the cryptocurrency's early development.
Digital Gold provides readers a comprehensive overview of how Bitcoin was created and the notable conversations that led to the growth in adoption of blockchain technology. Popper's book also explains in detail the events that transpired when the now-defunct crypto exchange Mt. Gox was hacked. The book also covers how the underground Silk Road was established and operated before being taken down by authorities due to the large number of illicit activities carried out through Silk Road's internet-based black markets.
The Bitcoin Standard - Saifedean Ammous
One of the most frequently cited books by crypto enthusiasts, "The Bitcoin Standard: The Decentralized Alternative to Central Banking", helps readers gain an in-depth understanding of  the history and evolution of money.
Written by Dr. Saifedean Ammous, a Bitcoin maximalist and an economics professor at the Lebanese American University the book takes the reader on a sweeping arc through financial history. Arguing that nations' adoption of 'sound money' has been the primary motor of economic progress and success, this passionately argued book will help readers gain an appreciation of bitcoin in historical context.
Ammous discusses the potential role of Bitcoin in facilitating global economic growth, trade, culture, and achieving international peace and argues that Bitcoin is capable of becoming a globally recognized store-of-value (SoV) - instead of just a currency or medium-of-exchange (MoE).
 Cryptoassets: The Innovative Investor's Guide to Bitcoin and Beyond - Chris Burniske and Jack Tatar 
 Those looking to invest in digital assets may first want to read "Cryptoassets: The Innovative Investor's Guide to Bitcoin and Beyond."
Authored by Chris Burniske, partner at venture capital firm Placeholder, and Jack Tatar, the managing partner at Doyle Capital Management, the Cryptoassets book offers readers a long-term perspective on investing. In addition to providing important information regarding the fundamentals of trading and investing in cryptoassets, Burniske and Tatar's book discusses the impact of regulations, speculation, and volatility on digital assets.
Mastering Bitcoin - Andreas Antonopoulos
"Mastering Bitcoin: Unlocking Digital Cryptocurrencies" by renowned Bitcoin advocate Andreas Antonopoulos is considered by many in the crypto community to be one of the best books ever written on how the Bitcoin protocol was designed to work. Having studied distributed systems in the early 1990s and experiencing the rise of the internet during the dotcom era, Antonopoulos offers key insights and in-depth explanations of advanced Bitcoin concepts in his book, Mastering Bitcoin.
Antonopoulos' recent book "Mastering Ethereum" takes a similar look at Ethereum, its technicals, and its growing ecosystem.
The Internet of Money - Andreas 
Antonopoulos
Antonopoulos has also authored several other popular books on Bitcoin and the crypto industry including "The Internet of Money" (Volume 1 and 2). As described in the book's preview section, The Internet of Money explains "the how of Bitcoin." As one of the most frequently referenced books on cryptocurrencies, The Internet of Money also "delves into the why of Bitcoin." In this two-part series, Antonopoulos "examines and contextualizes the significance of Bitcoin through a series of essays." In these essays, Antonopoulos explains why "Bitcoin is a financial and technological evolution with potential far exceeding the label 'digital currency.'"
The Age of Cryptocurrency - Michael Casey, Paul Vigna
 ​
"The Age of Cryptocurrency: How Bitcoin and the Blockchain are Challenging the Global Economic Order" is among the most highly recommended books for people who are just beginning to learn about digital assets. Written by Michael Casey, a former Wall Street Journal columnist and current board advisor at Coindesk, and Paul Vigna, a reporter at the Wall Street Journal, The Age of Cryptocurrency helps readers analyze Bitcoin's past and present state of development and offers a very clear explanation of how Bitcoin works. The books also provide a comprehensive analysis of the different use cases for blockchain and crypto-related technology.
This website is only provided for your general information and is not intended to be relied upon by you in making any investment decisions. You should always combine multiple sources of information and analysis before making an investment and seek independent expert financial advice.
Where we list or describe different products and services, we try to give you the information you need to help you compare them and choose the right product or service for you. We may also have tips and more information to help you compare providers.
Some providers pay us for advertisements or promotions on our website or in emails we may send you. Any commercial agreement we have in place with a provider does not affect how we describe them or their products and services. Sponsored companies are clearly labelled.