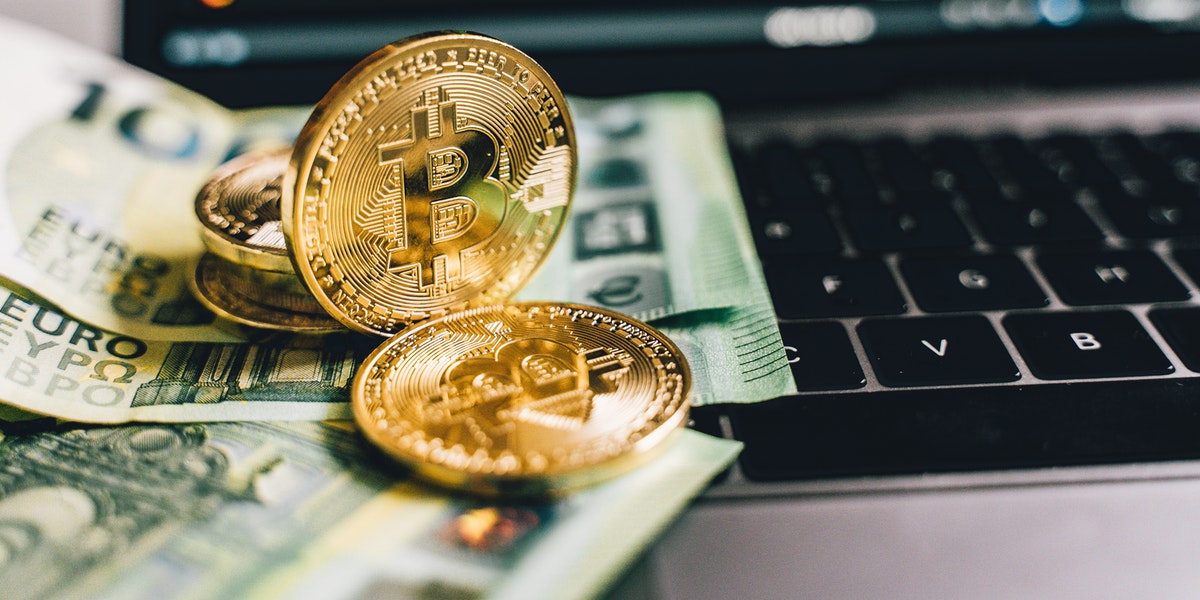 The first Bitcoin transaction occurred days after the cryptocurrency was created to test how the blockchain worked. From that point on, BTC evolved to see its first commercial transaction months later: a now-famous pizza purchase.
The first Bitcoin block – called the genesis block – was mined on January 3, 2009, by the cryptocurrency's pseudonymous creator Satoshi Nakamoto. On January 12, the first Bitcoin transaction was made, involving Nakamoto and Hal Finney, a cypherpunk that worked with the PGP Corporation developing a leading encryption product.
This article will dig into the history behind both the first-ever BTC transaction and the first commercial transaction made using the cryptocurrency. Hopefully, by the end of it, you'll have a better understanding of how Bitcoin picked up steam.
Story of The First Bitcoin Transaction
The first Bitcoin transaction involved moving 10 BTC which was sent from Satoshi Nakamoto to Hal Finney, who had downloaded the Bitcoin software the same day Nakamoto released it.
According to a forum post by Finney himself, he was the first person to run the Bitcoin software after Nakamoto. He started mining on "block 70-something," suggesting that by then, the cryptocurrency's pseudonymous creator had already mined 70 blocks, each with a 50 BTC reward attached to it.
After some correspondence, Satoshi Nakamoto sent Finney 10 BTC to test whether the Bitcoin network worked. The transaction was successfully processed and cost 0 BTC, as at the time, there was no demand for space on the blockchain's blocks, so the transaction cost nothing. Finney wrote:
The 10 BTC sent at the time were worthless, as the first bitcoin transaction wasn't made with any type of commercial value. It did, however, help fix some bugs on the Bitcoin software in its early days.
"I mined block 70-something, and I was the recipient of the first bitcoin transaction, when Satoshi sent ten coins to me as a test. I carried on an email conversation with Satoshi over the next few days, mostly me reporting bugs and him fixing them."
The transaction, made on block 170, was forever recorded on the blockchain, and gives us one of the few wallet addresses Nakamoto is known to have used. The cryptocurrency's pseudonymous creator is well-known for being careful with his privacy, so much so his identity has never been discovered.
Finney revealed that while Satoshi's true identity has since become a mystery, he believed at the time he was "dealing with a young man of Japanese ancestry who was very smart and sincere."
In the days that followed that transaction, Finney mined a few blocks, but stopped doing so as it made his computer hot and he was bothered by the fan trying to cool it, according to his post.
Finney then heard about Bitcoin in late 2010 and was surprised to find out that it had monetary value by then. He recovered his old wallet and moved the coins to an offline wallet where he hoped they would be worth something to his heirs.
The cryptographer tragically passed away in 2014 as a result of complications with ALS later on, and the Alcor Life Extension Foundation cryopreserved his body.
Some believe Hal Finney was Satoshi Nakamoto, as he was the first person to run Bitcoin right after Nakamoto, and lived close to a Japanese-American named Dorian Nakamoto, which Newsweek quoted in an investigation as saying he was "no longer involved in that [Bitcoin]" before adding he could not discuss it.
Dorian, later on, claimed he "did not create, invent or otherwise work on Bitcoin." Some believe Finney used Dorian as an inspirational pseudonym to create Satoshi Nakamoto, as the cryptographer retired from the PGP Corporation in early 2011, while Nakamoto retired from the cryptocurrency community in April of that year.
Bitcoin's First Commercial Transaction
Bitcoin's first commercial transaction would be made on May 22, 2010 when Bitcoin was a little over a year old. Through a post on the popular Bitcointalk forum – the same forum Satoshi and Finney frequented – developer Laszlo Hanyecz created a post offering 10,000 bitcoins "for a couple of pizzas."
Hanyecz's offer was for two large pizzas so he could have some leftovers, and the pizzas didn't even have to be ordered and could instead be homemade – he just wanted pizza.
The forum post was created on May 18 and met with some skepticism. Getting the transaction through involved disclosing his location to someone else on the forum, which raised some red flags for other forum members.
By May 21, Hanyecz asked whether anybody would buy him the pizza and questioned whether the bitcoin amount he was offering was too low. The developer noted it "would be interesting if I could say that I paid for a pizza in bitcoins."
On May 22, he confirmed the transaction was a success, saying he wanted to "report that I successfully traded 10,000 bitcoins for pizza." He then added pictures of the now-famous pizza pies: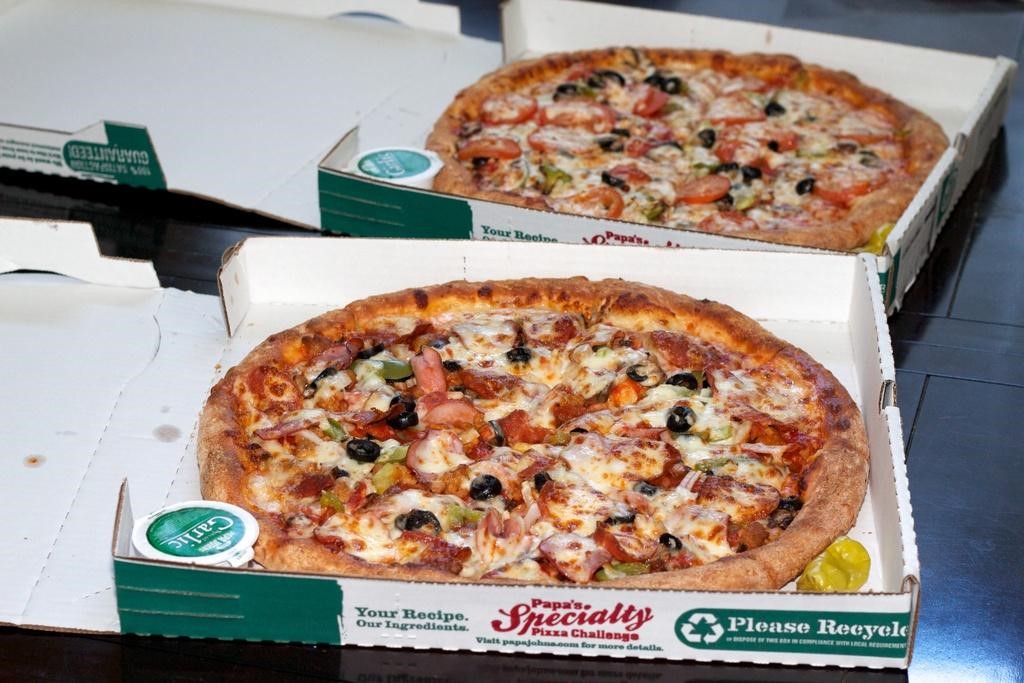 A user soon noted a "great milestone was reached." In the years that followed, the price of bitcoin would skyrocket to the point the first commercial transaction started being celebrated every year by the community in what's known as the "Bitcoin Pizza Day."
Both pizzas, assuming a $50,000 price – less than BTC's all-time high - would have cost a whopping $500 million. At the time of the developer's post, one user commented that 10,000 BTC was "quite a bit" as the funds could be sold on an exchange for $41 at the time.
The First Bitcoin Transaction and BTC's Use Cases
 These first Bitcoin transactions highlight that the cryptocurrency has three main use cases that often overlap each other and have attracted millions of people throughout the world. Bitcoin can mainly be used as a:
Speculative asset

Medium of exchange

Store of value
The cryptocurrency's use as a speculative asset attracted interested investors who saw it as a way to get rich quick. Because of bitcoin's limited supply, demand ultimately led to a price rise that attracted even more speculators.
Its limited supply coupled with other characteristics – including the security of its network and the open nature of the blockchain – attracted investors looking to use it to store value amid heightened inflation fears. These investors have included publicly traded firms such as electric car maker Tesla and business intelligence firm MicroStrategy.
Bitcoin also grew because of its use as a medium of exchange. Some of the larger marketplaces using it in its early days were based on the darknet. In them, BTC was used to buy and sell all sorts of illicit goods.
 These platforms marked a page in BTC's history, but over time legitimate commerce took over, to the point illicit transaction make up a fraction of bitcoin's total transaction volume nowadays.
Because Satoshi Nakamoto and Hal Finney tested Bitcoin in its first-ever transaction, and because Hanyecz paid 10,000 BTC for two pizzas, companies like PayPal, MicrosTrategy, Tesla, Microsoft, Revolut, Square and many others have all embraced Bitcoin over the years.
This website is only provided for your general information and is not intended to be relied upon by you in making any investment decisions. You should always combine multiple sources of information and analysis before making an investment and seek independent expert financial advice.
Where we list or describe different products and services, we try to give you the information you need to help you compare them and choose the right product or service for you. We may also have tips and more information to help you compare providers.
Some providers pay us for advertisements or promotions on our website or in emails we may send you. Any commercial agreement we have in place with a provider does not affect how we describe them or their products and services. Sponsored companies are clearly labelled.