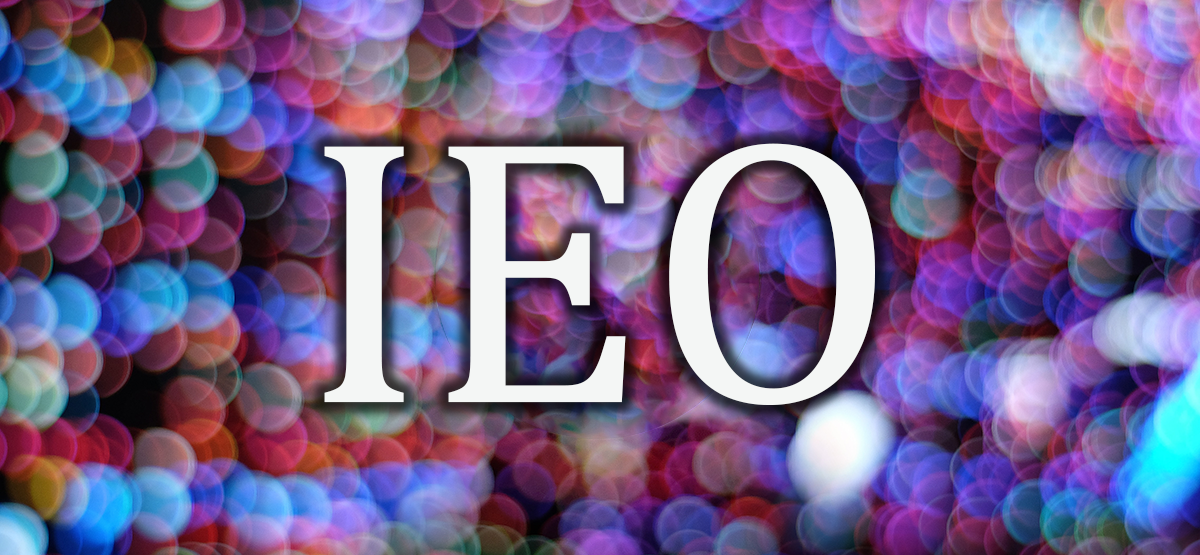 Blockchain-based cryptographic assets such as Bitcoin (BTC) and Ethereum's native token, Ether (ETH), are part of a rapidly evolving decentralized financial ecosystem. In addition to these two major digital assets, there are currently over 2,000 cryptocurrencies that have been traded on exchanges and over-the-counter (OTC) desks. 
Bitcoin, the world's first and most dominant blockchain-enabled cryptocurrency, was launched in January 2009 - after its pseudonymous creator Satoshi Nakamoto released the Bitcoin whitepaper on October 31, 2008. 
Raising Funds By Creating and Issuing Crypto Tokens 
While Bitcoin primarily serves as a decentralized medium-of-exchange (MoE) or a store-of-value (SoV), Ethereum allows users to build and deploy decentralized applications (dApps). Additionally, users can create and issue their own ERC-20 or ERC-721 compliant crypto tokens on the Ethereum network. 
In most cases, individuals and organizations develop their own tokens so that they can raise capital for their business which may involve building new products or introducing additional services. 
Billions of Dollars Raised Via Initial Coin Offerings (ICOs)
In order to raise funds for their projects, many blockchain startups have launched private and public token sales through a popular crowdfunding method, called initial coin offerings (ICOs). The majority of ICO campaigns allow users to purchase their crypto tokens with bitcoin or other major cryptocurrencies such as ether, bitcoin cash (BCH), litecoin (LTC), among others.
According to ICOdata, there were 875 different ICOs launched in 2017 and they raised a total of $6.22 billion. In 2018, ICOs generated approximately $7.81 billion through 1253 different token sales. In May 2019, a report from BitMEX's (the world's largest crypto derivatives exchange) research division revealed that the ICO market was down as much as 97% since May 2018.
ICO Market Down 97% in 2019, Initial Exchange Offerings (IEOs) Becoming Popular
BitMEX"s report also noted that only $40 million had been raised through ICOs so far this year (from January 2019 to May 2019). The exchange operator's researchers confirmed that an increasing number of crypto firms were looking to raise funds via initial exchange offerings (IEOs) - instead of launching ICOs.
IEOs Allow Projects to Conduct Token Sales through Established Exchanges
IEOs are also a type of crowdfunding event that allow crypto startups to raise capital to develop their products and cover operational costs. Unlike ICOs that are mainly conducted and managed by newly launched companies, IEOs are organized and facilitated by established cryptoasset exchanges such as Malta-based Binance.
In order to help crypto startups conduct IEOs, the Binance team has developed the Binance Launchpad, a platform that allows users to acquire tokens being offered by new projects. The tokens may be easily purchased by using funds that users may have in their exchange wallets. 
IEOs May Provide a Safer Environment for Crypto Token Investors
As noted by Binance's management, the ICO craze in 2017 "proved to be a very high-risk environment." A study performed by Satis Group revealed (in July 2018) that around 80% of ICOs launched during 2017 were scams. 
Unsuspecting investors have reportedly lost hundreds of millions of dollars due to ponzi schemes or other types of fraudulent schemes orchestrated under the guise of ICOs. In order to prevent these exploitative activities, IEOs aim to offer an improved type of crowdfunding method that may provide investors a safer environment for purchasing crypto tokens.
Exchanges Are "Staking" their Reputation Behind Crypto Projects
As explained by Binance's management, users may easily participate in an IEO by purchasing tokens (offered by crypto startups) by conducting transactions through their exchange wallets - which are accessible through a well-known trading platform's secure web-based interface. 
According to the Binance team, digital asset exchanges are "staking [their] reputation behind the projects" that are conducting IEOs via their platform. This, Binance claims, offers "a higher degree of trust" behind crypto projects and their tokens.
"Promise of an Immediate Userbase"
Other advantages of conducting token sales via an established crypto exchange include the "promise of an immediate userbase." This, according to Binance, which states that blockchain startups can save a significant amount of capital needed by a company's marketing department to raise awareness about their projects. 
In addition to saving costs related to independently managing their token sale, crypto firms may be able to devote more time and resources to actually developing the products and services they intend to offer. 
BitTorrent and Harmony Token Sales Successfully Conducted on Binance Launchpad
In late January 2019, peer-to-peer (P2P) file sharing program BitTorrent's (acquired by TRON) BTT token sale was successfully conducted via Binance Launchpad. Notably, the IEO-based BTT token sale ended in less than 15 minutes - with nearly 60 million tokens sold. 
Other notable IEOs carried out through Binance Launchpad include the Harmony (ONE) token sale. Harmony, a project that helps users trade fungible tokens, saw its token sale go live on May 27, 2019 - with 12.5% of its 12.6 billion maximum token supply being sold during its Binance Launchpad-based IEO.
IEOs May Become "Most Compelling Option" for Startups
The sharding-based Elrond network is among the latest projects to use the Binance Launchpad to conduct its token sale. Beniamin Mincu, the Founder of Elrond, told CryptoGlobe that while IEOs will likely not replace all ICOs, they may become the "most compelling option" for raising funds for blockchain startups. 
Other major crypto exchanges such as Huobi have also conducted initial exchange offerings (IEOs) in order to remain competitive in the rapidly evolving digital token economy. On March 27, 2019, Huobi's management announced that all 1.5 billion Top Network (TOP) tokens on offer had sold out in only 19 seconds. 
As explained by Huobi's management, their IEOs allow investors to "gain early access" to crypto tokens at below market prices. Huobi's representatives also claim that tokens are subjected to extensive screening processes so that only high-quality projects are chosen for token sales via Huobi Prime.
OKEx and Bitfinex Have Also Been Conducting IEOsOn June 27, 2019, digital asset trading platform OKEx revealed that Wirex, a crypto and fiat currency-based Visa card provider, would be conducting its IEO on the Malta-based exchange's Jumpstart platform. Wirex card holders may spend their cryptocurrency at all merchant outlets that accept VISA. 
One of the largest IEOs conducted this year by IFinex, Inc., the parent company of crypto exchange Bitfinex, managed to receive $1 billion in "hard and soft commitments" (in May 2019). After the successful private token sale, IFinex's management confirmed that it would not be conducting a public sale for UNUS SED LEO.
The price of the LEO token has been increasing steadily since its public trading began. Notably, the token was introduced shortly after the New York Attorney General had accused both Bitfinex and Tether Ltd. for mismanaging and allegedly losing funds worth around $850 million.
This website is only provided for your general information and is not intended to be relied upon by you in making any investment decisions. You should always combine multiple sources of information and analysis before making an investment and seek independent expert financial advice.
Where we list or describe different products and services, we try to give you the information you need to help you compare them and choose the right product or service for you. We may also have tips and more information to help you compare providers.
Some providers pay us for advertisements or promotions on our website or in emails we may send you. Any commercial agreement we have in place with a provider does not affect how we describe them or their products and services. Sponsored companies are clearly labelled.