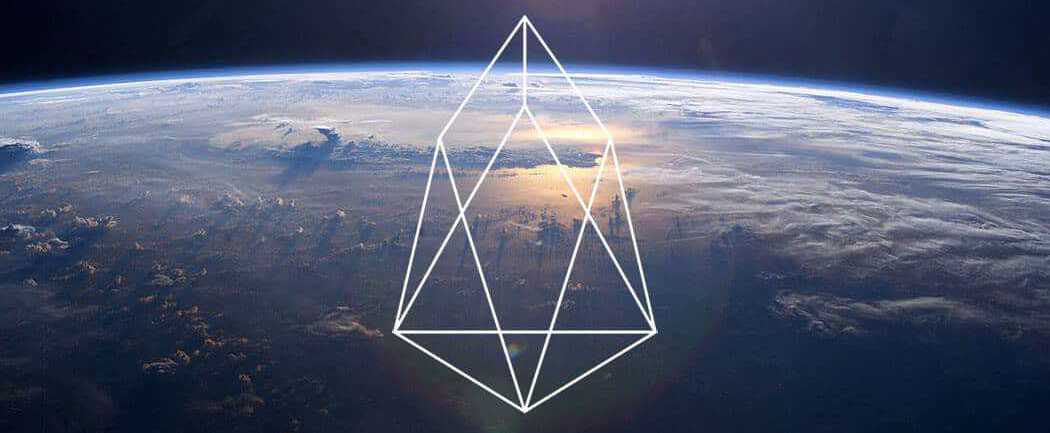 This is a sponsored guide and does not represent investment advice from CryptoCompare. Please do your due diligence when dealing with any Initial Coin Offering and never invest more than what you can afford to lose.
While there are already a number of blockchain-based networks like Ethereum that facilitate the creation of decentralized applications (dApps), there are still some critical points in this field that need to be addressed. Problems like speed, scalability, and flexibility are often a bottleneck for such blockchain-based projects, and solving these particular issues is EOS' main mission.
What is EOS?
EOS is a blockchain-based decentralized system that facilitates the hosting, development and deployment of commercial-scale decentralized applications. The platform supports all of the required core functionality to allow businesses and individuals to create blockchain-based applications in a similar way to web-based applications, like providing secure access and authentication, permissions, data hosting, usage management, and communication between the dApps and the Internet. It is also supported by a web-toolkit for interface development, making it a complete offering for app development.
How does EOS Work?
EOS goes a step further than Bitcoin and Ethereum when it comes to sustainability by eliminating the proof-of-work (PoW) consensus in favor of a delegated proof-of-stake (DPoS) model. Instead of having miners solve computational puzzles, or perform 'work,' to validate the network, each node competes to land among the most trustworthy ones. The top 21 nodes, as ranked by coin holders, process the transactions of the network and receive transaction fees and rewards. Essentially, nodes compete by being the most accurate and, between them, get rewarded with 20% of the increase in coin supply.
DPoS allows EOS to have some of the fastest block-producing times in the market. Blocks are generated every 500ms, which means two are produced every second. This is 30 times faster than Ethereum and 1,200 times faster than Bitcoin. To achieve this, however, the model is partially centralized as the top 21 block producers have control over all the transactions. The EOS white paper explains:
"The EOS.IO software introduces a new blockchain architecture designed to enable vertical and horizontal scaling of decentralized applications. This is achieved by creating an operating system-like construct upon which applications can be built. The resulting technology is a blockchain architecture that may ultimately scale to millions of transactions per second, eliminates user fees and allows for quick and easy deployment and maintenance of decentralized applications, in the context of a governed blockchain."
EOS Smart Contracts & dApps
Regarding smart contracts, EOS has a new approach that uses some of the same concepts used by earlier blockchains, such as Graphene, which powers Steemit and Bitshares. EOS is Turing complete, meaning developers can write in any programming language. It also allows for unbounded horizontal scaling due to interchain communication and its permissions system makes it possible for users to recover their accounts even if they lose their private keys.
EOS has a wide variety of dApps from gaming and advertising to education. Below is an EOS dApp ecosystem infographic to help users visualize the dApps that are already popping up.
To learn more about the EOS project you can read the Whitepaper or visit the Twitter, Facebook and Blog pages. If you are interested in EOS latest news, you can also visit their Announcements Page.
Guest post by: Cryptovest.com - Cryptovest Media is one of the top blockchain and crypto publications, with a team of over 30+ crypto journalists, analysts, and editors. Visit the website for the latest EOS news and follow Cryptovest Media on Twitter or join their Telegram channel.
This website is only provided for your general information and is not intended to be relied upon by you in making any investment decisions. You should always combine multiple sources of information and analysis before making an investment and seek independent expert financial advice.
Where we list or describe different products and services, we try to give you the information you need to help you compare them and choose the right product or service for you. We may also have tips and more information to help you compare providers.
Some providers pay us for advertisements or promotions on our website or in emails we may send you. Any commercial agreement we have in place with a provider does not affect how we describe them or their products and services. Sponsored companies are clearly labelled.