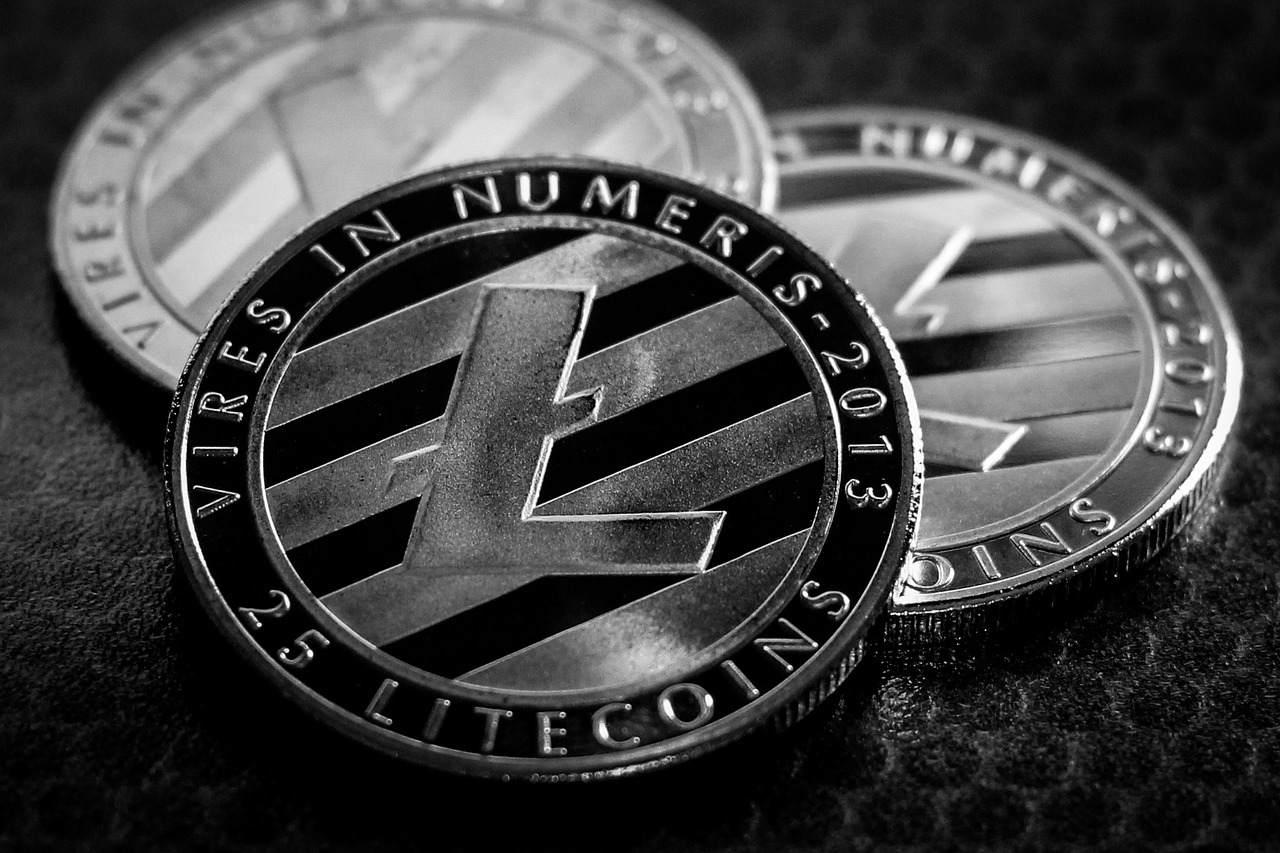 Litecoin (LTC) is a peer-to-peer (P2P) cryptocurrency which has been developed on a blockchain-based platform. As a decentralized, permissionless digital currency network, Litecoin's source code is fully open-source and was initially released under the MIT/X11 license.
Consistently Ranked As One of the Largest Cryptocurrency Platforms
The creation of new LTC coins and the transactions involving them are based on a cryptographic protocol. As a fork of the Bitcoin protocol, the Litecoin network is also not managed by a central authority. 
After being released as a Bitcoin (BTC) spinoff in October 2011, the Litecoin crypto network has managed to maintain its position as one of the most widely-used and largest digital asset platforms. The market capitalization of LTC coins currently stands at over $8.5 billion with each coin trading at around $137.38 (at the time of writing). 
Notably, there are presently only three other cryptocurrencies with a market cap that is larger than that of Litecoin. These include Bitcoin, the world's most dominant cryptocurrency, Ether (ETH), the native token of the largest smart contract platform Ethereum, and XRP.
Created By Former Coinbase Director of Engineering
Initially developed by Charlie Lee, a former Coinbase executive and software engineer at Google, the source code for Litecoin was published on Github repositories on October 7, 2011. 
When launched, Lee, a computer science postgraduate from the Massachusetts Institute of Technology (MIT), had clarified that Litecoin was not a direct Bitcoin competitor. 
Instead, Lee had explained that the LTC network would serve to complement the larger and more established Bitcoin blockchain network.
Litecoin Over - or Undervalued?
While Litecoin has been criticized for not having a legitimate use case by prominent crypto industry participants including Galaxy Digital CEO Michael Novogratz, the research team at giant social trading platform eToro had released a report last year which argued that Litecoin was massively undervalued.
Published in August 2018, eToro's report had pointed out that Litecoin was among the first few cryptocurrency platforms that had adopted SegWit ("Segregated Witness"), a protocol that separates crypto transaction data from its associated signature data to enable faster transfers.
Litecoin Adopts Lightning Network (LN) Protocol
In addition to integrating SegWit, the developers of Litecoin have adopted the Lightning Network (LN) protocol. Designed to allow for faster transaction processing times in a cost-effective manner, the LN is a layer-two scalability solution that aims to make it more practical to send micropayments in cryptocurrency.
Cryptocurrency adoption is on the rise worldwide and large online merchants including CheapAir and TapJets, a private plane rental company, have started accepting LTC payments. Although significantly more retailers and consumers have started using cryptocurrencies, their highly volatile and technical nature may be preventing (or discouraging) many people from using them for day-to-day transactions.
One of the Largest Proof-of-Work (PoW)-based Cryptocurrencies
As a Bitcoin Core client fork, Litecoin's implementation is mainly different from that of Bitcoin (BTC) in that the former uses another kind of proof-of-work (PoW)-based hashing algorithm, called scrypt (instead of SHA-256 used by the Bitcoin protocol).
Another key technical difference between Litecoin and Bitcoin is that the former has decreased block generation times. On average, a new bitcoin block is created every 10 minutes, whereas LTC blocks are generated every 2.5 minutes. 
Litecoin Is a Deflationary Asset
Both Litecoin and Bitcoin are deflationary assets, meaning that there is a predetermined limit to the number of units of both cryptocurrencies that can be digitally printed. The maximum BTC supply has been fixed at 21 million and Litecoin's maximum supply is also algorithmically capped at 84 million. Litecoin, like Bitcoin, undergoes halving events, where the block reward is cut in half - often preceded by a surge in the asset's price.
Litecoin: A Test Network (Testnet) for Bitcoin
As mentioned, Litecoin's critics argue that it does not have a real use case, or unique value proposition, since its implementation is quite similar to that of Bitcoin. However, Litecoin's supporters have noted that it has served as a testnet for Bitcoin. This, as many new technologies have been launched on the LTC network as well as the BTC blockchain.
By experimenting with new innovations on the Litecoin blockchain, developers are able to anticipate or get a fair idea (in most cases) about how the Bitcoin network will respond to similar upgrades.
Litecoin Foundation: Supporting the Ongoing Development of Litecoin 
Headquartered in Singapore, the not-for-profit Litecoin Foundation aims to support the ongoing growth and development of the Litecoin blockchain and also that of the larger distributed ledger technology (DLT) ecosystem.
As described in Litecoin Foundation's Crunchbase profile, LTC's developers have designed the P2P cryptocurrency in manner that is "transaction-friendly" - meaning that faster block times (compared to Bitcoin) would allow consumers to conveniently use Litecoin as a medium-of-exchange (MoE). Meanwhile, many crypto enthusiasts prefer to use BTC as a store-of-value (SoV).
Litecoin Is "Silver" to Bitcoin's Gold
Notably, Litecoin is commonly referred to as "silver" to Bitcoin's gold. This, as LTC appears to be more suitable for payments while Bitcoin's more established and highly secure network makes BTC more ideal as a type of long-term investment.
On June 18, 2019, the Litecoin Foundation revealed it had partnered with blockchain startup Ternio and Bibox exchange in order to introduce a physical crypto debit card. Referred to as the "BlockCard", the card may be used to easily spend LTC when making online purchases and also in physical store locations.
This website is only provided for your general information and is not intended to be relied upon by you in making any investment decisions. You should always combine multiple sources of information and analysis before making an investment and seek independent expert financial advice.
Where we list or describe different products and services, we try to give you the information you need to help you compare them and choose the right product or service for you. We may also have tips and more information to help you compare providers.
Some providers pay us for advertisements or promotions on our website or in emails we may send you. Any commercial agreement we have in place with a provider does not affect how we describe them or their products and services. Sponsored companies are clearly labelled.