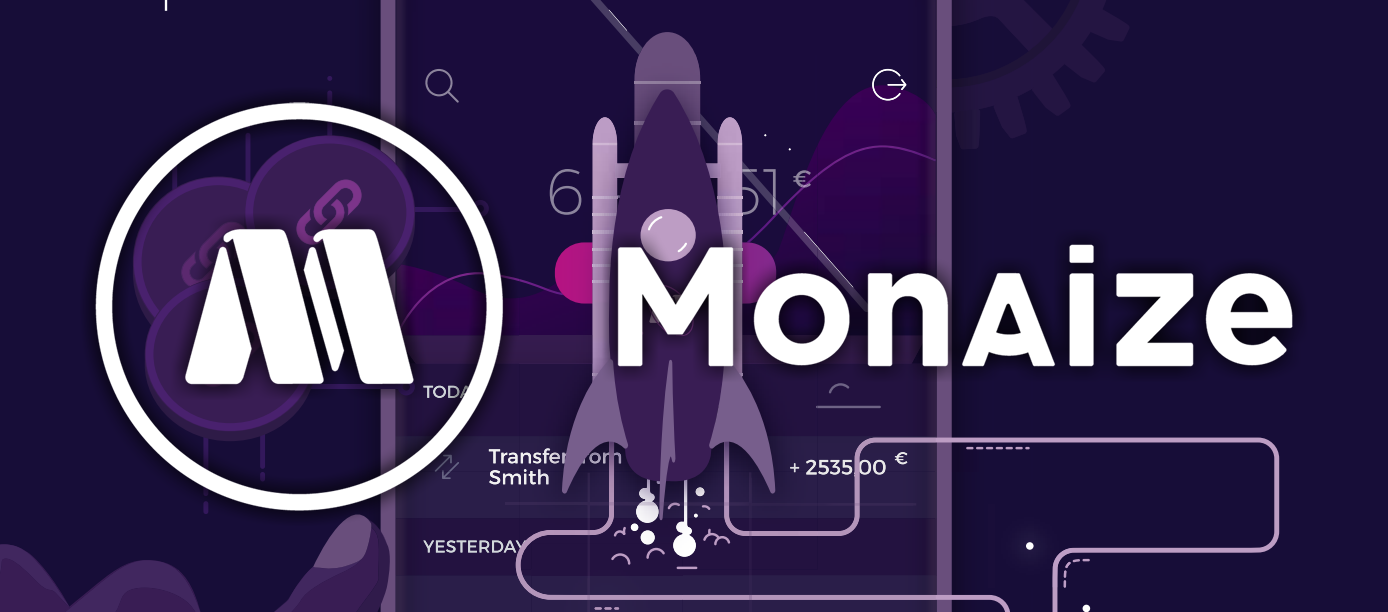 This is a sponsored guide and does not represent investment advice from CryptoCompare. Please do your due diligence when dealing with any Initial Coin Offering and never invest more than what you can afford to lose.
Freelance and shared economy platforms have changed the way freelancers work, providing them with flexible schedules and allowing them to explore opportunities that would otherwise be unreachable. In short, these platforms allow small companies and freelancers to thrive in a new distributed economy where everyone can earn "a piece of the cake".
Although the internet has evolved to provide us with these amazing new platforms and apps, the banking system has been slow in adapting to them and to the new style of workers they have created. Big banks have yet to tailor their services to freelancers' or small businesses' needs due to their complex and diverse needs.
The aforementioned scenario poses a problem for workers that fit into this category. These are often forced to open a regular B2C bank accounts with a higher B2B rate. Certain categories of freelancers who work on sharing economy platforms are often rejected from opening an account completely.
What is Monaize
Regardless of how inefficient the banking industry is, freelancers and small businesses still need to deal with it to some degree. Luckily, Monaize, an e-banking platform, has devised a platform where this new class of workers can address all of their banking needs. Through an innovative KYB (Know Your Business) on-boarding process, Monaize is able to provide freelancers with instant access to their business current account. The Monaize white paper reads:
"No need to dress up in a fancy suit, no in branch meetings, no presentation of business plans to out of touch bank managers. Our users are able to open a business account in 5 minutes from the comfort of their own home or whilst on the move."
The aforementioned KYB (Know Your Business) on-boarding process allows users to enter their personal and company registration information, take pictures of their identification and PoA (Proof of Address) from within the app. The information provided is then verified and a local IBAN is immediately provided, giving users instant access to their their business current account within the Monaize mobile application.
The Monaize Platform allows freelancers and small business to access a wide range of features, once the verification process is complete, these include access to professional insurance, payment solutions (mPOS, email, SMS and others), crowd lending and factoring. Businesses that have opened up an account with Monaize also receive a Monaize Business Mastercard, which is dispatched within 5 working days.
The Monaize mobile app also allows businesses and freelancers to manage their banking needs anywhere. Services include:
Money Transfers

Account Balance Consultation

Quick View Recent Transactions

Monthly Statements

Immediate Lost or Stolen Card Cancellation

In-app Customer Service (AI Bot) 24/7
Monaize, Komodo and Blockchain technology
Blockchain technology has changed the way we look at our financial system and banking industry. The Monaize team understands the disruptive nature of blockchain technology and how it can change the world. As an innovative e-banking platform whose goals align perfectly with that of the cryptocurrency community, Monaize has decided to integrate the technology and to make its advantages available to its userbase.
In order to do so, Monaize is leveraging both the decentralized services provided by the Komodo Platform as well as the expertise and knowledge that the team behind KMD has developed over time. If you're not familiar with the Komodo Platform, make sure to check out their official website and to read our guide.
In short, Komodo is a blockchain platform that provides a host of innovative decentralized tools, including an atomic swap-powered exchange, BarterDEX, a decentralized mixer, Jumblr, on-chain KV storage, pegged fiat currencies, and much more. Komodo is able to ensure Bitcoin-grade security through the use of the alternative Delayed Proof of Work mechanism. This same security is provided to cryptocurrencies issued on Komodo's asset chains.
Asset chains are a new concept put forward by Komodo. Instead of allowing tokens to be issued within the blockchain or to provide sidechain solutions, Komodo features asset chains. These are independent blockchains that have the same privacy and security features as Komodo itself while still being dependent on it. Assets on these chains are mined through on-demand block generation, reducing blockchain bloats and energy consumption.
While Monaize will use this asset technology in order to issue its token (we will talk about this in the next section), the symbiosis between the two projects goes further than that. By leveraging the technology created by the Komodo Platform and implementing it on their e-banking platform, Monaize will be able to to tap into all of the latest blockchain innovations that will be needed in the future to best serve unbanked freelancers and businesses. These include:
Pegged fiat currencies

Scalable payment networks

Micropayments through Bitcoin's Lightning Network (concept level)

Language agnostic smart contracts (concept level)

On-chain KV storage (blockchain database)

Blockchain interoperability
In addition, Monaize is looking to apply blockchain technology to certain processes that are important to its business:
Peer to peer payments amongst Monaize clients

Trust-less Proof of Solvency for Business and Business Partners

Know Your Business (KYB)

Contract Placement & Signature

Smart and simple contracts
The Monaize token (MNZ) and Initial Token Offering

The Monaize token will become an essential part of the platform's upcoming services and technology integrations. The token itself will be issued using the asset chain technology provided by the Komodo Platform and will use the equihash algorithm, DPoW protection mechanism, and on-demand block generation.
The Monaize token allows holders to receive rewards based on the number of monthly Monaize Business Account creations (new user sign ups and renewals in the Monaize iOS and Android banking applications), counted at the end of every month. These loyalty rewards are given in the form of Komodo (KMD) and are distributed on the 1st day of every month.
Monaize will hold an Initial Token Sale (ITO) which will allow it to distribute MNZ in a fair and transparent manner, gather a vested community of supporters and fund its venture into blockchain technology. The funds raised during the ITO will be used for
3rd party service integration (new payment systems, crowd lending solutions, automated customer service chat bot and others)

Further iOS and Android application development

Blockchain research and development

Marketing and sales

Administration and operations

Strategic partnership development

Legal

International expansion
This website is only provided for your general information and is not intended to be relied upon by you in making any investment decisions. You should always combine multiple sources of information and analysis before making an investment and seek independent expert financial advice.
Where we list or describe different products and services, we try to give you the information you need to help you compare them and choose the right product or service for you. We may also have tips and more information to help you compare providers.
Some providers pay us for advertisements or promotions on our website or in emails we may send you. Any commercial agreement we have in place with a provider does not affect how we describe them or their products and services. Sponsored companies are clearly labelled.