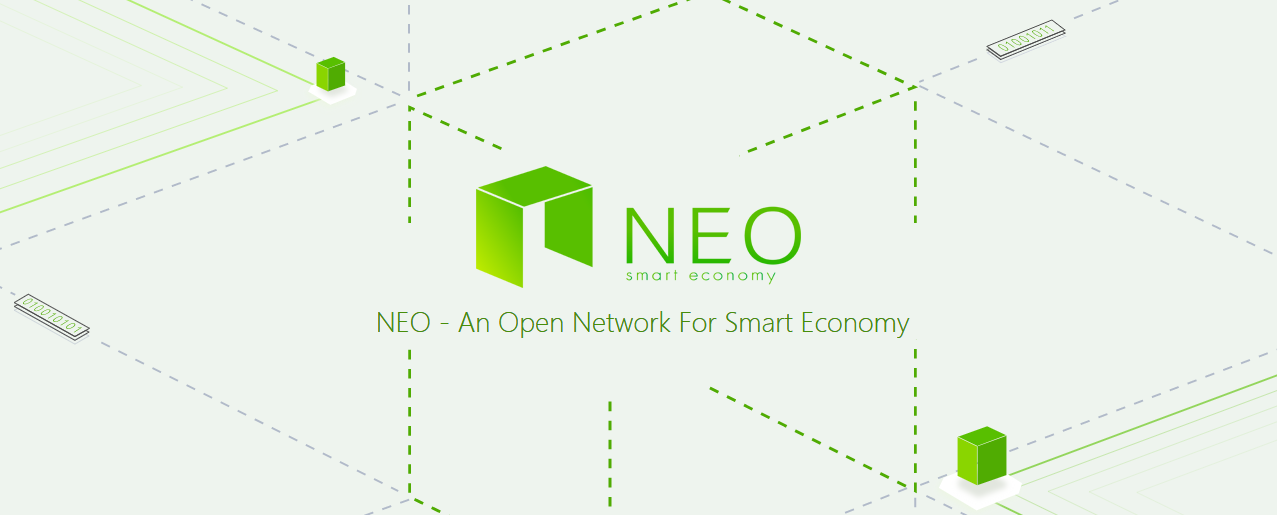 NEO is one of the largest blockchain-based platforms for building and deploying decentralized applications (dApps). As noted on its official website, the NEO project aims to utilize distributed ledger technology (DLT) and digital identities to create and manage digital assets.
In a manner that is similar to other dApp development platforms, the NEO platform allows developers to write smart contracts in order to develop a "Smart Economy." As explained by NEO's development team, a Smart Economy allows users to securely manage their digital assets and digital identity by associating them with pre-programmed business logic, which is enabled through smart contracts.  
NEO Blockchain Operating in "Stable Capacity" Since Past Few Years
Founded in 2014 by blockchain developers Hongfei Da and Erik Zhang, the NEO platform's codebase was open-sourced on Github in June 2015. The first version of NEO's mainnet was launched in October 2016
According to its technical team, the NEO blockchain has been operating in "stable capacity" since the past two years. Its developers have created a DLT-powered infrastructure that supports the registration, transfer, and trading of many different types of cryptoassets. 
Ensuring Legal Protection By Issuing Digital Certificates
To ensure legal protection for digital assets on the NEO network, users may create and issue digital certificates - which are used to show proof of ownership. In order to eliminate the need for third-parties from the transaction settlement process, NEO's platform leverages blockchain technology to facilitate the trustless exchange of cryptoassets in a decentralized manner.  
Notably, NEO network participants are able to buy and sell cryptocurrencies without using a third-party exchange service - as the DLT-enabled platform has its own built-in order matching feature. 
NEO Platform's Tools for Developers
Application developers usually prefer to create software for platforms that supports widely-used programming languages. As noted on the NEO project's website, software architects may use NeoContract, which supports several different languages - including Java, C#, and Python.
Instead of having to learn a new language like Solidity (used for writing smart contracts on Ethereum), NEO's developers may use secure and widely-used programming languages and development environments (IDEs). Moreover, NEO's virtual machine (NEO VM) has reportedly been designed to achieve "theoretically unlimited scalability."
Using the Byzantine Fault Tolerance Algorithm
The NEO blockchain uses the delegated Byzantine Fault Tolerance (dBFT) consensus algorithm, which is somewhat similar to the proof-of-stake (PoS) consensus protocol. NEO's (transaction) validator nodes reach consensus via dBFT - which ensures the finality of transactions. 
As explained in its technical documentation, NEO blockchain's dBFT consensus mechanism ensures that the "finality and availability" of the system is maintained - provided that Byzantine fault only takes place on fewer than one-third of the network nodes. 
NEO's Cross-chain Interoperability Protocol and Anti-Quantum Crisis Solution
NEO's cross-chain interoperability protocol is primarily used to carry out atomic swaps of digital assets on its platform. Instead of trading cryptoassets through a centralized exchange, atomic swaps allow users to exchange different cryptocurrencies directly through off-chain transactions or via transfers between two independent blockchain networks. 
In order to prevent existing quantum computers from compromising the NEO platform, its developers have secured the blockchain network by using sophisticated lattice cryptography-based signing and various encryption techniques. 
Wide Range of Crypto Wallets
As a fully open-source blockchain project, NEO's development is supported by experienced application developers throughout the world. Currently, there are at least twenty different wallets that allow users to transact with the NEO cryptocurrency. 
NEO withdrawals and deposits are presently supported by the Cobo Wallet, which keeps private keys stored in a "bank-grade" encryption chip. Moreover, there are NEO wallets available for desktop, mobile, and web-based interfaces. Users also have the option of storing their NEO-based assets offline in cold storage wallets such as the Ledger Blue.
The NEO Team Launches $100 Million EcoBoost Program 
On May 14, 2019, Hongfei, the Chief Executive Officer (CEO) at NEO Global Development (NGD), revealed that a $100 million EcoBoost program had been launched, in order to accelerate the growth and adoption of the NEO platform.
According to a blog post on the NEO project website, the NGD aims to recruit partners for its EcoBoost initiative. One of the main goals for the EcoBoost program involves upgrading the existing NEO blockchain by implementing the latest specifications outlined in the NEO 3.0 roadmap. 
NEO 3.0: Major System-Wide Upgrade 
As noted by Zhang in January 2019, the system-wide NEO 3.0 upgrade may involve launching a completely new blockchain network, and then moving all the data from the current chain to the upgraded version. 
Going on to confirm that NEO 3.0 would be activated next year (in 2020), Zhang revealed on March 14, 2019 (via Twitter) that dBFT 2.0 - one of the "most important components" of NEO 3.0 - had been released as NEO CLI v2.10.0. 
The self-taught computer programmer explained (at that time) that developers would experiment with the dBFT consensus algorithm on NEO's testnet. After the testing phase, dBFT would be launched on the platform's mainnet. On June 4, 2019, NEO's developer community confirmed that dBFT 2.0 had been released on the blockchain network's mainnet. 
The NEO blockchain appeared to have responded positively to the new consensus mechanism as "improved block times" were reported by its users. 
NEO's Dual Token Economy
In an interview with CryptoGlobe in February 2019, John deVadoss, the President at NGDS (an organization dedicated to supporting NEO's ongoing development), had explained that the blockchain-enabled platform's "dual token abstraction" model involves using two different tokens (NEO and GAS) for incentivizing users on the network. 
The maximum supply of both NEO and GAS has been algorithmically capped at 100 million. NEO tokens represent actual shares in the cryptocurrency's market and they are not divisible. Meanwhile, dividends to NEO shareholders are distributed by using GAS tokens. Voting rights on the NEO platform may be acquired by using GAS tokens. 
Emphasis on Regulatory Compliance
While both Ethereum and NEO let users create and issue their own digital tokens, the latter requires that users submit identity verification documents. Once a user's identity has been verified, the NEO platform's built-in software system assigns a unique digital identity to each new account. 
As a Chinese blockchain project, NEO's founders have focused on ensuring that they comply with the appropriate regulatory guidelines. In late 2017, the Chinese government had launched a crackdown on the nation's cryptocurrency-related businesses. Since that time, Chinese authorities have been closely monitoring crypto-related transactions due to the large number of scams associated with public token sales, or initial coin offerings (ICOs).
This website is only provided for your general information and is not intended to be relied upon by you in making any investment decisions. You should always combine multiple sources of information and analysis before making an investment and seek independent expert financial advice.
Where we list or describe different products and services, we try to give you the information you need to help you compare them and choose the right product or service for you. We may also have tips and more information to help you compare providers.
Some providers pay us for advertisements or promotions on our website or in emails we may send you. Any commercial agreement we have in place with a provider does not affect how we describe them or their products and services. Sponsored companies are clearly labelled.