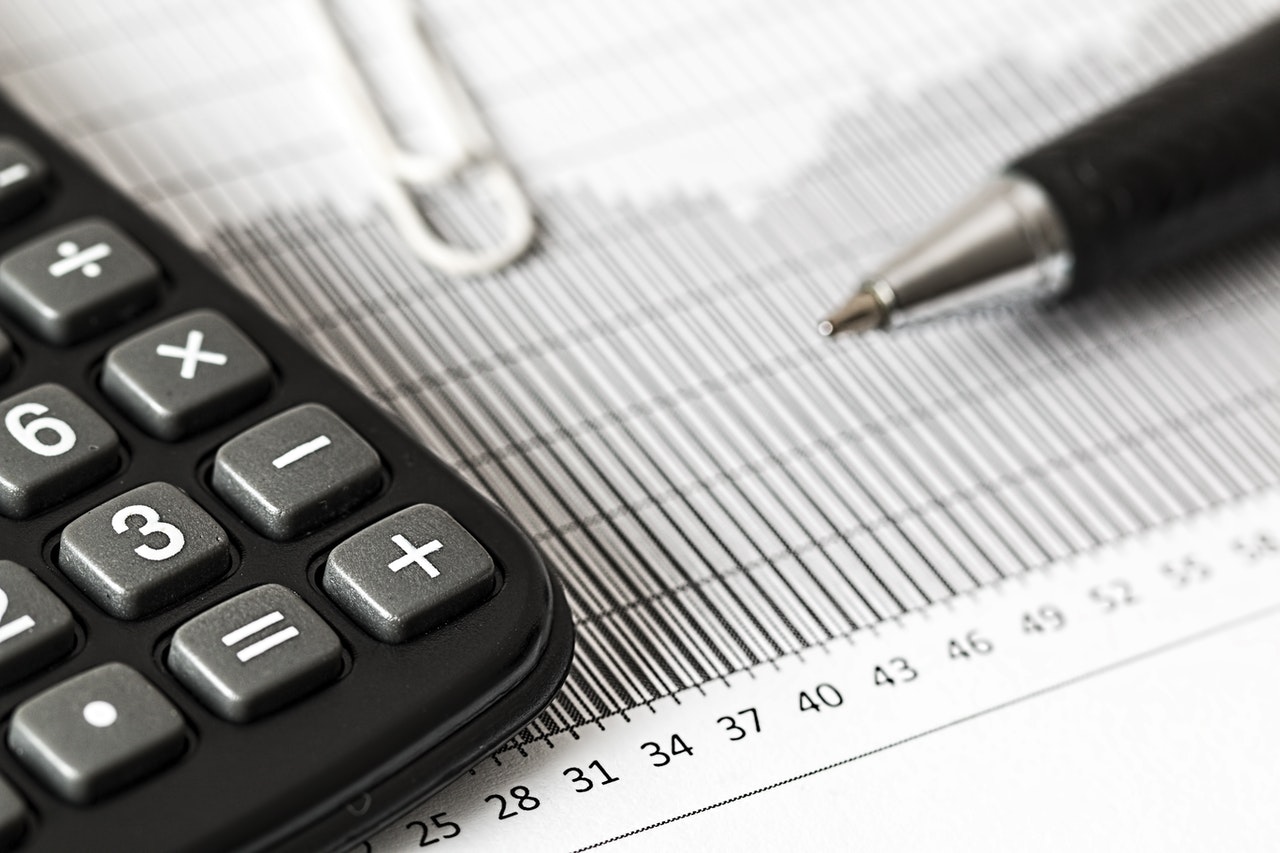 Pseudonymous Bitcoin creator Satoshi Nakamoto did not leave the cryptocurrency community with a lot of information regarding his or her identity or personal wallet addresses, so knowing what Satoshi Nakamoto's net worth is rather hard. Estimates suggest, however, he has one million BTC, worth over $40 billion.
Understanding the potential net worth of Satoshi Nakamoto is important as Satoshi is believed to own a very significant amount of BTC that could crash the market if they were to ever move or sell it.
Cryptocurrency exchange Coinbase (NASDAQ: COIN) considers the unmasking of Satoshi Nakamoto or the transfer of his balance a risk for the market, according to documents the company released in February 2021 for its debut on the Nasdaq exchange.
How Do We Calculate Satoshi Nakamoto's Net Worth?
We don't precisely know how much bitcoin Satoshi has, but as the Bitcoin blockchain is public several studies have been made to try and figure it out. One of the most commonly referenced studies was made in 2013 by Sergio Demian Lerner, who tried to find out how much BTC Satoshi mined before he disappeared in late 2010.
Sergio's analysis was based on the Bitcoin network's hashrate during all of 2009, the year of its inception. Throughout the year, it stayed at around 7 million hashes per second,  the same hashrate it had during its first 14 days of existence. The low hashrate is consistent with a dominant miner being active on the network – and it could have been Satoshi, the network's creator.
To put things into perspective, Bitcoin's hashrate is now at 150 million TH/s, with each TH being equal to one trillion hashes per second.

Being the dominant mining entity on the network, it's believed Satoshi Nakamoto was able to mine up to one million bitcoin, at the time of writing worth $38 billion.
In August 2018, BitMEX Research concluded that "although the evidence is far less robust than many assume, there is reasonable evidence that a single dominant miner in 2009 could have generated around 700,000 bitcoin."
 Satoshi's Net Worth
These funds have seemingly never been moved and no one knows which wallets belong to Satoshi Nakamoto. This means there are two possibilities for Satoshi Nakamoto's net worth:
1 million BTC worth over $38 billion

700,000 BTC worth $26.5 billion
These theories have several problems the community has pointed out, including the 7 MH/s estimated being based on unreliable data, and its sample size being small. Moreover, while Satoshi was certainly the first miner on the network, there's no reason not to believe that in the first 14 days no one joined him.
Some individuals have even come forward to reveal they mined bitcoin in 2009.
Where Are All of Satoshi's Bitcoins?
No one knows which bitcoin addresses Satoshi Nakamoto used, as the creator of Bitcoin did not reuse addresses to improve their privacy. Only a few addresses have been identified because of Satoshi's interactions with the Bitcoin blockchain and other people.
The first address attributed to Satoshi Nakamoto is 1A1zP1eP5QGefi2DMPTfTL5SLmv7DivfNa and currently holds 68 BTC. The lion's share of the funds – 50 BTC – came as the coinbase reward for mining the genesis block, with the rest of the coins being sent from various bitcoin users.
Another address that we know belongs to Satoshi Nakamoto is the one used in the first-ever Bitcoin transaction. That transaction only came on block 170, when Satoshi sent 10 BTC to long-time cryptographer and cypherpunk Hal Finney. The transaction had a cost of 0 BTC and was the only transaction known to be sent by Satoshi Nakamoto. At the time, it's worth noting,  blockspace was completely unused and the cryptocurrency was virtually worthless.
Bitcoin Cash, Bitcoin SV, and Other Forks
So far, we have looked at Satoshi Nakamoto's net worth in BTC only. In August 2017, the Bitcoin network split in two as Bitcoin Cash was created. Bitcoin Cash (BCH) is so far the most successful BTC fork with a market capitalization of $12 billion.
With each BCH trading at $650, we can add between $650 million and $455 million to Satoshi's net worth, depending on whether we consider the 1 million BTC or 700,000 BTC figure. While BCH is the most successful hard fork it wasn't the only one. There are hundreds of forks.
The second most successful Bitcoin fork would be Bitcoin SV (BSV). Technically, BSV was a fork of the Bitcoin Cash network, which itself is a fork of the Bitcoin network. Each BSV is trading at $170 at the time of writing, so we can add between $119 million to $170 million to Satoshi Nakamoto's net worth.
Here we aren't even considering other forks including Bitcoin Gold, Bitcoin Diamond, Bitcoin Private, and so on.
Satoshi Nakamoto Is Ine of the Richest People in the World
According to Forbes, as of June 2021 the richest person in the world is Amazon CEO Jeff Bezos with a net worth of over $185 billion. To be among the top 10 richest in the world, a net worth of $90 billion would be necessary.
If we consider Satoshi Nakamoto's net worth of $44.6 billion – believing they mined 1 million BTC and considering all of its forks and assuming he or she is just one person – they would be the 31st richest person in the world, behind David Thompson and his family, who controls Reuters, and holds a stake in telecom giant Bell Canada.
Considering the 700,000 BTC figure, Satoshi Nakamoto's net worth would then be above $31.1 billion, which would make him or her the 54th richest person in the world, behind Susanne Klatten, who owns 19.1% of BMW and is the sole owner of Altana, a chemicals giant.
Will Satoshi Nakamoto Be the Richest Person in the World?
If Satoshi Nakamoto is just one person, they would become the richest person in the world if the price of bitcoin ever crosses the six-digit market and reaches $114,000 – something some analysts believe could be possible in the near future.
JPMorgan strategists led by expert Nikolaos Panigirtzoglou have published in June 2021 a report detailing that the price of bitcoin could still hit $145,000 in the long term, but in the short term, the price of the cryptocurrency may still drop further.
If that price prediction were to be accurate, Satoshi would become the richest person in the world, assuming other billionaires' growth was moderate at best. As the cryptocurrency market grows, Satoshi could even become the first trillionaire on earth.
Why Won't Satoshi Move His Fortune?
Given Satoshi Nakamoto's presumed net worth, many investors ask why they wouldn't move their fortune. After all, with that amount of money they could have almost anything in the world. Several theories exist as to why Satoshi doesn't move his fortune.
Some believe Bitcoin's pseudonymous creator lost access to the funds, while others believe they understand their influence on the cryptocurrency space would be too big, and moving the funds could risk crashing the market. In May 2020 50 BTC that had been dormant since 2009 moved, and the market was rattled.
As Twitter tools identified the funds came from a "possible Satoshi owned wallet" the price of bitcoin started dropping. The only link connecting the coins to Satoshi was that the coins were mined in 2009, as sophisticated analysis soon showed the coins were unlikely to have been mined by Nakamoto.
A third theory would suggest that Satoshi Nakamoto has passed away. The creator of Bitcoin mysteriously disappeared in late 2010 from the cryptocurrency community, and while some messages have been attributed to him afterward, they are contested as someone has hacked one of his email accounts.
Its possible Satoshi Nakamoto left the Bitcoin community knowing his influence would affect its decentralization. It has, however, been 11 years since he did so, and a plethora of possibilities exist. What we know is that the Bitcoin protocol has so far been working as intended.
To most analysts, Satoshi not moving any of his coins is a gift to every BTC holders, as no one has access to his addresses and the coins are as such unmovable. This reduces the supply of circulating BTC.
Featured image via Pexels.
This website is only provided for your general information and is not intended to be relied upon by you in making any investment decisions. You should always combine multiple sources of information and analysis before making an investment and seek independent expert financial advice.
Where we list or describe different products and services, we try to give you the information you need to help you compare them and choose the right product or service for you. We may also have tips and more information to help you compare providers.
Some providers pay us for advertisements or promotions on our website or in emails we may send you. Any commercial agreement we have in place with a provider does not affect how we describe them or their products and services. Sponsored companies are clearly labelled.