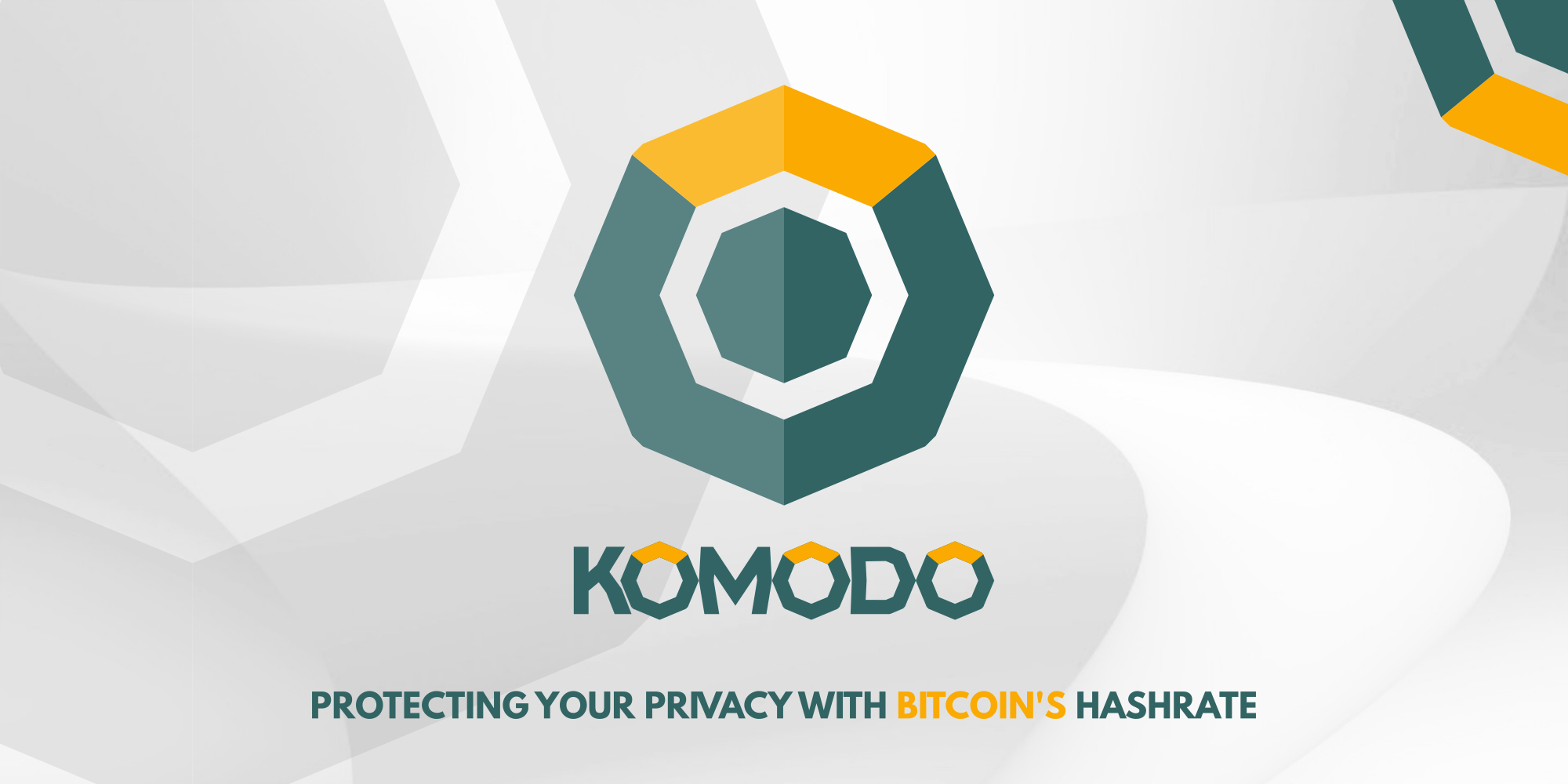 The Komodo Platform is a cryptocurrency project that focuses on providing anonymity through zero knowledge proofs and security through a novel Delayed Proof of Work (dPoW) protocol. The Komodo Platform was forked from Zcash by the SuperNET team and it is the evolution of the BitcoinDark cryptocurrency. 
The SuperNET team has also developed a hand full of individual tools that will stand together with Komodo to form a complete ecosystem with advanced functionalities like decentralized trading and mixing.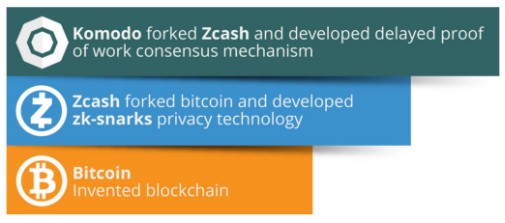 Komodo holders receive 5% annual percentage rate (APR) revenue. Every KMD holder will receive it, and it is indeed automatic as there are no settings to turn on, no modes to activate or no passwords to unlock. The 5% APR will remain until the max supply of 200M KMD is reached. Only T-address balances will get the APR.
Privacy
The Komodo Platform relies on the technology developed by the Zcash team, Zero Knowledge Proofs. This technology allows the transactions within the Komodo blockchain to be 100% private or transparent according to the privacy requirements of each situation.
When transactions are private, no one can see the amount, sender or recipient of the transaction on the blockchain, although miners can verify that it is correct and that no double-spending has taken place. When the transactions are transparent, they behave like a normal Bitcoin transaction.
Anonymous transactions are important, not only to protect user privacy but also to ensure that all the coins remain fungible, which is one of the basic requisites for any currency.
Security
Komodo has a novel way of dealing with security. At its core, Komodo is a Proof of Work cryptocurrency with regular mining. But it also has a Delayed Proof of Work system, one that is able to "recycle" Bitcoin's hashrate to ensure Komodo's immutability.
Through 64 pre-selected notary nodes that are voted on by the community, Komodo is able to notarize its blocks on the Bitcoin blockchain, ensuring that almost any attack attempt is mitigated since an attacker would also need to change the Bitcoin blockchain to tamper with Komodo.
The block data from Komodo is introduced in Bitcoin via custom transactions made by the notary nodes that are connected to both blockchains. Any discrepancy on either blockchain will be detected by these nodes.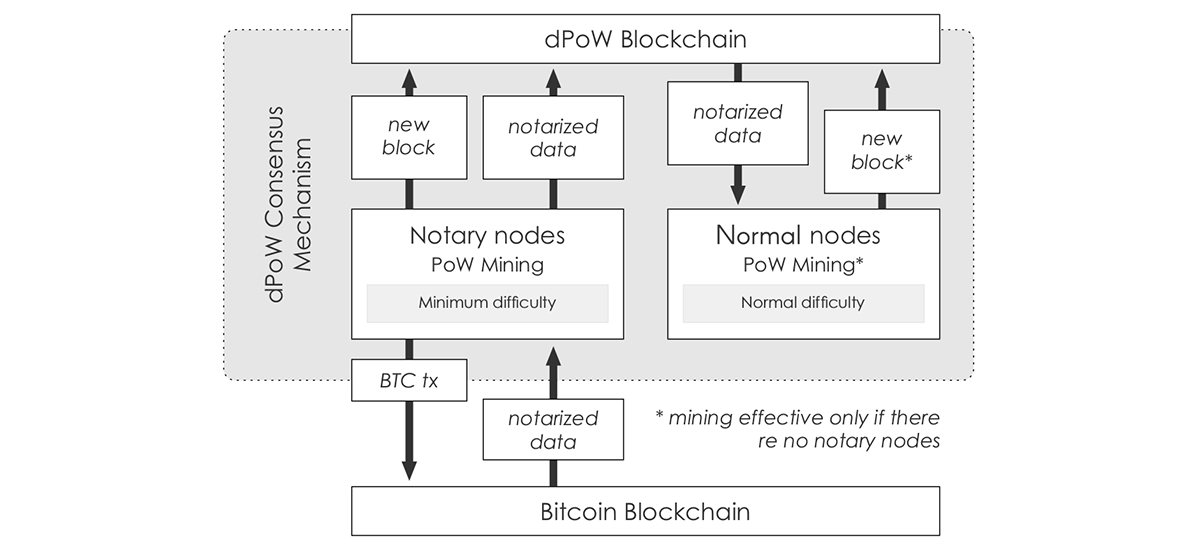 This consensus mechanism can be used by basically any cryptocurrency that wishes to better its security system. Through Komodo itself, other blockchains can plug into Bitcoin, saving costs on the transaction fees (that are cheaper on Komodo). - Read the Delayed Proof of Work white paper
Iguana, EasyDEX, PAX
The SuperNET team has been developing multiple standalone projects that will come together around the Komodo Platform. These projects are meant to improve, not only Komodo but the entire cryptocurrency ecosystem as a whole, much like the Delayed Proof of Work system that can be used by other blockchains.
Among these projects is the Iguana Multi-wallet, a GUI implementation in which users can access Komodo and other cryptocurrencies. Users will be able to access all the basic functions of Komodo, as well as the advanced features like private transactions. Iguana can be used by other blockchains that do not have a GUI implementation.
Within the Iguana multi-wallet, there are two decentralized exchanges, EasyDEX and PAX.
EasyDEX (Easy Decentralized Exchange) is a fully decentralized exchange for cryptocurrencies. It allows users to exchange cryptocurrencies without the need to entrust a third party service. Trades are performed directly on the coins held, and not through proxy tokens. EasyDEX differs from other decentralized exchanges as it provides speed and liquidity, a key component that has been missing from almost every centralized exchange. - Read the EasyDEX white paper
Through EasyDEX, users can also have access to a decentralized coin mixing service for other cryptocurrencies, as they can be exchanged for Komodo with privacy, and then sent to the destination in the form of the original coin. This service is called Jumblr.
The PAX (Pegged Asset Exchange) allows users to exchange national currencies in the form of assets issued on the Komodo network. These assets are protected by the same zero knowledge proofs as Komodo, meaning that they can be exchanged and transferred anonymously.
This website is only provided for your general information and is not intended to be relied upon by you in making any investment decisions. You should always combine multiple sources of information and analysis before making an investment and seek independent expert financial advice.
Where we list or describe different products and services, we try to give you the information you need to help you compare them and choose the right product or service for you. We may also have tips and more information to help you compare providers.
Some providers pay us for advertisements or promotions on our website or in emails we may send you. Any commercial agreement we have in place with a provider does not affect how we describe them or their products and services. Sponsored companies are clearly labelled.