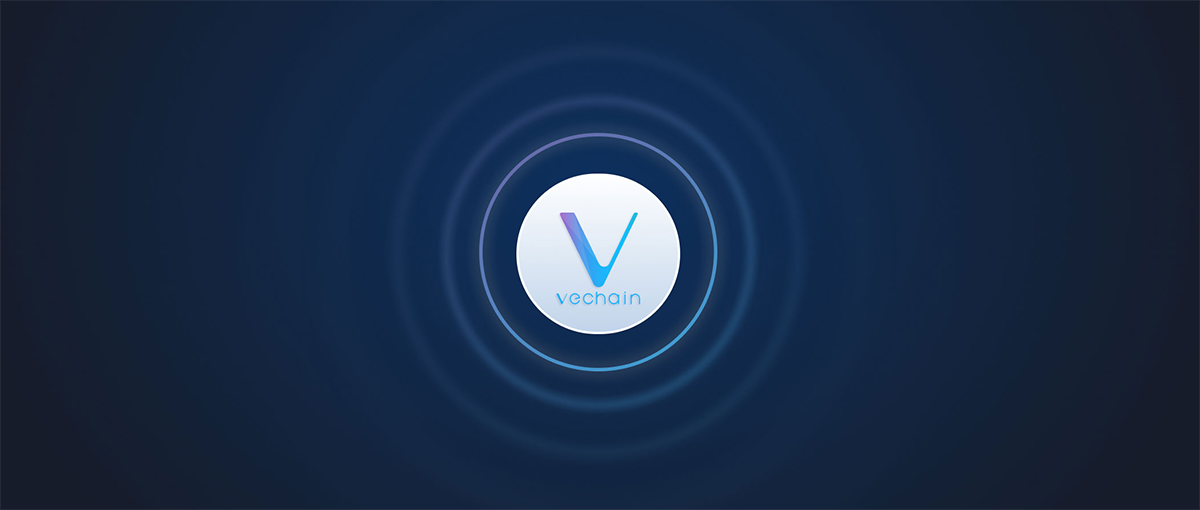 VeChain is a blockchain-based platform that has been developed to improve supply chain management processes. Founded in 2015, VeChain's business offices are located in the US, China, Singapore, Japan, and Europe. 
As a tamper-proof, distributed ledger technology (DLT)-enabled platform, VeChain has supported "digital business transformation" use cases for the fashion and automobile industry. 
According to its official website, VeChain's technology has been used to help ensure food safety and in processes related to carbon emission reduction.
Developing Solutions for Product Traceability, Preventing Counterfeiting
VeChain's global, enterprise-level public blockchain network aims to develop solutions for product traceability and address problems related to counterfeiting. Additionally, VeChain's supply chain management system may be used to enhance logistics and inventory management procedures.
The manufacturing process for most products may be tracked by using VeChain's Blockchain-as-a-Service (BaaS) platform. To ensure that goods and services meet certain criteria or standards, VeChain's software can monitor a product's life cycle during its production stage and also when it's being shipped to consumers.
Rebranding to VeChain Thor
In order to conduct transactions on VeChain's blockchain, its developers had initially launched an ERC-20 token, called VEN. In early 2018, VeChain's product development and marketing team rebranded the platform to VeChain Thor.
In August 2018, the creators of VeChain revealed that they had developed their own blockchain network. After the new platform was launched, a mainet token swap was conducted to convert the ERC-20 compliant tokens to VeChain's native cryptocurrency (called VET). 
Launching the VeThor (VTHO) Token
The token swap process involved converting the VEN cryptocurrency to VET tokens at a 1:100 ratio. If a user had 867 million VEN prior to the token swap, then it would now be the equivalent of 86.7 million VET.
In addition to supporting the newer VET tokens, VeChain's blockchain-enabled platform allows VET investors to earn a passive income that is paid using another token, known as "VeThor" (VTHO).
Monitoring the Lifetime Cycle of Products with VeChain
As explained, VeChain's software has been designed to help users detect counterfeit products.
The DLT-based platform may be used to monitor the lifetime cycle of a product, which involves recording shipping and processing information on the blockchain. 
For instance, VeChain's blockchain may be used to register information about luxury items such as diamonds. Owners of these items can then track all transactions associated with them through VeChain's DLT-enabled network.
VeChain's technology allows users to scan their registered products, in order to check and verify all previous transactions associated with them. Some other use cases for VeChain's software include improving routine processes in the pharmaceutical, food and wine industry. 
Notably, VeChain's platform may also be used to build and deploy decentralized applications (dApps).
Unique Digital Identification Numbers Used to Track Products
Physical stock is managed by VeChain's software through the use of uniquely assigned digital identification numbers. After a product has been linked to a unique number, all information related to that particular product is recorded on VeChain's blockchain. This tracking process has been developed by using technology that is similar to Radio Frequency Identification, or RFID (also used by WaltonChain).  
RFID is a widely-used standard in communications technology that uses radio waves to capture and store data that is found on tags attached to products. Product tags have microchips embedded in them - as they electronically store information associated with each product. 
VeChain also uses Quick Response (QR) codes to monitor products on its supply chain management system. QR codes are two-dimensional barcodes that may be linked to unique tracking numbers associated with products.
The VeChain platform also allows users to track items using Near Field Communication (NFC), a technology that scans and processes product information - without being in close proximity to the actual product.
Temperature-Controlled Tracking Systems
The VeChain team has also looked into in-house temperature-controlled tracking systems that can track products in transit. The system can determine whether a product's current temperature is above or below a certain level. 
This feature may be used to check whether the temperature of various food items is within a safe or normal range. Smart contracts may be created to check and automatically record the temperature of certain food items, in order to ensure food safety.
Proof of Authority Consensus Algorithm Used to Process Transactions 
The immutable nature of (properly designed) blockchains helps to ensure the accuracy and integrity of data on VeChain's platform. Commonly referred to as a "trustless" system, all data stored on a blockchain network cannot be changed or removed.  
Data can be recorded on VeChain's immutable ledger through its blockchain consensus mechanism, known as proof-of-authority (PoA). As a semi-centralized consensus protocol, the managers and developers of VeChain choose Master Node operators to help manage the platform's blockchain.
Must Stake 25 Million VET to Become Master Node
In most cases, the VeChain team selects one of its enterprise clients to maintain Master Nodes, which are responsible for verifying transactions on the platform. In order to qualify as a Master Node candidate, users must have a stake in VeChain's platform of 25 million VET tokens (appr. $186,000 at current prices).
A total of 101 Master Node operators may be chosen to participate on VeChain's blockchain network. All Masters Nodes are authorized to validate transactions on the supply chain management platform.
Earn Passively By Staking Smaller Amounts
Other nodes on the VeChain network can also stake VET tokens to earn passively. These smaller nodes are decentralized - as they are not directly monitored by VeChain's management. 
VeChain users have the option of operating a Mjolnir Master Node, which requires that users stake at least 15 million VET (appr. $112,00). By staking this amount, node operators can earn a 5.81% return on investment (ROI).
No Minimum Staking Amount
Users who want to stake a smaller amount may operate a Thunder Node, which allows users to earn around a 5.2% ROI by staking 5 million VET (appr. $37,000). VeChain investors may also run a Thunder Node, which allows users to earn a 4.8% ROI by staking only 1 million VET (appr. $7,500).  
Notably, there is no minimum staking amount, and all VET holders who stake their tokens may earn a 3.39% ROI. Staking rewards are paid in the VTHO token.
VeChain Wallets Available for Android and iOS Users
In order to stake tokens, users must open an account by creating a wallet that supports VET-based transactions. VeChain wallets are available for both iOS and Android users, and most of them come with simple download instructions and installation guides.
After creating a VeChain wallet, users can purchase VET tokens from various crypto exchanges and then transfer them to their accounts. As explained, users may earn staking rewards in VTHO tokens by just holding VET tokens in their wallets. VTHO tokens can be used to pay for transactions made on dApps running on the VeChain platform.
Partnering with "Big Four" Professional Services Firm, PwC
VeChain's management has engaged in several notable business partnerships, in order to further develop its products and services. In September 2016, VeChain partnered with Kuehne & Nagel, one of the world's largest freight companies. 
Kuehne & Nagel, a Swiss global transport and logistics firm, had reportedly worked with the VeChain team to build blockchain-based solutions for tracking luxury goods. Notably, VeChain's developers have also partnered (in May 2018) with "Big Four" accounting firm, Pricewaterhousecoopers (PwC). 
PwC has integrated various parts of VeChain's software into its existing infrastructure - in order to improve various accounting and auditing processes. 
VeChain Announces $25 Million Buyback Plan
On July 5, 2019, the VeChain Foundation published a blog post in which it noted that the VeChain ecosystem had experienced significant growth in terms of the number of new users that have adopted its blockchain-powered business solutions. 
To support the company's vision of creating "valuable transactions", VeChain's management announced that it had launched a $25 million buyback plan. The tokens will reportedly be purchased from the open market, and will be added to VeChain's funding pools.
As explained by the VeChain team, the additional VET tokens will help the foundation provide more financial resources to new projects that are interested in using the VeChainThor blockchain.
This website is only provided for your general information and is not intended to be relied upon by you in making any investment decisions. You should always combine multiple sources of information and analysis before making an investment and seek independent expert financial advice.
Where we list or describe different products and services, we try to give you the information you need to help you compare them and choose the right product or service for you. We may also have tips and more information to help you compare providers.
Some providers pay us for advertisements or promotions on our website or in emails we may send you. Any commercial agreement we have in place with a provider does not affect how we describe them or their products and services. Sponsored companies are clearly labelled.