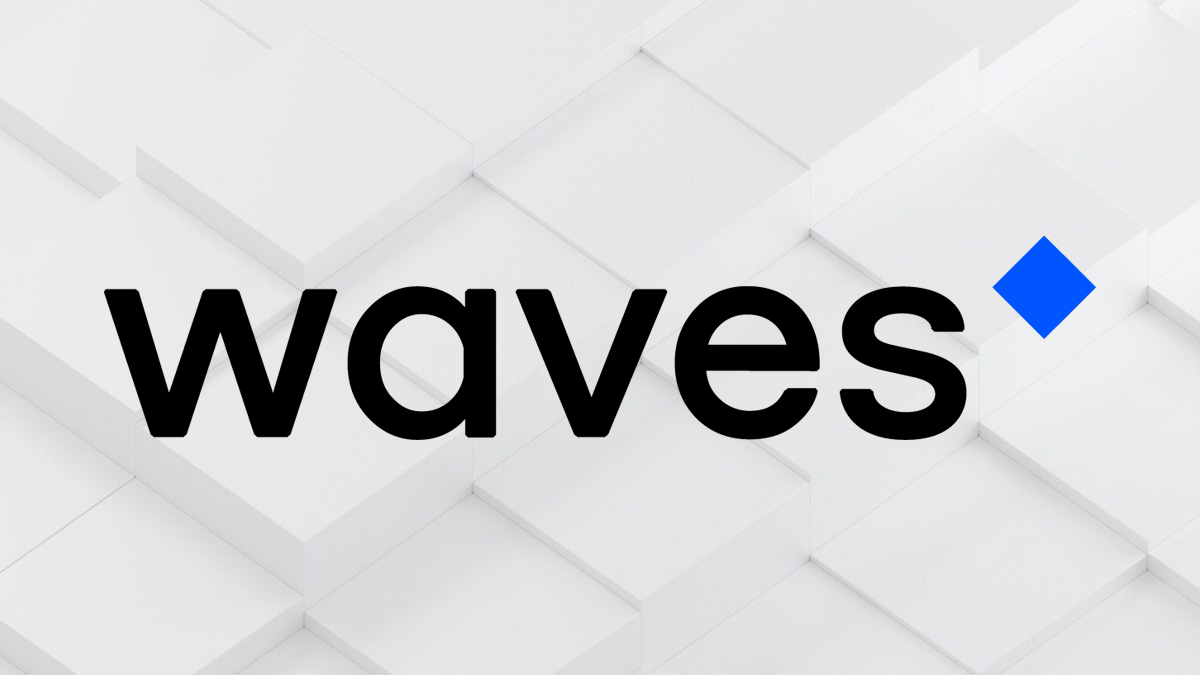 The Waves (WAVES) platform is an open-source, blockchain-based network for building and deploying decentralized applications (dApps). According to its creators, the Waves platform allows developers to build software solutions that are compatible with the evolving Web 3.0 standard.
As noted on its official website, the developers of Waves believe blockchain technology has the potential to significantly improve the efficiency of a wide range of routine business procedures. These may include processes involving supply chain management, developing tokenized economies, and building secure data transfer platforms.
Addressing the Blockchain Scalability Problem
By leveraging the transparent and immutable nature of blockchain technology, Waves' development team intends to build a fast, secure, energy-efficient, and "versatile" financial ecosystem.
The Waves platform uses the Waves-NG protocol to achieve fast transaction speeds and consistently high network throughput. As noted in its technical documentation, Waves-NG aims to solve the scalability problem by reducing transaction confirmation times to seconds - instead of minutes (like on the Bitcoin and Ethereum networks)
Waves Platform Supports 13 Different Types of Transactions
In order to provide greater flexibility and allow developers to build advanced dApps, the Waves platform supports 13 different types of transactions. These include alias, burn, and data transactions (among others).
An alias transaction is a short and easy-to-remember name for a Waves address that cannot be deleted. As its name implies, a burn transaction is used to burn (or destroy) crypto tokens on the Waves platform. Meanwhile, a data transaction records data to Waves' account data storage system.
Using the Energy Efficient Proof of Stake Consensus Algorithm
As mentioned on its website, the Waves platform uses a proof-of-stake (PoS)-based consensus protocol - as it requires a relatively small amount of computing power and electricity when compared to the energy-intensive proof-of-work (PoW) mechanism.
The Waves network is able to maintain low transaction costs as it does not require "gas" to function and users are only required to pay a small transfer fee with the WAVES token. 
dApps Created Using "Purpose-Designed" Programming Language
As an open-source blockchain, the Waves platform allows developers to build scalable, enterprise-grade applications.
According to its developers, the Waves blockchain uses "persistent" scripts (which execute in an automatic and trustless manner) to maintain the security of the network. dApps may be developed on the Waves platform by using a "purpose-designed" programming language, called RID
Fast Debugging Process, dApps Don't Require "Variable" Gas to Run
As explained, dApps built on the Waves network do not require "variable" gas to run. The Waves platform also supports atomic execution, meaning that the output from dApps is only registered on the blockchain if all its associated scripts are able to run properly.
Debugging or checking for errors in software programs is fast and "code ambiguity" does not affect the execution process. This, as Waves' RIDE is a "strongly-typed" programming language.
Managing Private Keys with Waves Keeper
In order to support secure cryptocurrency transactions, the Waves team has created a browser extension, called the "Waves Keeper." Users can install the extension in order to manage their private keys and conduct secure transactions on dApps and other Waves-based web services.
Waves' suite of products also includes a user-friendly and secure multi-currency wallet. In addition to supporting transactions in major cryptoassets including bitcoin (BTC), ether (ETH), and litecoin (LTC), the Waves wallet allows fiat currency (USD, Euros) transfers.
Waves Lab Focused on Developing Web 3.0 Compatible Technologies
The developers of Waves have launched a project incubator organization, known as Waves Lab, which aims to support application developers and blockchain startups. The management at Waves Lab intends to work with development teams that are focused on building decentralized technologies for the Web 3.0 standard.
In order to accelerate the growth and adoption of crypto-related technology, the Waves Lab offers "financial, technical, and marketing support" to fintech startups. The Waves team also helps developers learn how to create dApps that are written in the RIDE smart contract language.
Vostok, a Blockchain Platform for Large Enterprises
Waves' developers have created a separate platform, called Vostok, which allows large enterprises and public organizations to build blockchain-powered software. As noted on Vostok's official website, the initiative was launched in order to develop "modern information infrastructure" for the rapidly evolving digital economy.
In addition to leveraging blockchain technology, the Vostok project uses artificial intelligence, big data, neural networks, and internet-of-things (IoT)-based applications to collect and validate information. 
The Vostok platform has also been designed to help organizations perform predictive analysis and pattern detection and access distributed storage services.
Waves' Developers Propose New "Decentralized Token Rating System"
In late April 2019, Waves' development team proposed a new protocol for "decentralized asset verification." According to Waves' management, the platform's community members and data providers such as BetterTokens will offer information regarding which crypto tokens are "safe and reliable.
The Waves community will provide a "collective" rating score for token projects, in order to help investors make more informed decisions. 
Waves' Developers to Focus on Creating Improve Trading Tools
On May 30th, 2019, Waves' developers revealed that they would be prioritizing the development of new trading features on the platform's DEX Client App. Instead of developing the Waves DEX as a "universal application", the Waves team has decided to mainly focus on improving the trading process on the peer-to-peer (P2P) exchange.
However, Waves' management clarified that the platform's flagship products such as its multi-currency wallet and token leasing option will remain "an integral part" of the DEX App.
This website is only provided for your general information and is not intended to be relied upon by you in making any investment decisions. You should always combine multiple sources of information and analysis before making an investment and seek independent expert financial advice.
Where we list or describe different products and services, we try to give you the information you need to help you compare them and choose the right product or service for you. We may also have tips and more information to help you compare providers.
Some providers pay us for advertisements or promotions on our website or in emails we may send you. Any commercial agreement we have in place with a provider does not affect how we describe them or their products and services. Sponsored companies are clearly labelled.