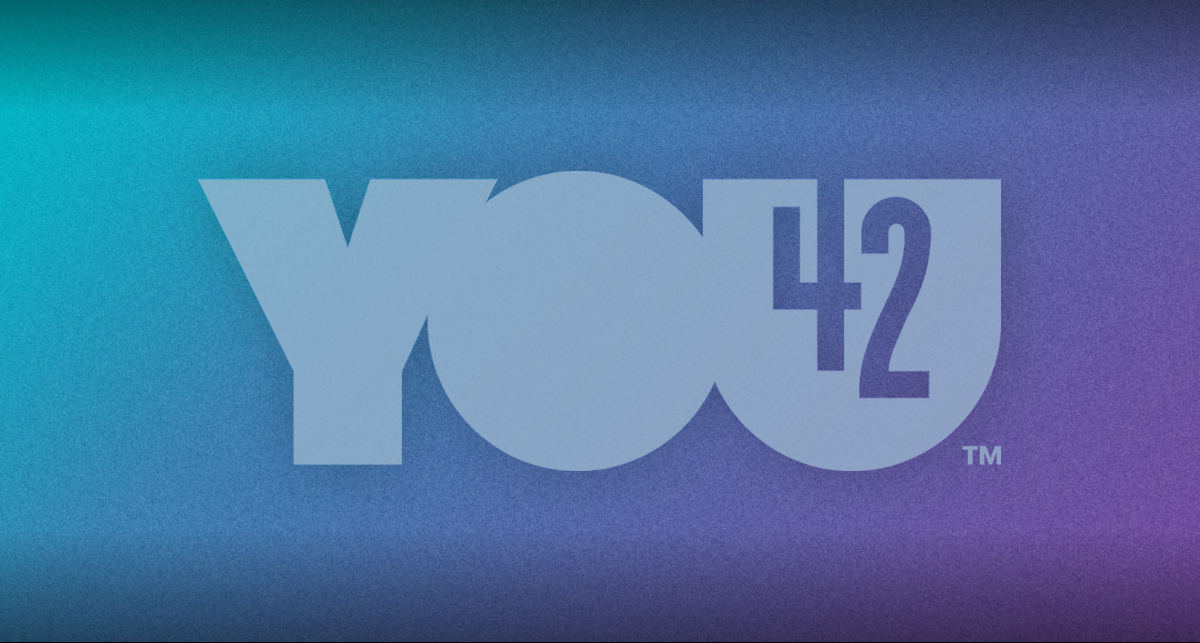 This is a sponsored guide and does not represent investment advice from CryptoCompare. Please do your due diligence when dealing with any Initial Coin Offering and never invest more than what you can afford to lose.
The entertainment industry is an ever-changing ecosystem with no shortage of sudden twists and turns. Long gone are the days of record sales and Blockbuster video stores which have now given way to more convenient and efficient streaming solutions like Netflix, Spotify and many others. Despite the technological progress achieved, this space is still highly limited by the centralization of content and intellectual property (IP).
The media and entertainment space is dominated by large production houses, making smaller and independent productions go unnoticed and unseen by the general public. This issue is caused mainly by the archaic middlemen system that is still in place in what is an otherwise highly developed space. You42, a new blockchain entertainment venture, aims to change this completely. Let's find out how!
What is You42 and how does it work?
You42 is a social entertainment blockchain platform that aims to revolutionize the media industry by removing the middlemen that are currently holding it back. Without the need for a studio or label to bridge the gap between the content creator and its target audience, artists will be able to connect directly with their fans in a much more efficient and meaningful manner. The You42 white paper reads:
"You42 is a revolutionary social entertainment platform putting artists and fans in control like never before, enabling new levels of discoverability and success. The platform serves as a venue for distribution, content creation, collaboration, and consumption."
Available on multiple devices and operating systems, the You42 platform will focus on the distribution of open access content throughout multiple entertainment verticals. The platform also features a unique social component that allows users to curate content and to be rewarded for listening to, watching, commenting on and/or sharing content that they have enjoyed.
You42 provides the content creators and owners with the ability to easily monetize their media through advertising and through dynamic commerce capabilities which allow them to upload, distribute, stream and sell their content via their profile/pages. They will be able to create and personalize their own marketplace with the ability to introduce new products, services and brands while engaging with and rewarding fans for their interaction.
Although artists have the ability to easily monetize their work, it can still be hard to be discovered in such an overwhelming space as the entertainment industry without a strong label or studio behind. That's why, in order to mitigate the gap left by the absence of these middlemen, You42 focuses heavily on its content discovery and distribution mechanism. The platform gives content creators tools to reach their fans across multiple forms of mixed media, a concept that is beneficial to both to the artist and the fan. You42 provides a good example of how this will look in its whitepaper:
"As an example, fans of a You42 trending music artist may cross over into the audience from a game also on You42 when they learn the artist contributed to the game's soundtrack."
The U42 Token
The You42 platform brings forth a revolutionary concept that is made possible through the use of blockchain technology. While the blockchain is not leveraged for any type of decentralized storage, it is instead used as an incentive and monetization layer within the platform. You42 will issue U42, an ERC-20 token based on the Ethereum blockchain. This token will be used within the platform in three distinct ways:
Advertising: The You42 platform allows content creators to reach their target audience by advertising their content on the platform. Additionally, You42 will allow third-party brands to advertise on specific content, driving monetization for the content creators. This functionality is paid for with U42 Tokens.
Rewards: Users can curate the content they come across, being rewarded for listening to, watching, commenting on and/or sharing content with XP (experience points). As they gain XP they will level up and receive tokens for reaching the next level.
Tips: Fans can reward creators for their work directly by tipping them with UCoins, an internal currency that can be purchased with the U42 Token.
The U42 ICO
In order to fund the development and marketing of the You42 platform, an Initial Coin Offering (ICO) is currently taking place. The You42 ICO started on the 2nd of July and will last until the 31st of August, 2018. The ICO token allocation represents 60% of the total token supply and will be available for a 0.00097 ETH base price. The ICO funding target is $30M and the cap is $50M. Click here to learn more about the ICO.
This website is only provided for your general information and is not intended to be relied upon by you in making any investment decisions. You should always combine multiple sources of information and analysis before making an investment and seek independent expert financial advice.
Where we list or describe different products and services, we try to give you the information you need to help you compare them and choose the right product or service for you. We may also have tips and more information to help you compare providers.
Some providers pay us for advertisements or promotions on our website or in emails we may send you. Any commercial agreement we have in place with a provider does not affect how we describe them or their products and services. Sponsored companies are clearly labelled.