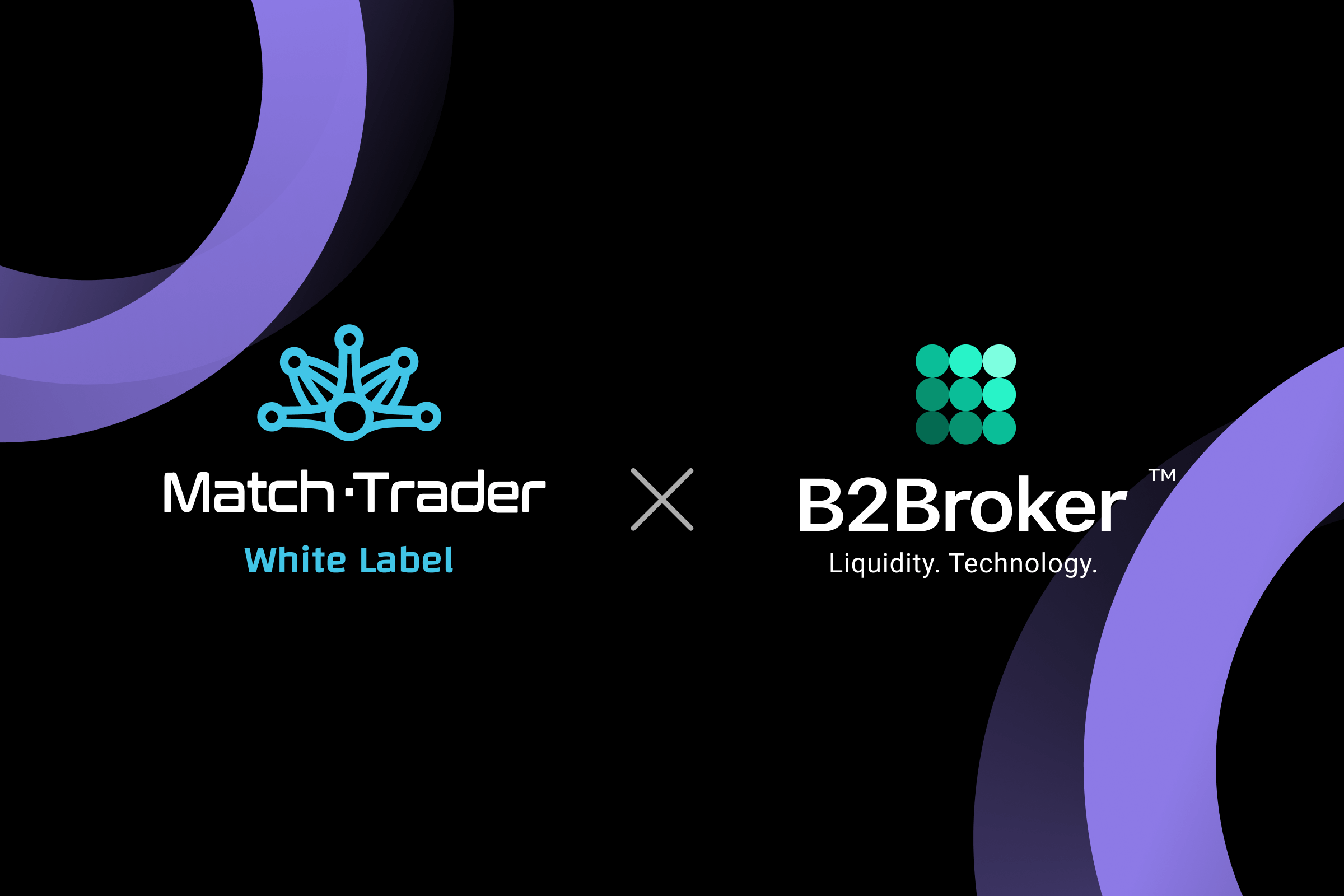 Important information: This is a sponsored story. Please remember that the value of investments, and any income from them, can fall as well as rise so you could get back less than you invest. If you are unsure of the suitability of your investment please seek advice. Tax rules can change and the value of any benefits depends on individual circumstances.
Taking advantage of Match-Trader's integration into the B2Broker white label liquidity offering for FX and crypto markets, the company has expanded its globally recognized white label liquidity products for digital businesses. In addition to the white label solution, the clients will also have access to exceptional commercials and an exclusive integration with B2Core. Following the integration of cTrader  in 2022, the addition of Match-Trader adds yet another expansion to B2Broker's product line. In integrating this solution, B2Broker proves its commitment to providing customers with the most comprehensive and versatile solution on the market.
Match Trader x White Label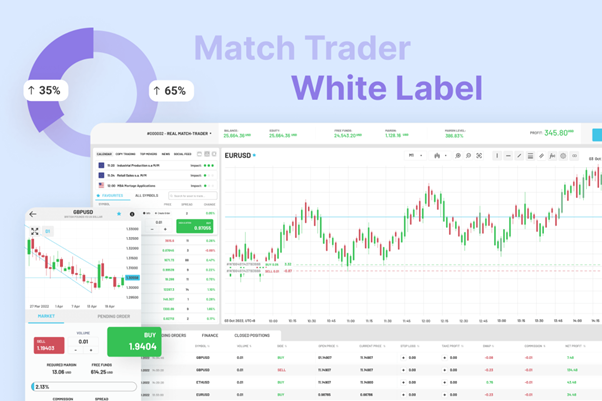 To give brokers and their clients a complete Match-Trader experience, B2Broker has created the Match-Trader white label solution. The new service streamlines all necessary technology into a single product to significantly reduce costs for brokers. The product includes B2BinPay (a platform for processing cryptocurrency payments), B2Core (a CRM system), and access to B2Broker's Prime of Prime liquidity pool. The new Match-Trader white label solution is sure to be a hit in the brokerage sector with all of these capabilities.
A white label from Match-Trader makes online trading stress-free with its wide range of features and services. In addition to round-the-clock server support, 24/7 technical support, dedicated account managers, and our expertise in understanding the brokerage industry, we offer round-the-clock customer service. Additionally, white label packages include training sessions so that your staff is fully conversant with the technology.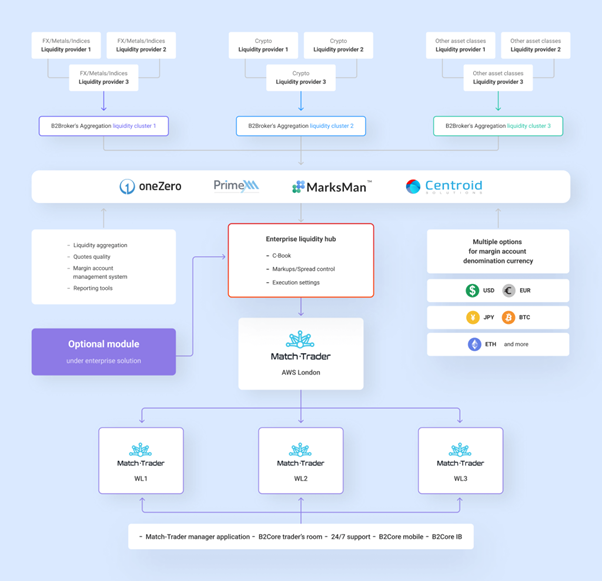 Businesses looking for competitive commissions and a favorable volume charge can benefit from Match-Trader's white label solution. Furthermore, the platform configuration is free, and there are no setup fees. Customers only need to invest a minimum liquidity fee for three months as an initial investment. This product is even more attractive since the customer benefits from a grace period of a whole calendar month along with the remaining days since the account was created in terms of a monthly minimum liquidity and connectivity requirement.
Match Trader x B2Core Mergence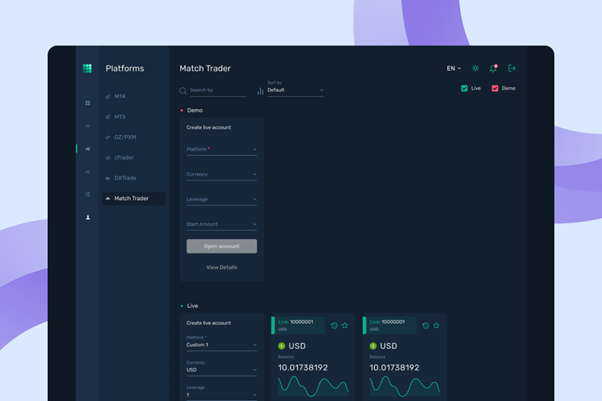 A white-label solution is also offered by B2Broker that integrates Match-Trader with B2Core. As part of the B2Core ecosystem, Match-Trader will operate similarly to other platforms. It is possible for brokers to offer their customers a high-quality trading experience by enabling them to open and manage trading accounts quickly in the trader's room and connect instantly to the platform.
B2Core makes opening a Match-Trader margin trading account very straightforward. Creating a user account is the first step in connecting your trading accounts. Upon creating a Match-Trader account, you will be able to connect your margin trading account.
In the Match-Trader section of the Platforms tab of the B2Core website, the Match-Trader area promises a number of new capabilities and features. By setting up both demo and live accounts, users may test out a variety of trading strategies in real time. The website is now capable of processing external transactions, deposits, withdrawals, and transfers. The new download button for the Match-Trader terminal makes it easier to access the platform and begin trading.
Concluding Thoughts
Combined with Match Trader, B2Broker offers brokers a robust and exciting solution for offering their customers a comprehensive online trading experience. The package provides users with a wide range of powerful tools, making it a perfect fit for any organization that wishes to benefit from advanced technology. In the near future, Match Trader will be incorporated into IB's programming, which will provide an array of new opportunities. In addition to delivering user-friendly functionality efficiently, Match Trader's integration with IB will provide traders with access to a wide range of professional grade options that are tailored to meet their business needs regardless of their size or complexity.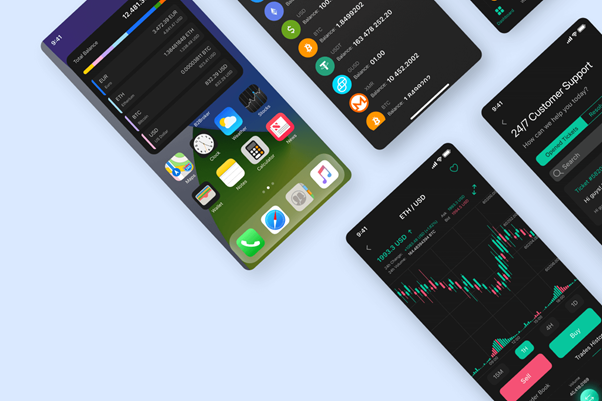 As part of our mobile integration initiative with B2Core, Match Trader will be able to provide brokers with the best of both worlds on a single platform. Keep an eye out for these revolutionary solutions when they become available! Because of its wide range of features and capabilities, B2Broker's Match Trader white label is an excellent option for your company.
This website is only provided for your general information and is not intended to be relied upon by you in making any investment decisions. You should always combine multiple sources of information and analysis before making an investment and seek independent expert financial advice.
Where we list or describe different products and services, we try to give you the information you need to help you compare them and choose the right product or service for you. We may also have tips and more information to help you compare providers.
Some providers pay us for advertisements or promotions on our website or in emails we may send you. Any commercial agreement we have in place with a provider does not affect how we describe them or their products and services. Sponsored companies are clearly labelled.