Hello, Cryptopian! Looking to buy some coins? Using our service, you can purchase Bitcoin with your credit card safely and quickly in just a few short steps. This is a service provided by our partners Simplex.com which will make your life much more simple. Follow our guide to learn how the process works before getting started.
Part 1: Buy Bitcoins
Step 1: Go to our main page (or click

here

) and on the top section click on the "Buy Now" button inside the BTC-USD graphic (or click here directly

)

Step 2: Once there, type the amount you want to buy (you can write on the BTC gap or on the USD/EURO gap), your Bitcoin address (on the field below) and press "Buy Now"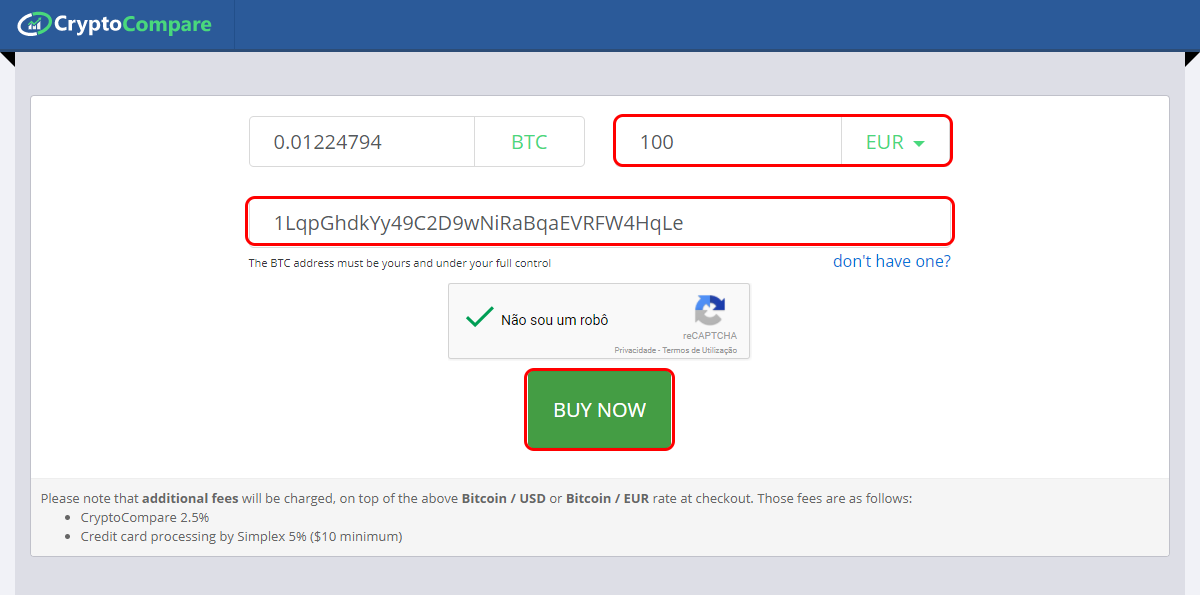 Step 3: Fill the gaps with your personal information. Once you finish, agree with

the

Terms and Conditions

and

Privacy Policy

and press "Continue"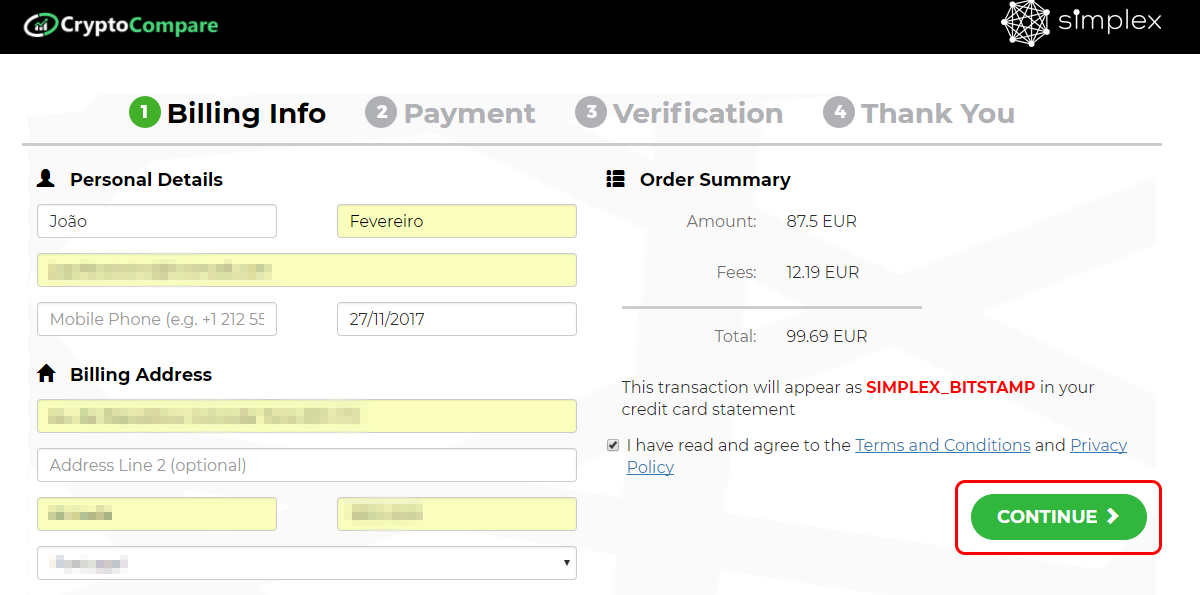 Step 4: A message with a 4 digit code will be send to your chosen mobile number, type the code and press "Verify"

(Once accepted, you will see a check image on the "Phone" field)

Step 5: Then go to your email inbox, and use the confirmation link provided by them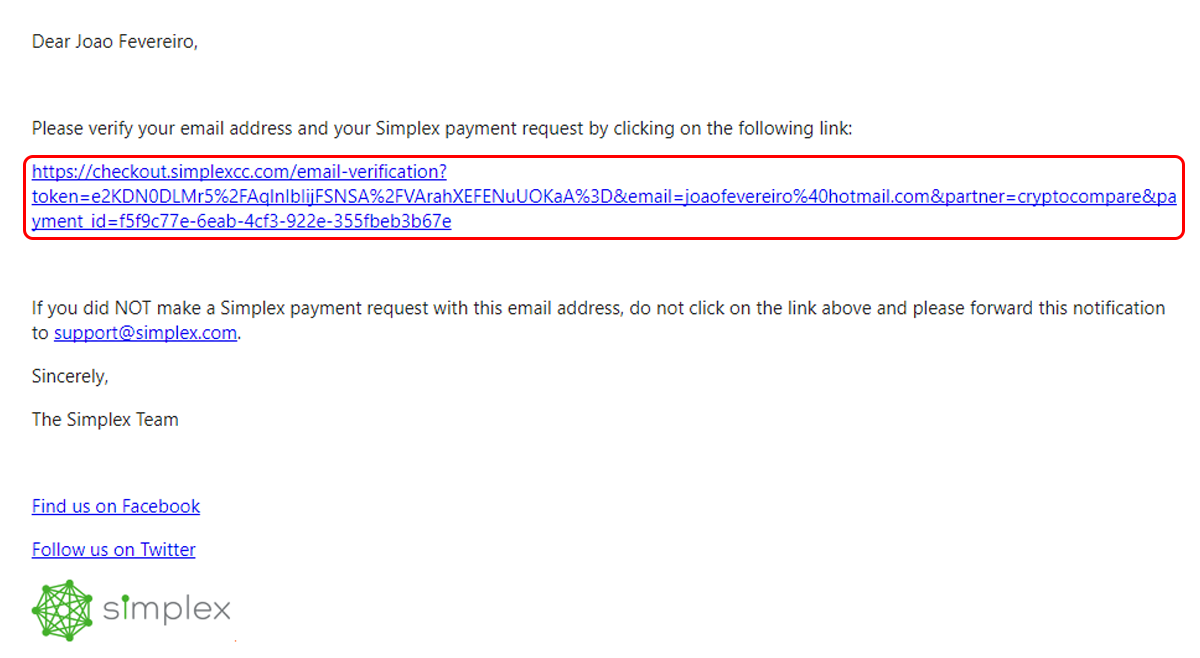 (Once accepted, return to the checkout and you will see a "check" on "Email")
Click "continue"

Step 6: Now use your personal credit/debit card for this payment and click "Pay Now"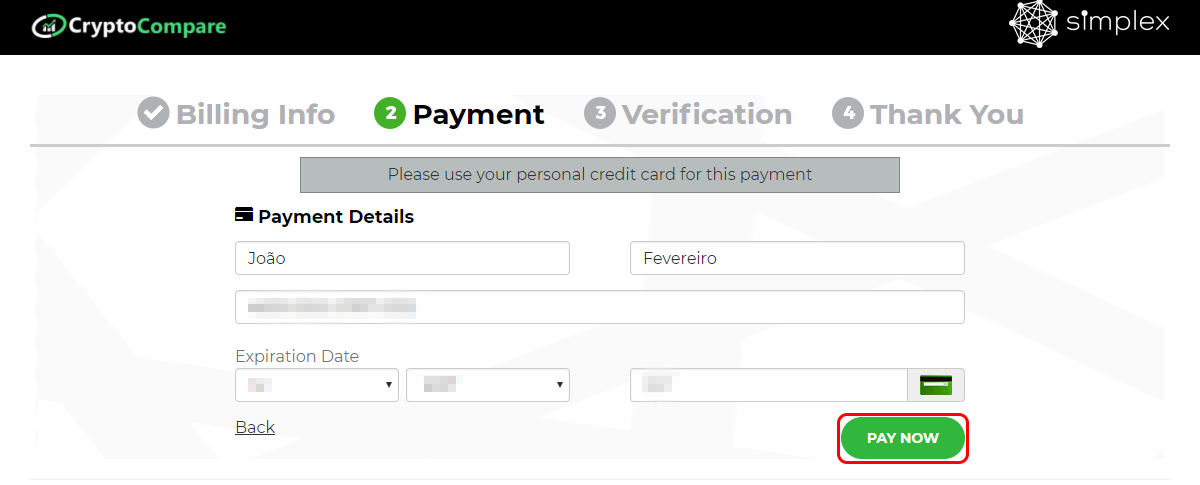 Step 7: Last step is the verification ID, fill the gap with your personal information and press the "choose file" button to upload your ID (if you are going to do this step with your ID or Licence drive you will need to upload two times, front and back side)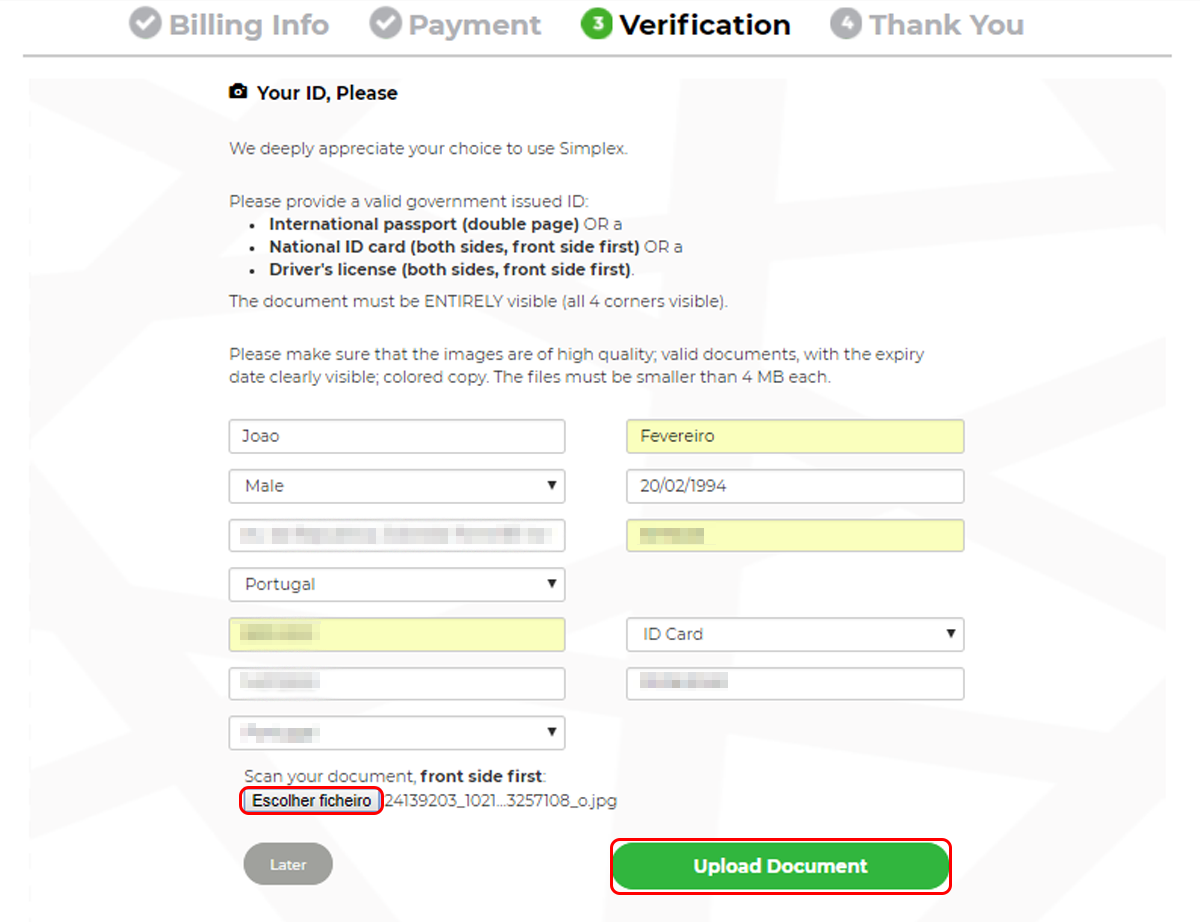 Step 8: Once you arrive at the payment fourth step you finish your purchase! Well done! Now you can return to CryptoCompare website clicking on the "Return to Cryptocompare" button.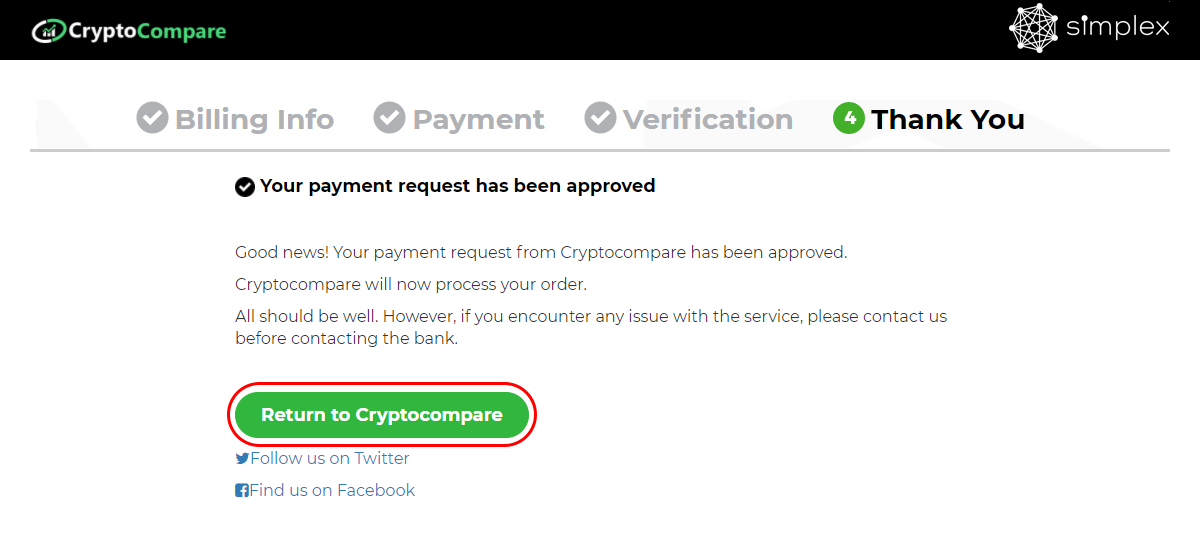 That's it, simplex now will verify your transaction. It is possible that you will notice a charge in your credit card account. This is only an authorization check, automatically made in order to reserve the amount in case the payment is approved. If the payment doesn't go through (cancelled, expired or failed), this authorization check will be voided in no more than 48 hours, and you will not see the charge in your account.
This website is only provided for your general information and is not intended to be relied upon by you in making any investment decisions. You should always combine multiple sources of information and analysis before making an investment and seek independent expert financial advice.
Where we list or describe different products and services, we try to give you the information you need to help you compare them and choose the right product or service for you. We may also have tips and more information to help you compare providers.
Some providers pay us for advertisements or promotions on our website or in emails we may send you. Any commercial agreement we have in place with a provider does not affect how we describe them or their products and services. Sponsored companies are clearly labelled.