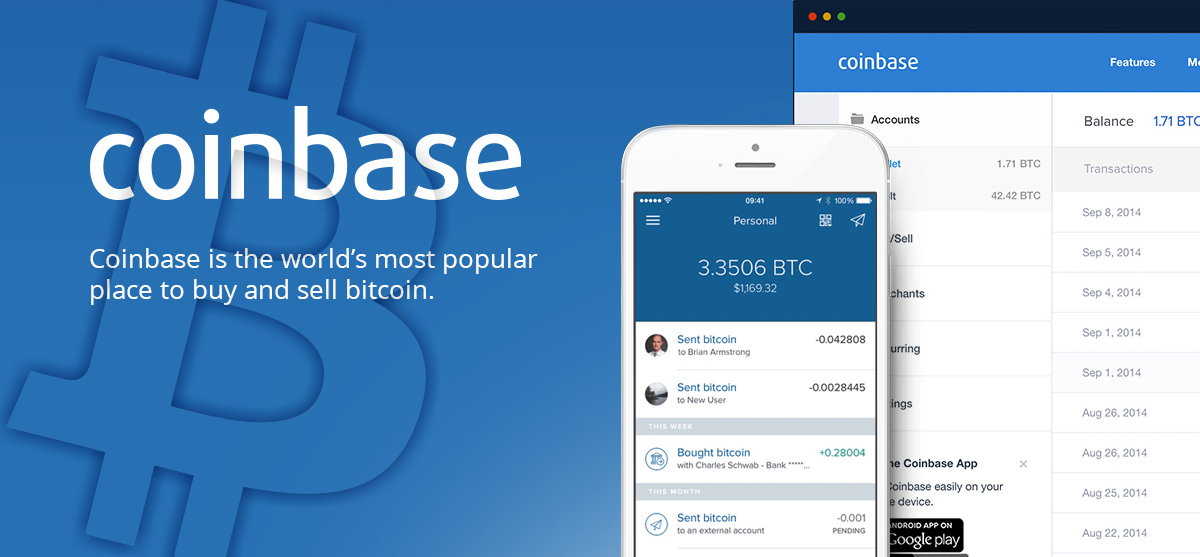 Founded in June of 2012, Coinbase is a digital currency wallet and trading platform where users can buy, sell, store and send currencies like Bitcoin, Ethereum, and Litecoin. Coinbase also offers merchant tools allowing them to easily and quickly receive Bitcoin and alts as a payment mechanism.
Today, we are going to show you how to buy Bitcoin with Coinbase. Bitcoin is the world's first and most widely used cryptocurrency and can be seen as a good entrance to the crypto world as it allows you to access various services and on the ecosystem and to buy other types of cryptocurrencies not available for fiat.
Part 1: Create an account on Coinbase
Step 1: Go to Coinbase website or click

here

, and press "Sign up" button on upper right corner (or click

here

)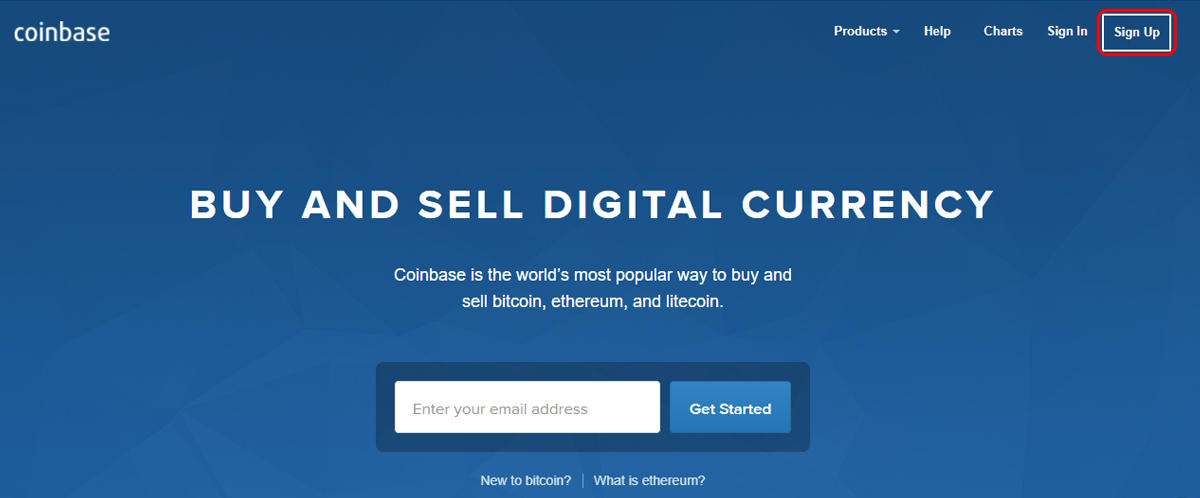 Step 2: Now fill up the gaps with your information and press "create account" button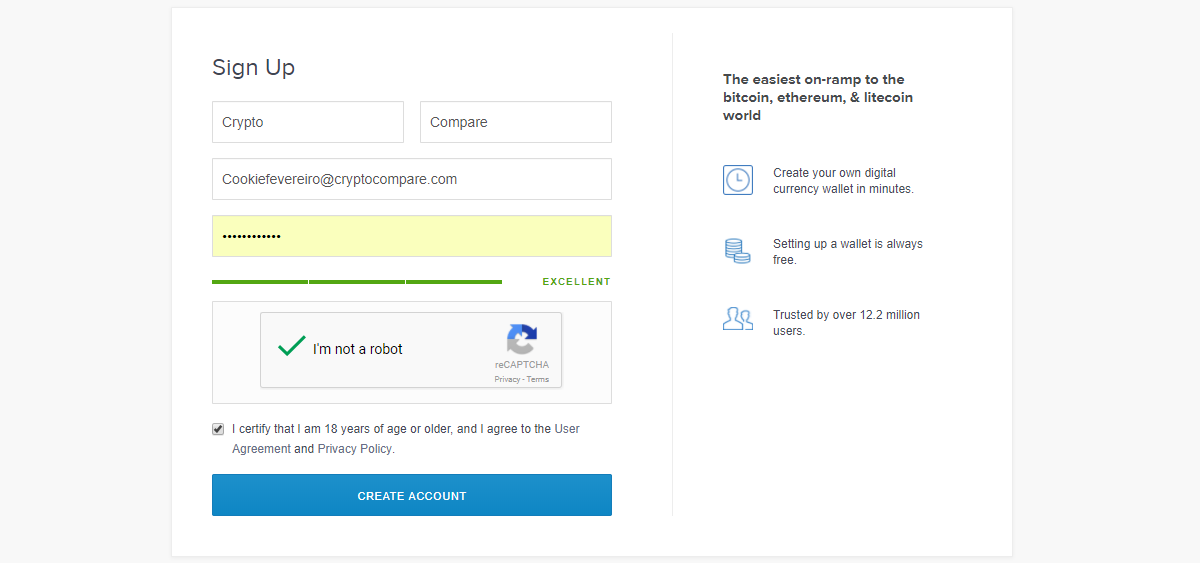 Step 3: Now you need to verify your email, in order to start using your Coinbase account, you need to confirm your email address.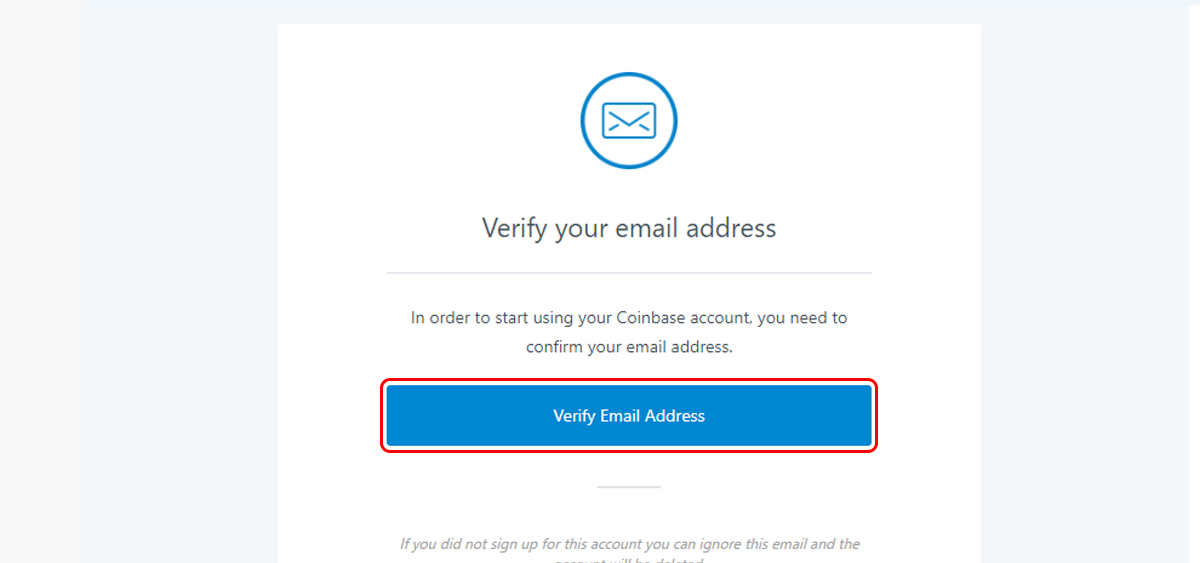 Step 4: When you confirm your email, Coinbase will ask you to complete the following steps to get your first digital currency. You will need to complete the verification with your personal information in order to buy or sell coins, so just follow the steps provided by Coinbase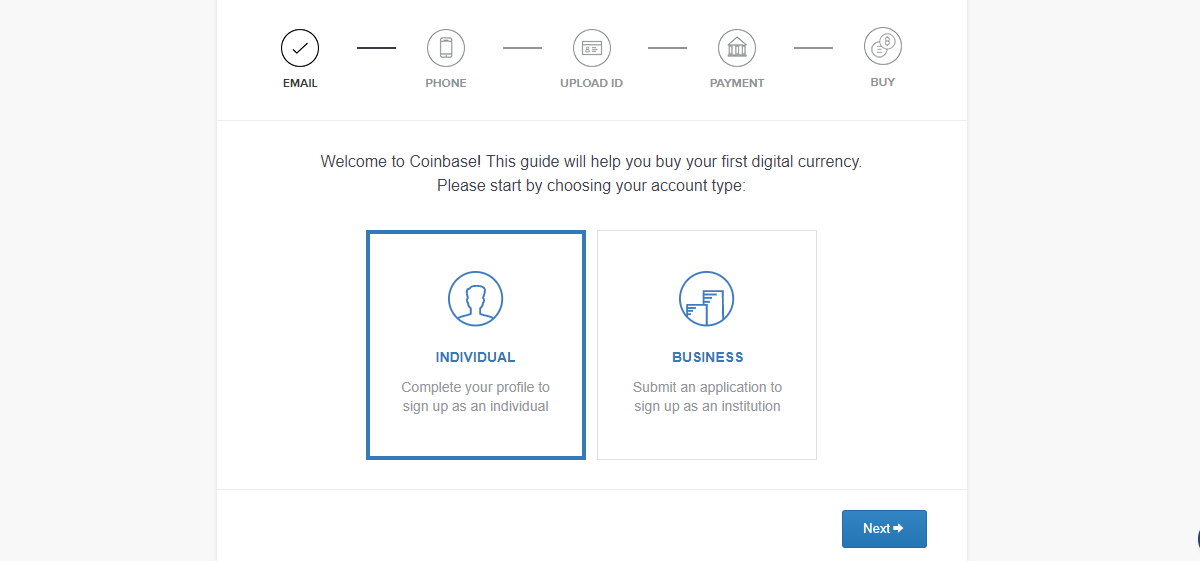 You'll need to complete all the verification steps (including connecting your bank account) before you can use the Coinbase account.
Part 2: Buy Bitcoin
Step 1: Once you finish all the steps you are able to buy bitcoin, go to the "

Buys

" page.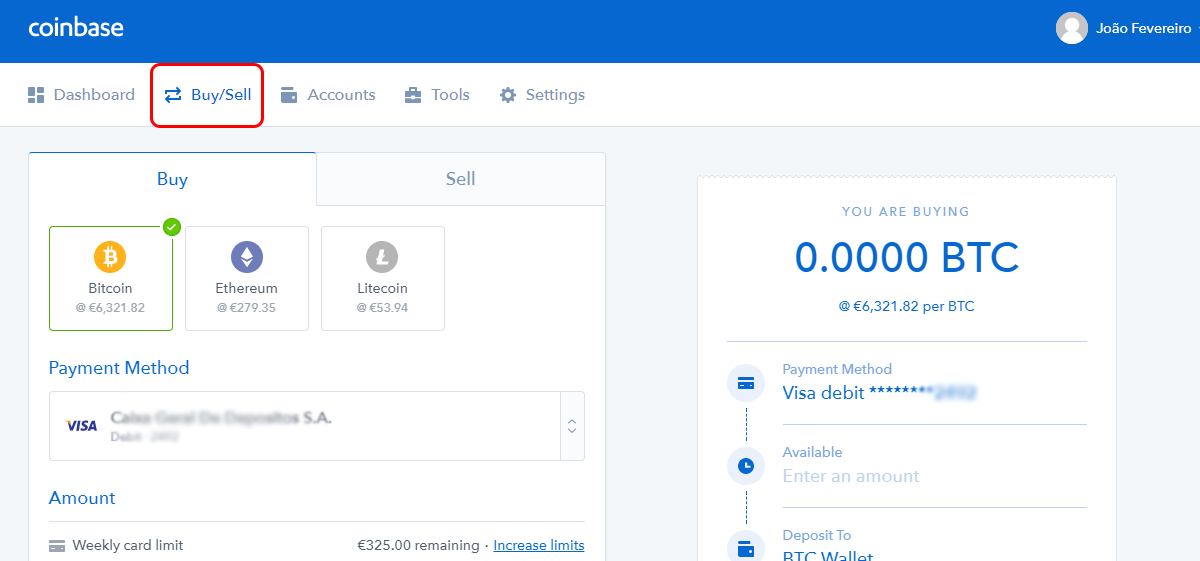 Step 2: Scroll down a bit, on the "buy" tab, choose what currency you want to buy, type the amount, then click on "buy" button (for this guide we are going to buy 0.0044 Bitcoin for 30 Euros)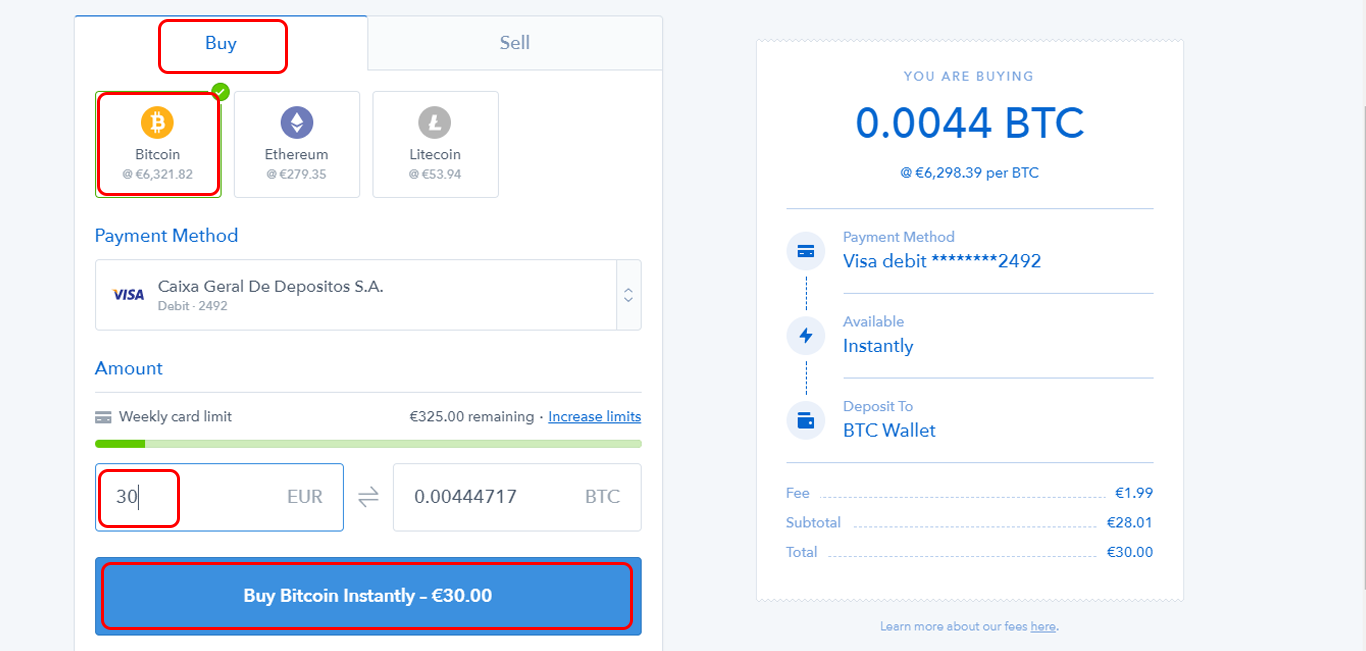 Step 3: To finish the transaction you must confirm it, press "confirm buy" as seen in the image below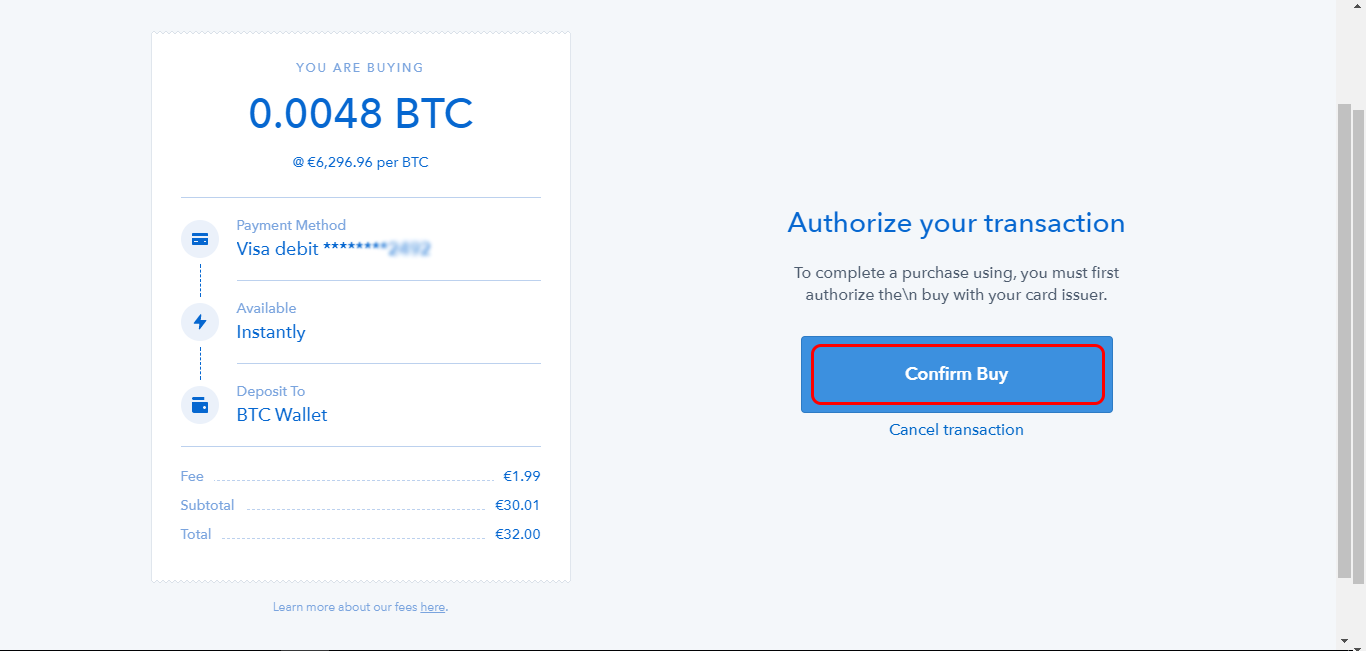 Step 4: Wait until you see a "successful buy" image.

That's all, you now own Bitcoin! To confirm it you can click on "Account" tab and you will be able to see all the coins you have in you Coinbase (web) wallet

Coinbase makes it easy to convert your local currency into and out of bitcoin. This guide showed how to buy bitcoin and store it securely in a wallet. Selling work the same way but in reverse, you just need to click on the "sell" tab and follow the same steps.
We hope this guide was helpful, for more information you can visit Coinbase support here
This website is only provided for your general information and is not intended to be relied upon by you in making any investment decisions. You should always combine multiple sources of information and analysis before making an investment and seek independent expert financial advice.
Where we list or describe different products and services, we try to give you the information you need to help you compare them and choose the right product or service for you. We may also have tips and more information to help you compare providers.
Some providers pay us for advertisements or promotions on our website or in emails we may send you. Any commercial agreement we have in place with a provider does not affect how we describe them or their products and services. Sponsored companies are clearly labelled.