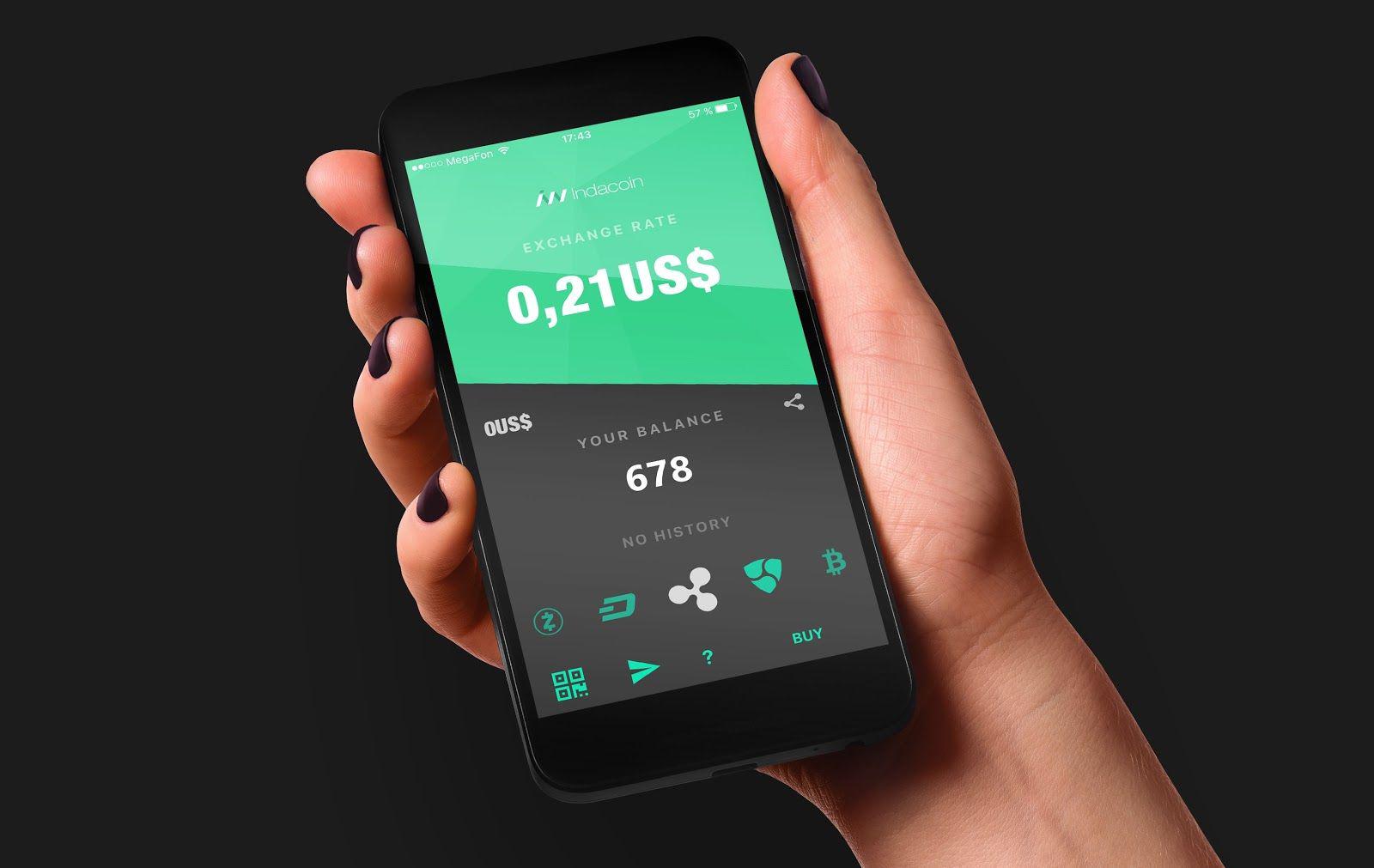 The market of cryptocurrencies is volatile, therefore it is extremely important to stay connected to it and to be able to track all the changes in your investment portfolio from every place you go. The easiest way to do it is via mobile phone, that is why we made a simple step-by-step guide on how to buy digital coins right from your iPhone with an example of an App launched by international cryptocurrency exchange Indadoin.
Step 1: 

Go to the

Apple

Store

and download Indacoin App. After that, you need to connect your mobile number to the App. To do this you have to type your number into the free field, then you will receive a code to enter your personal account.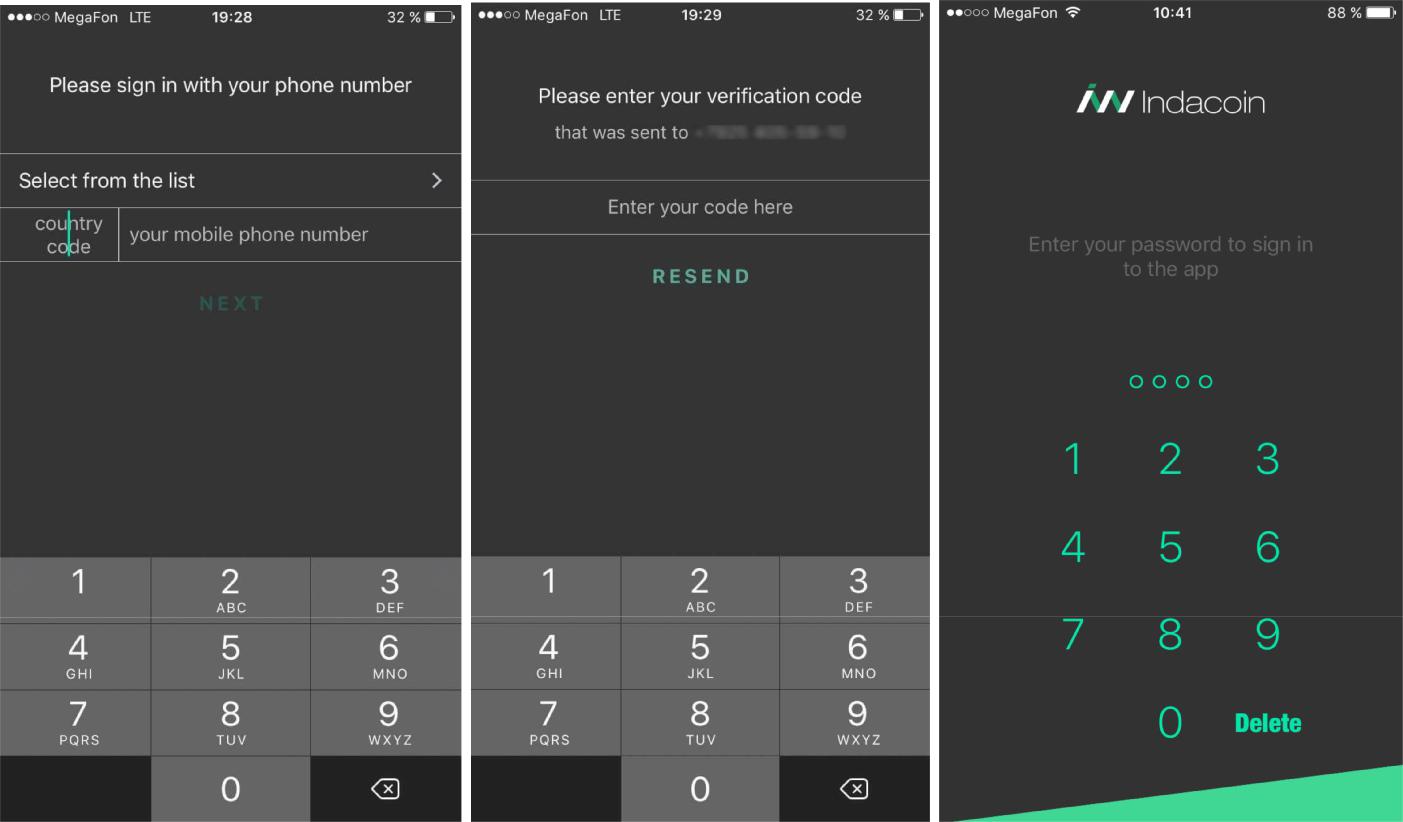 Step 2: 

You are in your personal account.
What can you do here?
Track exchange rates of different cryptocurrencies

Check the prices of altcoins by swiping the borderline down

Change fiat currency to get a better understanding of how much each digital coin worth and which currency you prefer to make transactions with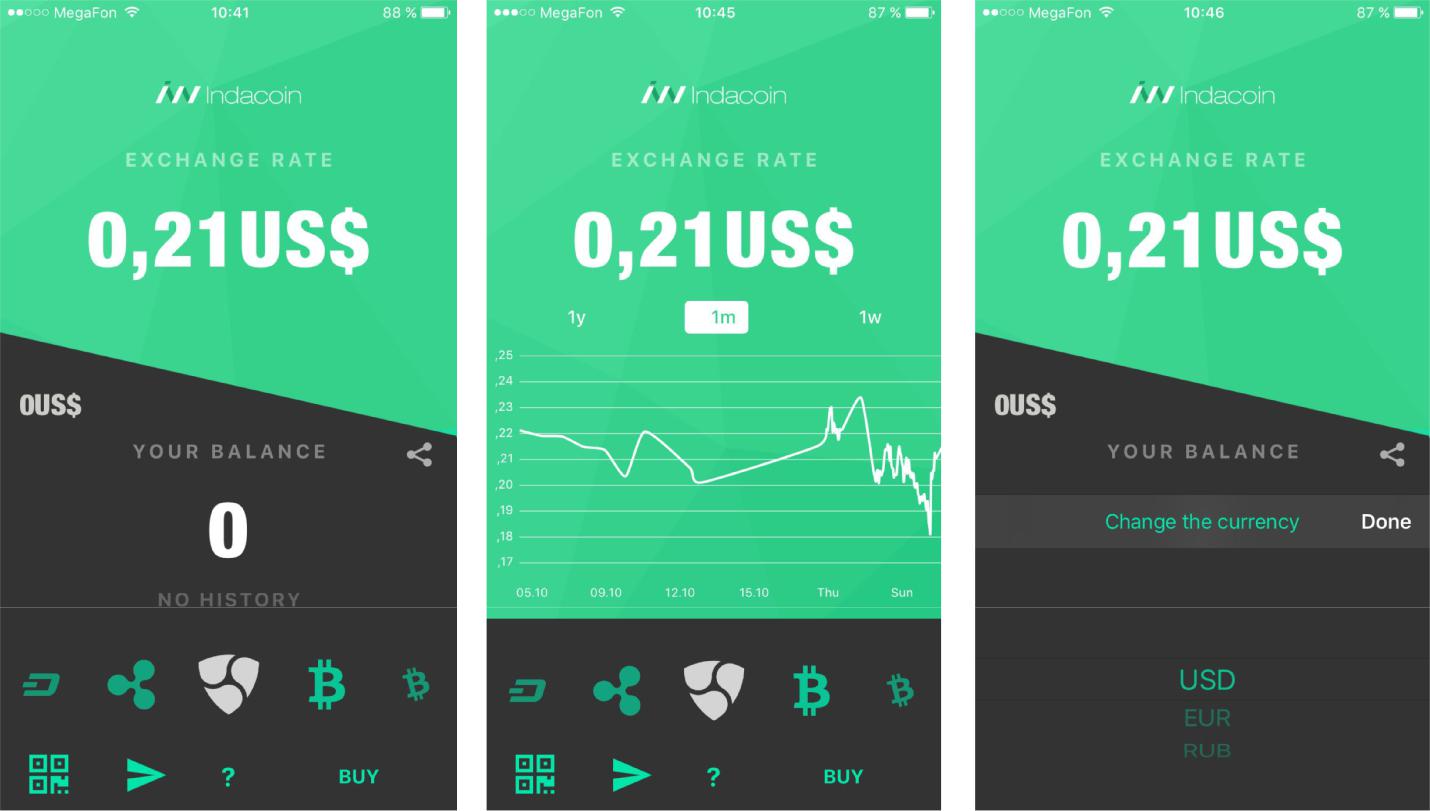 Attention! If you don't see an altcoin you want to purchase, you can scroll to the right to find a PLUS sign. Click here and you will discover the list of more than 100 supported digital coins. Choose which ones you would like to see in the main menu, they will be marked in green.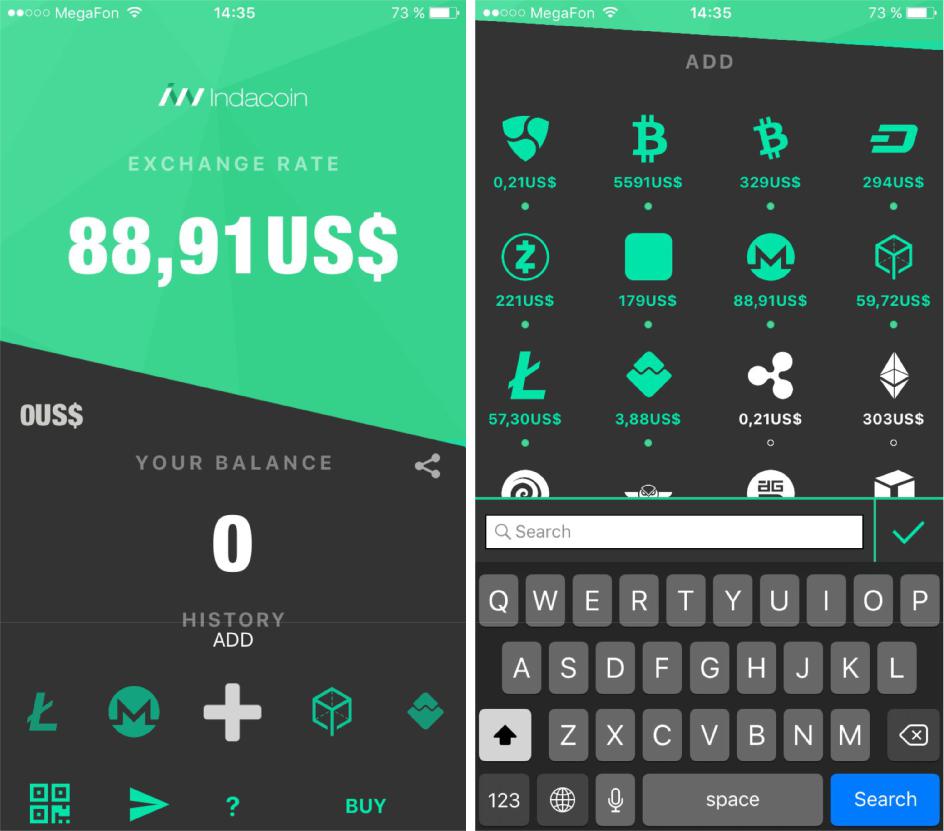 Step 3: 

To make a purchase you need to click to the desired altcoin and to the word BUY below. Then you have to choose the number of cryptocurrencies to buy and fulfill information about your bank card. After it's done, you have to wait a bit until your altcoins are on your balance.
Attention! The minimum price of the purchase is $30, the maximum is $200.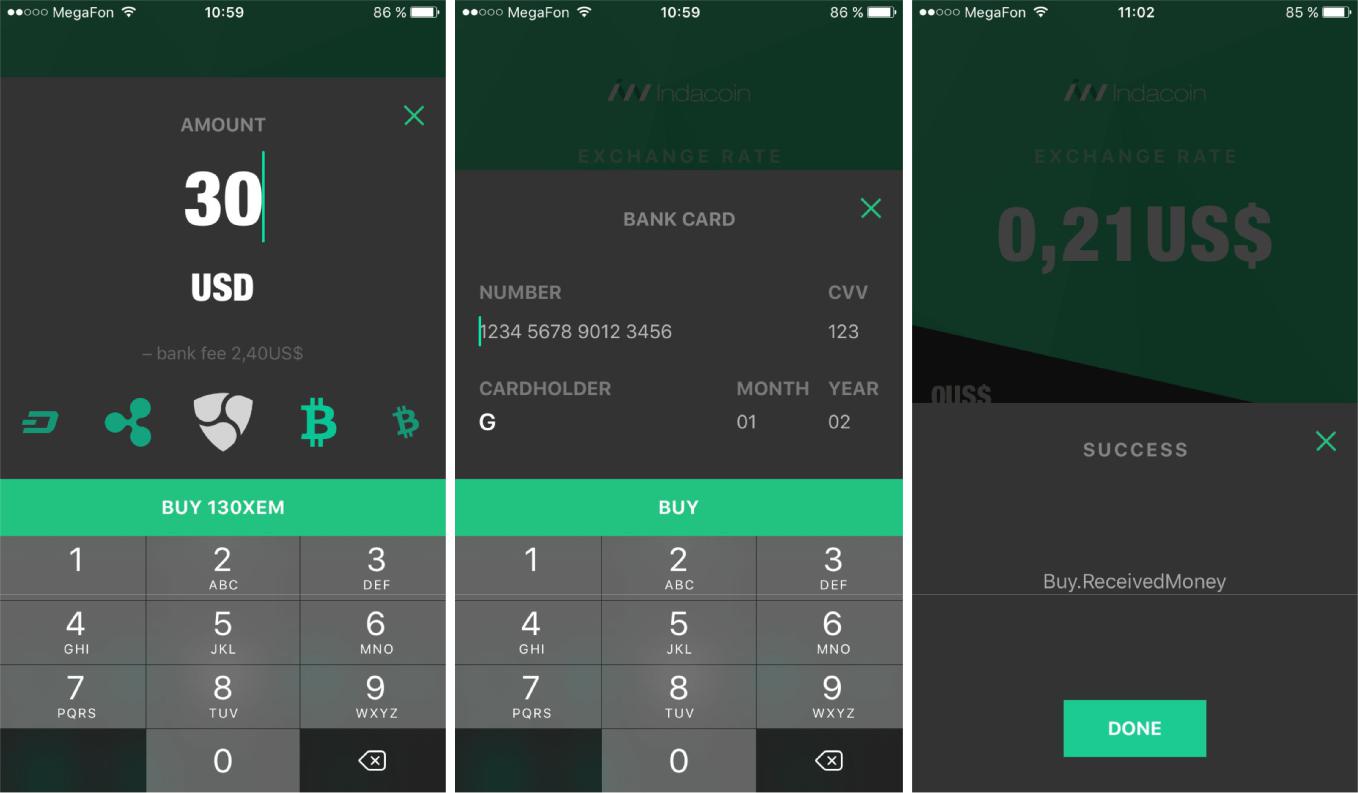 Step 4: 

You can send any altcoin to your friend or relative either via the phone number or via wallet address. To do it click the arrow sign at the bottom of the main page of the App.
Attention! In case if a person to whom you are sending crypto doesn't have the Indacoin App, cryptocurrency will be tied to the phone number. So when this person will download the App, digital coins will be already in the balance.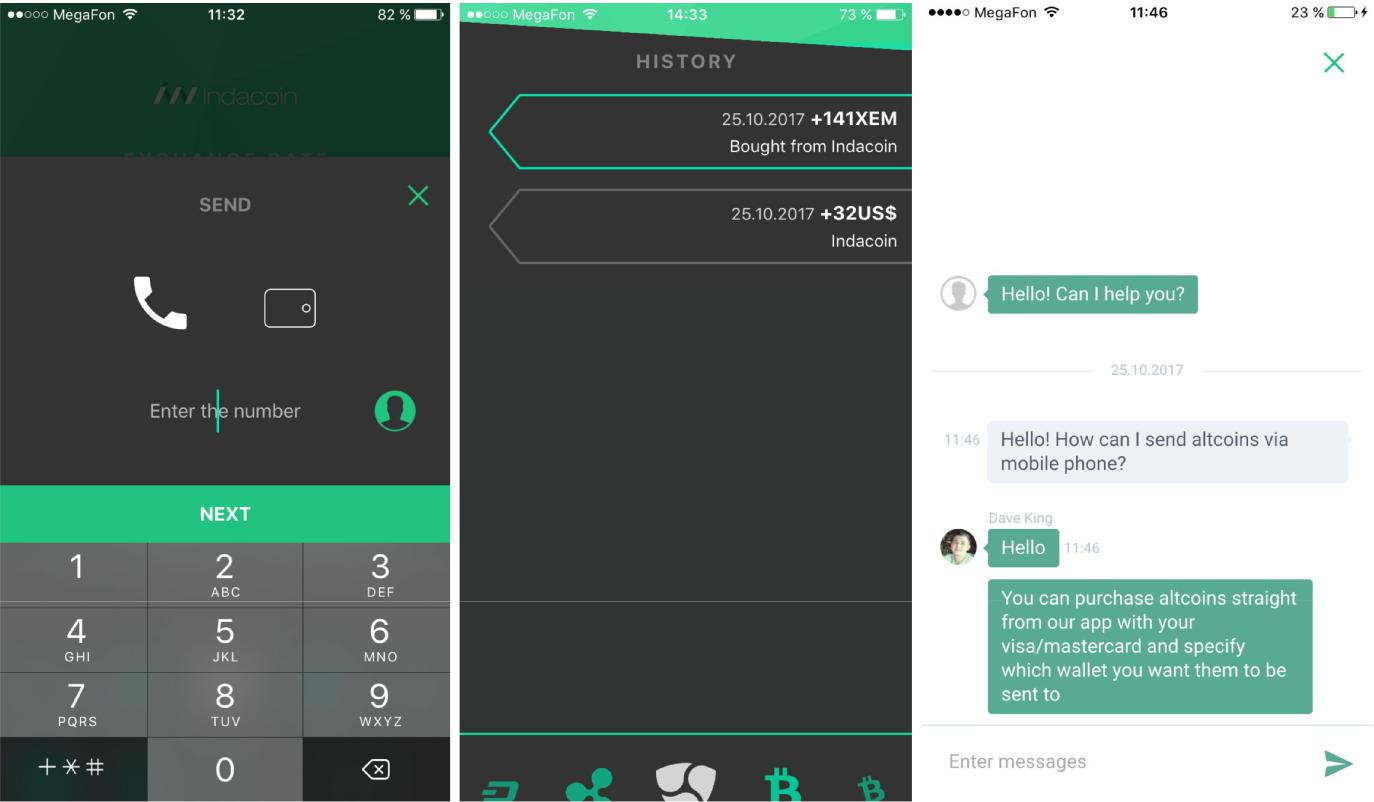 Step 5: 

To check all your previous transactions you have to click the word HISTORY on the main page of the App.
Attention! If have any inquiries, you can contact Indacoin support team, which works 24/7. To do this click to the question sign.
This website is only provided for your general information and is not intended to be relied upon by you in making any investment decisions. You should always combine multiple sources of information and analysis before making an investment and seek independent expert financial advice.
Where we list or describe different products and services, we try to give you the information you need to help you compare them and choose the right product or service for you. We may also have tips and more information to help you compare providers.
Some providers pay us for advertisements or promotions on our website or in emails we may send you. Any commercial agreement we have in place with a provider does not affect how we describe them or their products and services. Sponsored companies are clearly labelled.