Digibyte is a Proof of Work cryptocurrency based on a multi-algorithm system that allows users to mine it through five different algorithms. DGB has recently grown in value to reach the top 15 most valuable coins by market cap (At the time of writing). DGB has recently moved to activate SegWit and has been able to amass popularity among gamers.

Today, we're going to tech you how to buy DGB with Bitcoin. If you don't have BTC and don't know how to buy it, click here to learn how.
Part 1 - Create an account with Poloniex
Step 1:

Click

here

to go to Poloniex
Step 2:

Click "

Create your account

" to singup

Step 3:

Enter your personal details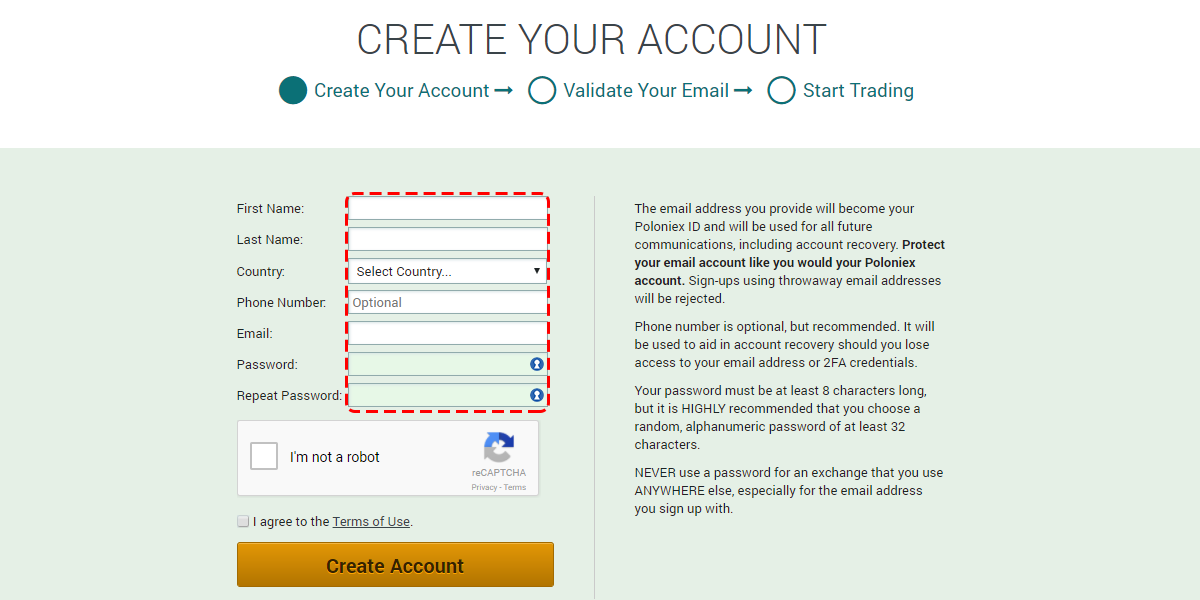 Step 4: Solve the captcha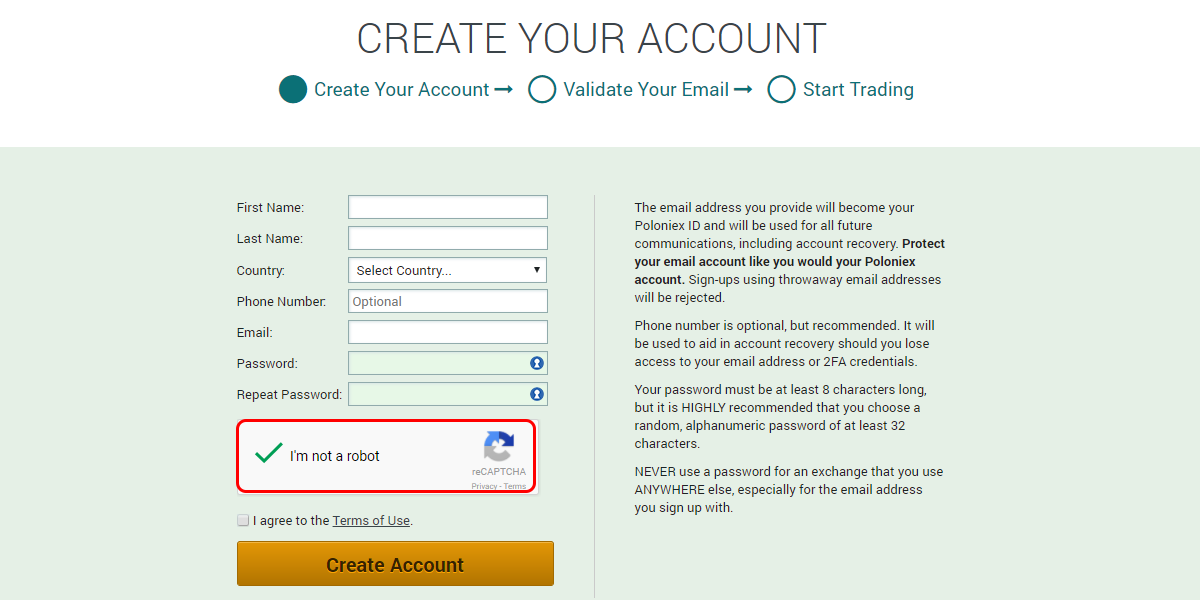 Step 5:

Agree to the Terms and Conditions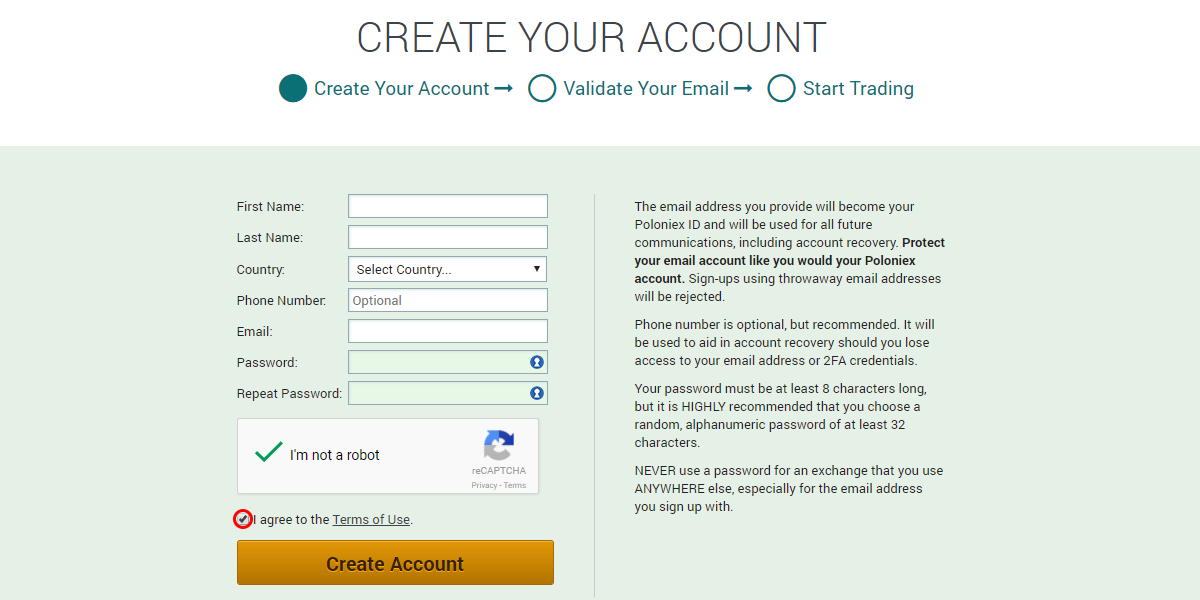 Step 6: Click "Create account

"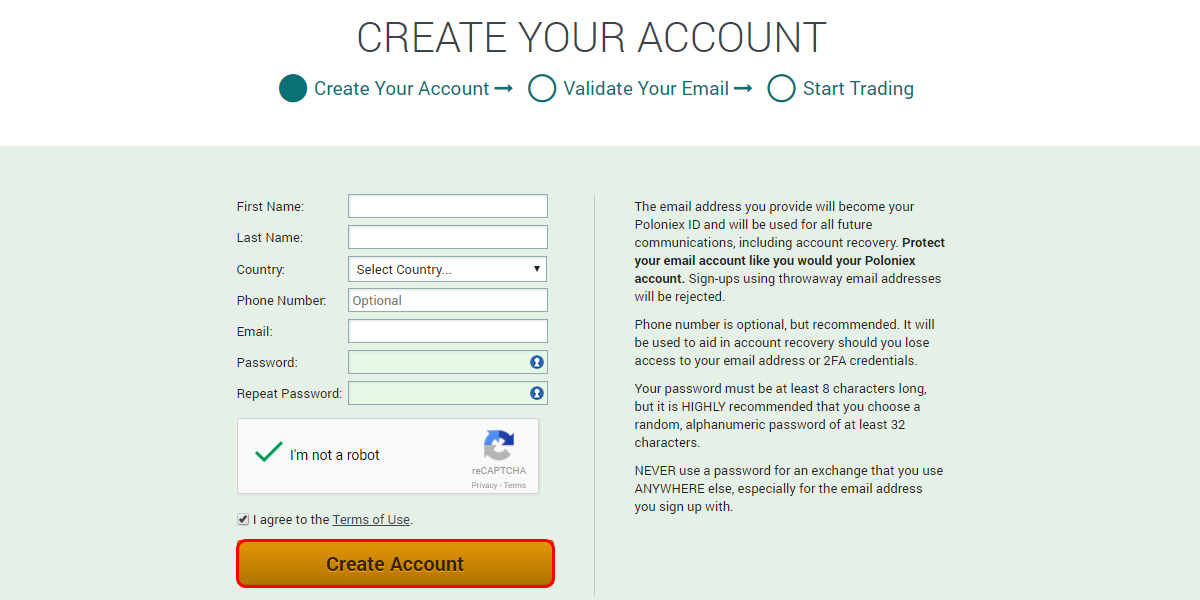 Step 7: You'll be sent a confirmation email. Click the link within to confirm your account

Step 8:

Enter your username and password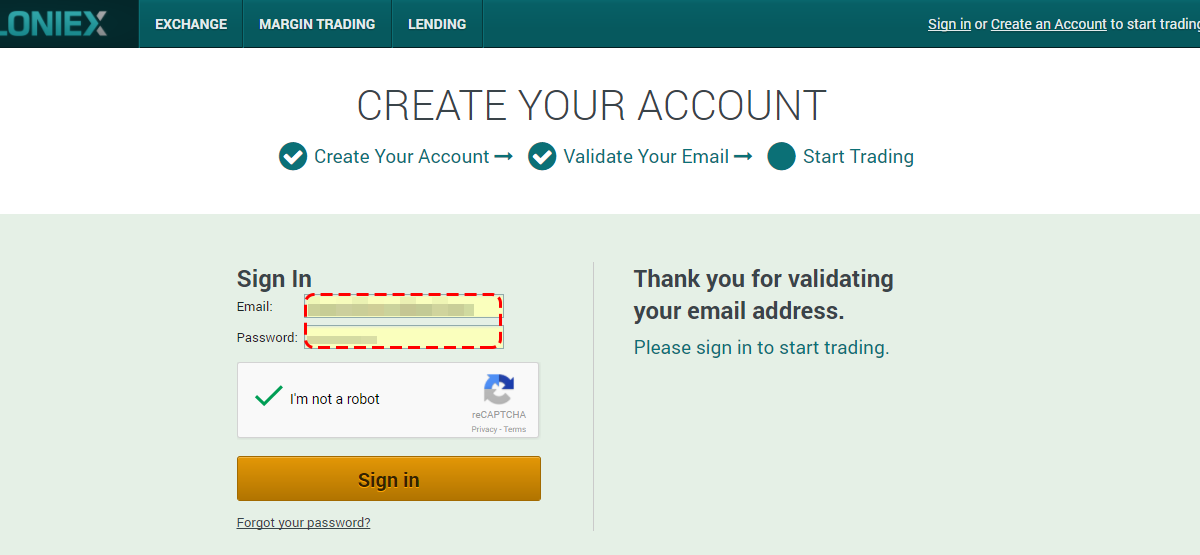 Step 9: Solve the captcha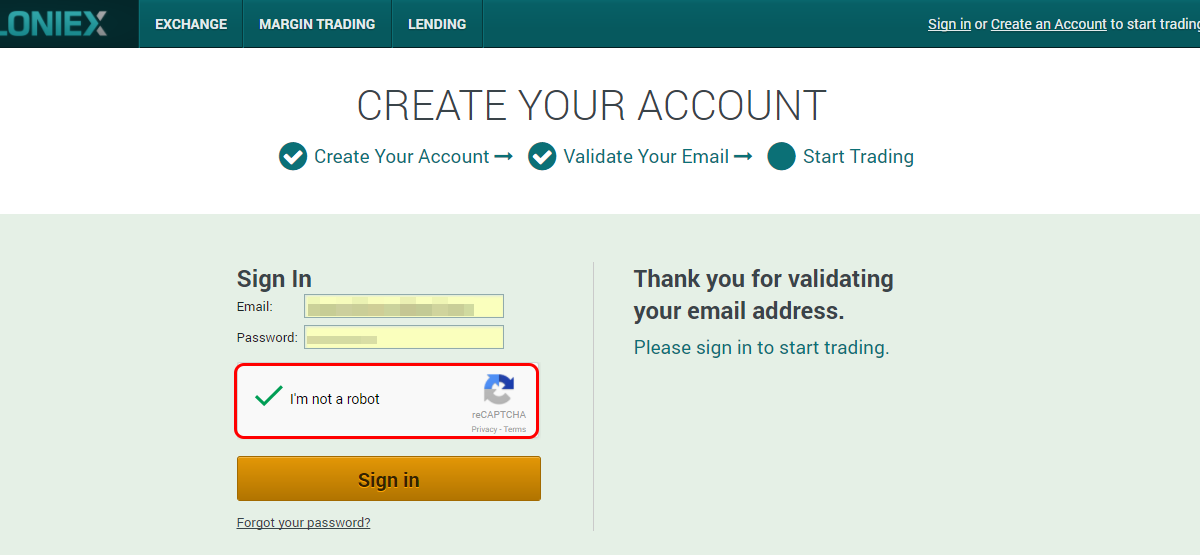 Step 10: Click "Sign in"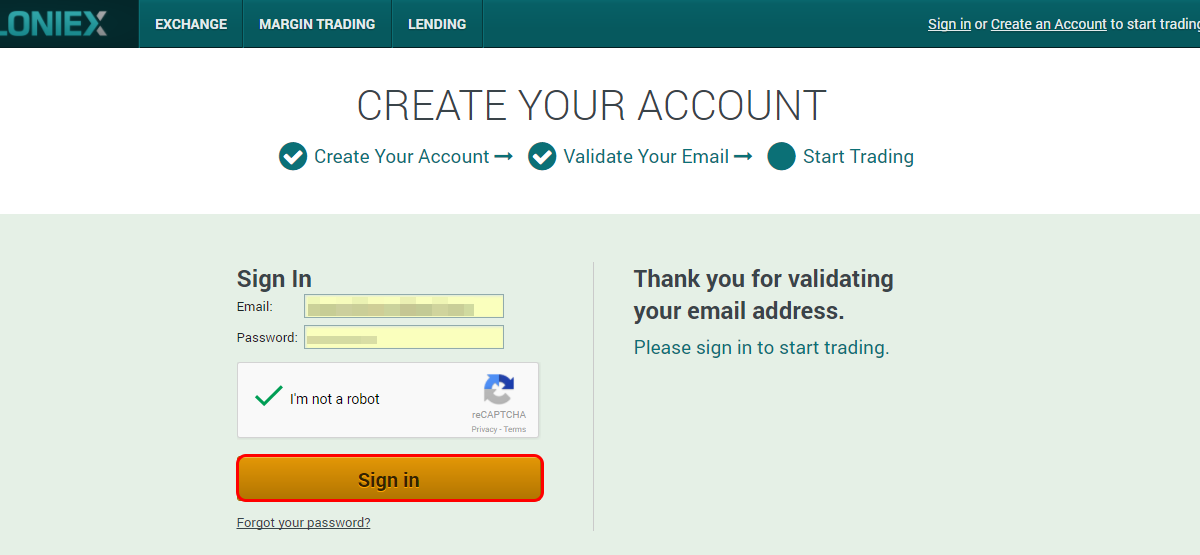 Part 2 - Deposit Bitcoin
Step 1: Once you've logged in, move your mover over "Balances"

Step 2: A submenu will appear, click "Deposits and Withdrawals"

Step 3: Search for Bitcoin

Step 4: Click "Deposit"

Step 5: Send the amount of BTC you want to spend to the address shown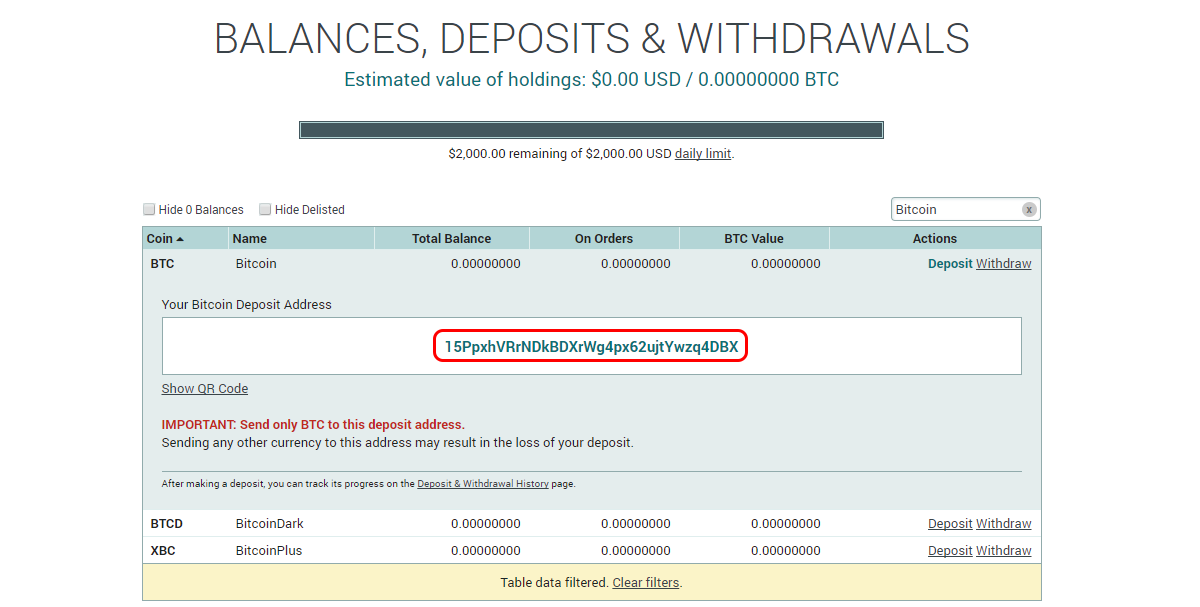 Part 3 - Buy Digiby
Step 1: Once your BTC deposit arrives, click "Exchange"

Step 2: Then, on the BTC markets, choose DGB. You can use the search bar if you have trouble finding it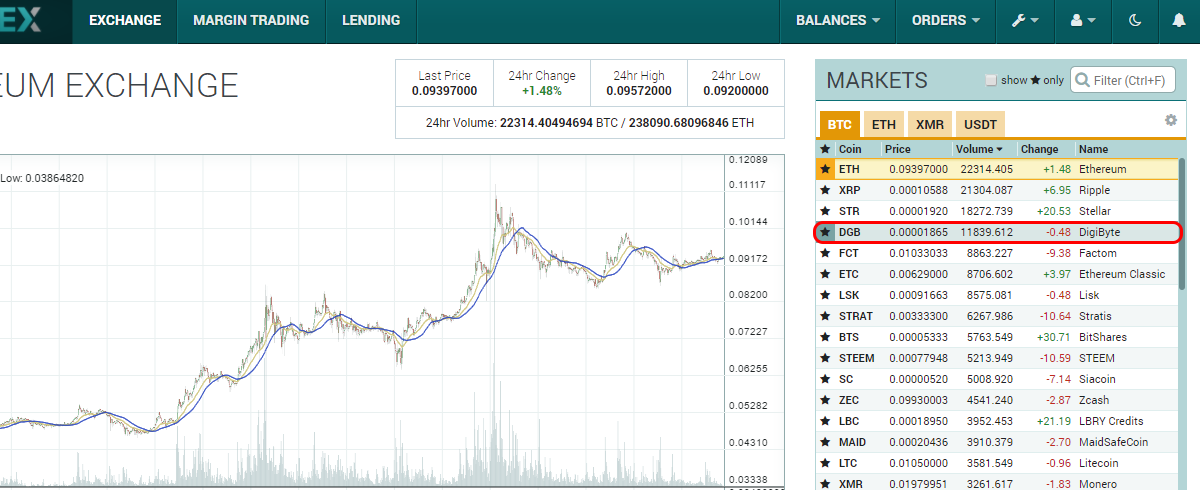 Step 3: Below the chart, on the left side, enter the price you want to buy DGB for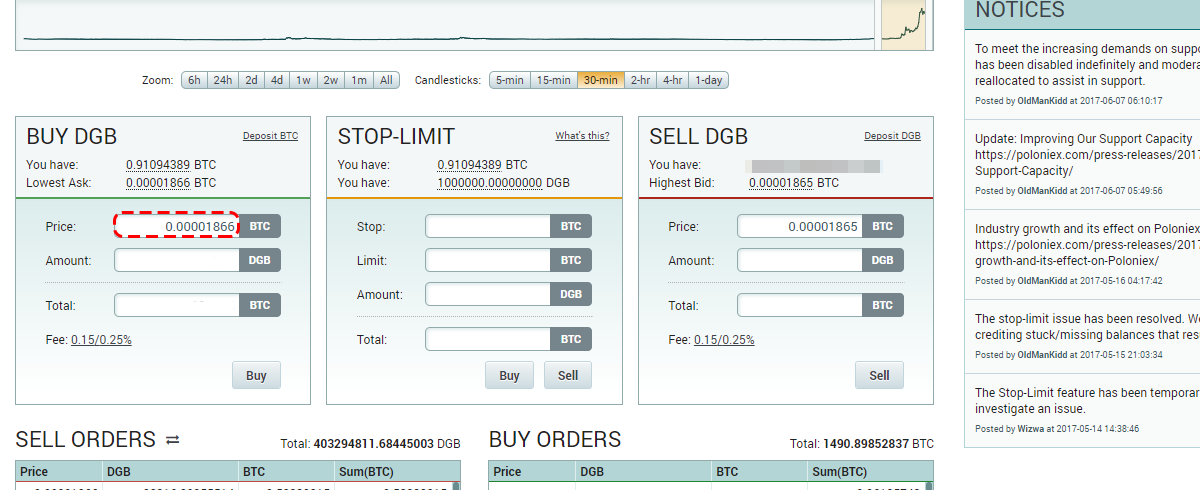 You can click "Lowest ask" (1) or "Highest Bid" (2) to enter the price accordingly

You can also check the order book below

Step 4: Once you've entered the price, enter the amount of DGB you want to buy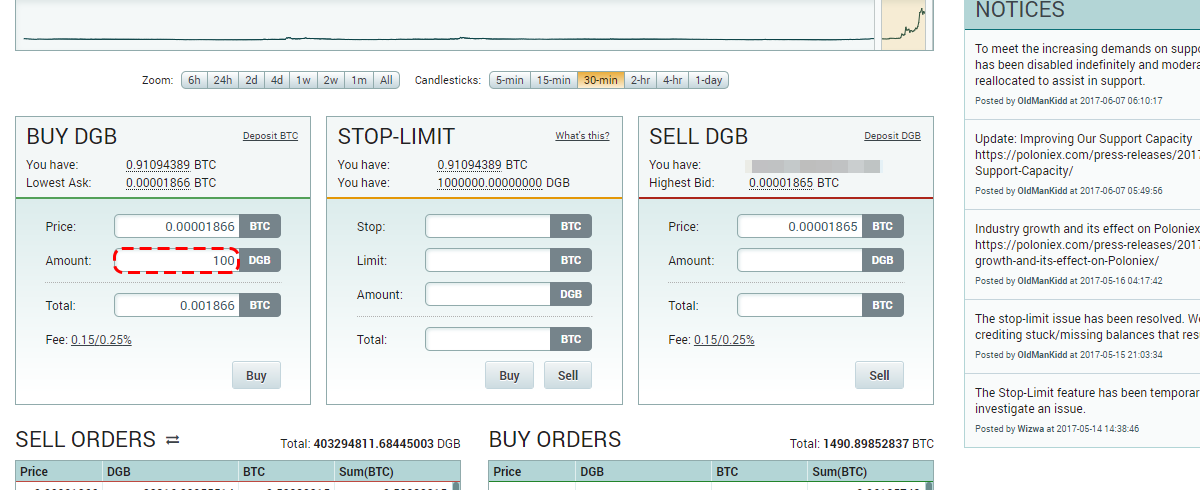 Step 5: Click "Buy"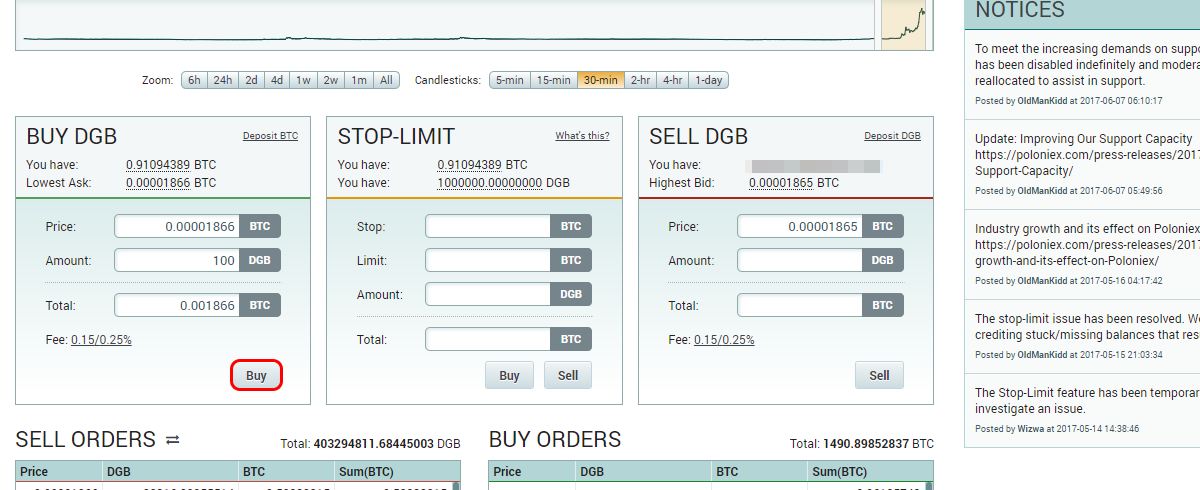 You can check your open orders by clicking "Orders" on the top menu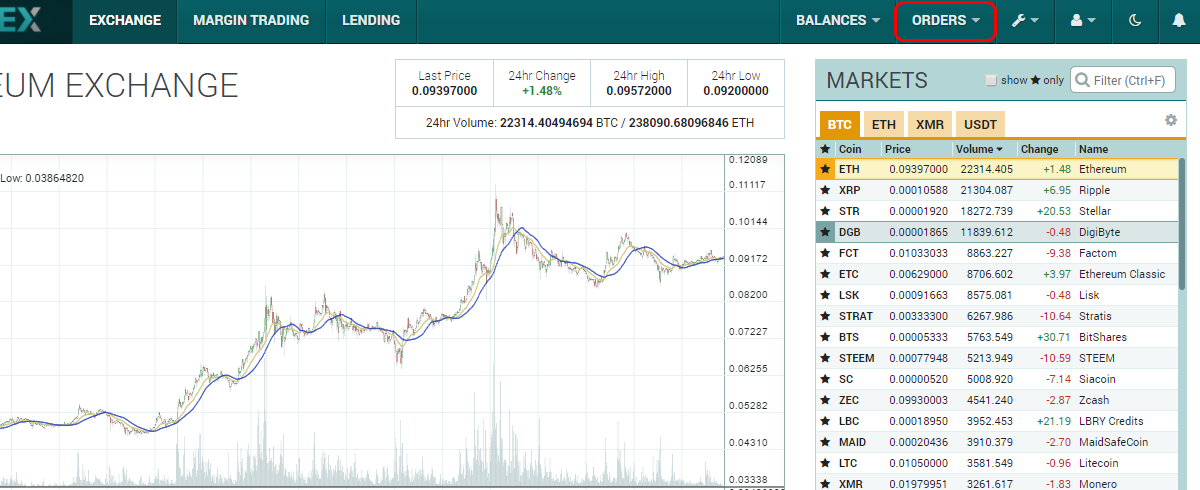 Once you're done. You can store DGB in one of the wallets available. Click here to learn how to use the Digibyte core wallet.
If you want to mine Digibyte, click here to learn how to.