The Waves Platform is a cryptocurrency platform that brings multiple advantages to the crypto world. Not only is it an extremely simple platform specifically built for the mainstream audience, but it also allows users to take advantage of unique features such as a one-click token issuance mechanism and to pay for transaction fees with custom tokens.
The native cryptocurrency of the Waves Platform is the Waves token (Waves) which is a Delegated Proof of Stake (DPoS) cryptocurrency, meaning that it can be easily "mined" by leasing your balance to a full node and collecting rewards from the transaction fees within the network or even by running your own node - Learn more
There are multiple ways of buying Waves with Bitcoin and fiat. You can use the Waves decentralized exchange or even buy Waves with your credit card through the liteclient, although only 50 USD can be purchased at the moment.
We are planning to do a guide on the Waves Decentralized Exchange (DEX) in the future once it's fully finished. Right now, there are some exchanges that feature the Waves token but this guide will teach you how to buy Waves on the Bittrex exchange, a platform where users can find multiple cryptocurrencies that are not on other more popular exchanges. Bittrex does not allow fiat, however, so you can check this guide to learn how to buy Bitcoin first.
Part 1 - Create an account on Bittrex
Step 1:

Click

here

to go to Bittrex
Step 2:

Click "

Login

"

Step 3:

Click "

Signup

"

Step 4:

Enter your personal details and agree to the terms and conditions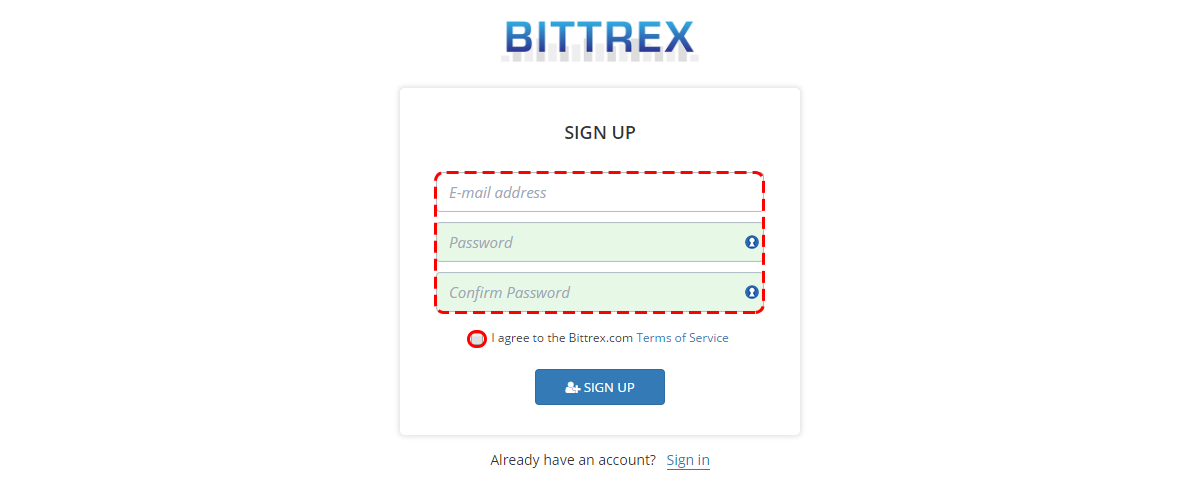 Step 5:

Click "

Sign Up

"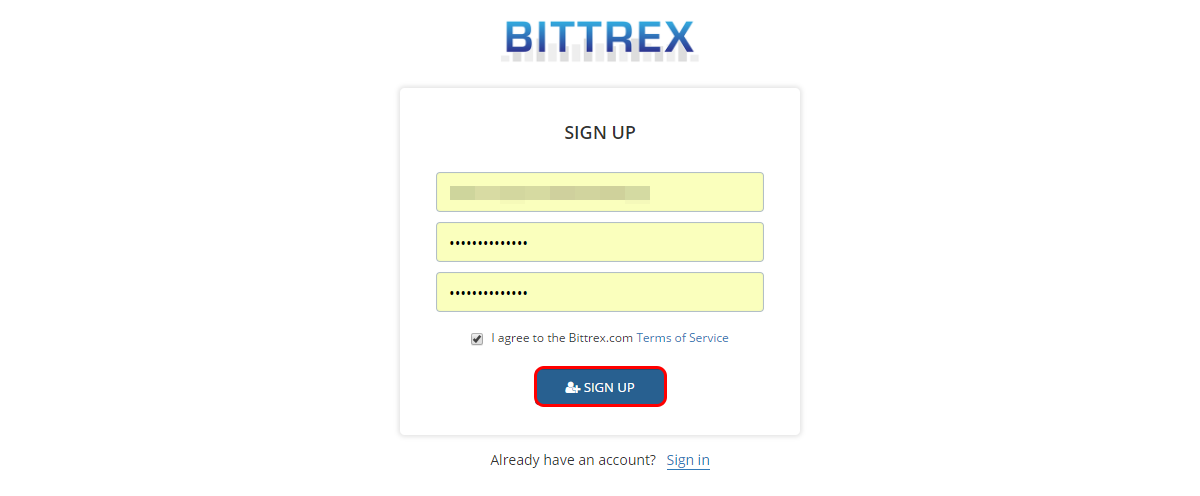 Step 6:

You'll be sent a confirmation link via email. Click it to confirm your account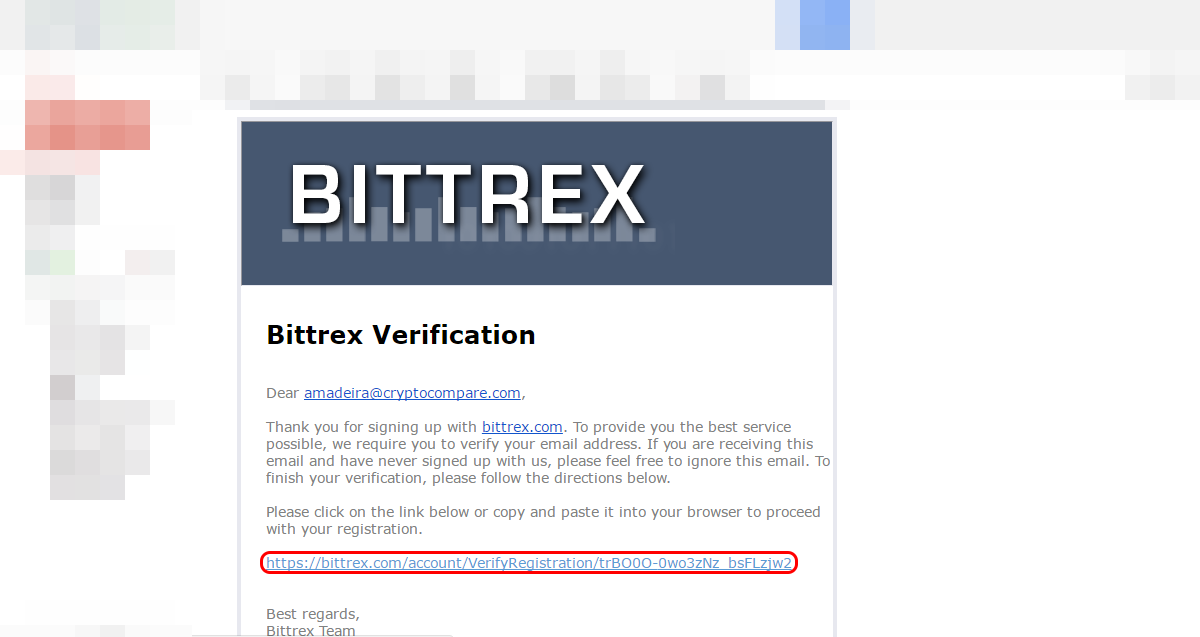 Step 7:

Click "

Login

" to proceed to your account

Part 2 - Login and deposit Bitcoin
Step 1:

Click "

Login

"

Step 2:

Enter your username and password

Step 3:

Click "

Login

"

Step 4:

Now, we're going to deposit Bitcoin, so let's click "

Wallets

"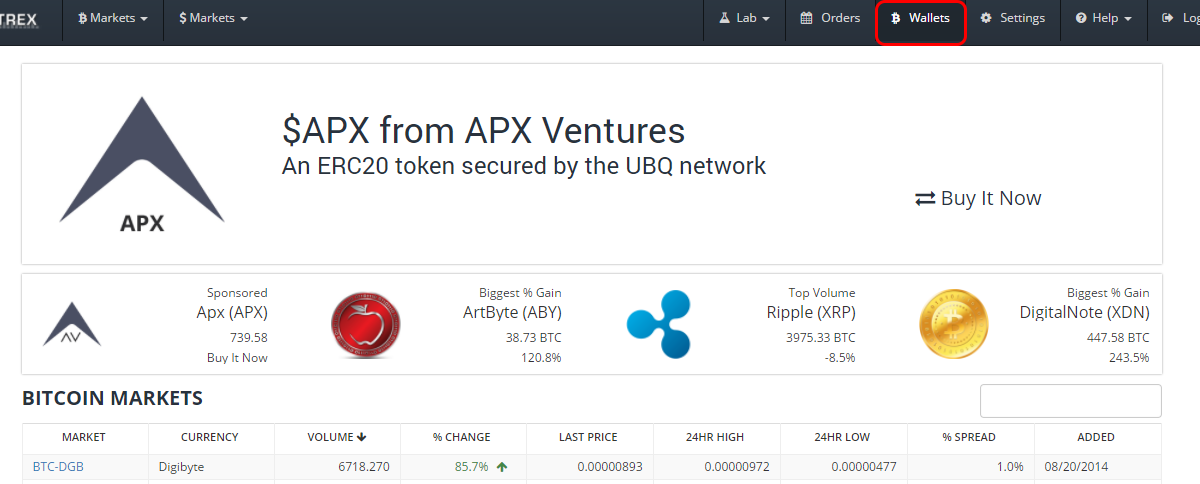 Step 5:

To deposit BTC, click on the "

+

" button on the Bitcoin wallet

Step 6:

Click "

New Address

" to generate a new Bitcoin wallet

Step 7:

Deposit your bitcoin on the wallet address generated (it may take a few seconds to generate the address)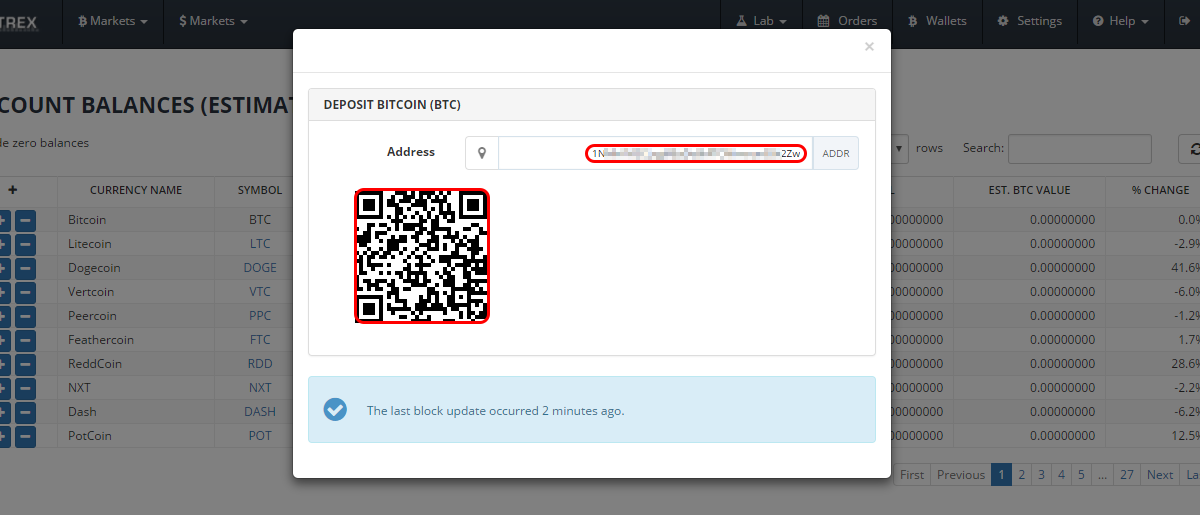 Wait for the BTC to be deposited on your account. You can check the transactions by scrolling down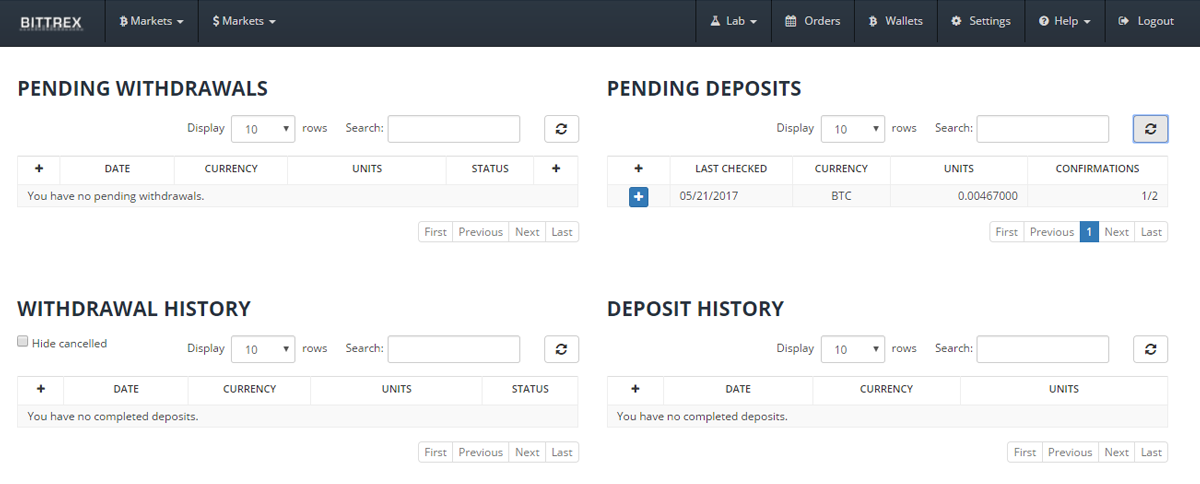 Part 3 - Buy Waves
Step 1:

Click "

฿ Markets

"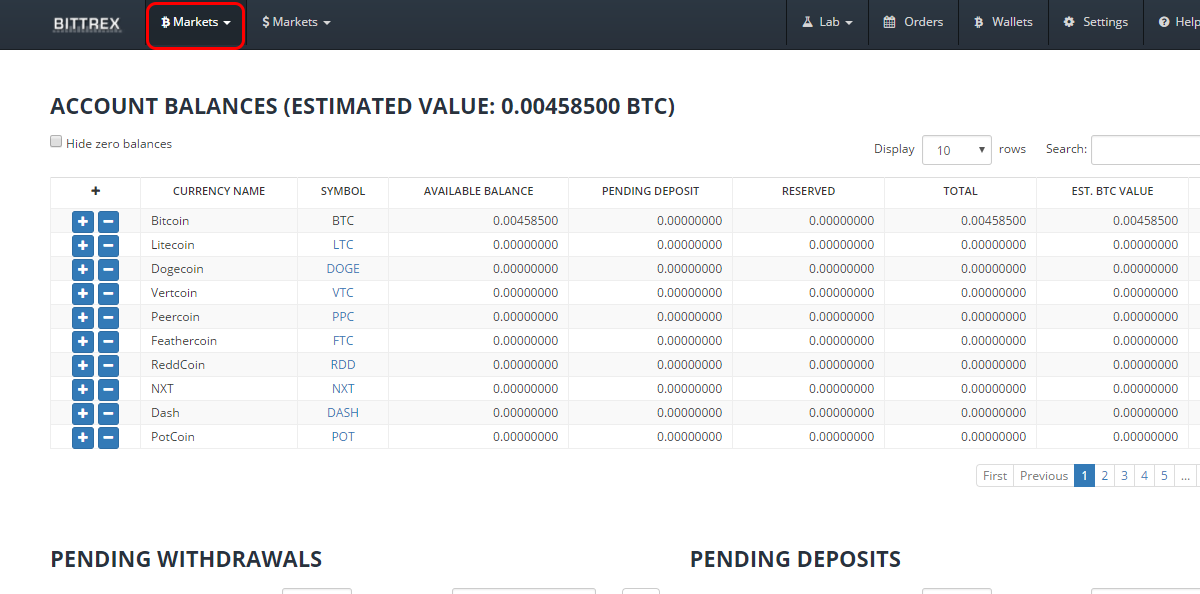 Step 2: Enter "Waves" on the search field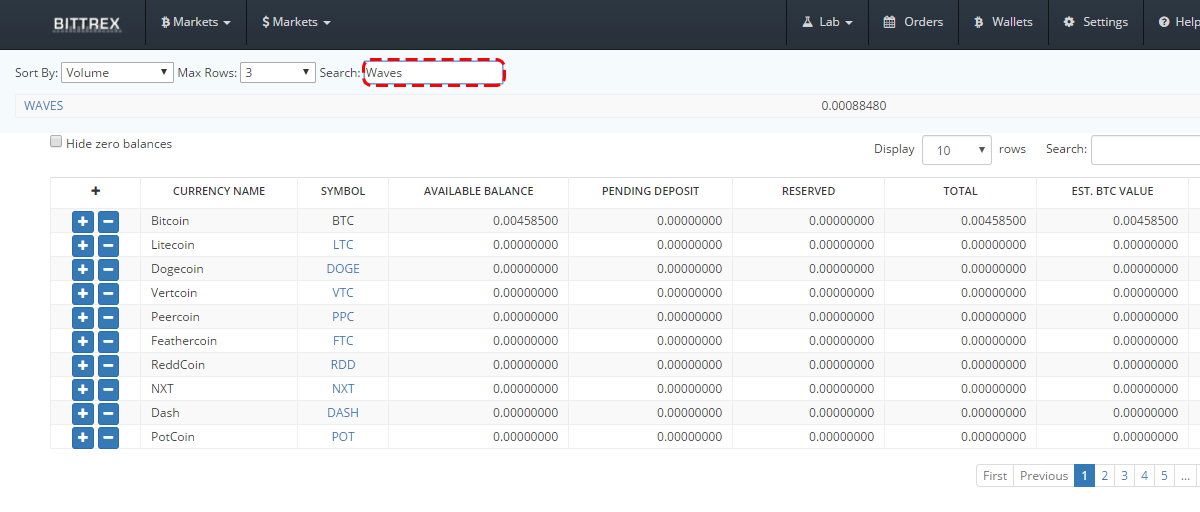 Step 3: Choose the "WAVES" market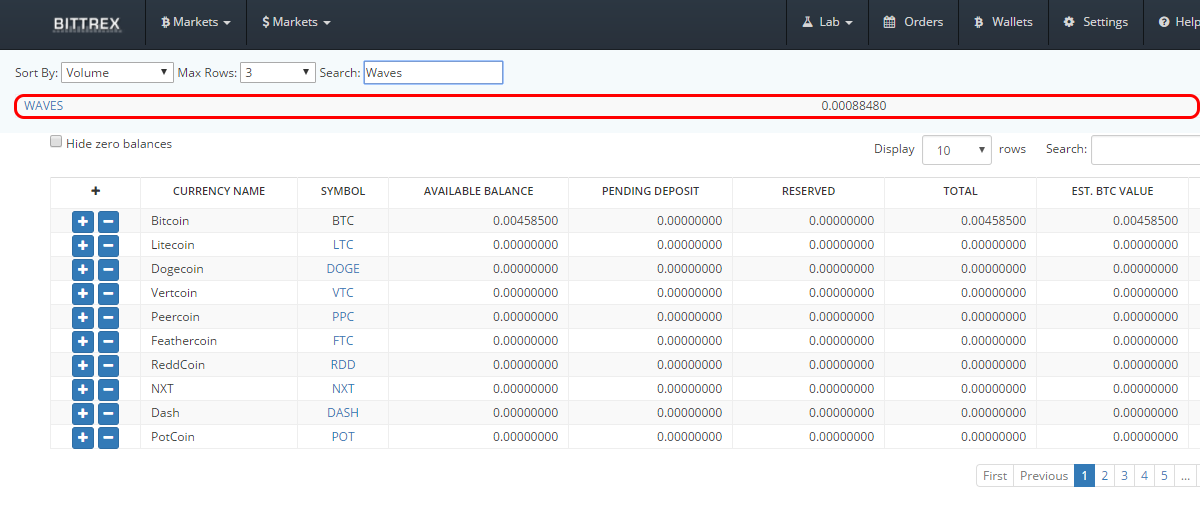 Step 4: Scroll down and enter the price you want to buy WAVS for. You can enter the price yourself or select from the Last, Bid or Ask price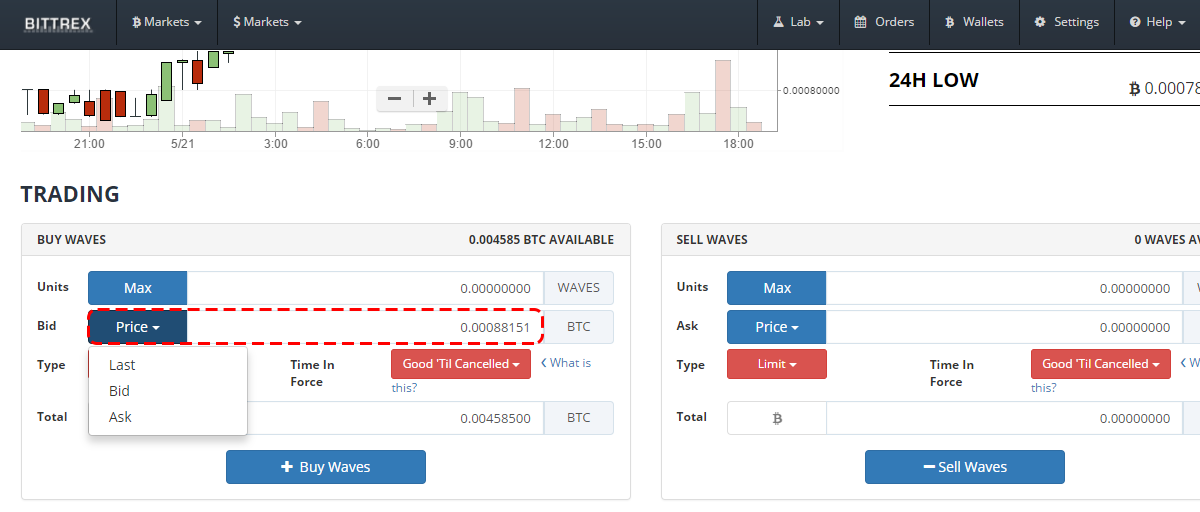 Step 5: Enter the amount you want to buy. You can click max to get the maximum number coins automatically inserted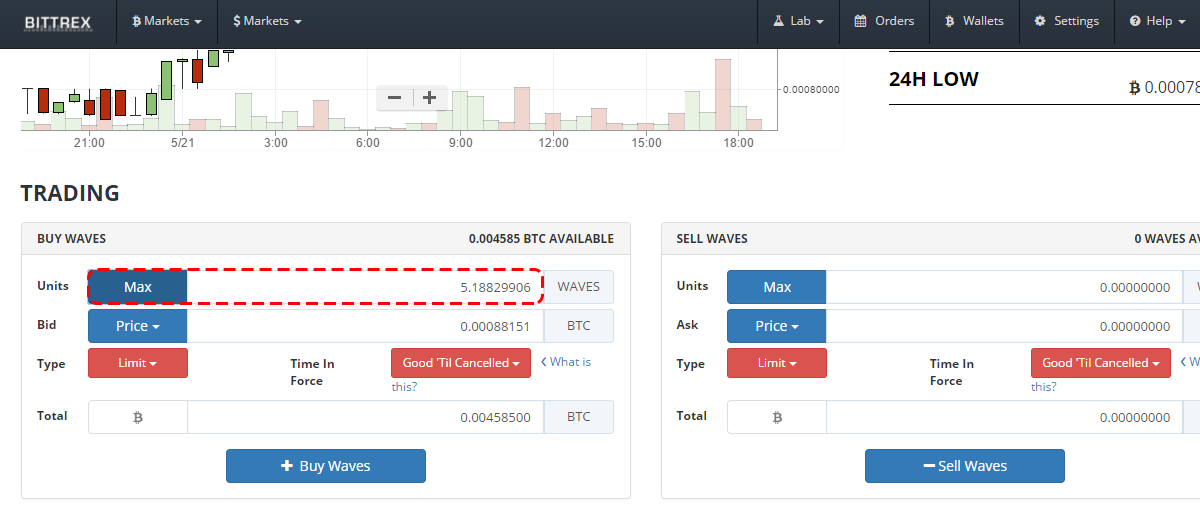 Step 6: Lastly, click "Buy Waves"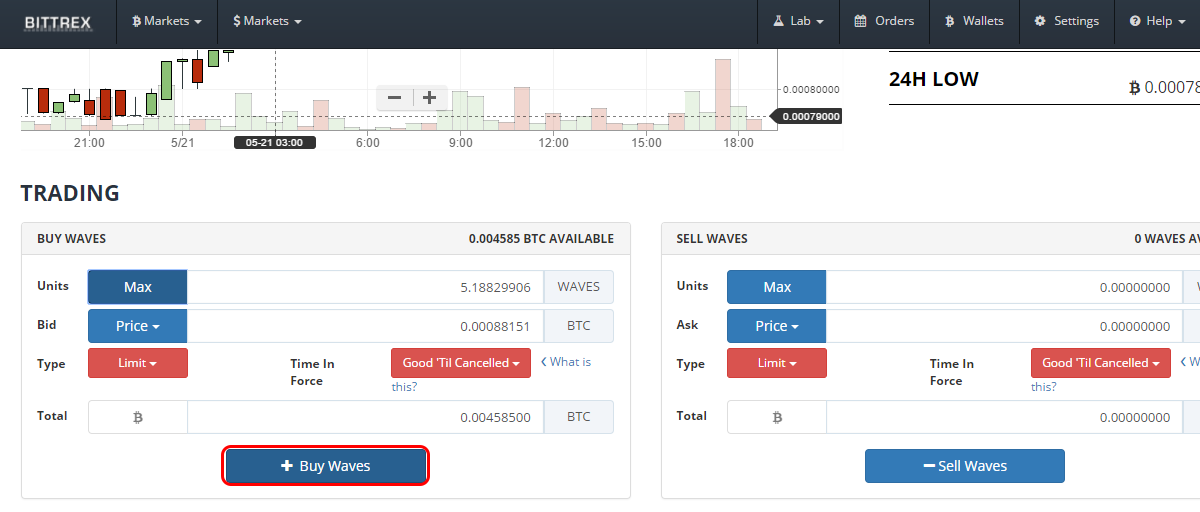 Once your order is filled, you'll be credited with WAVES

Well done. You have now bought Waves tokens. You can withdraw your Waves to the Liteclient wallet, for example.
Alternatively, you can also mine other coins or you can also try buying a cloud mining contract with Hashflare or Genesis Mining.
This website is only provided for your general information and is not intended to be relied upon by you in making any investment decisions. You should always combine multiple sources of information and analysis before making an investment and seek independent expert financial advice.
Where we list or describe different products and services, we try to give you the information you need to help you compare them and choose the right product or service for you. We may also have tips and more information to help you compare providers.
Some providers pay us for advertisements or promotions on our website or in emails we may send you. Any commercial agreement we have in place with a provider does not affect how we describe them or their products and services. Sponsored companies are clearly labelled.