Buying Bitcoin is fairly easy to do nowadays. Many exchanges around the world like Coinbase and Bitmexprovide Bitcoin trading with multiple fiat and cryptocurrency pairs.  ATMs, wallets with built-in exchanges, and other apps like Spare or Bitwage allow users to acquire Bitcoin even if they don't have a bank account.
However, most altcoins (alternative coins) do not share this characteristic. As so, certain coins only trade on less-than-popular exchanges, which may be hard to find on your own. However, if your coin is on CryptoCompare, you can easily find out where it trades!
As so, we will now show you how to find out where your favorite coin trades! In this mini guide, we'll use Waves as an example.
Step 1: Find your coin using our search tool. Click on the coin you're looking for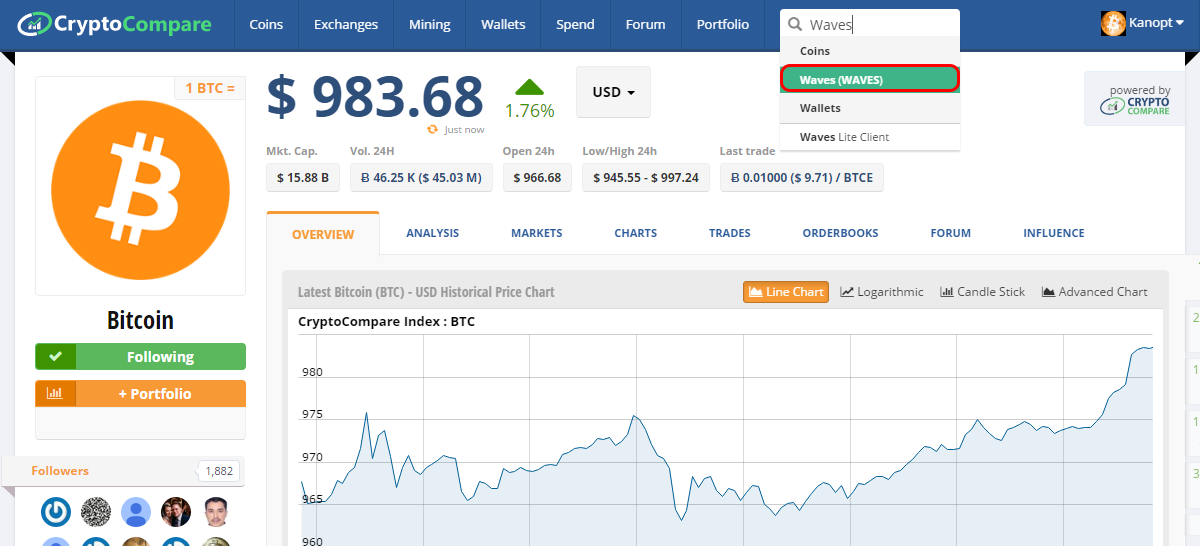 Step 2: Once on the coin page, click "Analysis"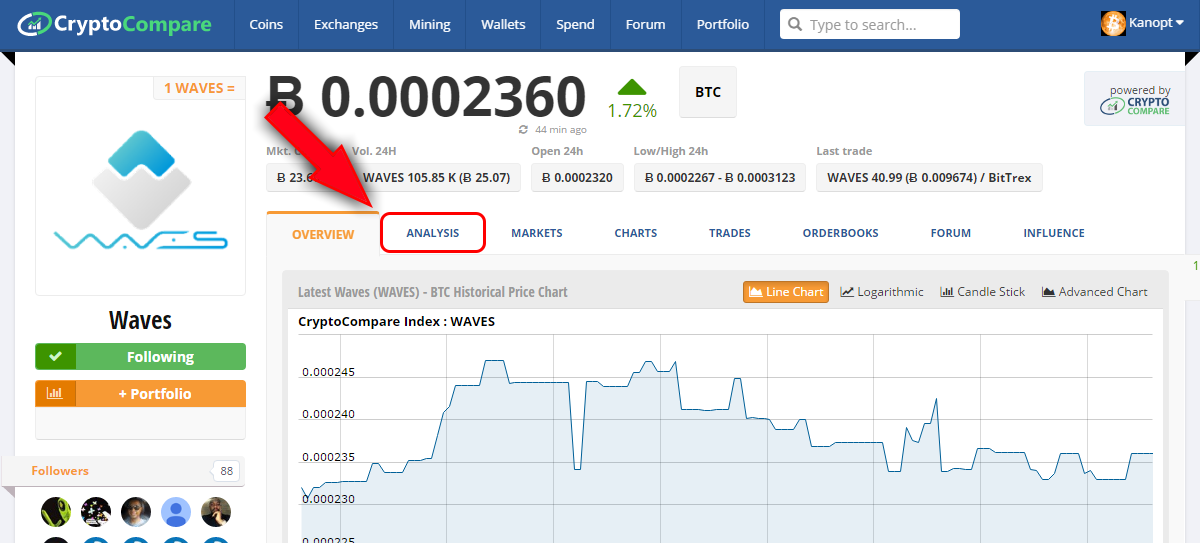 Step 3: Now that you're on the analysis page, you will see a lot of information on trading volume and exchanges. Scroll down and you'll see a list of the exchanges where the coin trades.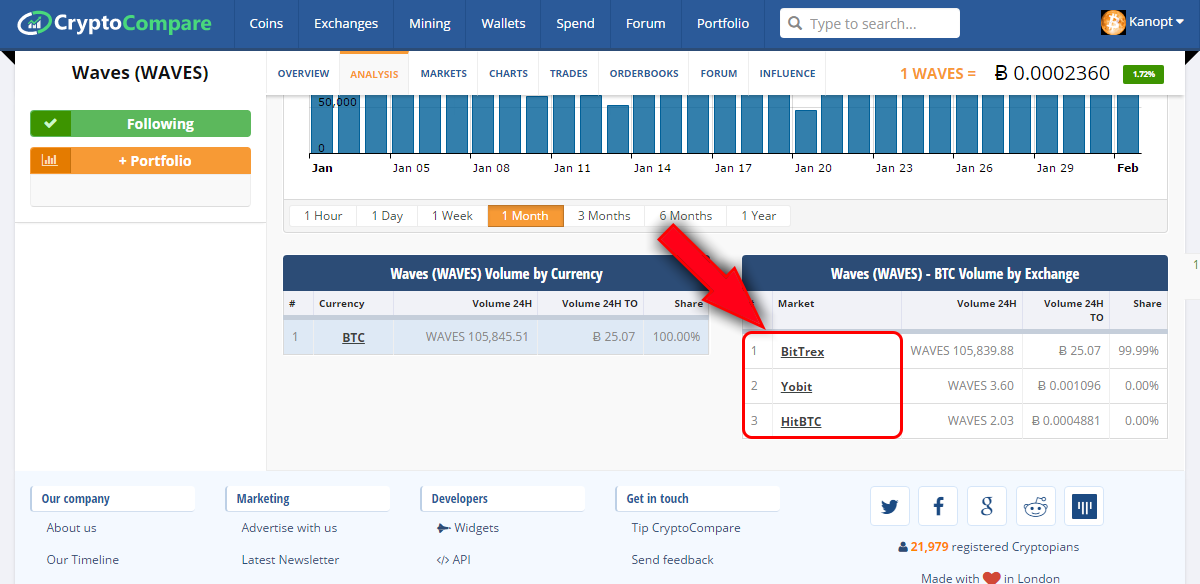 Now choose one of these exchanges and buy/sell your favorite coin! We advise you to choose the exchange with the biggest trading volume average or the one you're most familiar with. Remember to keep your coins off the exchange once you're done trading and never invest more than what you can afford to lose!
This website is only provided for your general information and is not intended to be relied upon by you in making any investment decisions. You should always combine multiple sources of information and analysis before making an investment and seek independent expert financial advice.
Where we list or describe different products and services, we try to give you the information you need to help you compare them and choose the right product or service for you. We may also have tips and more information to help you compare providers.
Some providers pay us for advertisements or promotions on our website or in emails we may send you. Any commercial agreement we have in place with a provider does not affect how we describe them or their products and services. Sponsored companies are clearly labelled.