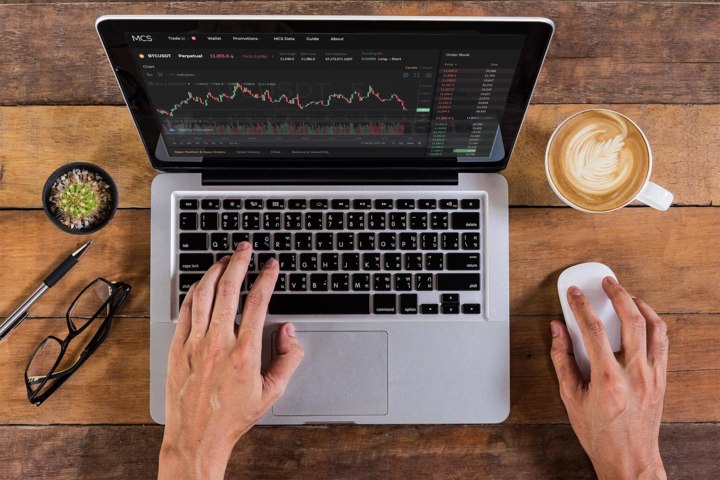 Trading cryptocurrency derivatives has become rather popular over the last few months, so much so the number of trading platforms offering them has been growing over time. Before you embark on a derivatives trading journey, it's important to understand what these are.
Spot trading cryptocurrencies involve their immediate delivery when the order is executed. This means that if we, for example, use USDT to buy BTC, we expect to have the BTC on our account as soon as the buy order is executed.
Derivatives, on the other hand, are often traded based on the future value of an underlying financial asset, in this case, cryptocurrencies. Let's dive deeper.
Understanding Cryptocurrency Derivatives
Derivatives are, from a top-level, a general term used to describe a financial product whose value is based on the value of another underlying asset. The derivative is derived from the primary asset. The definition is a rather broad one, as various financial products can be built to fit into this category.
In the cryptocurrency space, there are three main types of traded derivatives: futures contracts, perpetual swaps, and options. On some trading platforms, users can leverage their positions using margin, defined by Investopedia as "money borrowed from a brokerage firm to purchase an investment," up to 150x. This means that with 1 BTC, users can open a position worth 150 BTC.
A major advantage of derivatives is being able to "short" or bet on the price of an asset falling. Traders can, as a result, profit even when the price of an asset is declining. The use of short position and of margin, it's worth noting, can lead to liquidations if users aren't careful.
That said, let's look into the three main types of derivatives found in the cryptocurrency space:
Futures – Futures contracts are a derivative that obligates the parties involved to transact an asset at a specific date and price. Futures can be cash-settled or physically delivered, with the latter meaning the contract holder gets physical BTC at expiry.

 

Perpetual swaps – Perpetual swaps are, essentially, futures contracts with no expiry date. When traders open a perpetual swap trade they are betting on the price of an asset rising or falling – depending on whether the position is long or short. To ensure convergence of the perpetual price to the spot price, cryptocurrency exchanges adopt funding fees.

 

Options – Options contracts offer the buyer the opportunity – but not the obligation – to buy or sell the underlying asset at a specific date and price in the future, regardless of the price of the asset at that time. Unlike futures, the contract holder is not required to buy or sell the asset.
Most cryptocurrency trading platforms offering derivatives have these three offerings, although some have other options such as leveraged tokens. Trading venues compete on the fees charged, security mechanisms offered, and the types of assets available for margin trading.
Which platform to use is up to the user. It's always important to choose one that excels at security, liquidity, and performance, and that has an easy-to-use interface. Often risk management mechanisms are offered to help avoid liquidations.
Why Trade Derivatives on MyCoinStory
MyCoinStory (MCS) is a trader-centric cryptocurrency derivatives trading platform that was launched earlier this year, on June 15.  It launched a testnet on April 13 to help it perfect its system based on feedback gathered from a "bug bounty" program and from an "MCS BTC/USDT Perpetual Contracts Mock Trading Competition."
The mock trading competition helped MCS attract traders' attention even before its official launch, as it featured traders from 73 countries throughout the world, who traded a whopping $27 billion throughout the competition.
What attracted the traders to MCS were likely some of its key features, including:
Customer support

– MCS has customer support representatives available 24/7 who speak English, Korean, and Chinese on a native level to help traders with any potential problem.
Customization

– The MCS platform was built in a way that allows for the customization of every widget, so traders can have the user experience they are looking for on the platform.
Performance

– The cryptocurrency trading platform is built with a matching engine that can process over 250,000 transactions per second, and is divided into different modules in order to prevent system overloads in advance.
Security

– The exchange has partnered with crypto custodian BitGo to safeguard traders' cryptoassets from hackers. The funds are stored in a multi-signature cold wallet, and its systems are continuously monitored in search of potential risks.
The chairman of MyCoinStory's board of directors, David Seo, claimed in a press release its competitors are not other exchanges, but traders' apathy. Seo added that MCS plans to expand beyond the cryptocurrency trading industry into "various fields beyond in the future."
Currently, MCS offers BTCUSDT perpetual swaps, and ETHUSDT, KLAYUSDT, SUNUSDT, and TMTGUSDT futures contracts, establishing itself as a platform offering derivatives for various top cryptocurrencies.
Trader profits on the platform are calculated and settled in BTC. Market prices are determined using the prices of seven major cryptocurrency exchanges.  You can visit MCS on its official website, or follow the exchange on Facebook and Twitter.
This website is only provided for your general information and is not intended to be relied upon by you in making any investment decisions. You should always combine multiple sources of information and analysis before making an investment and seek independent expert financial advice.
Where we list or describe different products and services, we try to give you the information you need to help you compare them and choose the right product or service for you. We may also have tips and more information to help you compare providers.
Some providers pay us for advertisements or promotions on our website or in emails we may send you. Any commercial agreement we have in place with a provider does not affect how we describe them or their products and services. Sponsored companies are clearly labelled.